Purpose
This article will guide you to redeem your Google Play eGift Card in Play Store.
Benefits
You will be able to use the Google Play eGift Card that you have won, for purchases on Play Store.
Audience
Users who have won Google Play eGift Card redeemable on Play Store.
BlueStacks versions affected
All versions of BlueStacks.
Geos affected
All Geos where Google Play eGift card is the prize in Bi-Hourly contest.
How can I make use of the Google Play eGift Card that I have won in BlueStacks Bi-Hourly contest?
Steps illustrated below will guide you on how you can redeem Google Play eGift Card won in the Bi-Hourly contest.
1. Copy the code that is shown to you when you click on the Claim Prize button on BlueStacks after winning the Bi-Hourly contest.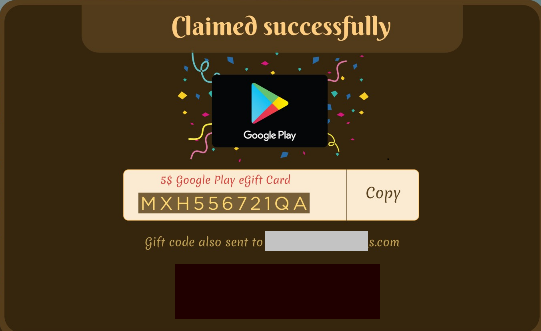 2. Open Play Store on your PC browser and sign in with the same email Id.
3. Click the Redeem option available in Play store. Refer the image mentioned below: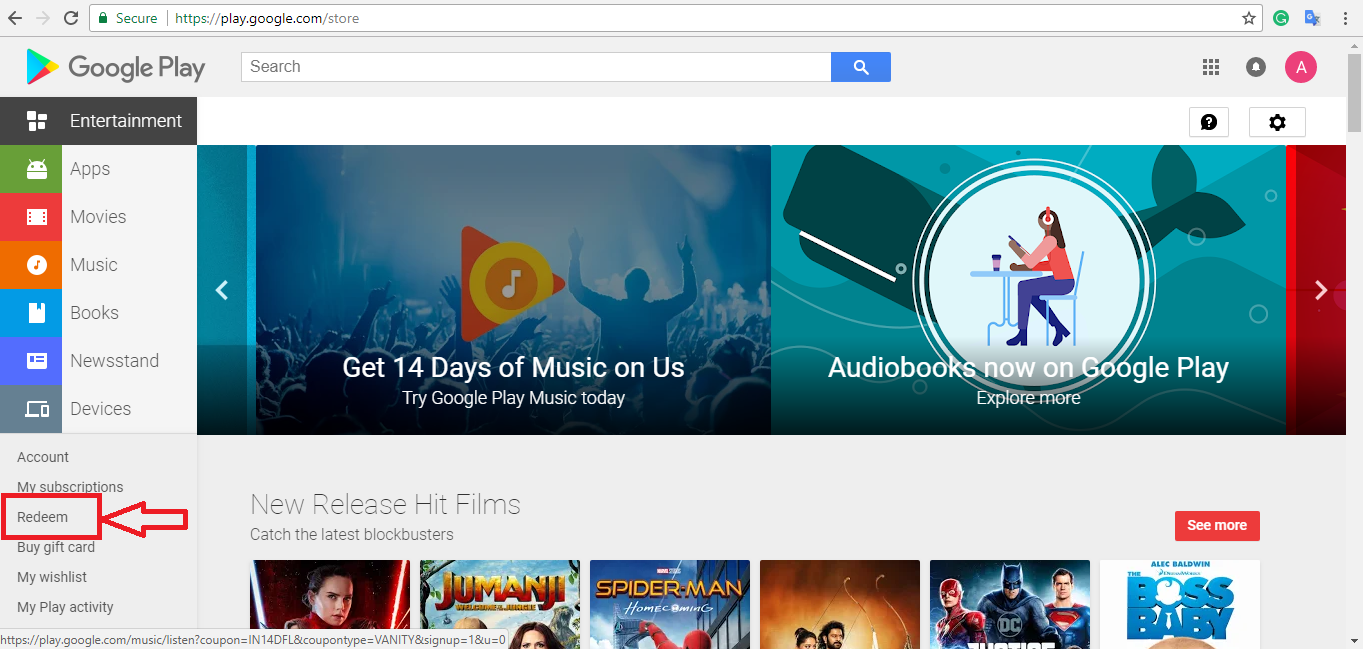 4. Paste the copied code in the box that pops up as shown in the image below and click on the Redeem Button.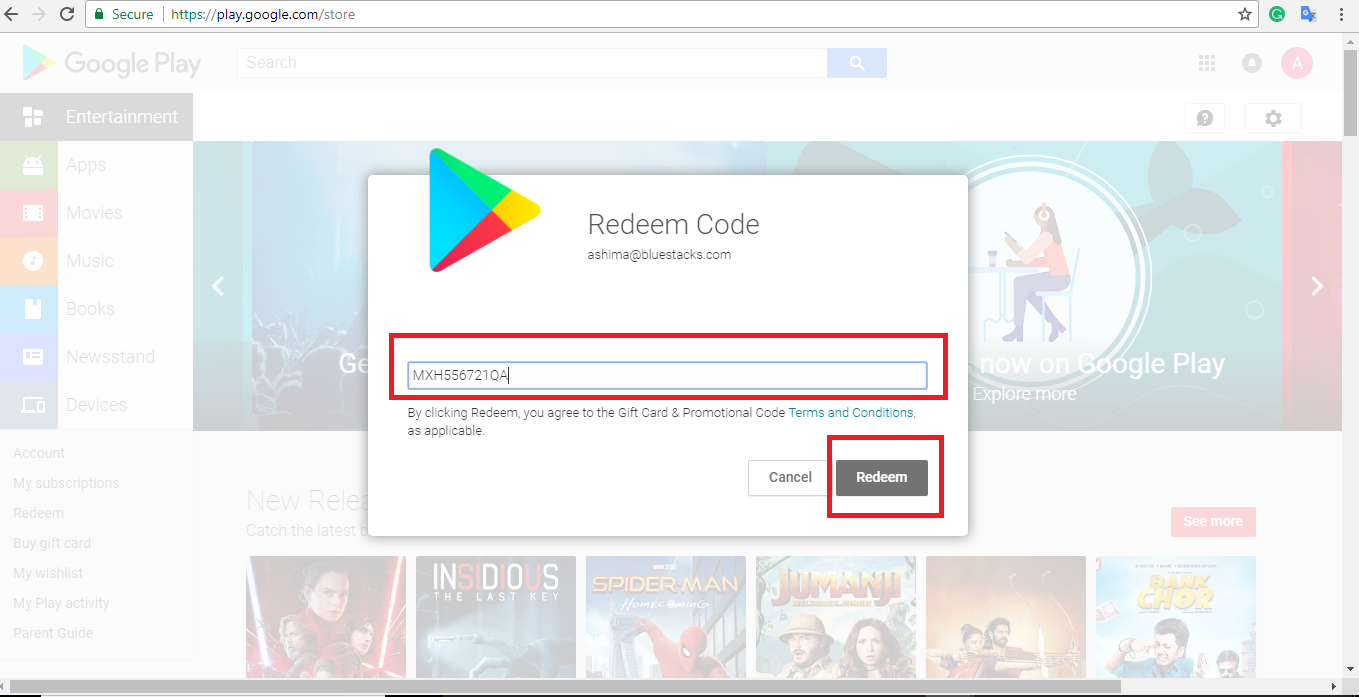 Now you can use the amount redeemed for any purchase on Play Store.
We genuinely appreciate your choosing BlueStacks. We hope you enjoy using it. If you have any further questions, please contact us at support at bluestacks dot com. Thank you very much.
Last updated on April 05th, 2018.