Download Latest Version
This version of BlueStacks is obsolete and no longer supported. We recommend you to download the latest version. For any other queries please refer to
this link.
Purpose
This article will help you discover whether games may experience graphics compatibility issues when using BlueStacks 3N on your PC. It recommends installing and using BlueStacks 3 for such games.
Benefits
You can play games of your choice on BlueStacks.
Audience
Users experiencing graphics compatibility issues for some games on BlueStacks 3N.
BlueStacks versions affected
Client version: 4.1.14.1460 and above
Engine Version: 4.3.18.2757 and above
Geo's affected
All Geo's.
How can I know whether some games may experience graphics compatibility issues using BlueStacks 3N?
After installing BlueStacks 3N, check whether BlueStacks is trying to notify you-you may see a red dot on the notification (bell) icon on the top navigation bar, as seen in the screenshot below.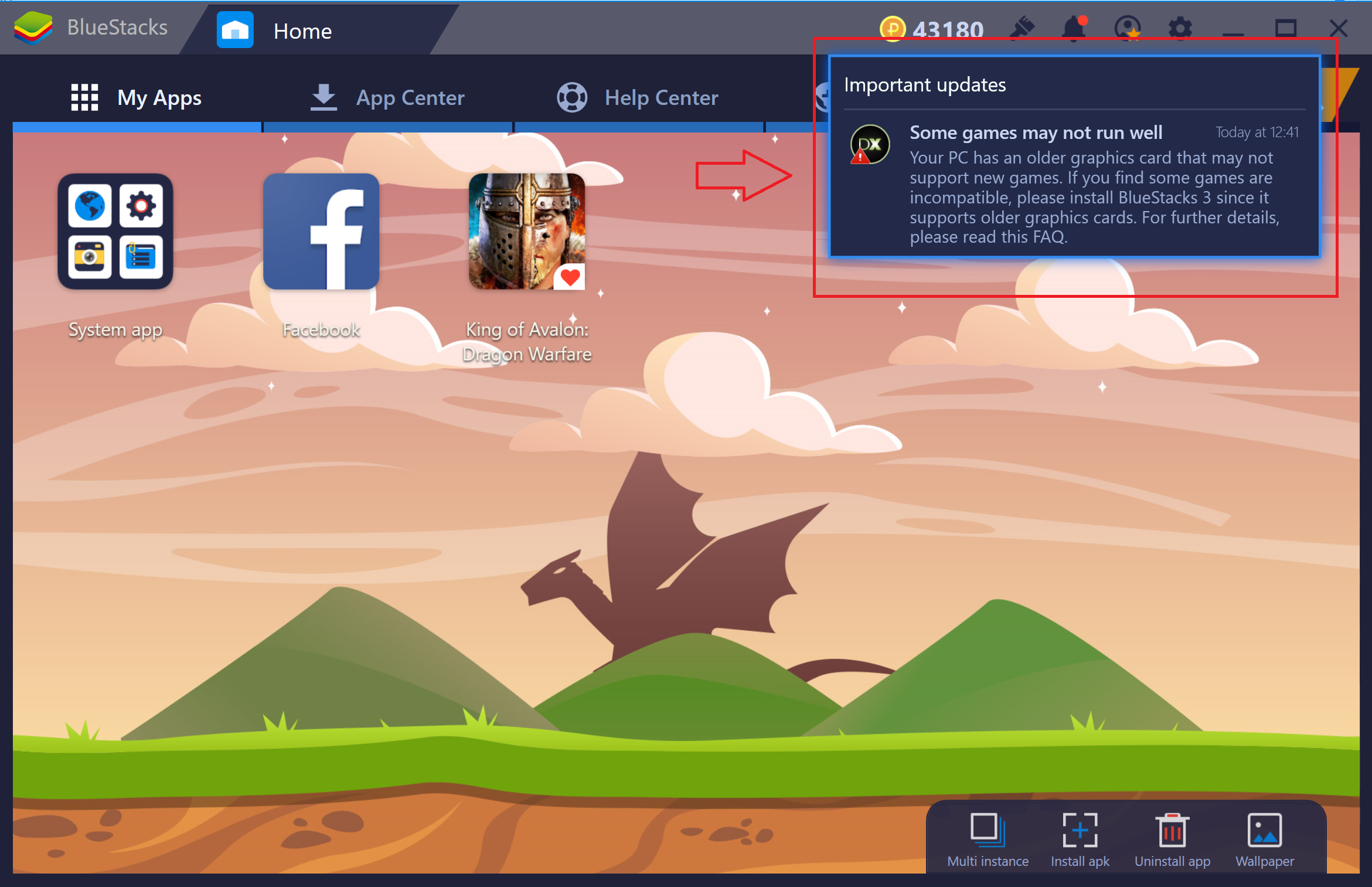 The technical reason for this notification is that BlueStacks 3N checks the graphics engine mode setting for your PC. If set to DirectX, then BlueStacks knows that some of the new games that require advanced graphics support may not run well. You may also check the graphics engine mode setting in the "Engine" option inside Settings menu, as shown below.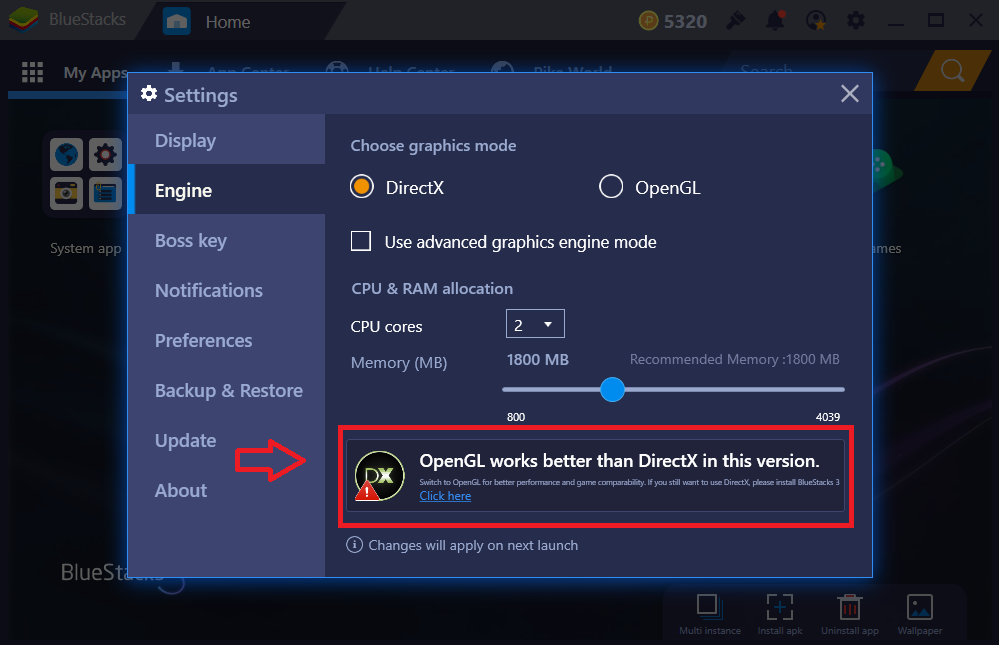 How can I install and use BlueStacks 3?
You may install BlueStacks 3 from this URL for playing those games that may experience graphics compatibility issues on BlueStacks 3N. Installing this particular version of BlueStacks 3 will not require you to uninstall BlueStacks 3N from your PC.
Note: This version can co-exist with the current BlueStacks 3N version installed on your PC, however, you may run only one of them at a time. Two separate desktop shortcuts will be created and you can use any of them to run BlueStacks of your choice.
You may also read this article if you are experiencing app compatibility issues after BlueStacks upgrade
We genuinely appreciate your choosing BlueStacks. We hope you enjoy using it. If you have any further questions, please contact us at support at bluestacks dot com. Thank you very much.
Last updated on April 20th, 2018.