Purpose
This article will take you through steps on how to purchase Premium subscription plan on BlueStacks 4.
Benefits
The Premium subscription plan has many advantages. Click here to see more.
Audience
All users of BlueStacks 4
BlueStacks versions affected
All versions of BlueStacks 4
Geo's affected
All Geo's
Steps:
1. Click on the 'My Account' icon (can be found on the top right corner of BlueStacks) as shown below:

2. On the Account page click on "Purchase Premium Subscription" button.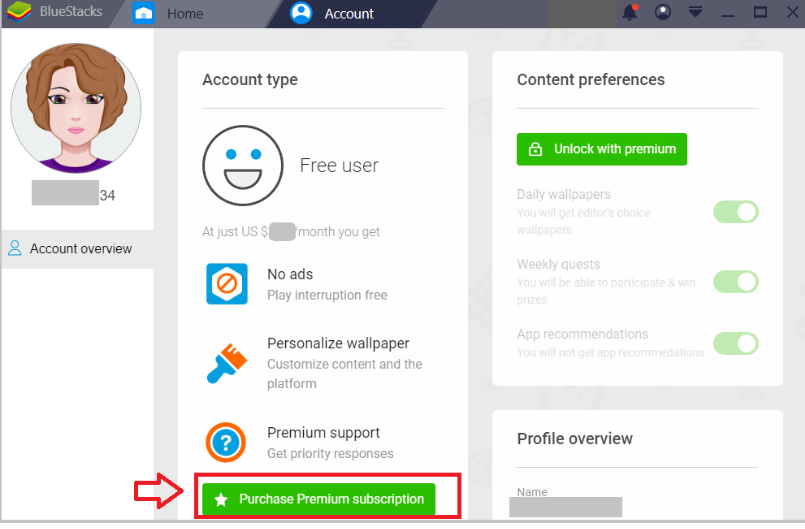 3. It will show you 'BlueStacks Premium Subscription'. Here you will see one month plan and annual plan.
Click on 'Buy This' button of any of these plans to purchase the subscription.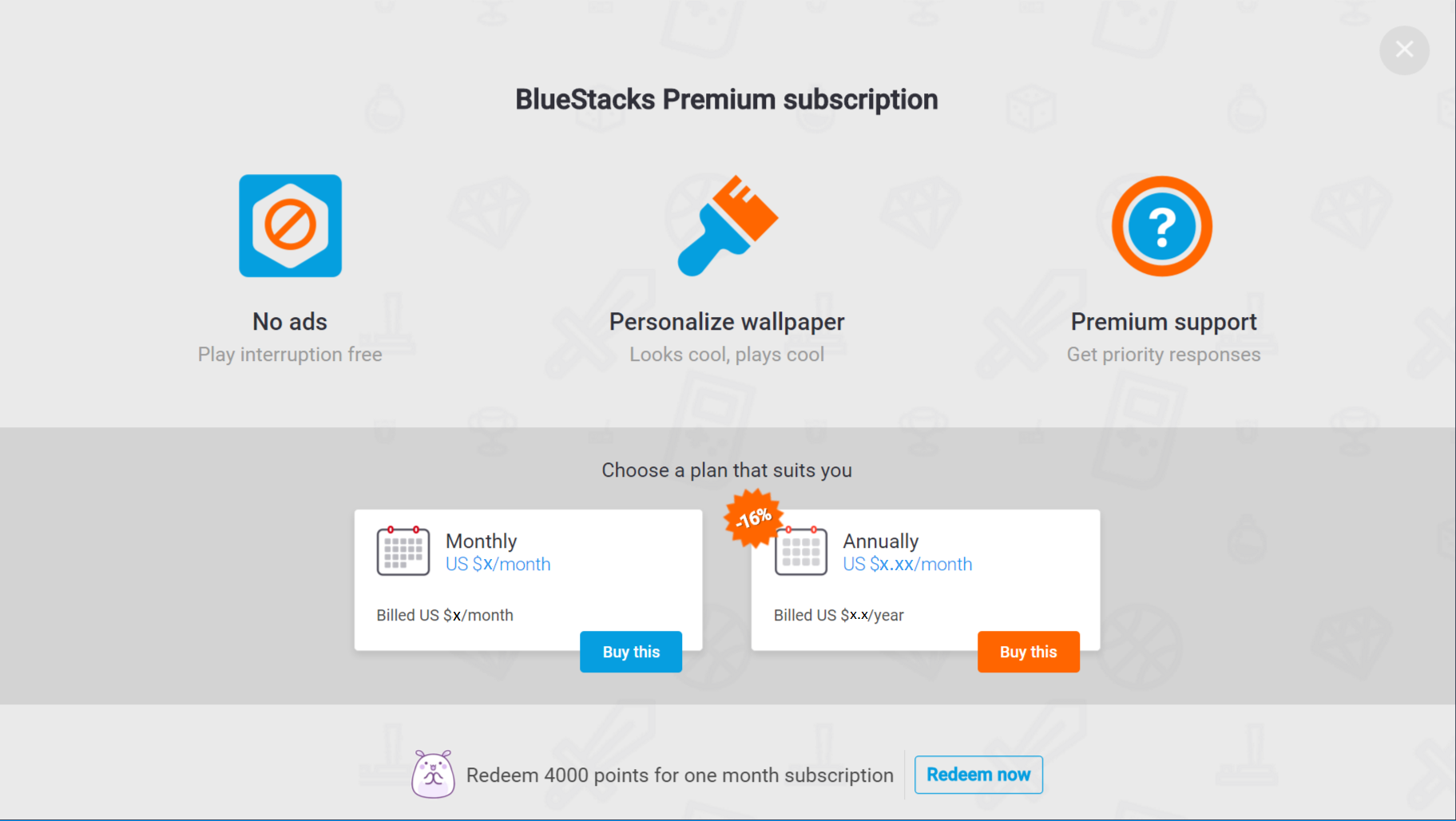 4. Fill your credit/ debit card details and click on 'Pay US $x' as shown below: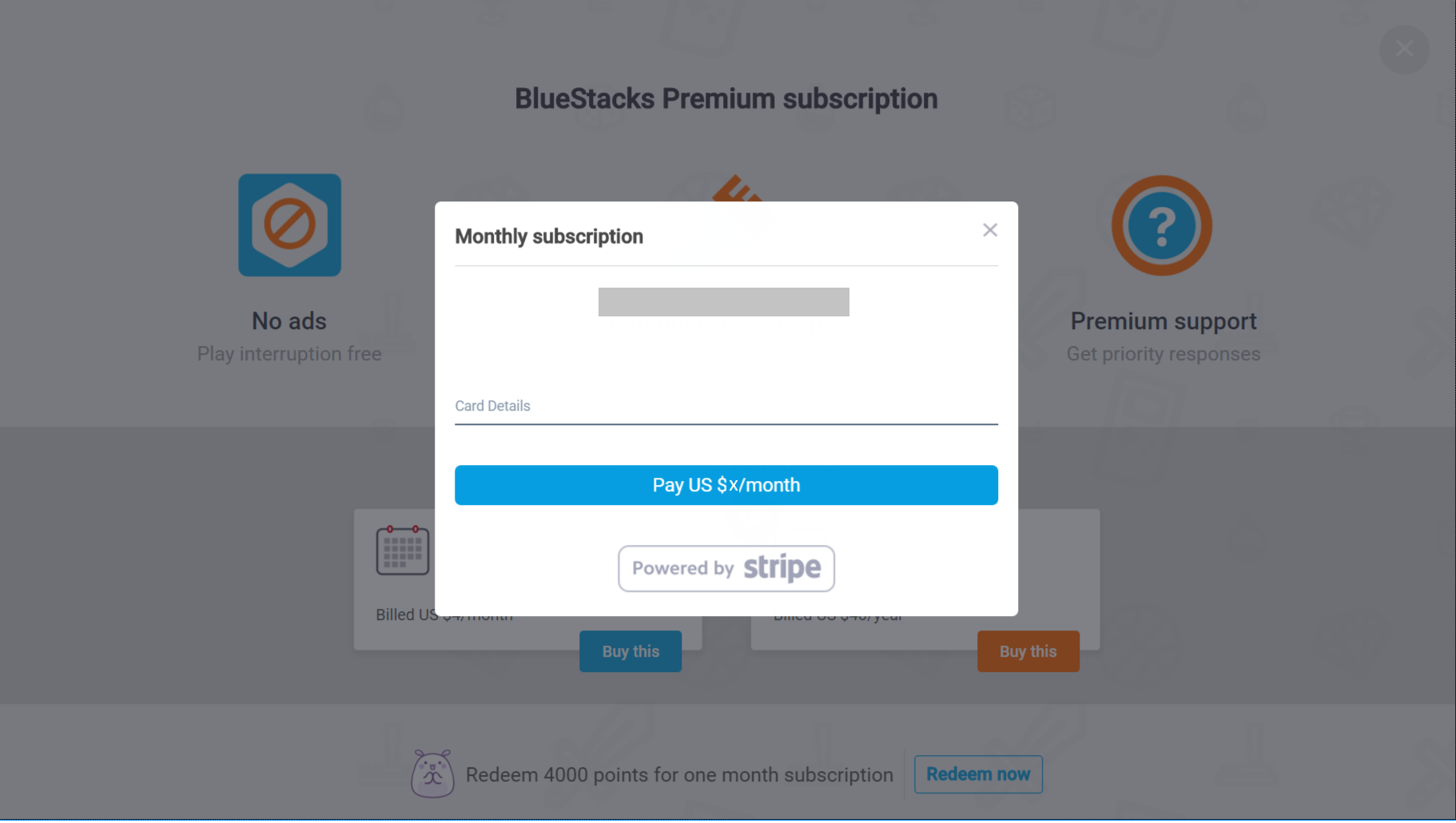 We genuinely appreciate your choosing BlueStacks. We hope you enjoy using it. If you have any further questions, please contact us at support at bluestacks dot com. Thank you very much.
Last updated on September 04, 2018.