How will this help?
This article will take you through the steps for purchasing the Premium subscription plan on BlueStacks 4.
---
How to purchase Premium Subscription Plan on BlueStacks?
1. Click on the 'My Account' icon on the top right corner of the BlueStacks home screen, as shown below.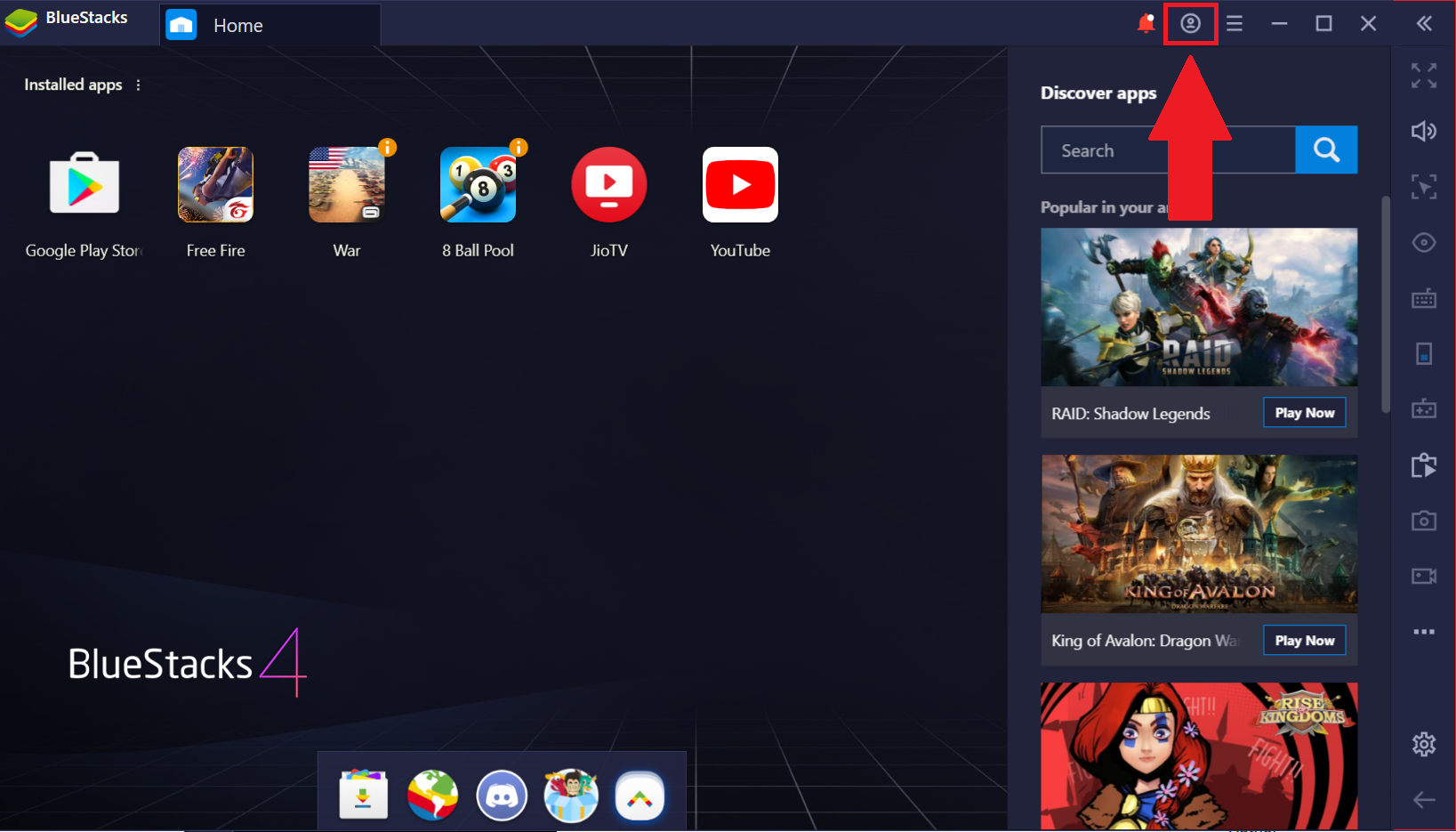 2. On the Account page, click on "Purchase Premium Subscription" button.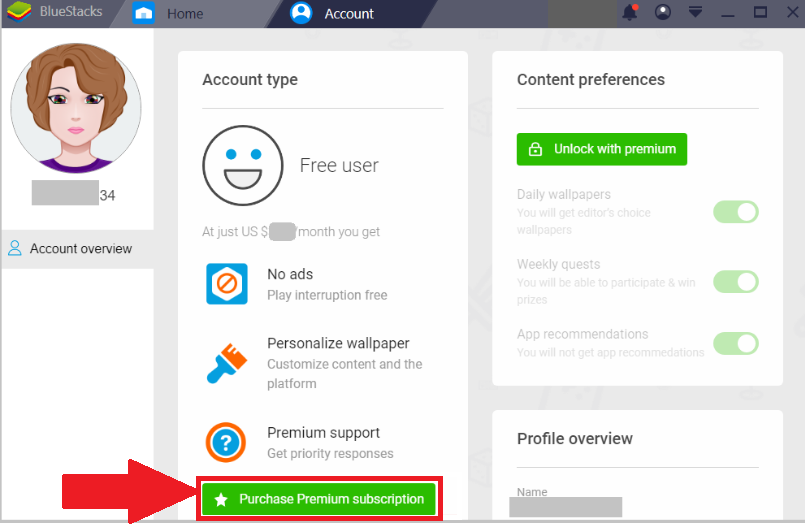 3. It will show you 'BlueStacks Premium Subscription' page. Here, you can choose from the Monthly plan and the Annual plan.
Click on the 'Buy This' button under the plan of your choice to purchase the subscription.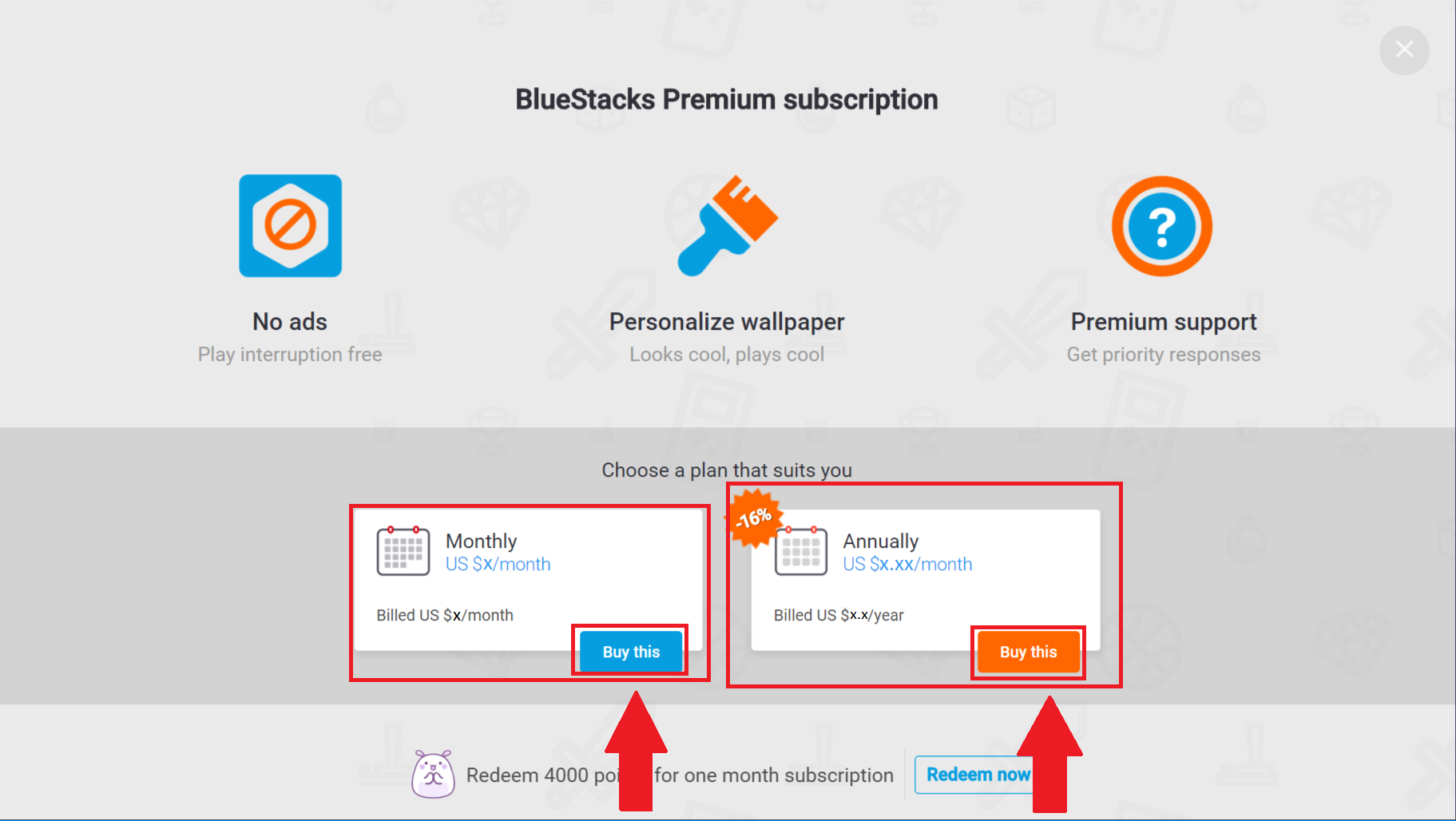 4. Fill your credit/ debit card details and click on 'Pay US $x' as shown below: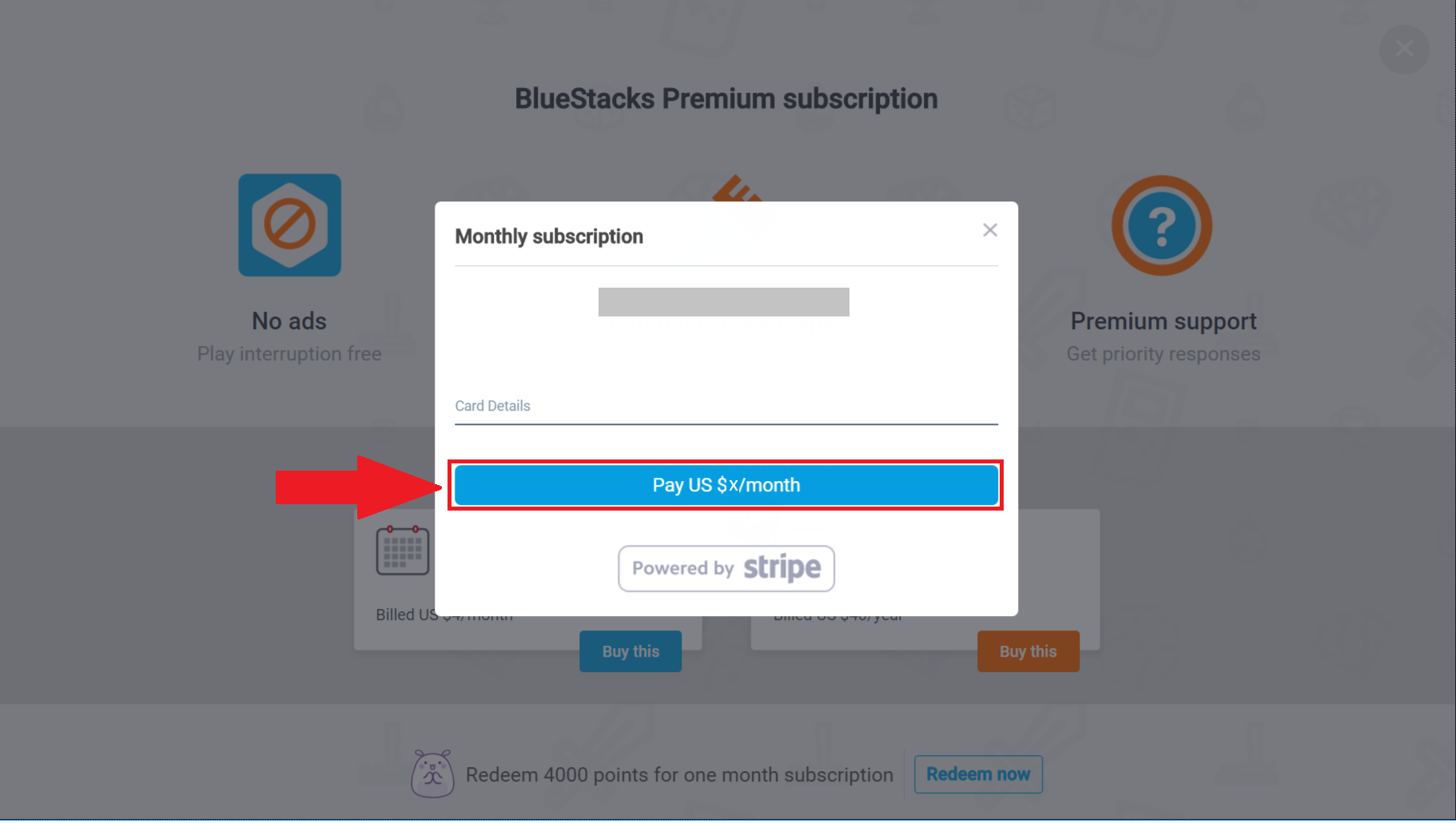 ---
Thank you for choosing BlueStacks! We hope you enjoy using it. If you have any further questions, please contact us at support@bluestacks.com. Happy Gaming!
Last updated on June 26, 2020.