Purpose
This article will acquaint you with the advantages of our latest release BlueStacks 4 which lets you choose to see the content of your choice on BlueStacks.
Benefits
Increased BlueStacks performance as there is low CPU and memory usage on your machine. 
Audience
All users who wish to use a lighter version of BlueStacks.
BlueStacks versions affected
All versions of BlueStacks 4
Geo's affected
All Geo's
BlueStacks 4 - Simple and Lean
BlueStacks 4 takes you back to its Android roots - the home screen is simple, lean and clutter-free,  with no tabs, as shown below. You may choose to launch services App Center, BlueStacks World etc only when you desire to use them.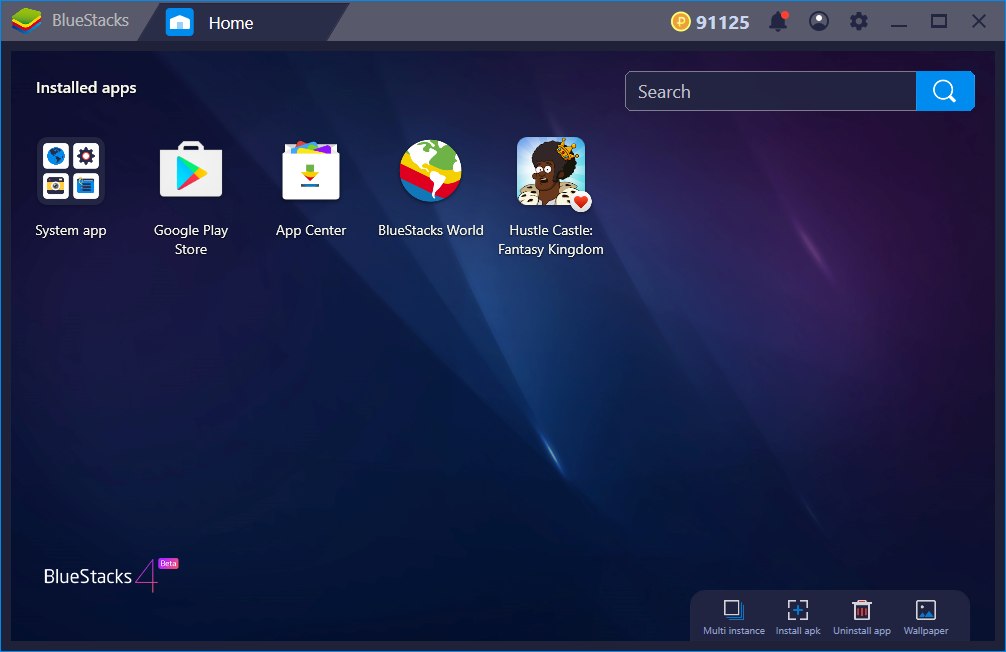 BlueStacks 4 is Fast
The CPU and memory consumption on your machine is optimized because it is simple and lean, providing you a smooth and zippy experience.
We genuinely appreciate your choosing BlueStacks. We hope you enjoy using it. If you have any further questions, please contact us at support at bluestacks dot com. Thank you very much. 
Last updated on June 04, 2018.