Purpose
This article will guide you on how to allocate more memory on BlueStacks.
Benefits
Experience smooth performance on BlueStacks.
Audience
All users of BlueStacks.
BlueStacks Versions affected
All versions of BlueStacks 3 and higher
Geo's affected
All Geo's
How can I allocate more memory to BlueStacks?
Please, click on the gear

icon and select settings. In "Settings" menu click on "Engine" and then use the slider adjacent to "Memory", to allocate more RAM to BlueStacks. The changes will be applicable after restarting BlueStacks. Please refer to the image below.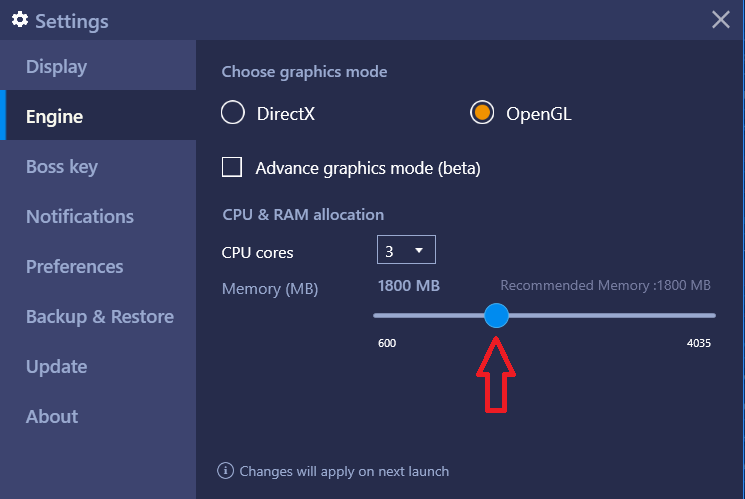 We genuinely appreciate your choosing BlueStacks. We hope you enjoy using it. If you have any further questions, please contact us at support at bluestacks dot com. Thank you very much.
Last updated on May 24, 2018.