Purpose
This article will guide you on how to install apps in BlueStacks 4.
Benefits
This allows you to install any app on BlueStacks using various ways.
BlueStacks Versions affected
All versions of BlueStacks 4. 
Audience
All users of BlueStacks 4.
Geo's affected
All Geo's
Steps
There are many ways to install an app on BlueStacks 4
1) Play Store
In the 'Home" tab, click on "Google Play Store" icon as shown below in the screenshot.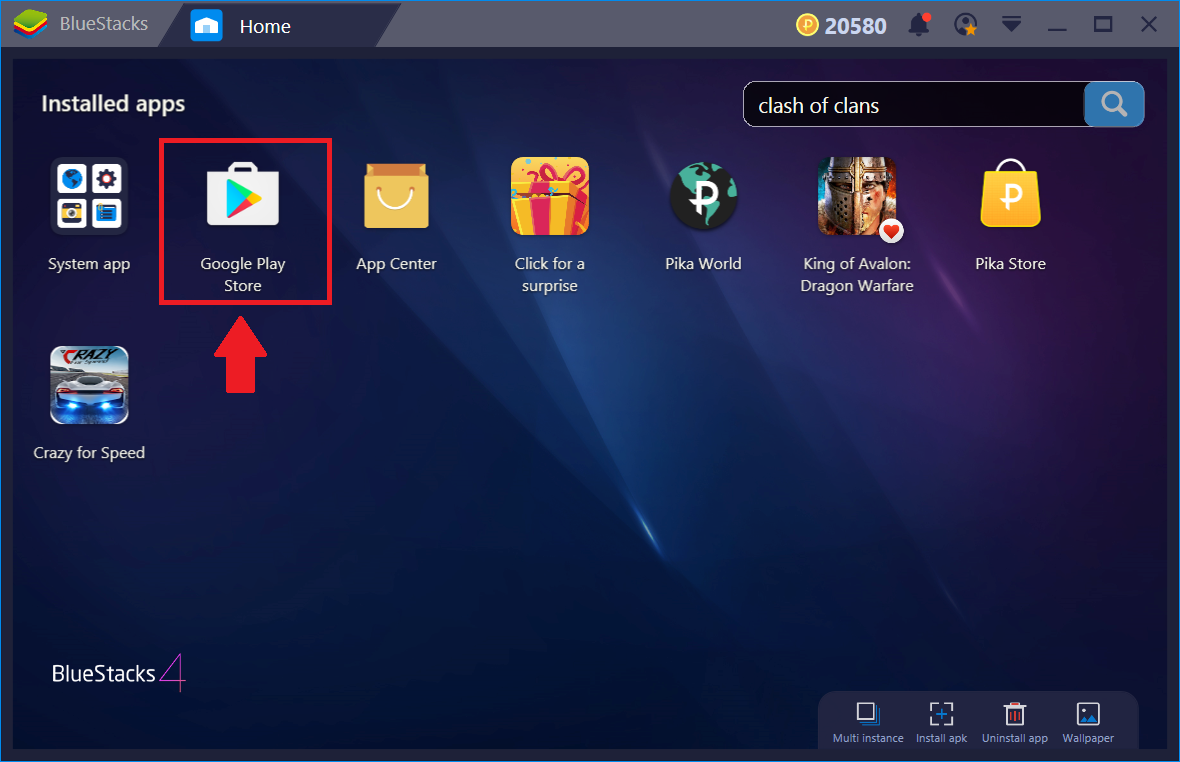 Type the app name which you want to download in the field provided.
Click on the "INSTALL" button to install and enjoy your app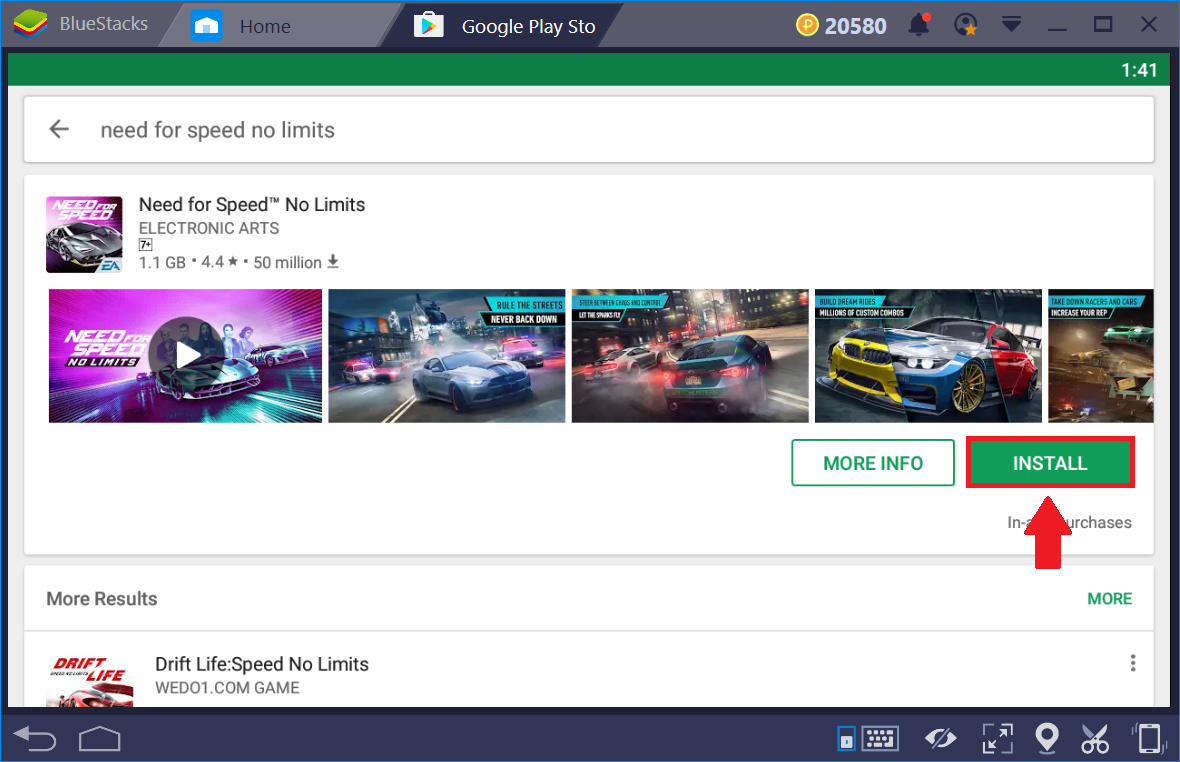 2) Search Bar
If you have a specific app in mind, click "Search" at the top-right of the screen, type the name of the app or a keyword and hit "Enter". It will show you the app icon, click on it to install the app.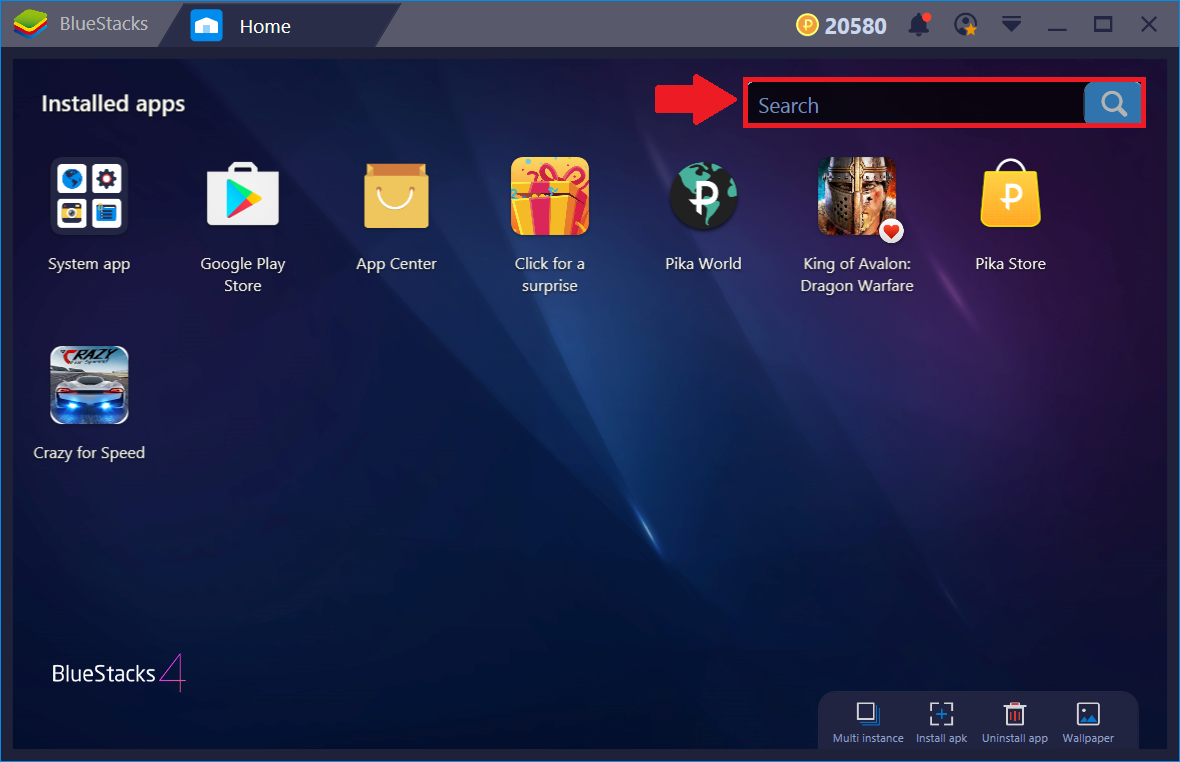 3) App Center
We have introduced an app centre icon in BlueStacks 4 to open our app center. Click on its icon as shown below in the screenshot below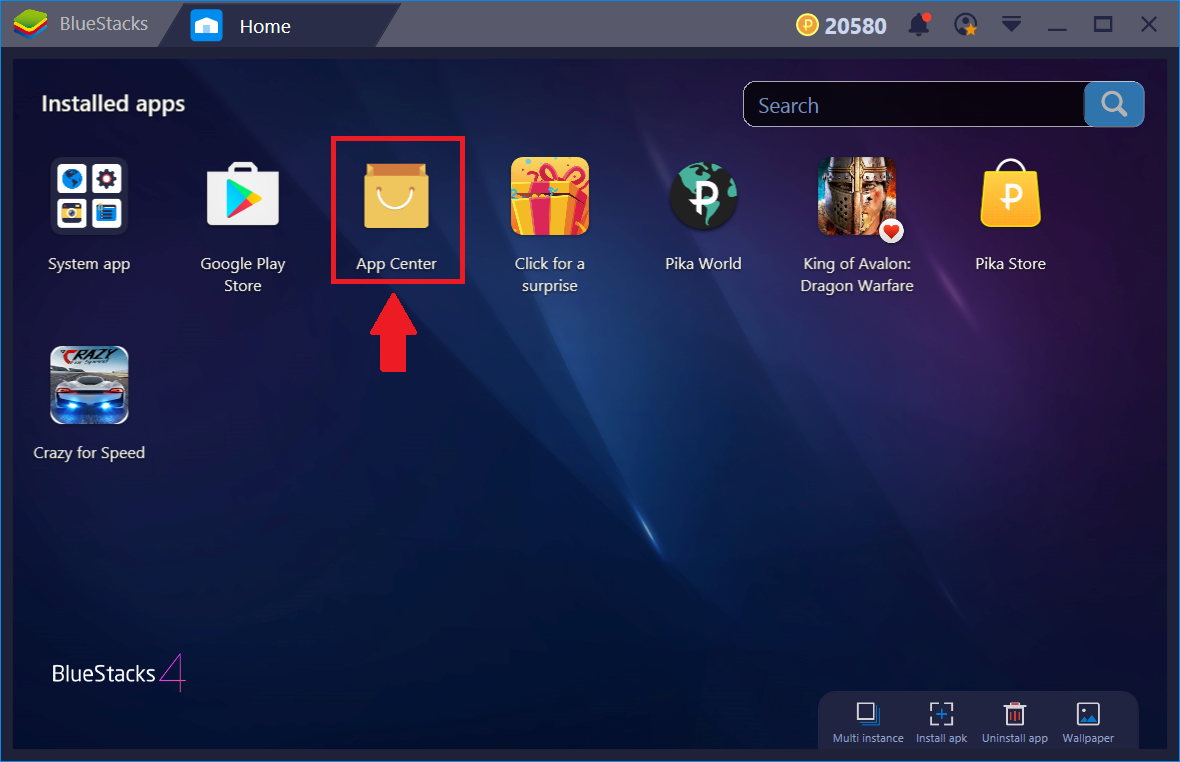 Here you can find recommended apps and trending apps. It also includes the apps categorized according to multiple genres, you may download and install the app by simply clicking on the app icon.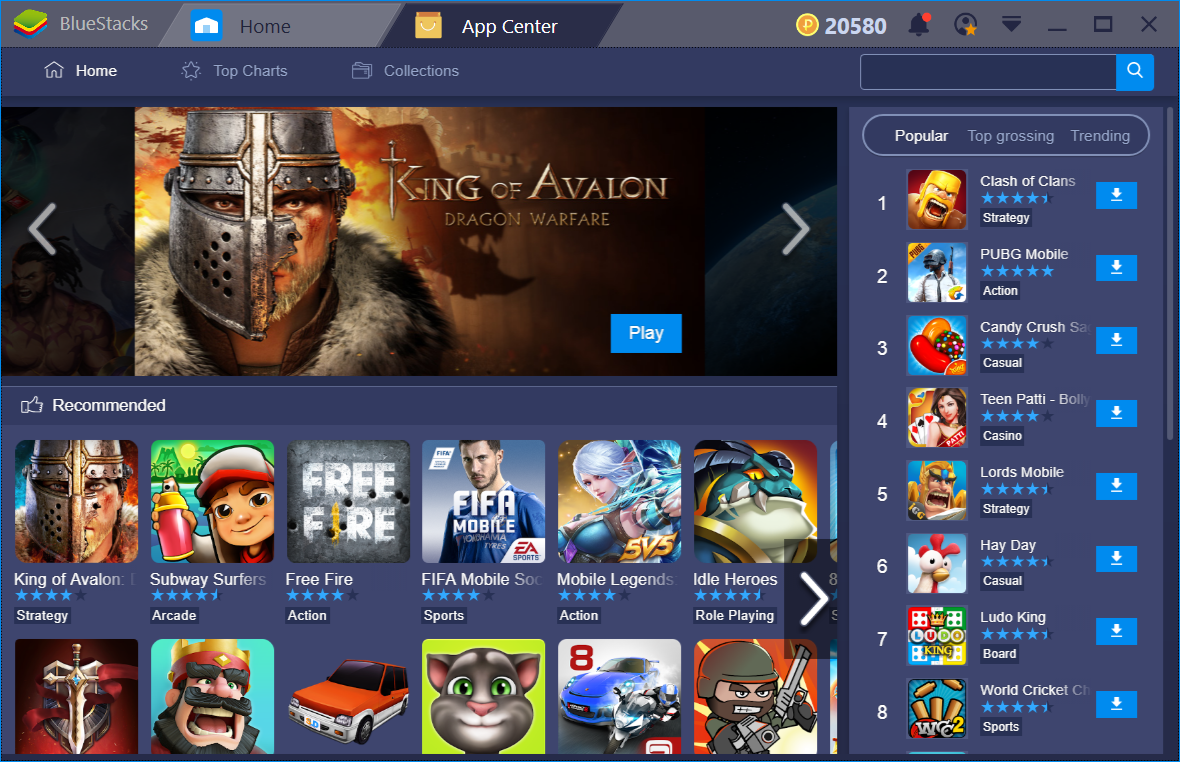 There are a few apps those are extremely useful but not available in all countries or the app you want might not even be found in the Google Play Store. These apps can be installed by their downloaded .apk files using below-mentioned methods.
4) Drag and drop
All you need to drag .apk file (present on your PC) and drop it on App Player screen. It should start installing the .apk file.
5) "Install Apk" button.
Click on "Install Apk" option on the bottom right corner on the "Home" screen to browse the .apk file on your PC. Select the file and click on open to install it.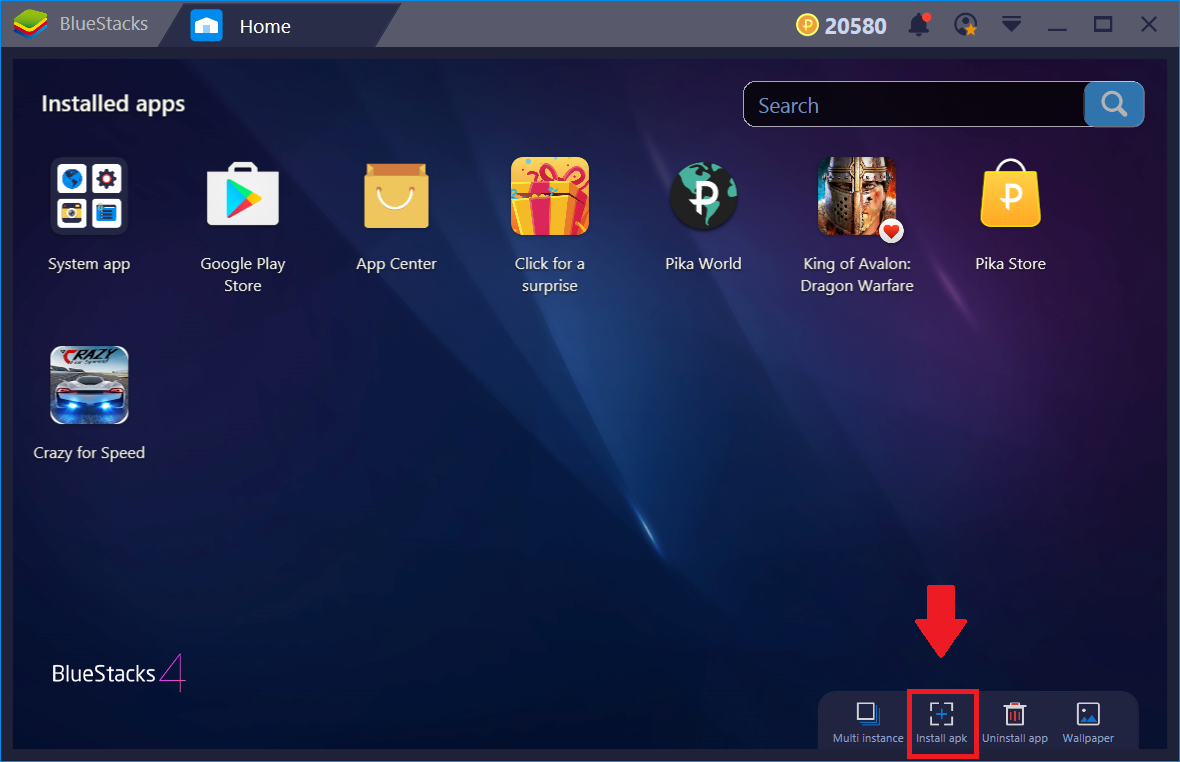 We genuinely appreciate your choosing BlueStacks. We hope you enjoy using it. If you have any further questions, please contact us at support at bluestacks dot com. Thank you very much.
Last updated on June 4, 2018.