Purpose
To acquaint you with the Settings menu of BlueStacks 4.
Benefits
The Settings menu provides a central place for managing your preferences on BlueStacks.
BlueStacks Versions affected
BlueStacks 4.120.0.1081 and below.
Audience
All users of BlueStacks 4.
Geo's affected
All Geo's
Steps:
Click on the Gear icon available on the top-bar on the right-hand upper corner as shown below.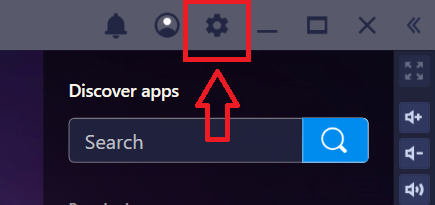 The drop-down menu will open up as shown in the image below.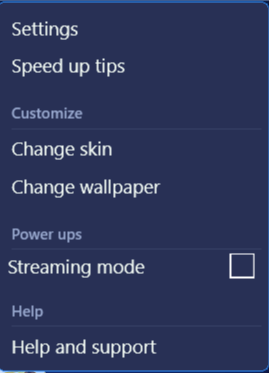 You will be able to customize BlueStacks 4 to suit your needs.
1. Settings: The details are described in How to use BlueStacks 4 Settings?
2. Speed Up tips: The speedup tips guide will let you optimize your machine to get the best performance on BlueStacks. Clicking on the links available in this popup will redirect you to help articles on steps to perform these actions. Refer to the image below.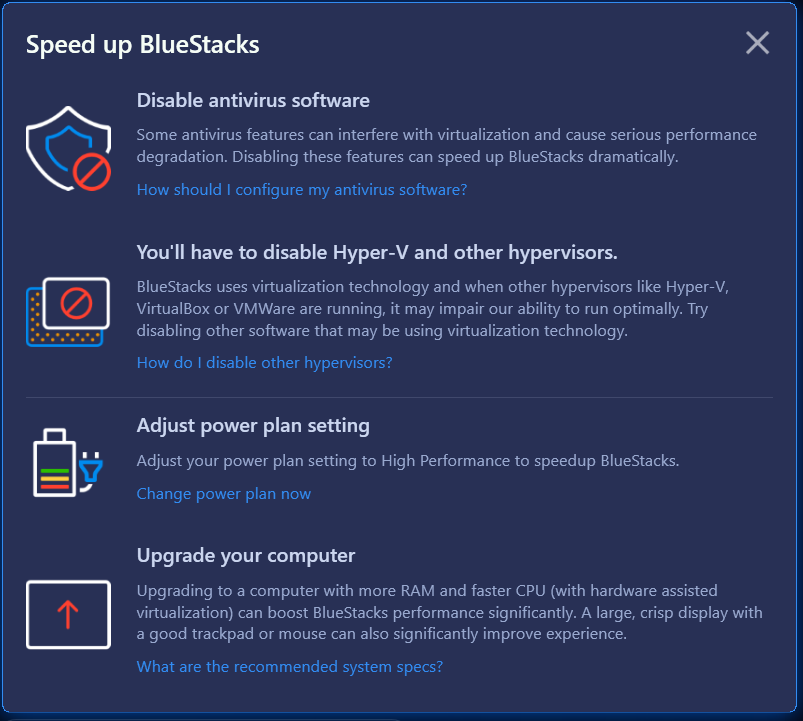 3. Change skin: You may choose to apply available from a list of available skins to change the look of your BlueStacks. Refer to the image below.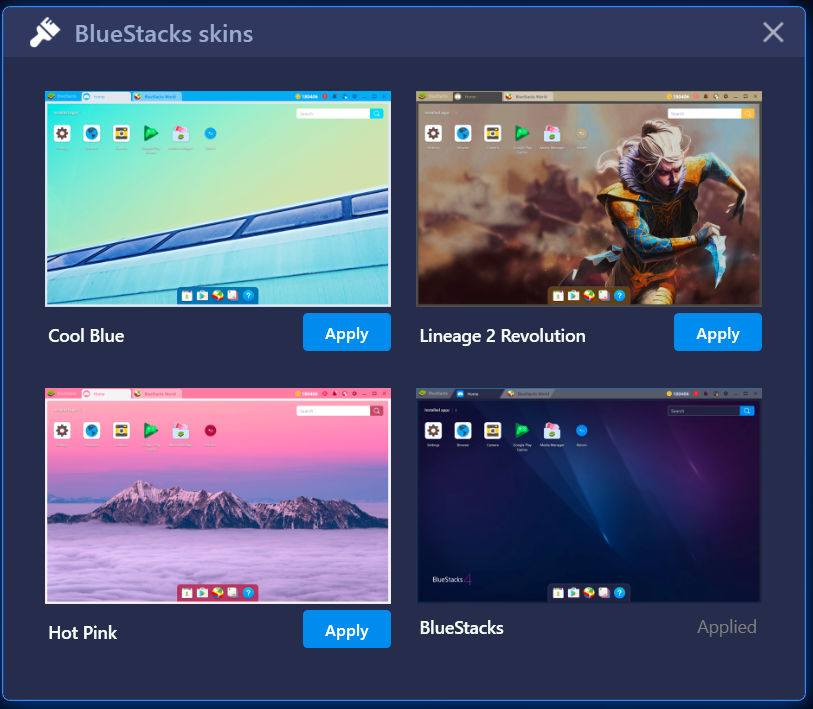 4. Change Wallpaper: This option will allow you to set your favorite pictures as your wallpaper on wallpaper. However, this option is a premium feature.
5. Streaming Mode: BlueStacks will now allow you to stream your games using OBS on various platforms like Facebook Live, Twitch, YouTube etc. You can find more information on How can I stream from BlueStacks?
6. Help and support: This option will take you to help center where you can search if there is any published solution for the issue that you are facing.
We genuinely appreciate your choosing BlueStacks. We hope you enjoy using it. If you have any further questions, please contact us at support at bluestacks dot com. Thank you very much.
Last updated on July 31, 2019.