Download Latest Version
This version of BlueStacks is obsolete and no longer supported. We recommend you to download the latest version. For any other queries please refer to
this link.
Purpose
This article suggests how to address game compatibility issues while playing your favorite game on BlueStacks 3N or above, e.g., you experience bad graphics, network connection error, etc.
Benefits
You can continue to play games of your choice on BlueStacks.
Audience
Users who are experiencing their favorite game no longer works well on BlueStacks 3N and above.
BlueStacks versions affected
Client version: 4.1.14.1460 and above
Engine Version: 4.3.18.2757 and above
Geo's affected
All Geo's.
Analysis
BlueStacks N utilizes Android N, a later, more modern version of Android over the Android K utilized by BlueStacks 3. While Android N offers several benefits, e.g., it is more memory efficient, support better graphics and speed, some older games that work well on BlueStacks 3, may not offer the same experience on BlueStacks 3N or above.
Cited below is an example of a game Final Fantasy XV, which you may use flawlessly on BlueStacks 3.
If you notice a red exclamation mark on the installed game's icons in "My Apps" section in BlueStacks home screen, please click on it to find out more. It will lead you to install the correct version of BlueStacks suitable for playing that game.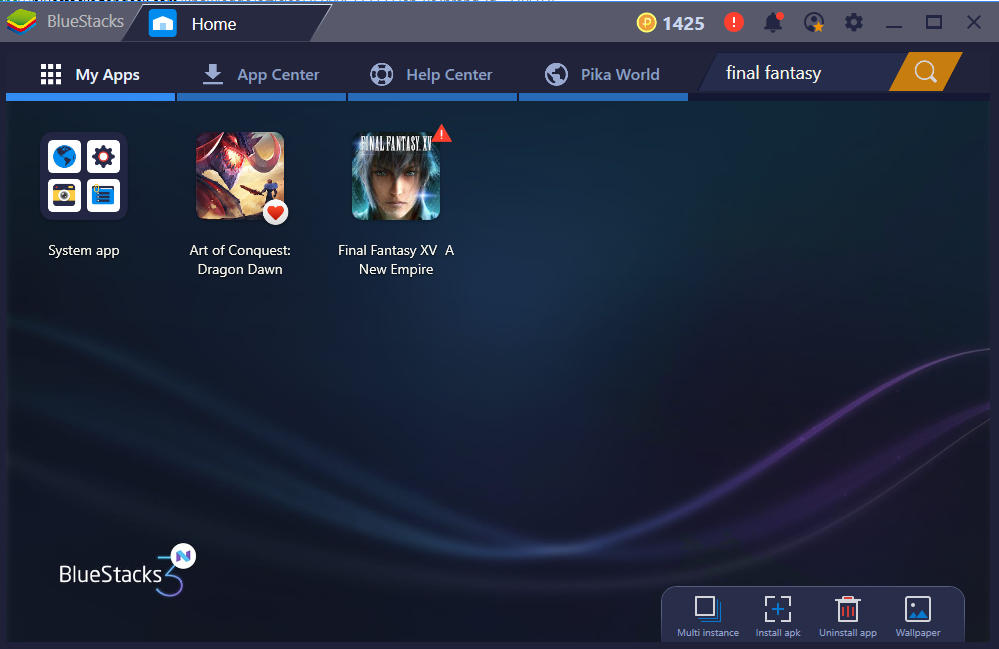 On clicking the game icon you will be shown a popup similar to the screenshot below. You may click on "Download now" option to start installing BlueStacks 3.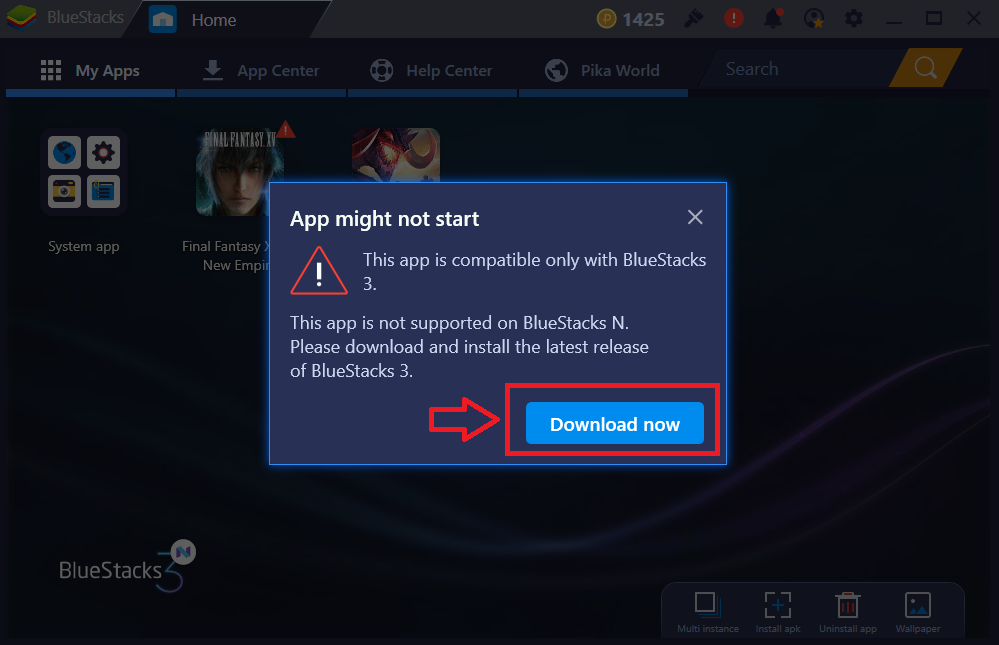 Note: The popup will be shown for all such games that can be played well on BlueStacks 3.
Similarly, there are some games that can be played well on a certain graphics mode only. You will notice a similar red exclamation mark on the game icon in the "My Apps" screen for all such games. This message will convey the graphics mode that is best suitable for the game.
Cited below is an example 8 ball pool game that can be played with "Advanced graphics Mode"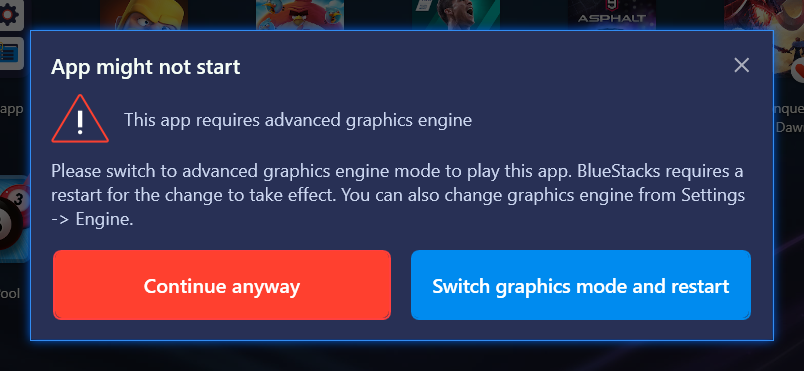 We genuinely appreciate your choosing BlueStacks. We hope you enjoy using it. If you have any further questions, please contact us at support at bluestacks dot com. Thank you very much.
Last updated on June 25th, 2018.