Purpose
This article is meant to acquaint you with steps to disable gaming summary from Preferences in BlueStacks Settings.
Benefits
Users who do not wish to see the summary statistics shown in a popup while closing the game will benefit from this.
Audience
All users of BlueStacks 3N.
BlueStacks Versions affected 
All versions of BlueStacks 3N.
Geo's affected
All Geo's
Steps:
If you do not wish to see the gaming summary popup (see image below) while closing a game you were playing, please refer to the steps mentioned below.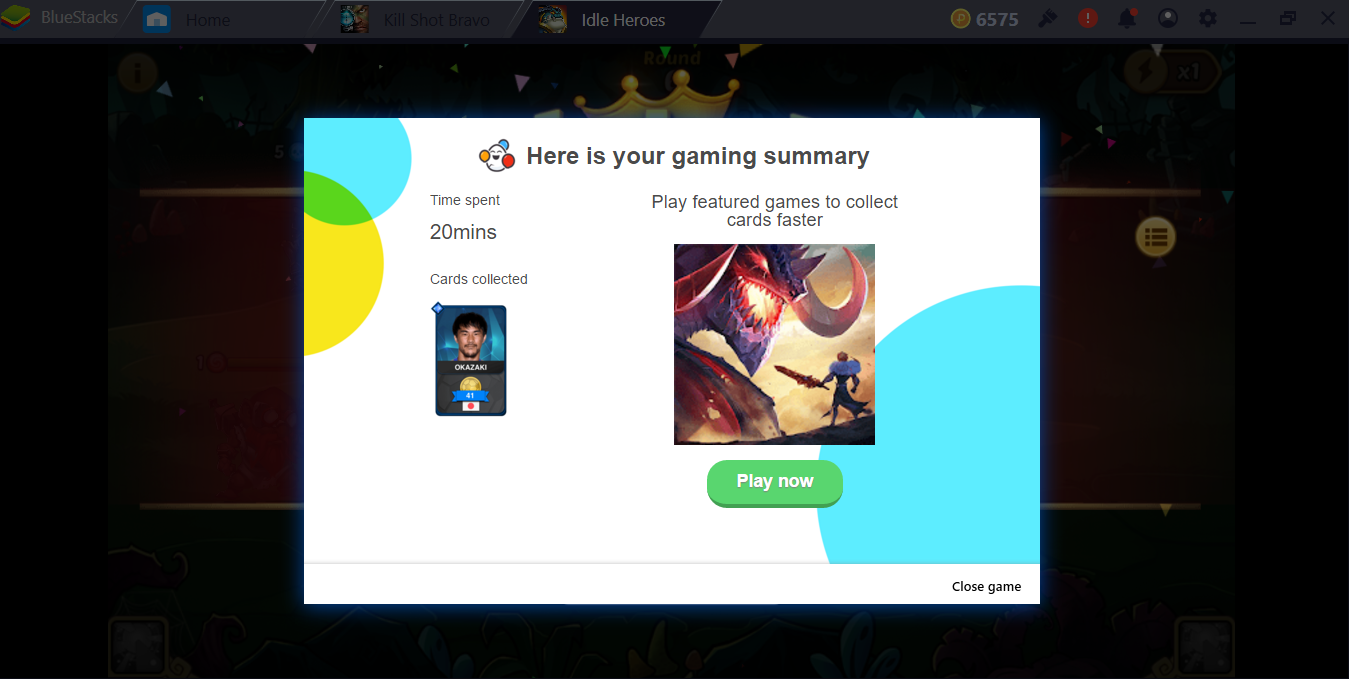 1. Click on 'Settings' icon on the top bar of BlueStacks.

2. Upon clicking on Settings you will be shown a list of options as shown in the image below. Please click on Preferences and uncheck the checkbox adjacent to "Show gaming summary on close" option.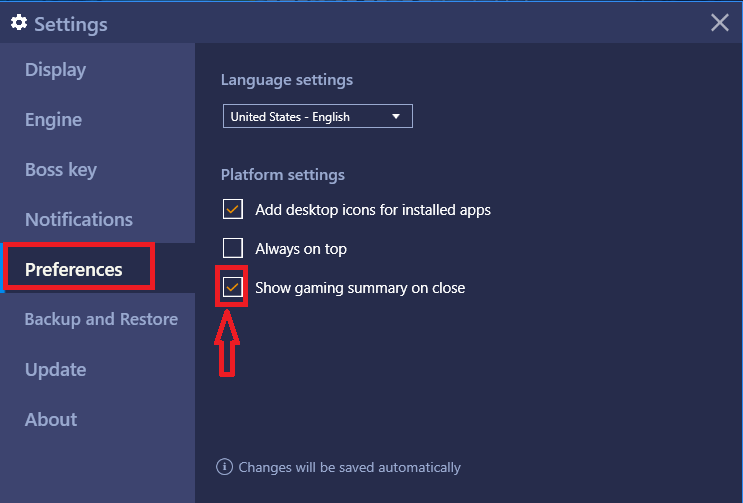 Your preferences will be saved automatically and the gaming summary popup will not appear upon closing any game.
We genuinely appreciate your choosing BlueStacks. We hope you enjoy using it. If you have any further questions, please contact us at support at bluestacks dot com. Thank you very much.
Last updated on June 28th, 2018.