Purpose
This article will acquaint you with existing keyboard controls and also provide an overview on how to edit them to let you play games more aggressively.
Benefits
You can improve the accuracy and response time while playing games on BlueStacks.
BlueStacks Versions affected
BlueStacks 4.120.0.1081 and below.
Audience
All the users of BlueStacks 4.
Geo's affected
All Geo's
View existing (default) keyboard controls
BlueStacks maps keys to create game-specific keyboard controls for most popular games. These keyboard controls ship by default for all BlueStacks releases. The game guidance screen is automatically displayed if a default key mapping exists for a game.
Game controls guidance window consist of description/guidance for the keys mapped in a particular app. It lists all the actions in the app and their assigned keys.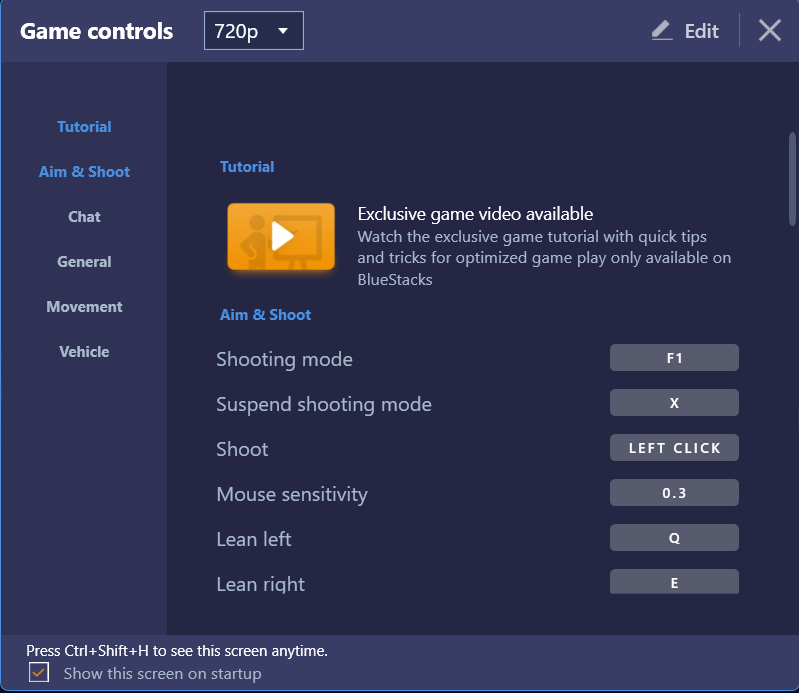 Game control window consist of two parts - Categories and Keys. Left part is Guidance Category which consist of the group of controls which fall under the same category. For example Walk, Jump, Scroll, Crouch controls fall under same category Movement. You can scroll through to see all assigned actions.
Keyboard controls Overlay: On closing guidance window you will see an overlay for all the keys mapped on the game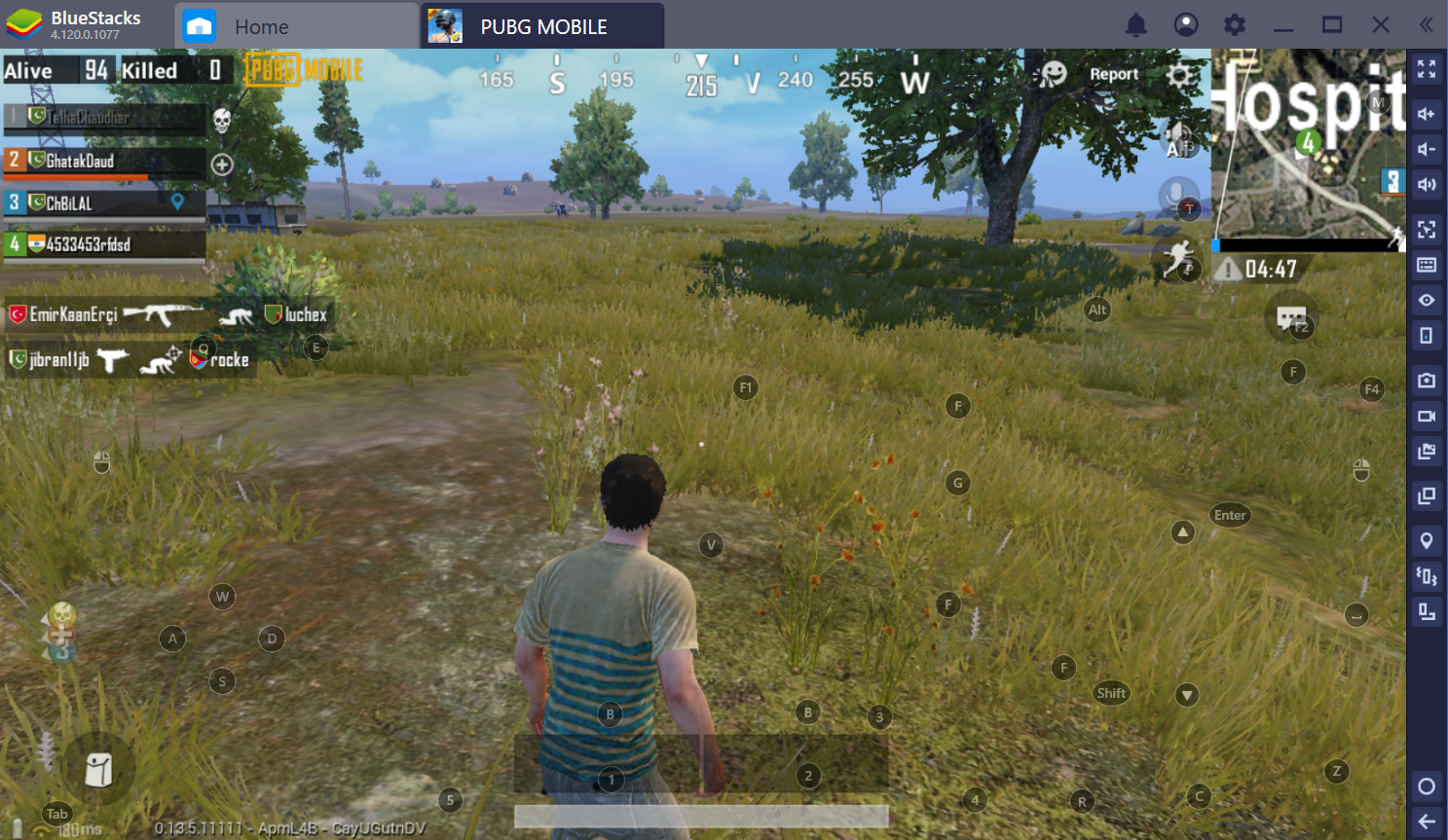 Key-mapping overlay in PUBG
You can toggle key overlay by clicking on the key overlay button. You can also set the opacity for key overlay by sliding up and down.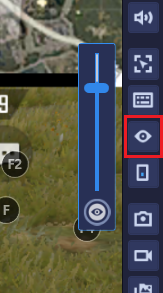 Key overlay toggle button
Steps to edit existing keyboard controls
Some users might want to edit or assigned new keys for convenience. For e.g. AZERTY keyboard user might have to reassign the action assigned to "W" to "Z". This can be done by clicking the Edit Keys icon on the top right of the Game Guidance Window.
On launching a game, control guidance window will come up automatically if default keyboard controls exist for the game. Please click edit from the top right corner to begin editing.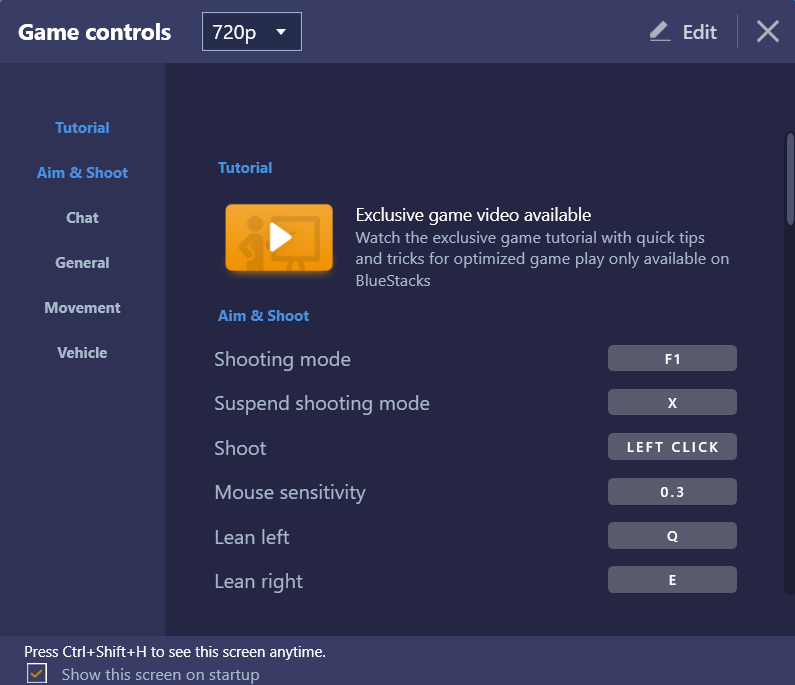 In the edit window, please choose the desired key to change by simply clicking on it, and simply pressing the desired key, Action key will change. You can save the changes by clicking on Save Keys Game Control window with new saved keys will show.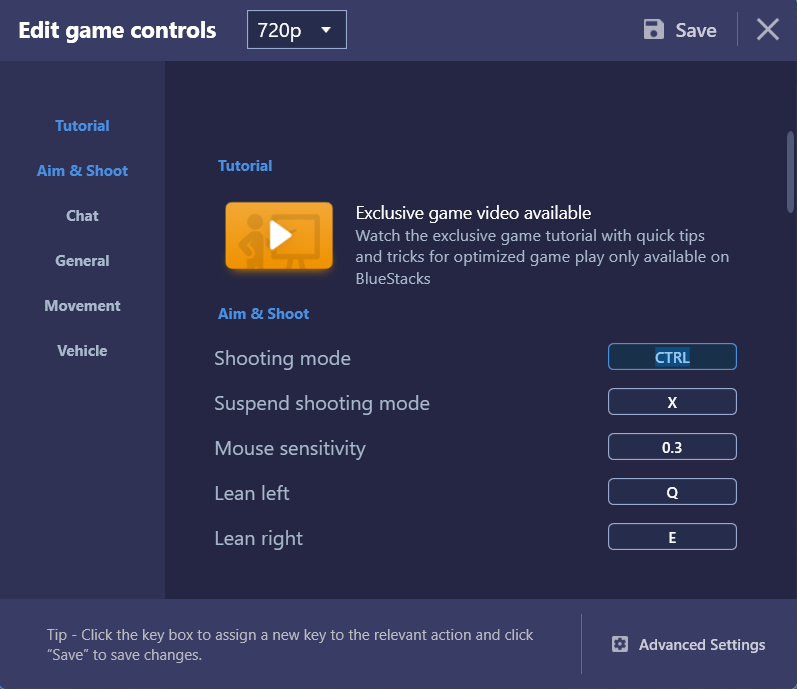 You can always press "ctrl+shift+H" to see the game control guidance screen anytime.
Please refer to the given below link to create new key-mappings,
How to create new keyboard controls for a game on BlueStacks 4
We genuinely appreciate your choosing BlueStacks. We hope you enjoy using it. If you have any further questions, please contact us at support at bluestacks dot com. Thank you very much.
Last updated on July 26, 2019