How will this help?
The Controls Editor allows you to create and edit game controls.
This article will explain:
---
What's new in the latest version of BlueStacks?
With the introduction of the MOBA D-PAD, you can now easily create 360-degree movement controls for different MOBA games.
The option to customize mouse sensitivity will now be available alongside the Aim, Pan and Shoot control.
You can now access the advanced settings for different key controls by clicking on the gear icon next to them. Hovering over the key controls will make the gear icon appear on your screen.
Upon clicking on the gear icon for MOBA skill pad, you can access the advanced settings by clicking on "More Settings".
---
How can I use the Controls Editor?
You can now access the most advanced Controls Editor on BlueStacks in one of the following two ways:
Right-click on the game controls icon on the side toolbar while playing a game, as shown below.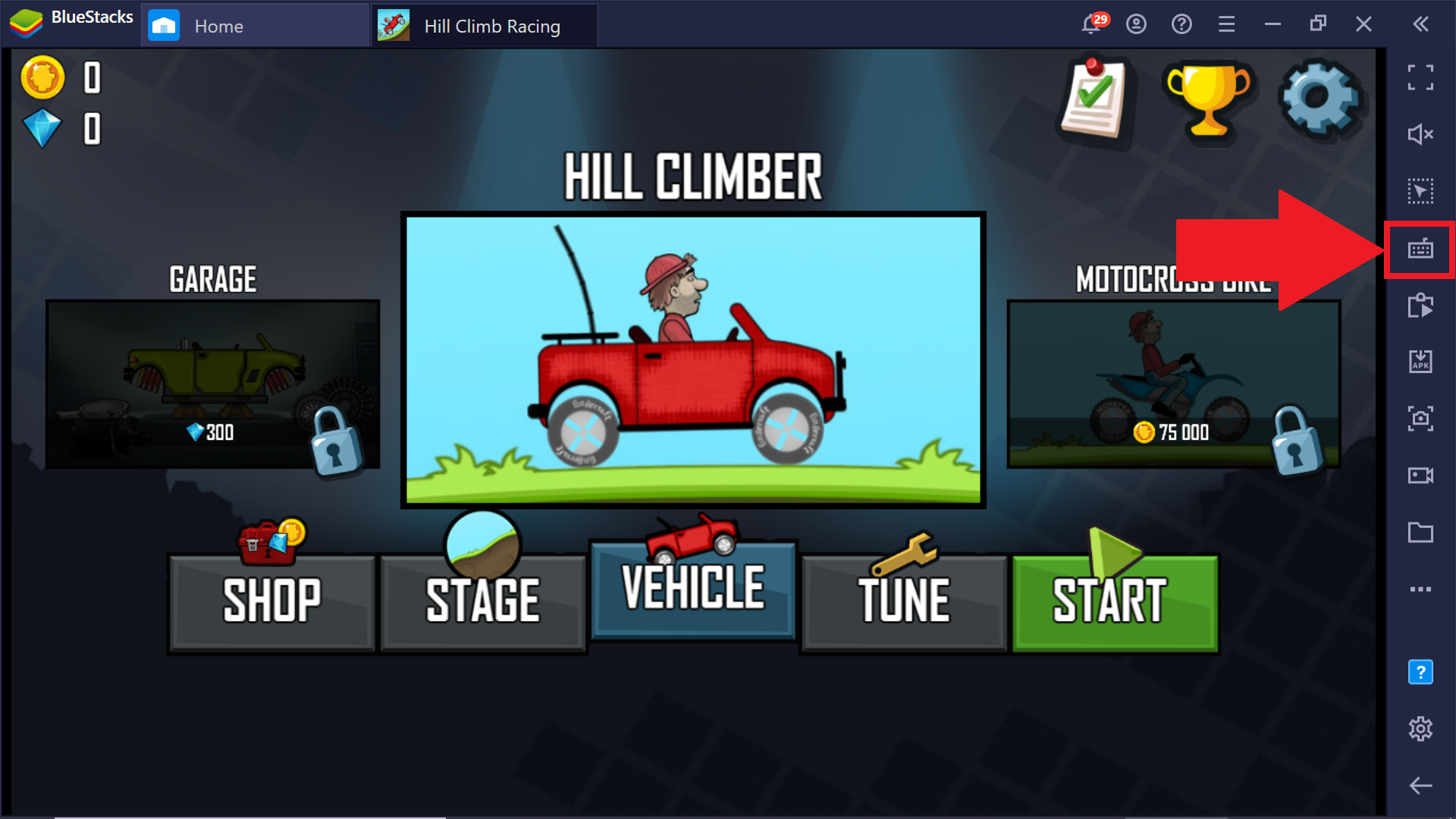 Alternatively, left-click on the game controls icon and select the Open advanced editor option from the menu.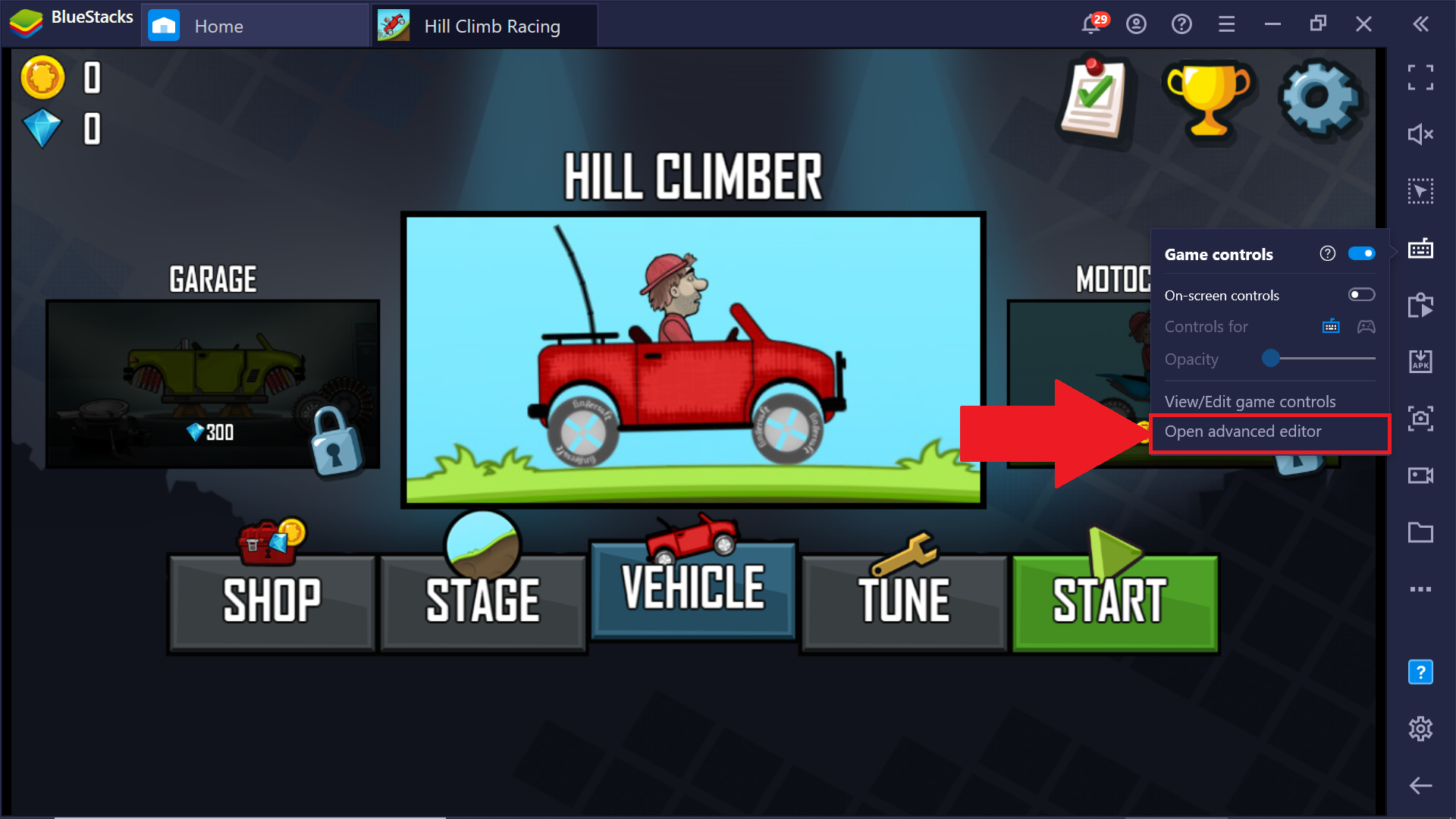 Both of the steps above will open the Controls Editor window next to BlueStacks, as shown below.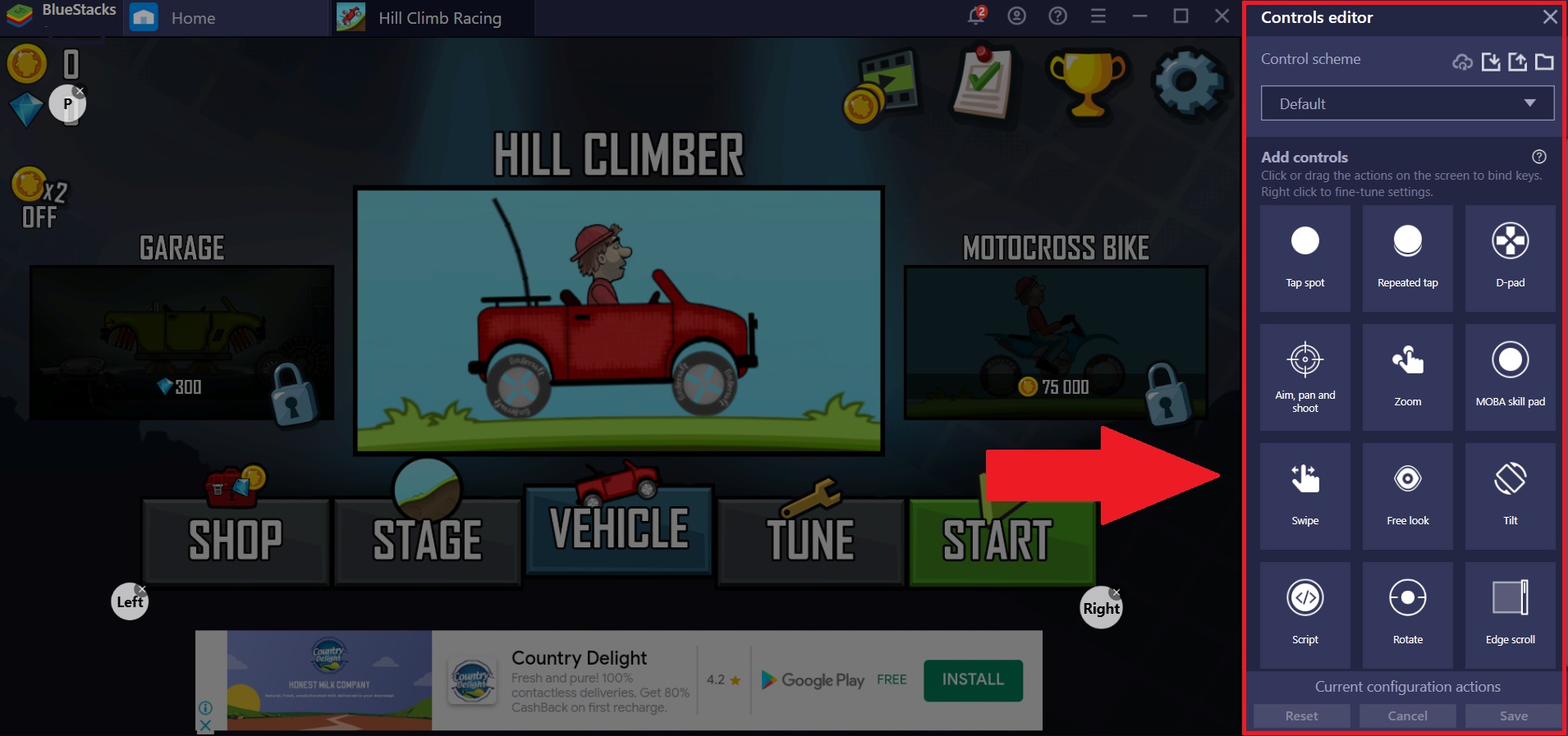 ---
How can I manage the Control schemes?
Within the Controls Editor, you will find the Control scheme section, as shown in the image below.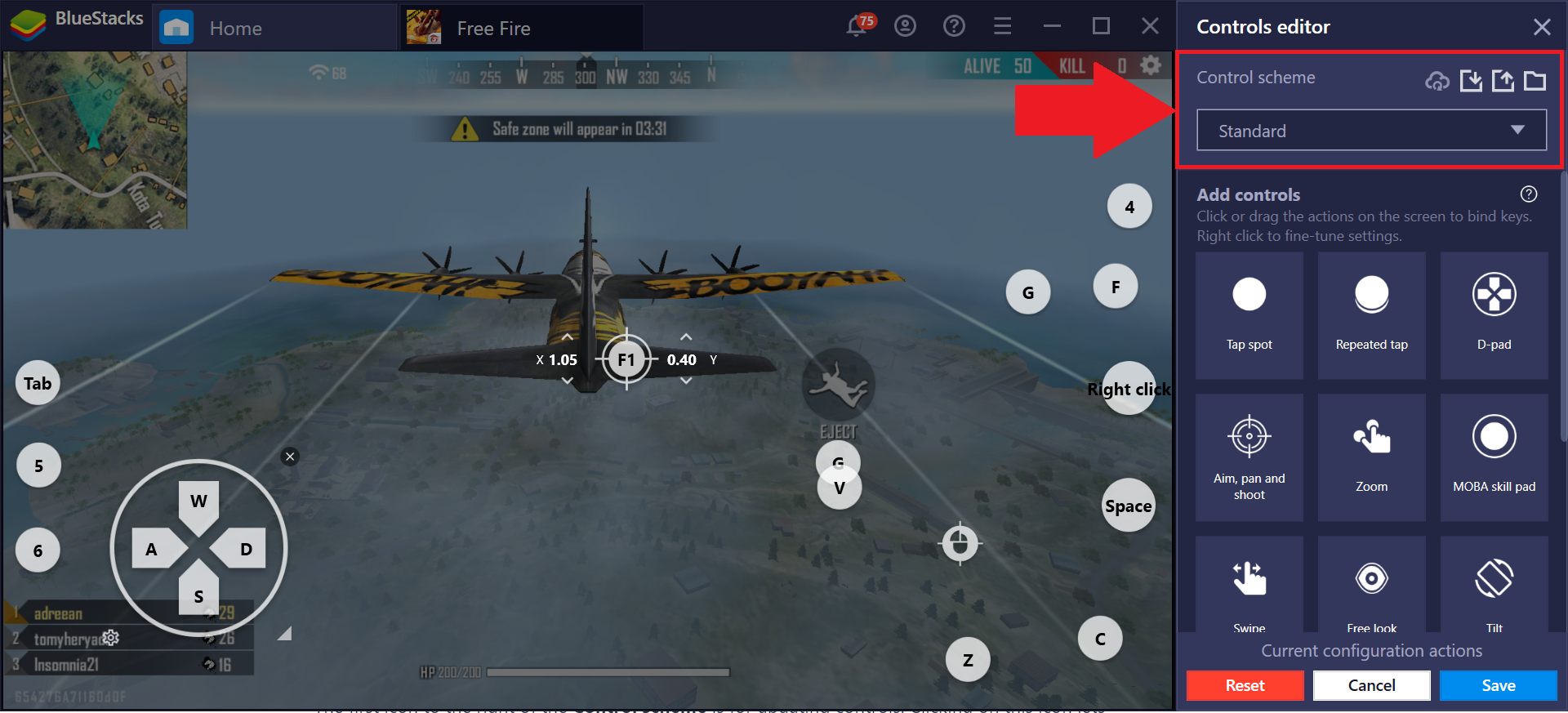 This section gives you the following options to manage your control schemes:
The first icon to the right of the Control scheme is for updating controls. Clicking on this icon lets you download the latest default control configurations available for that game.
NOTE: Any changes made to the controls will be erased upon downloading the latest default controls. Please edit the controls again as per your preference after downloading.
The second icon lets you import key controls from your computer. BlueStacks lets you import .cfg files for this operation.
The next icon lets you export one or more control schemes saved on your BlueStacks to Windows in the form of .cfg files.
The last icon is called Open Folder. Clicking on this option opens the default location where all the modified control schemes are saved on your computer.
Below these icons is a drop bar. You may click on the arrow at the right of this bar and choose from the saved control configurations on your BlueStacks.
---
What types of key controls can I create?
Pro tip - Right-click on the key controls that want to create, in order to view the advanced options menu. An example is shown below in "Tap spot" and a few others. Also, if you would not like to see the key bindings for controls in-game, simply untick the "Show keys on overlay" option in the advanced menu.
Types of key controls:
Tap spot - This key control is used in the instance wherein you would like to imitate the action of a tap on the screen. For example, the key to open your backpack in an FPS game or to turn left/right in a racing game.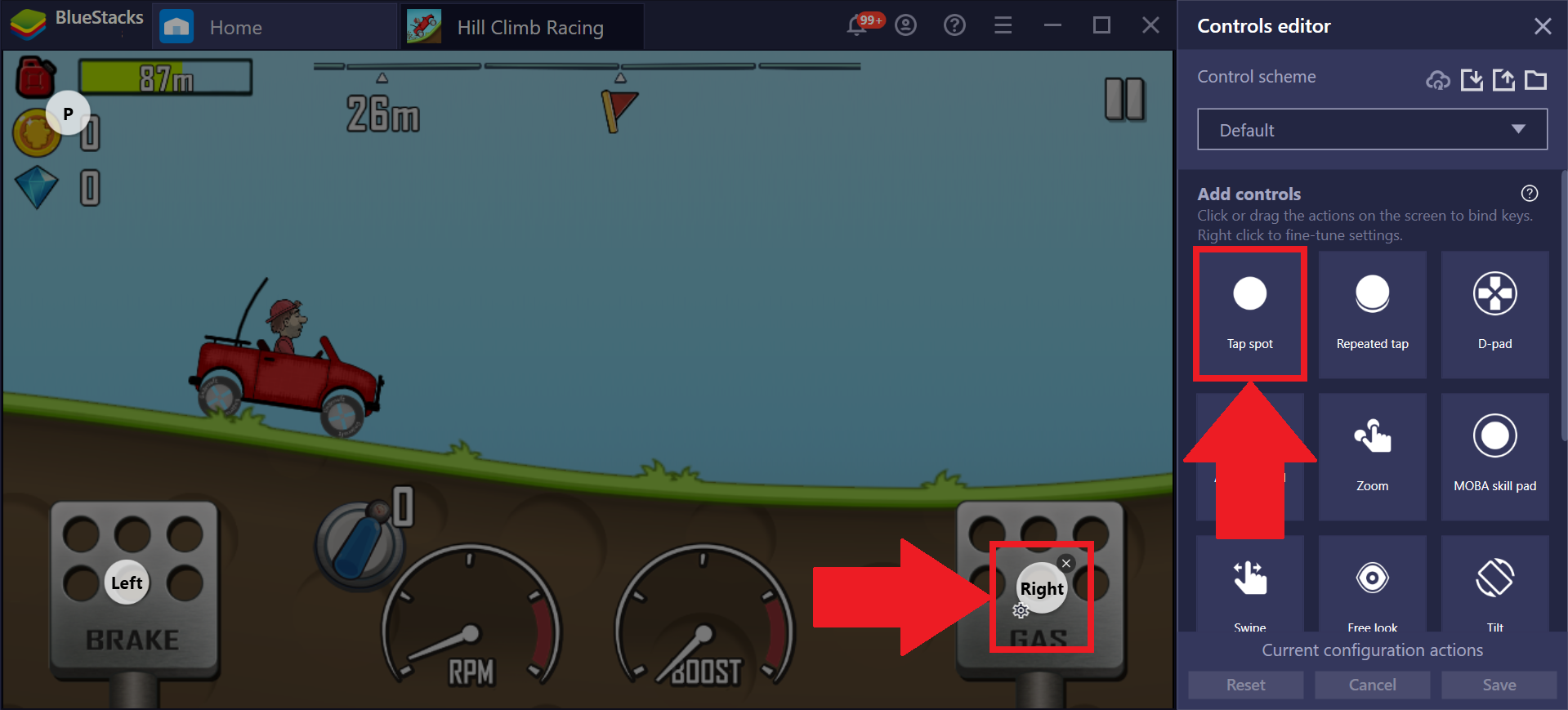 Repeated tap - This action is used when you would like to reproduce the action of repeatedly tapping on the screen. For example, in a game like Hill Climb Racing, holding down the "Gas" button will effectively spin your car out of control. Configuring a "Repeated tap" on this key will keep your car in control.
NOTE: You can also customize the number of taps you would like in the key, as shown below.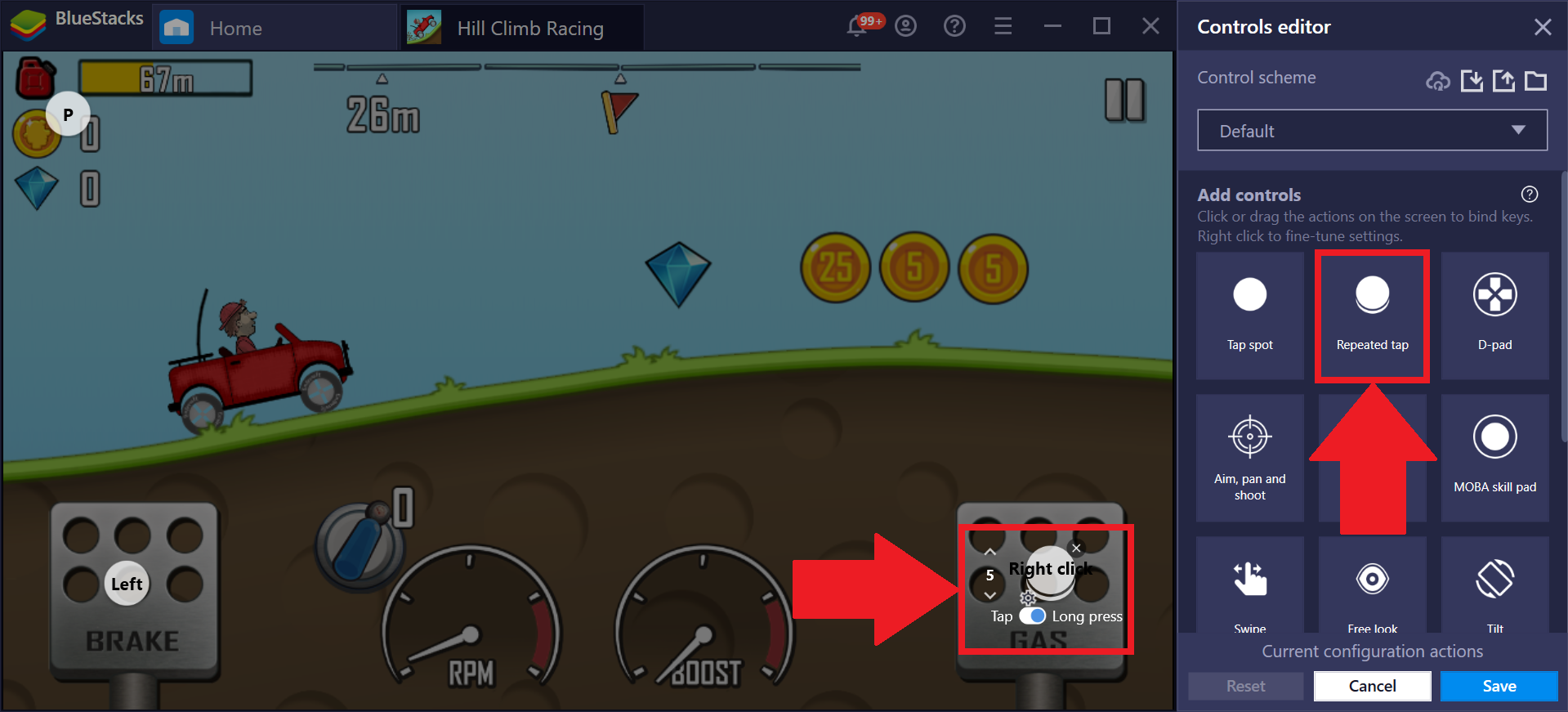 D-pad - These key controls are used to emulate movement controls in various games, such as Free Fire as shown below.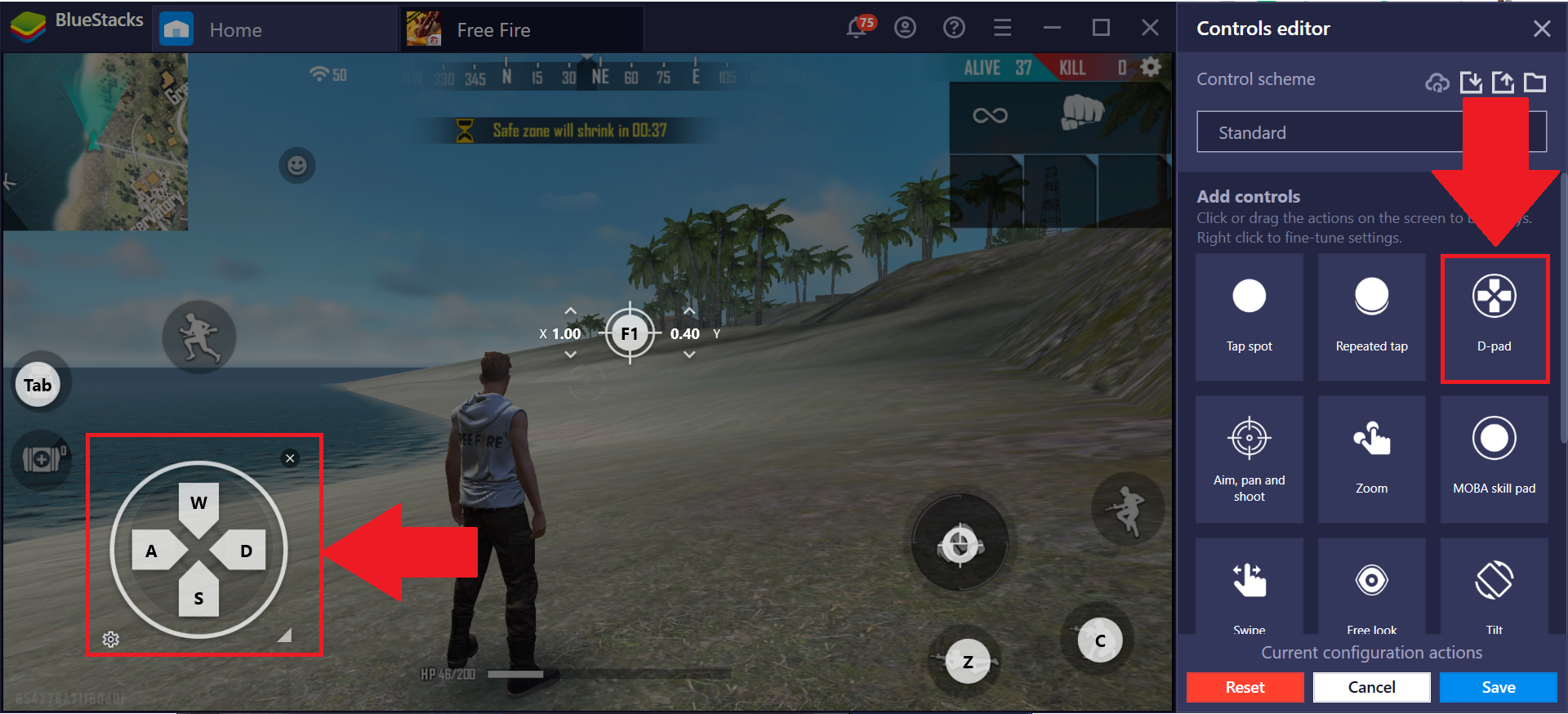 Aim, pan and shoot. - You can assign a key to enter/exit shooting mode through this key in shooting games. Further, this allows you to customize your mouse sensitivity for shooting games.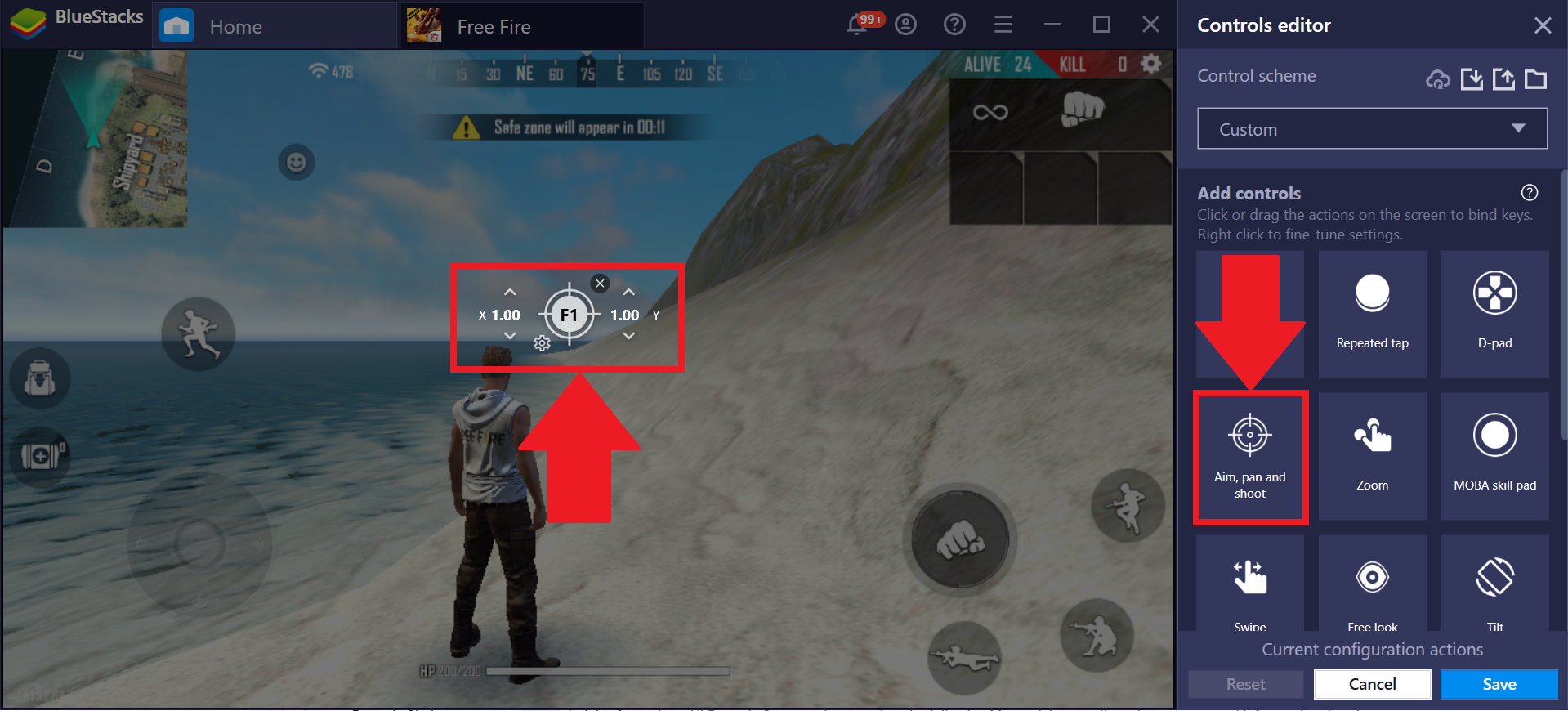 Zoom - Here, you can assign a key to imitate "Zoom in" and/or "Zoom out" actions in a game. In the advanced menu, you can adjust the various features of "Zoom" such as acceleration and depth of zoom.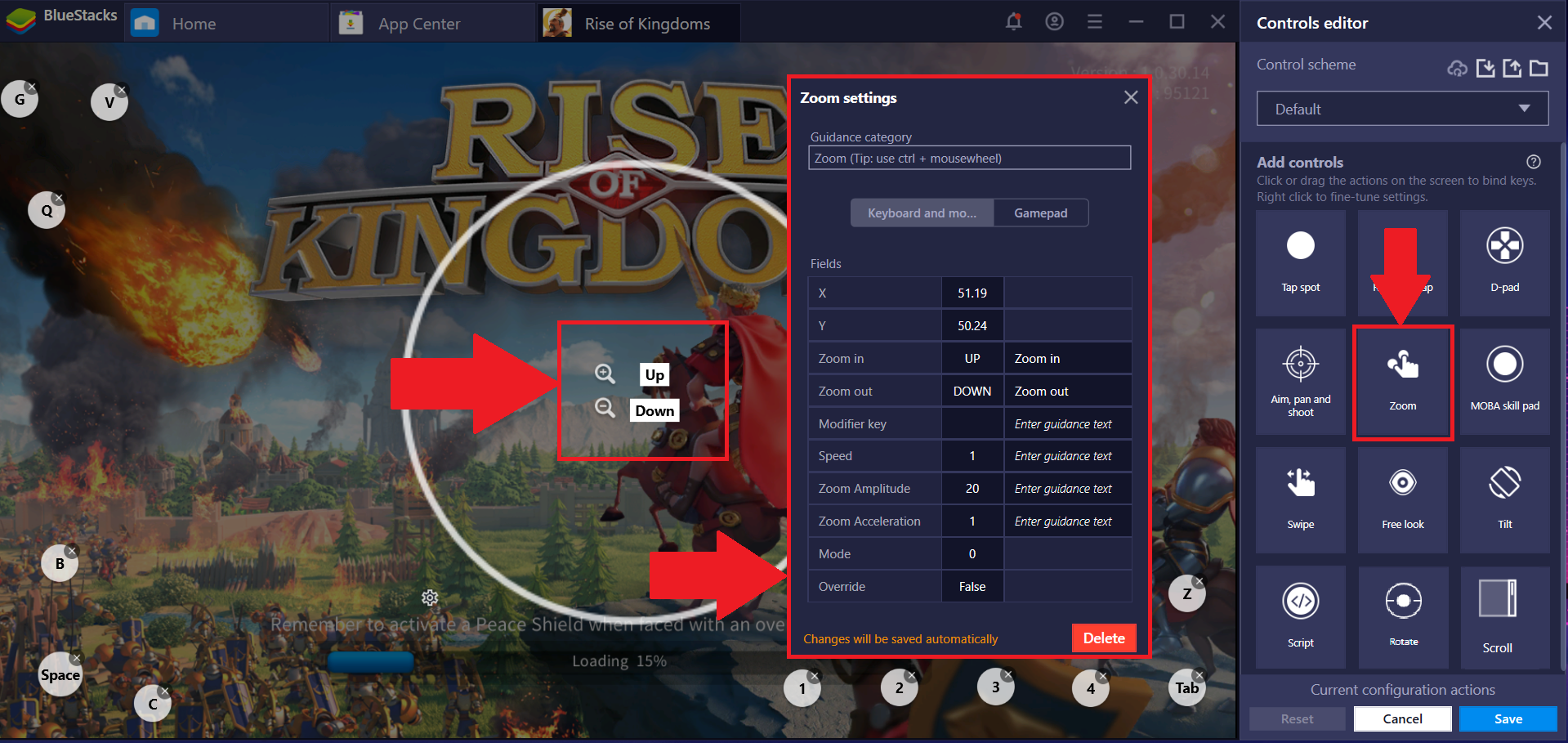 MOBA skill pad - This control is used for MOBA games and provides a variety of options to you on the actions you can perform using this. We highly recommend you go through MOBA skill settings and MOBA stop movement FAQs to learn more about these.
You can customize the Advanced settings for MOBA skill pad by clicking on "More Settings".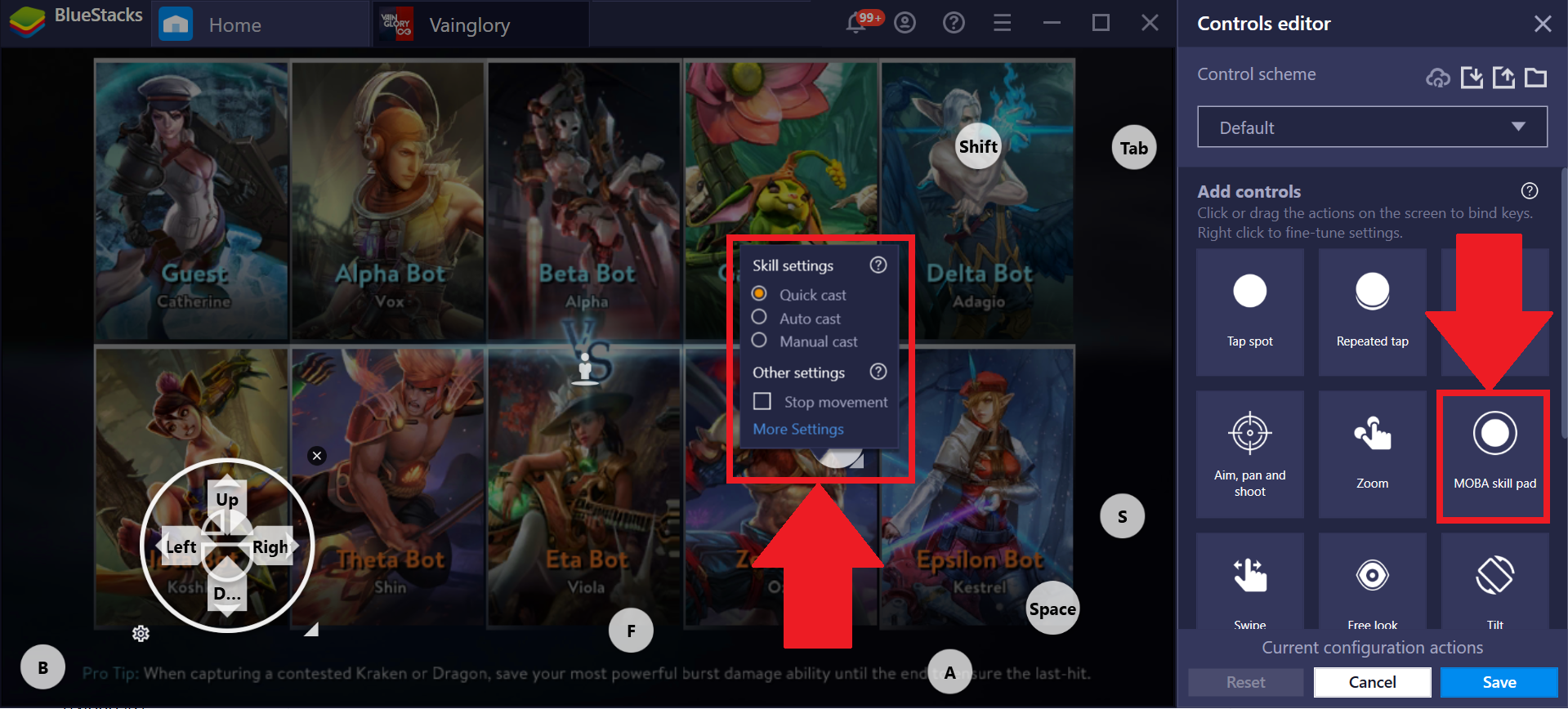 Swipe - You can use this control to assign swipe keys in a game of your choice.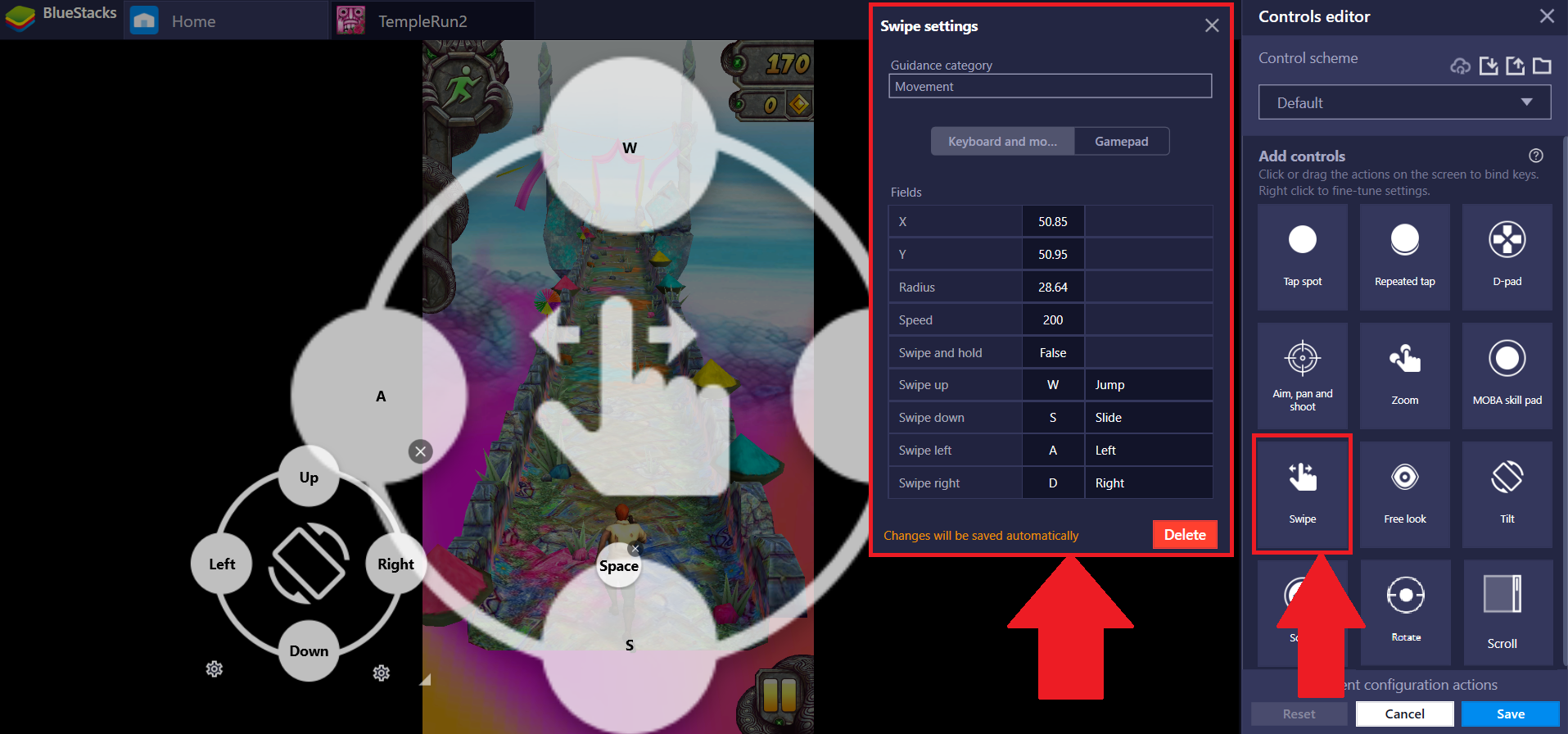 Free look - This control can be used in instances wherein you would like to view your surroundings without changing the direction you are aiming at.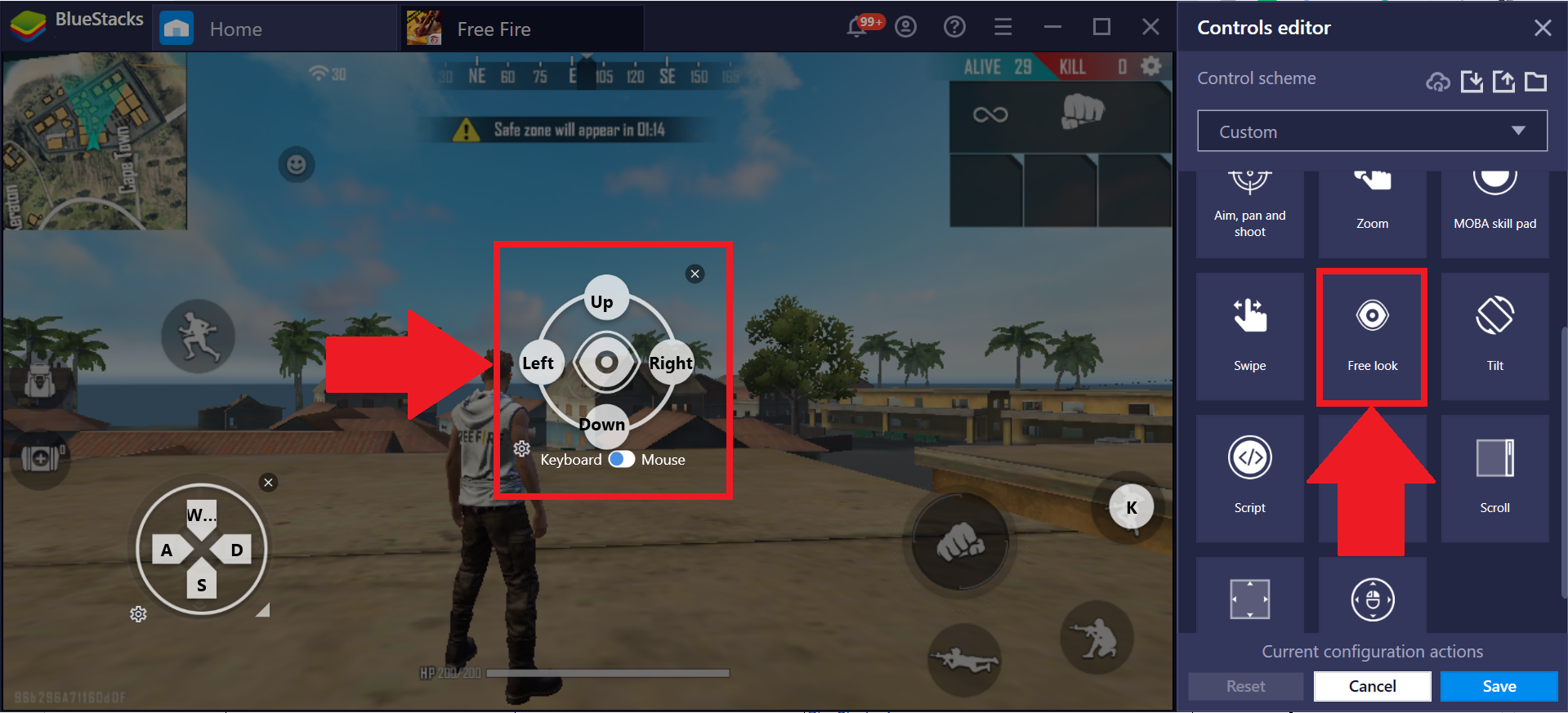 Tilt - In games that require you to tilt the phone in a certain direction, this is an extremely helpful tool to have.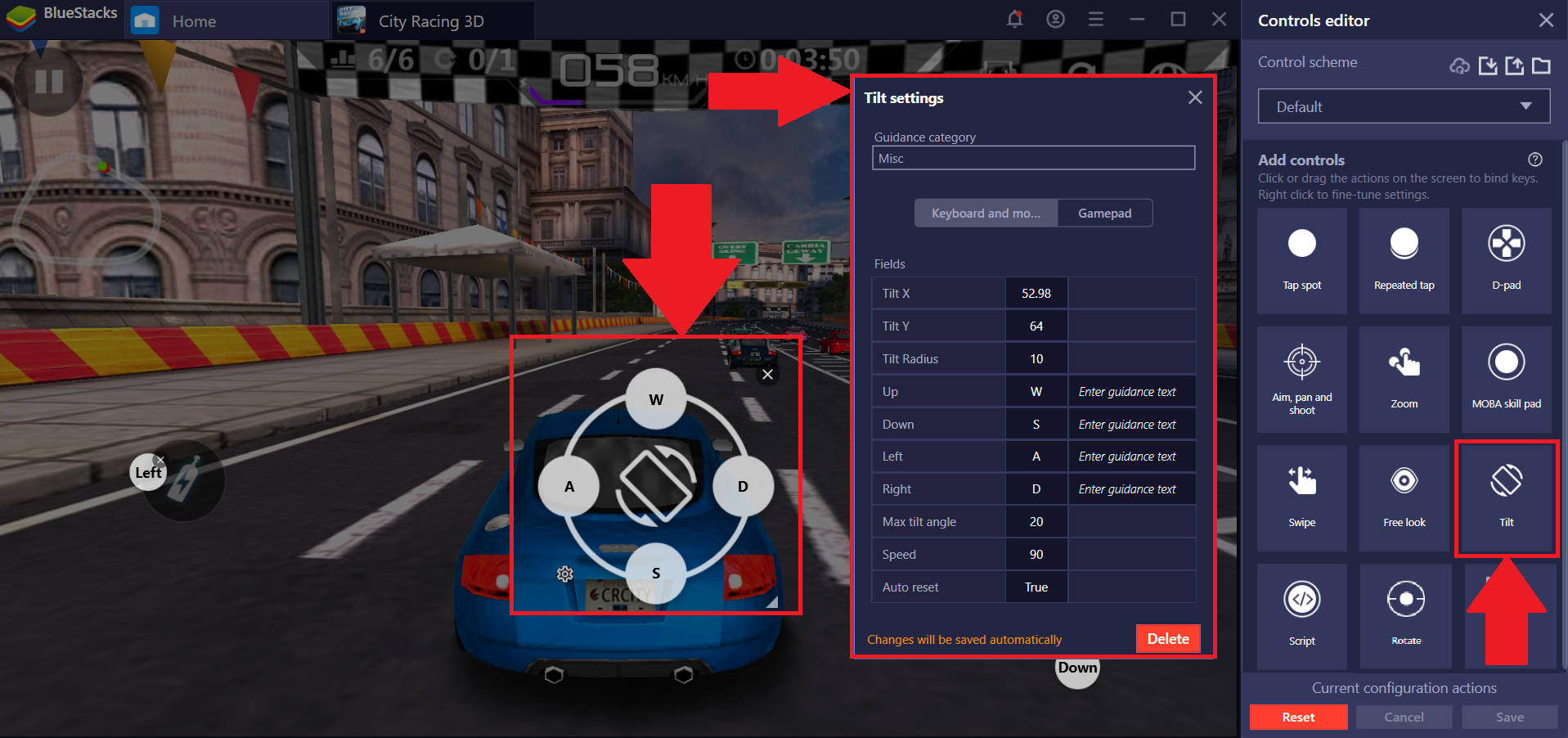 Script -With this control, you can assign a key to run a script of your choice.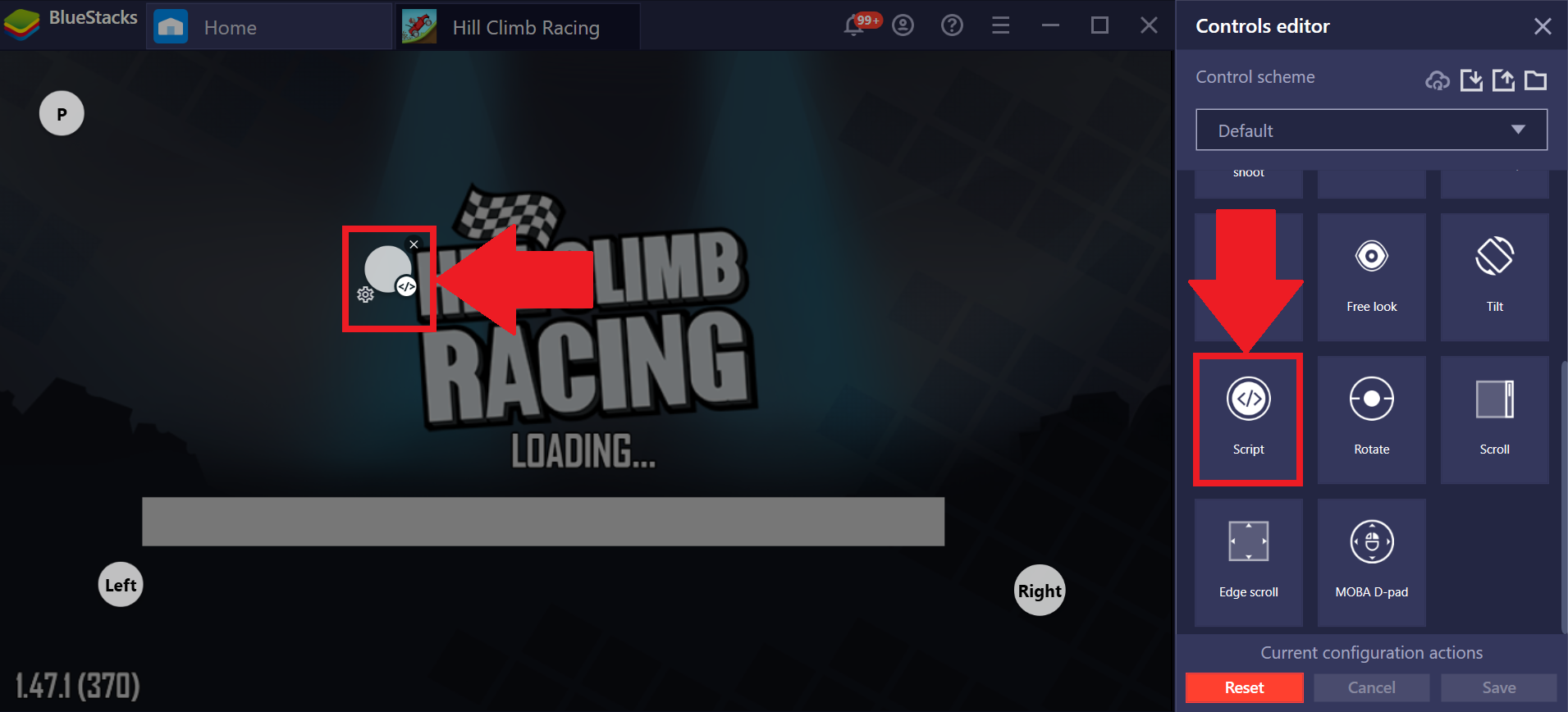 Rotate - Here, assigned keys can spin a wheel (like steering wheel in a racing game) in a clockwise or anti-clockwise direction. Refer here for more info on this feature.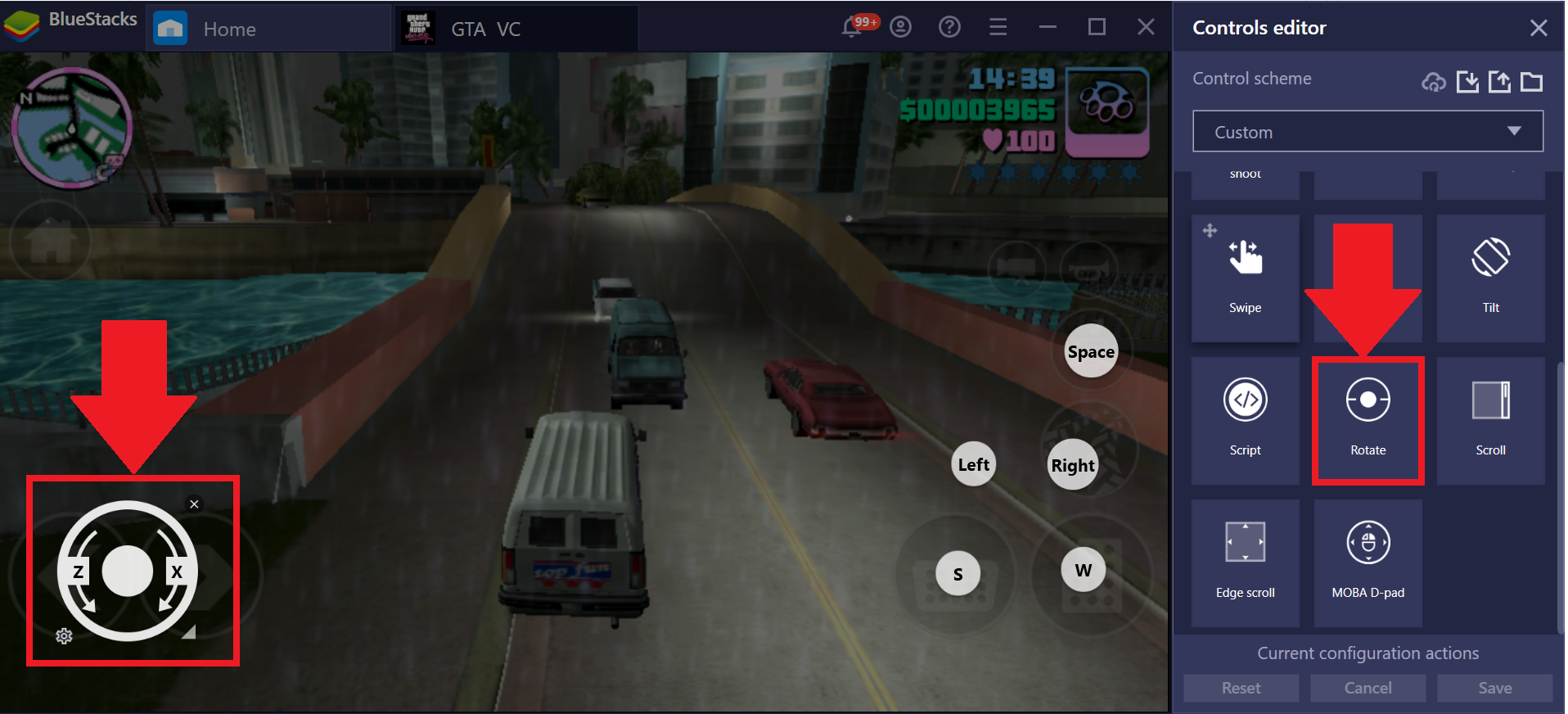 Scroll - This feature lets you adjust the speed of scrolling through the screen in various different apps. To learn more about this useful feature, click here.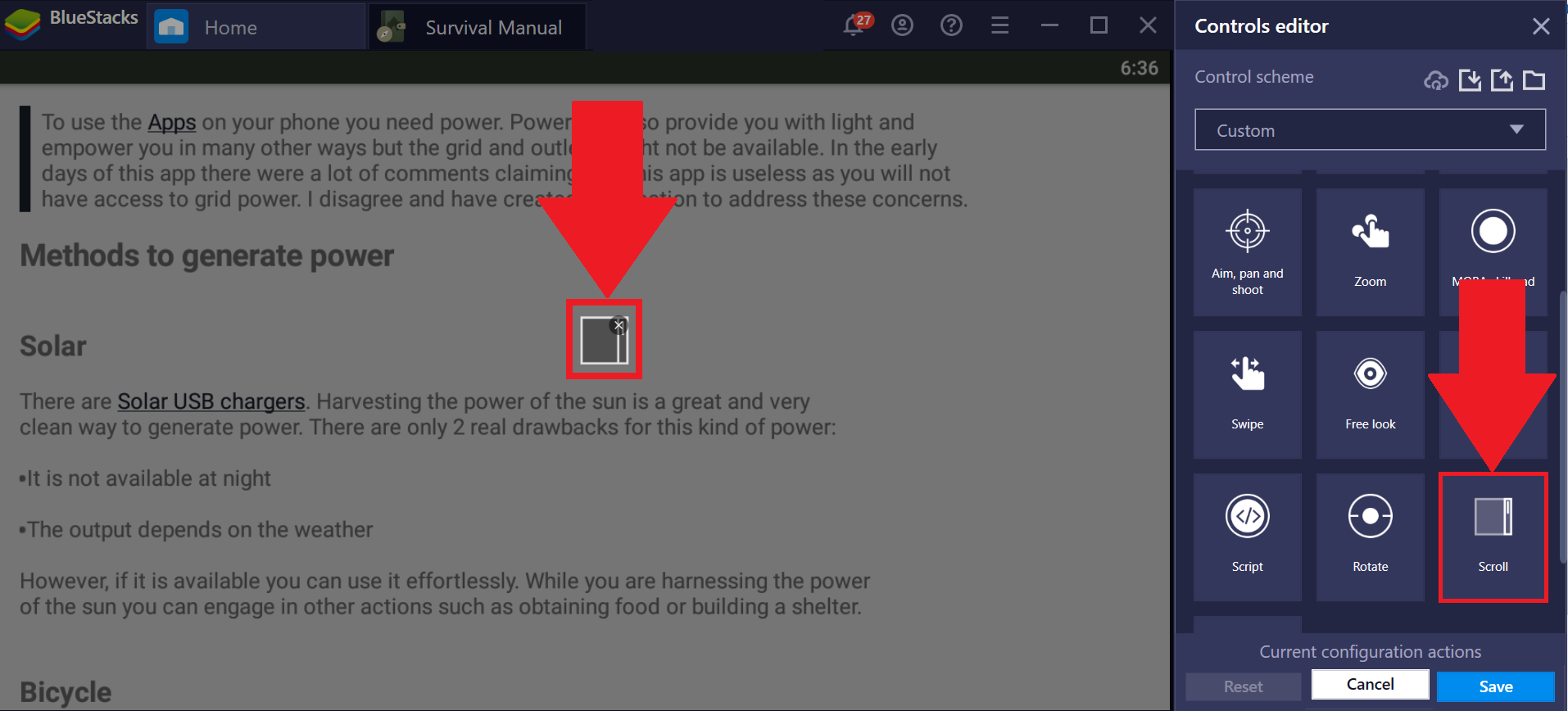 Smart Edge Scrolling - This feature helps you scroll around your map simply by moving the cursor. Useful for strategy games like Rise of Kingdoms. Refer here for more info on this fun accessible feature.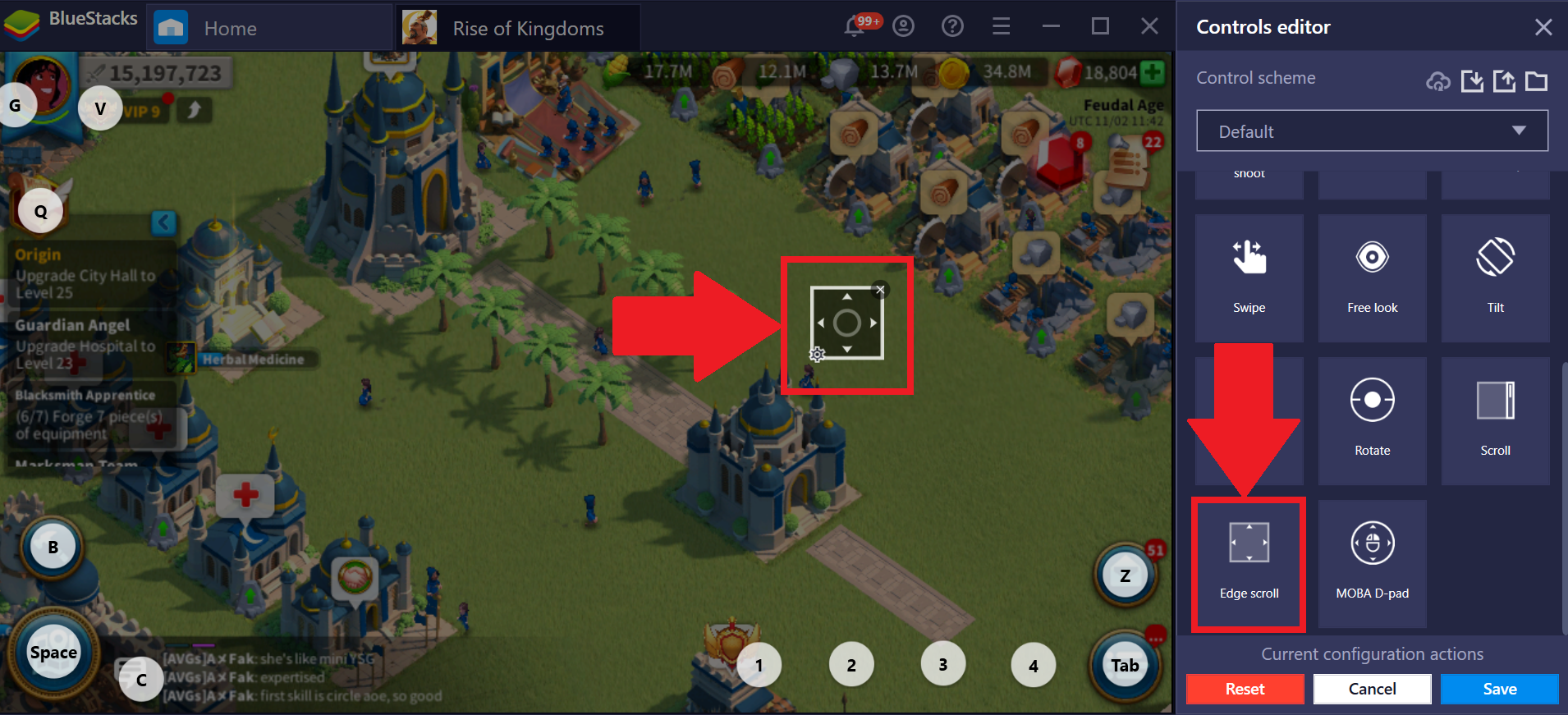 MOBA D-PAD - This control gives you the ability to have full 360-degree movement controls in various MOBA games, such as MOBILE LEGENDS: Bang Bang, League of Legends and so on. To read more about the MOBA D-pad, please refer to this article.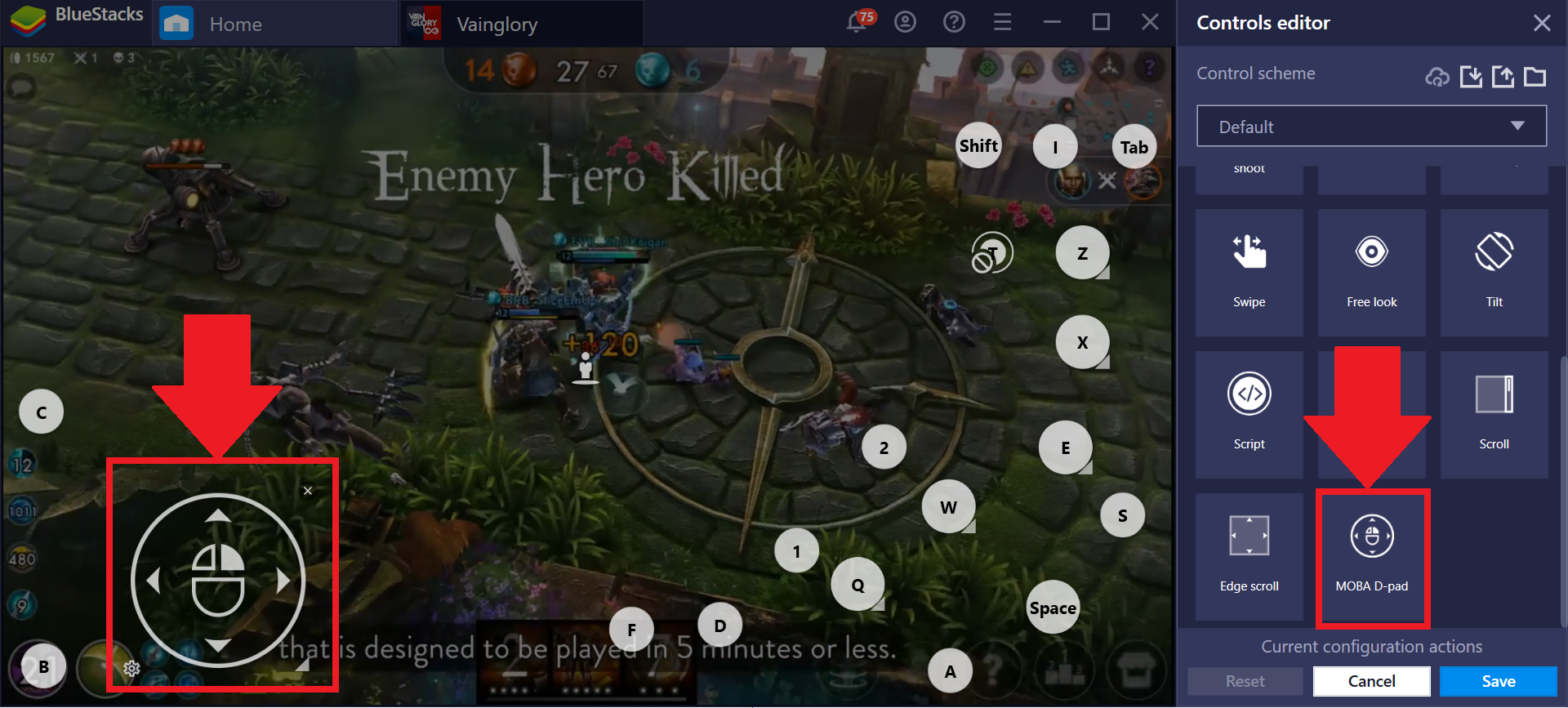 ---
I'm on an older version of BlueStacks 4. What should I do?
If you're on an older version of BlueStacks 4, click on the link below. This will then guide you to an FAQ that has the information for older versions.
Controls Editor for an older version of BlueStacks 4.
---
Thank you for choosing BlueStacks. We hope you enjoy using it. If you have any further questions, please contact us at support@bluestacks.com. Happy Gaming!
Last updated on December 08, 2020.