Download Latest Version
This version of BlueStacks is obsolete and no longer supported. We recommend you to download the latest version. For any other queries please refer to
this link.
Installing Vidmate on PC can be easier or quicker now. You don't need to download it from the unknown sources if it is available on BlueStacks.
Benefits
It allows you to download the video from all the platform like Facebook, Youtube, Daily Motion etc directly to your computer.
Audience
People who love watching their favorite shows, movies, and exclusive specials.
BlueStacks Versions affected
All BlueStacks 3 versions.
Geo's affected
All Geo's
Steps:
1. Click on BlueStacks search and type "VidMate" as shown below. Hit "enter" to search results.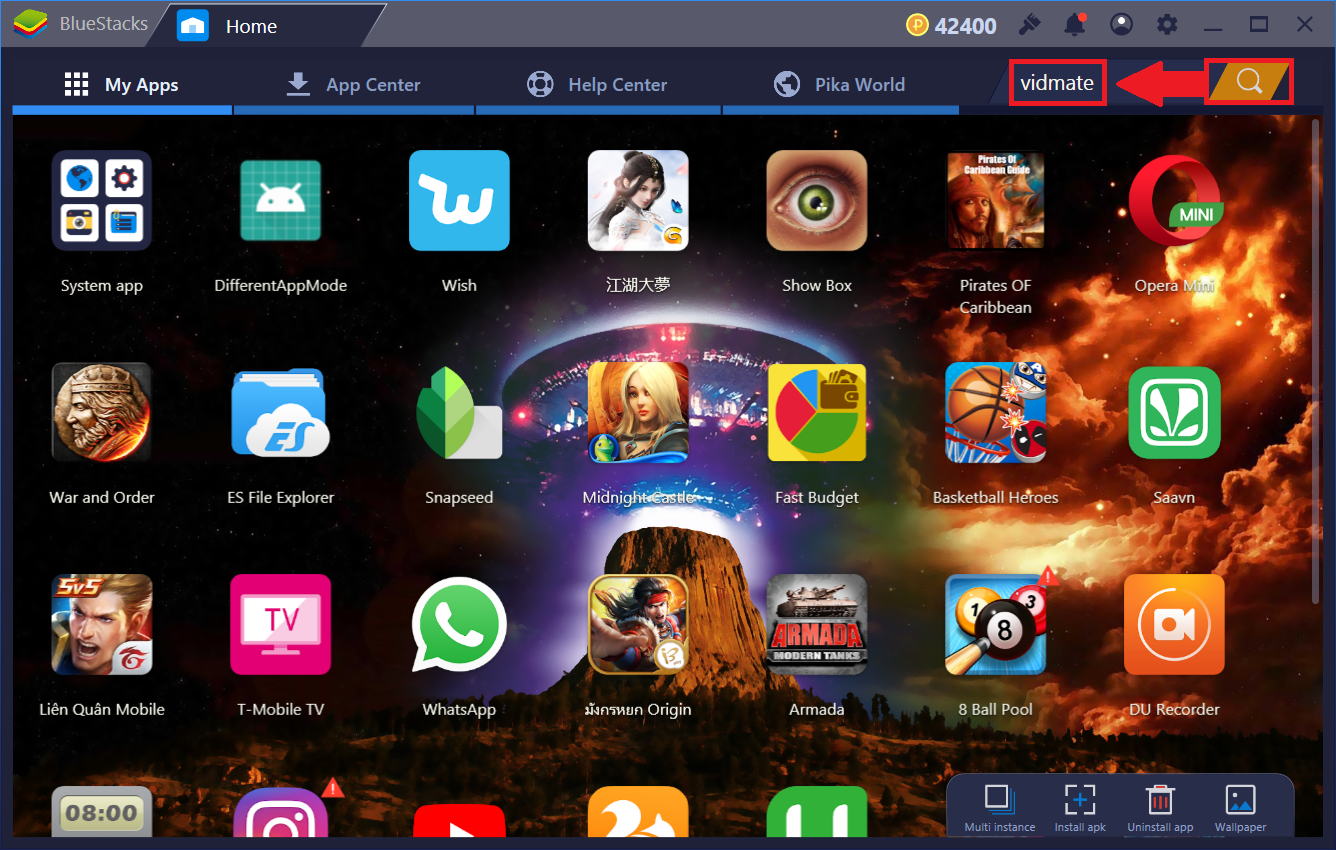 2. You'll see "VidMate" icon. Click "Install" in order to install VidMate.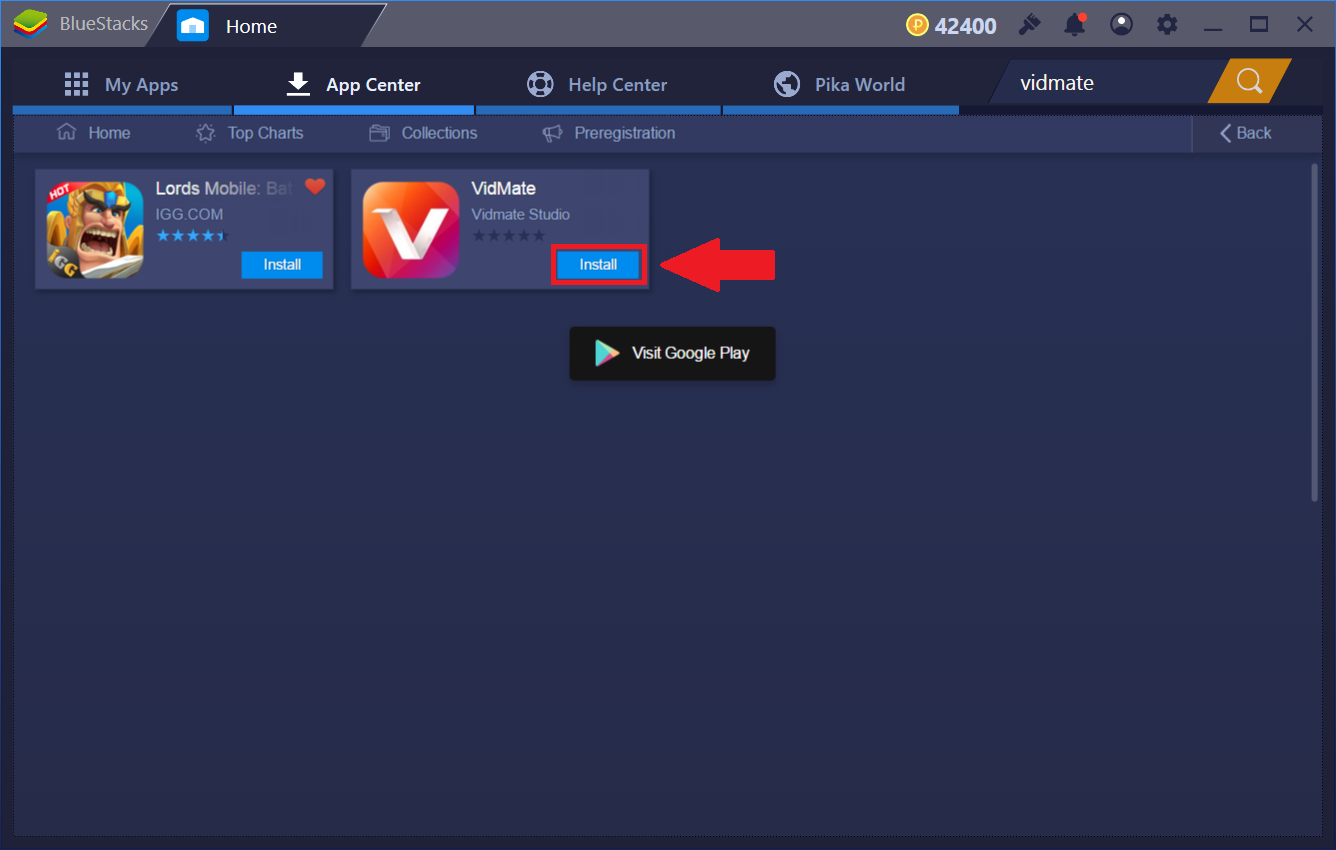 3. It will start installing VidMate. Once the installation is complete, you can start enjoying Vidmate.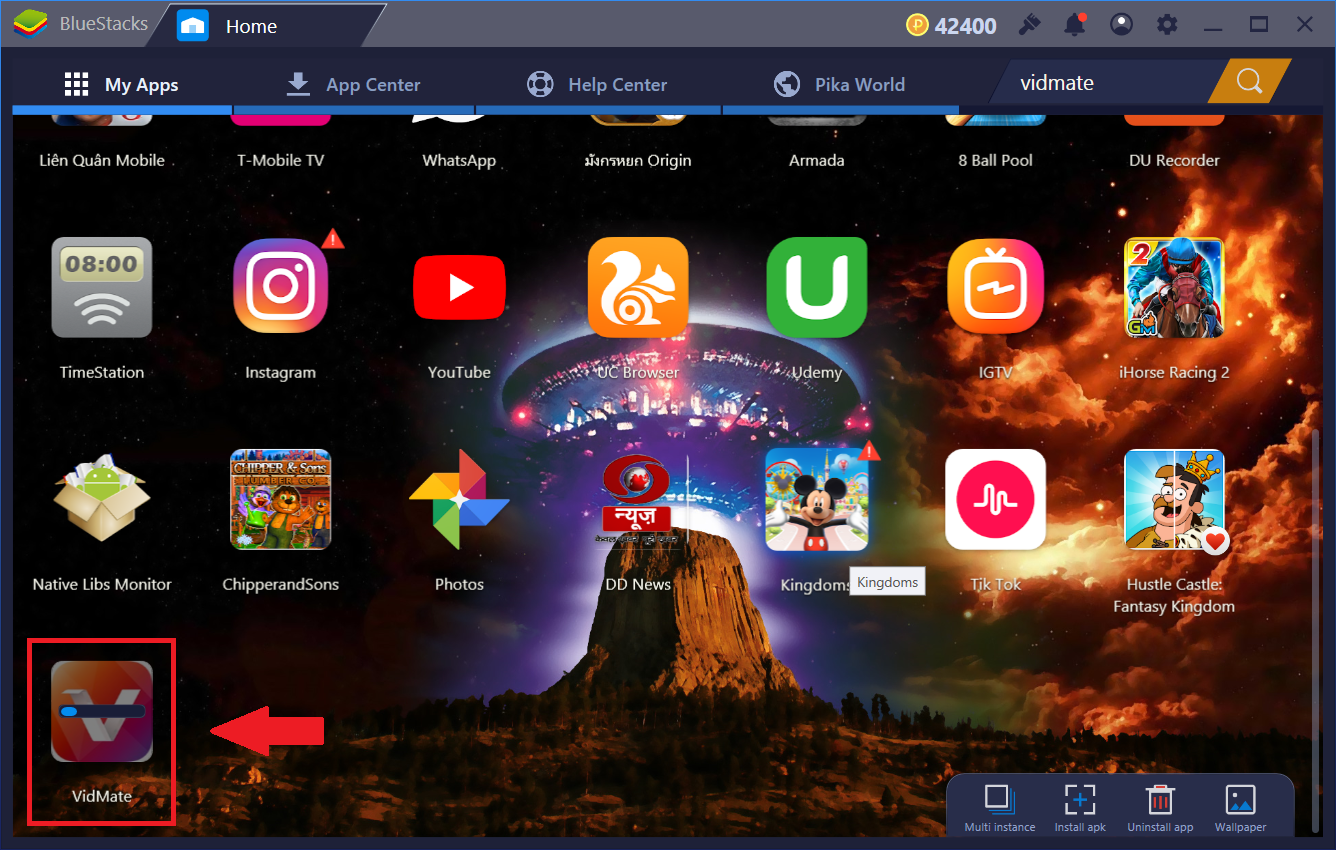 NOTE: Please download the compatible version from this link in order to enjoy Vidmate as it is not compatible with BlueStacks 3N. This version can co-exist with the current BlueStacks 3N version installed on your PC, however, you may run only one of them at a time. Two separate desktop shortcuts will be created and you can use any of them to run BlueStacks of your choice
We genuinely appreciate your choosing BlueStacks. We hope you enjoy using it. If you have any further questions, please contact us at support at bluestacks dot com. Thank you very much.
Last updated on August 3, 2018