Purpose
This article will provide troubleshooting steps to clear Google play store data.
Benefits
You will be able to resolve the error(s) encountered while downloading apps from Google Play. Store.
Audience
All users who are experiencing issues while downloading apps on BlueStacks.
BlueStacks Versions affected
All versions above 4.110.0.1081
Geo's affected
All Geo's
Steps
1. Click on the Gear icon then select 'Help and Support' as shown below.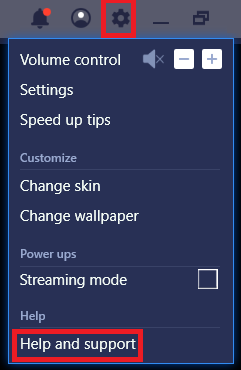 2. Launch Report a Problem tool by clicking on 'Report a problem' button on the top right.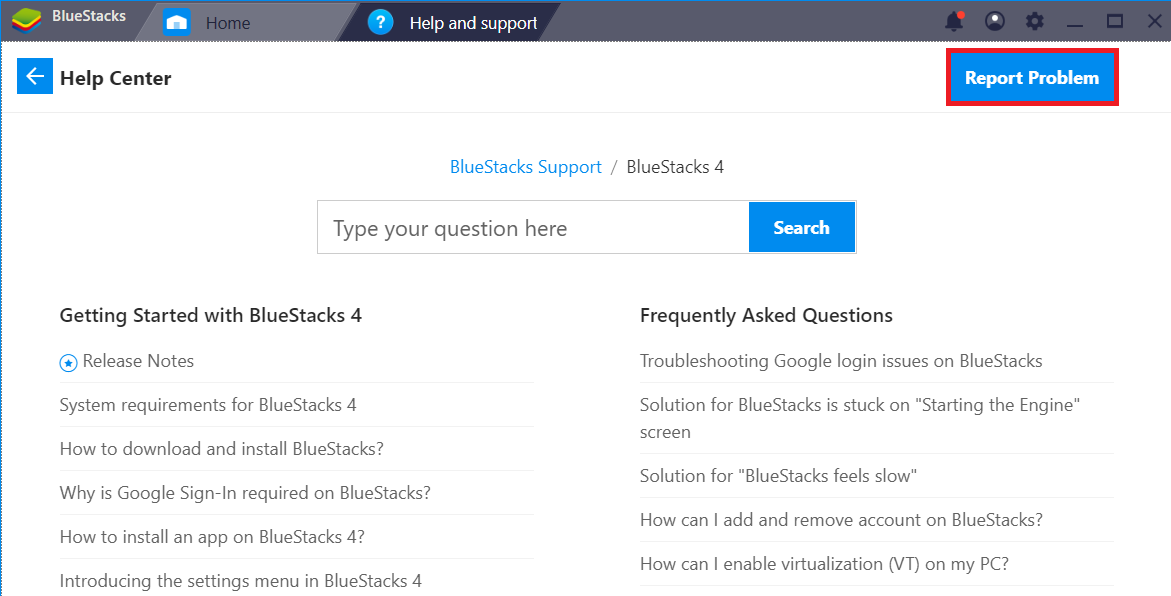 3. Select "App-related Issue" in category and "Unable to download" in the sub-category.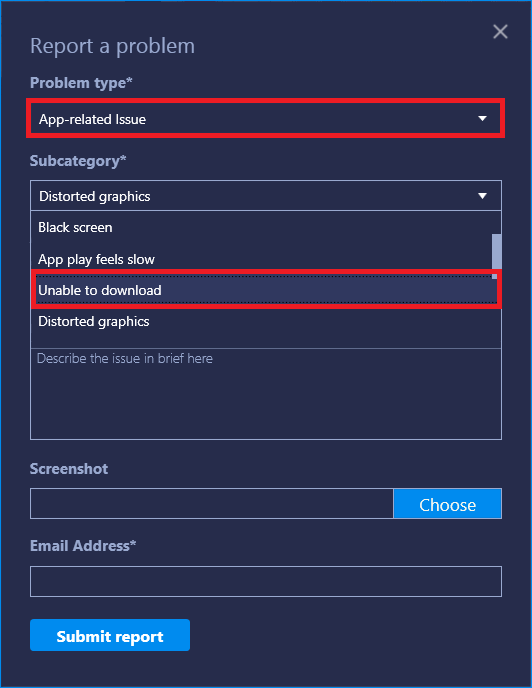 3. Upon selecting the above subcategory, you will be shown a "Troubleshoot RPC error" popup, Click "OK" and you're done.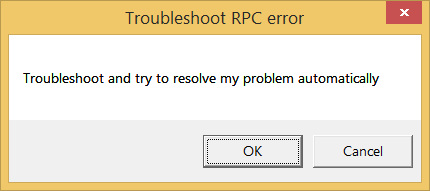 We genuinely appreciate your choosing BlueStacks. We hope you enjoy using it. If you have any further questions, please contact us at support at bluestacks dot com. Thank you very much.
Last updated on July 19th, 2019.