Purpose
This article will acquaint you with the dock, available on the all-new BlueStacks 4.
Benefits
Provides ease of use and clutter-free look on the BlueStacks "Home" screen.
Audience
Users of BlueStacks version 4.140. and above.
BlueStacks Versions affected
BlueStacks version 4.140. and above.
Geo's affected
All geo's where the version is available
What is the Dock?
The Dock is a bar located at the bottom of the BlueStacks "Home" screen. It allows quick access to important features that are essential for using BlueStacks. Moreover, it provides you a clutter-free home screen as compared to the earlier versions of BlueStacks. Take a look at the screenshot below to get acquainted with the new feature.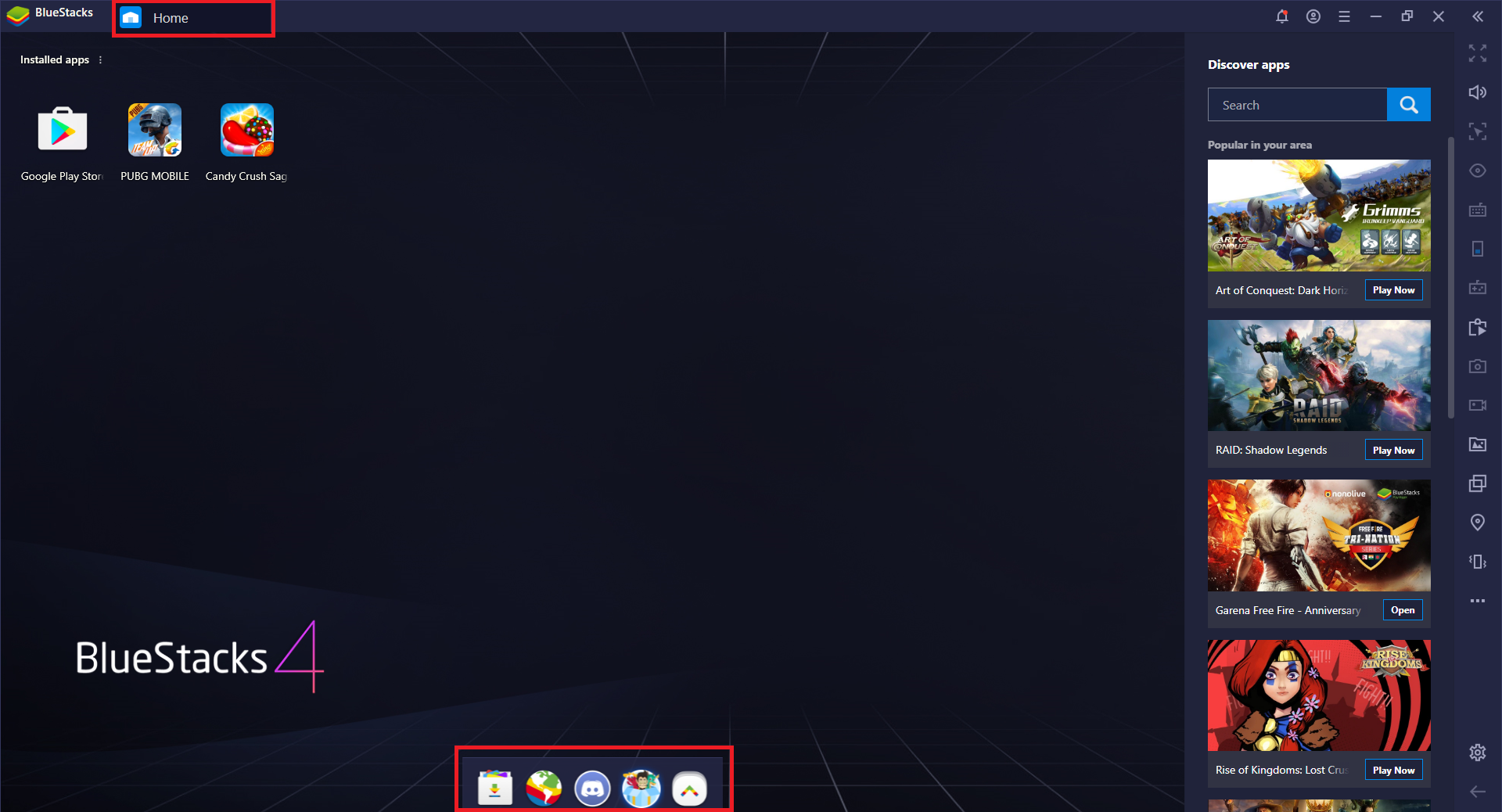 Each tab available in the BlueStacks Dock is further explained below.
1) App Center: You can view all suggested apps here and install them directly by clicking on them.
2) Google Play: Search and install any app of your choice smoothly.
3) Gifts: We have gifts available for users which could be claimed for in-app purchases and also users could do the pre-registration of the upcoming games. This is region-specific.
4) BlueStacks World: Be a part of everything exciting happening on BlueStacks and access it directly from BlueStacks Home Screen. Click on this URL to find more.
5) Instance Manager: Create a new or clone instance of BlueStacks with ease. Click this link to find out more
6) Help Center: Find answers to your queries and raise a request for any unresolved issues.
Note: The features shown on your Dock on the BlueStacks Home screen may vary with the Geo or Country you reside in.
We genuinely appreciate your choosing BlueStacks. We hope you enjoy using it. If you have any further questions, please contact us at support at bluestacks dot com. Thank you very much.

Last updated on October 3rd, 2019.