Purpose
This article will familiarize you with steps to use location provider on BlueStacks.
Benefits
Helps you set and change location.
Audience
Users who wish to change locations based on the application requirement.
BlueStacks versions affected
All versions of BlueStacks.
Geo's affected
All Geo's.
Steps:
Open any application that requires location. You will find the Set Location button on the right edge of the bottom bar, as shown in the image below.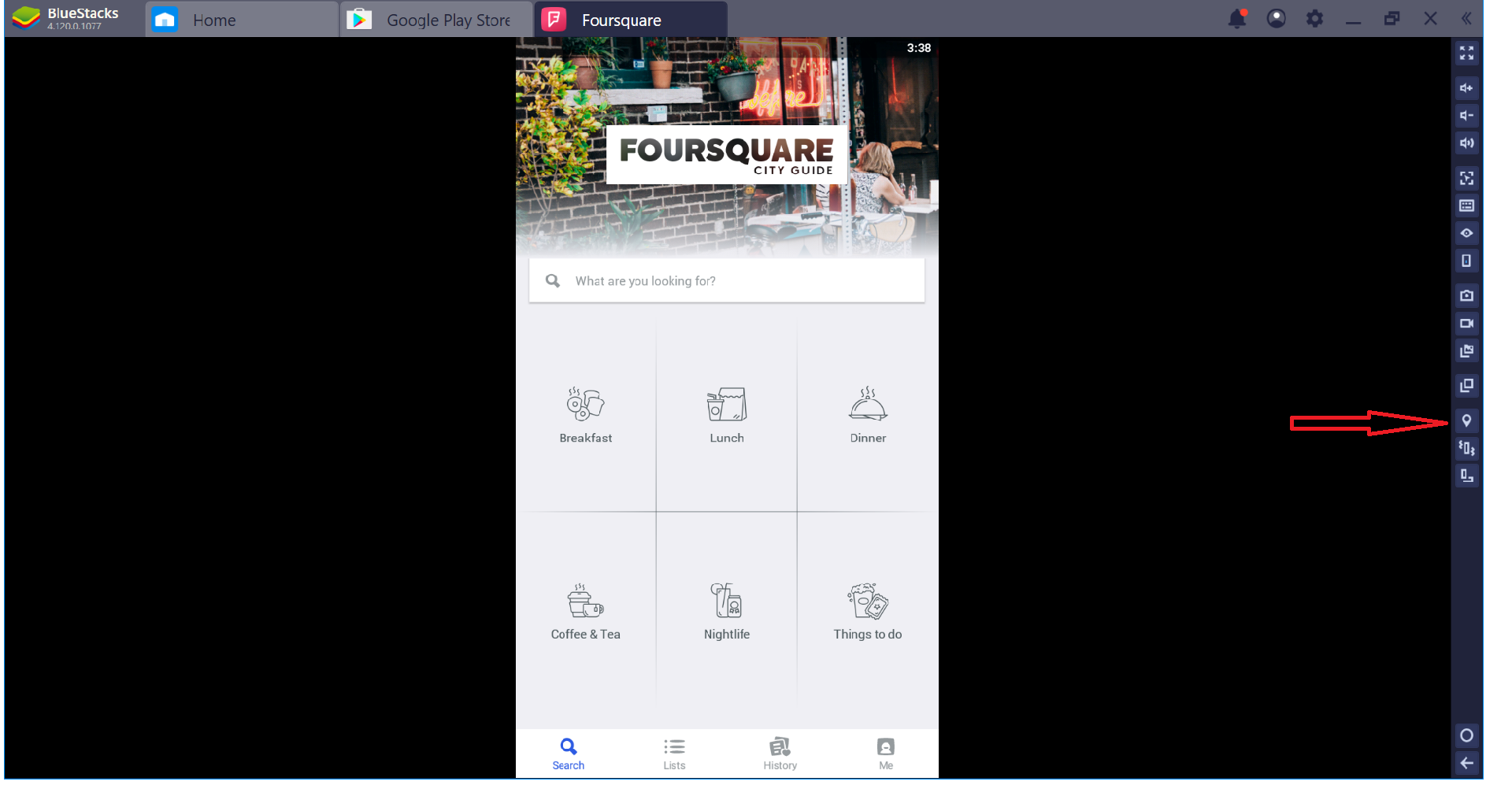 Clicking on Set Location will open the world map. Please ensure the mock location is enabled. You may click on search and type the location you require. The image below shows the current location is New York, United States.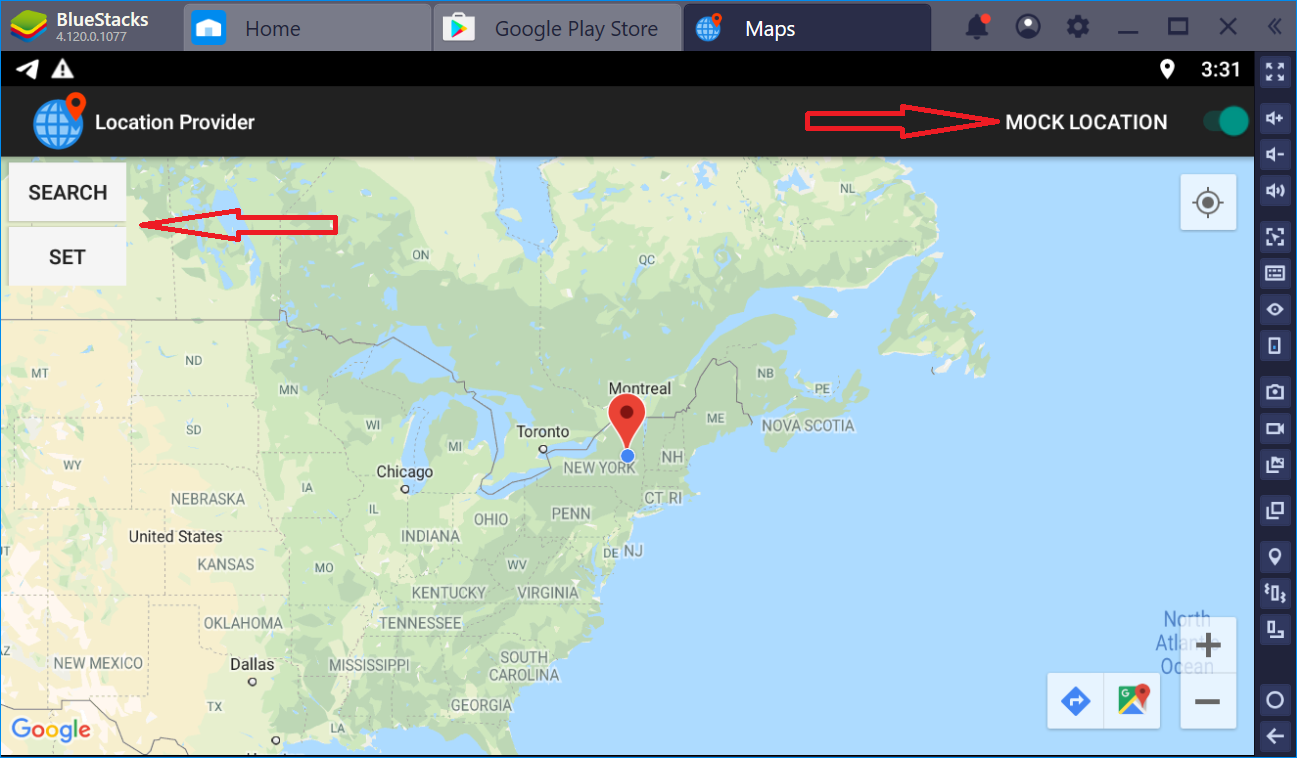 Enter the location you need to change and click on Search.
Please refer to the image.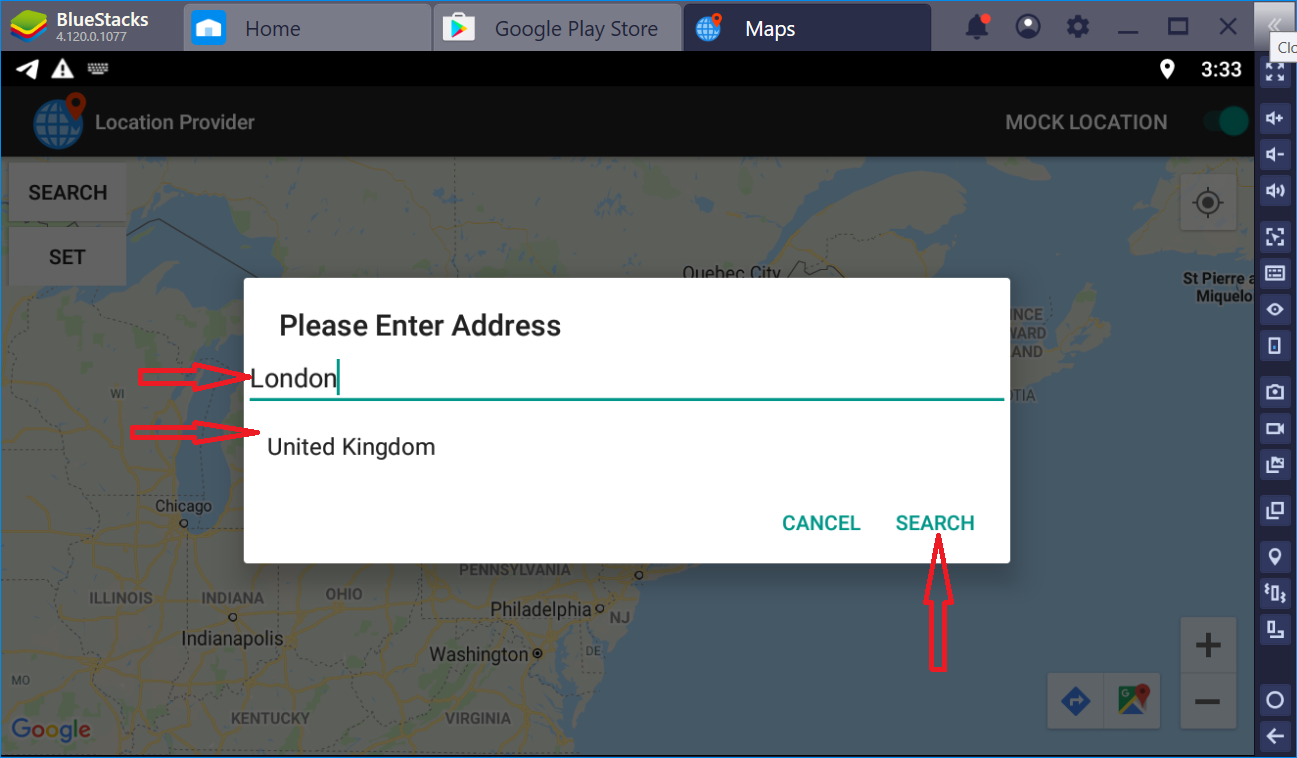 Now, it will change and set your location to the newly entered address, as shown in the image below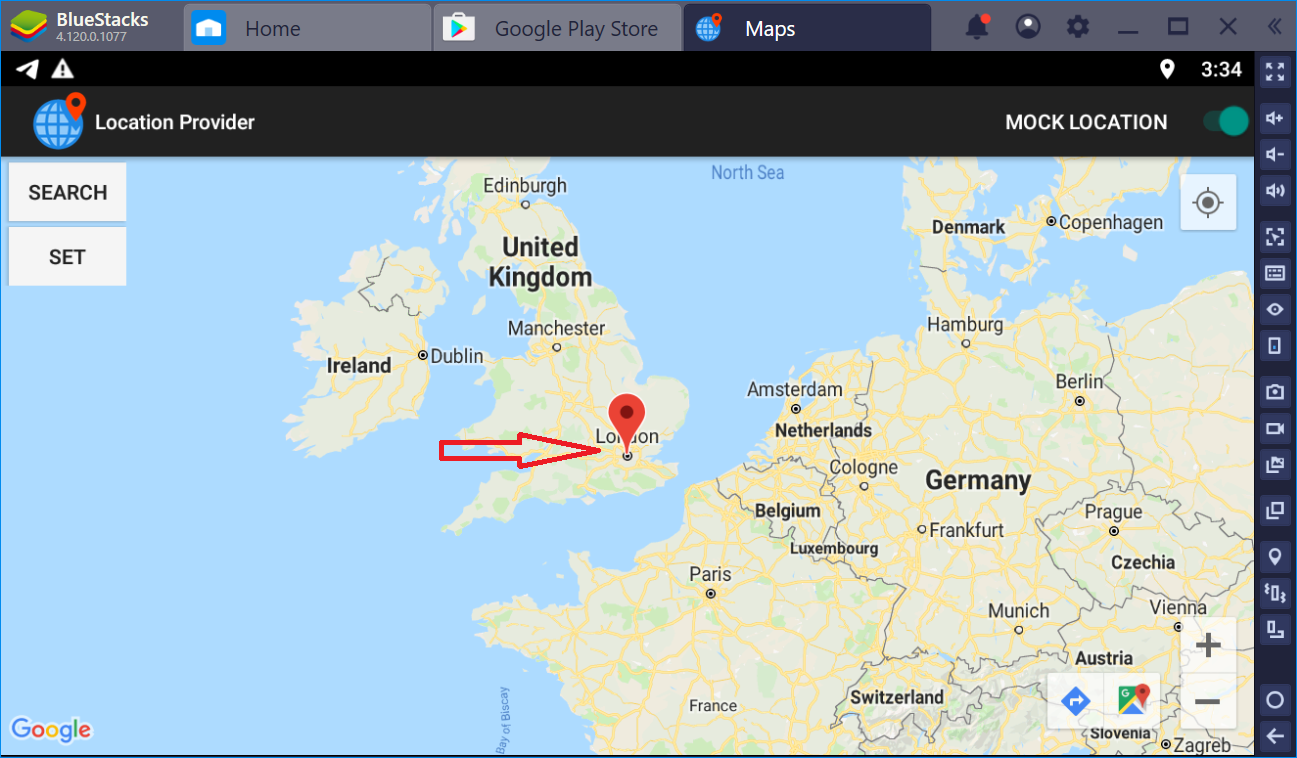 We genuinely appreciate you for choosing BlueStacks. We hope you enjoy using it. If you have any further questions, please contact us at support at bluestacks dot com. Thank you very much.
Last updated on September 30, 2018.