Purpose and benefits
This article will acquaint you with all essential information, such as keyboard controls, you will need to know before playing War Robots.
Audience
Gamers who enjoy playing War Robots on BlueStacks.
BlueStacks versions affected
BlueStacks version 4.170 and above.
Geos affected
All geos
Steps -
1. To view keyboard controls, click on the bulb icon on the bottom right of the sidebar after launching War Robots as shown below.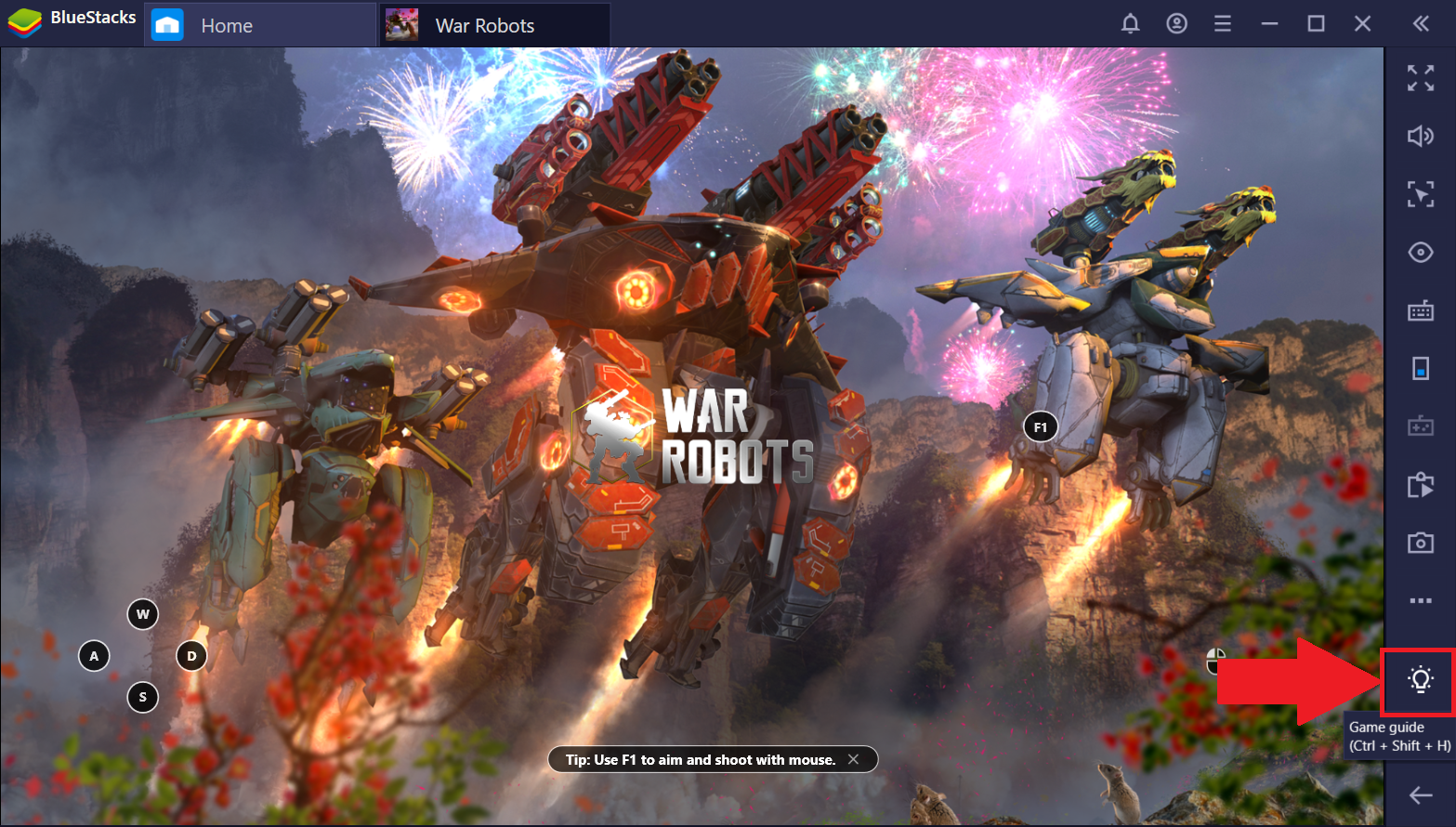 2. Upon opening the game guide, you will then see the key controls which you will need.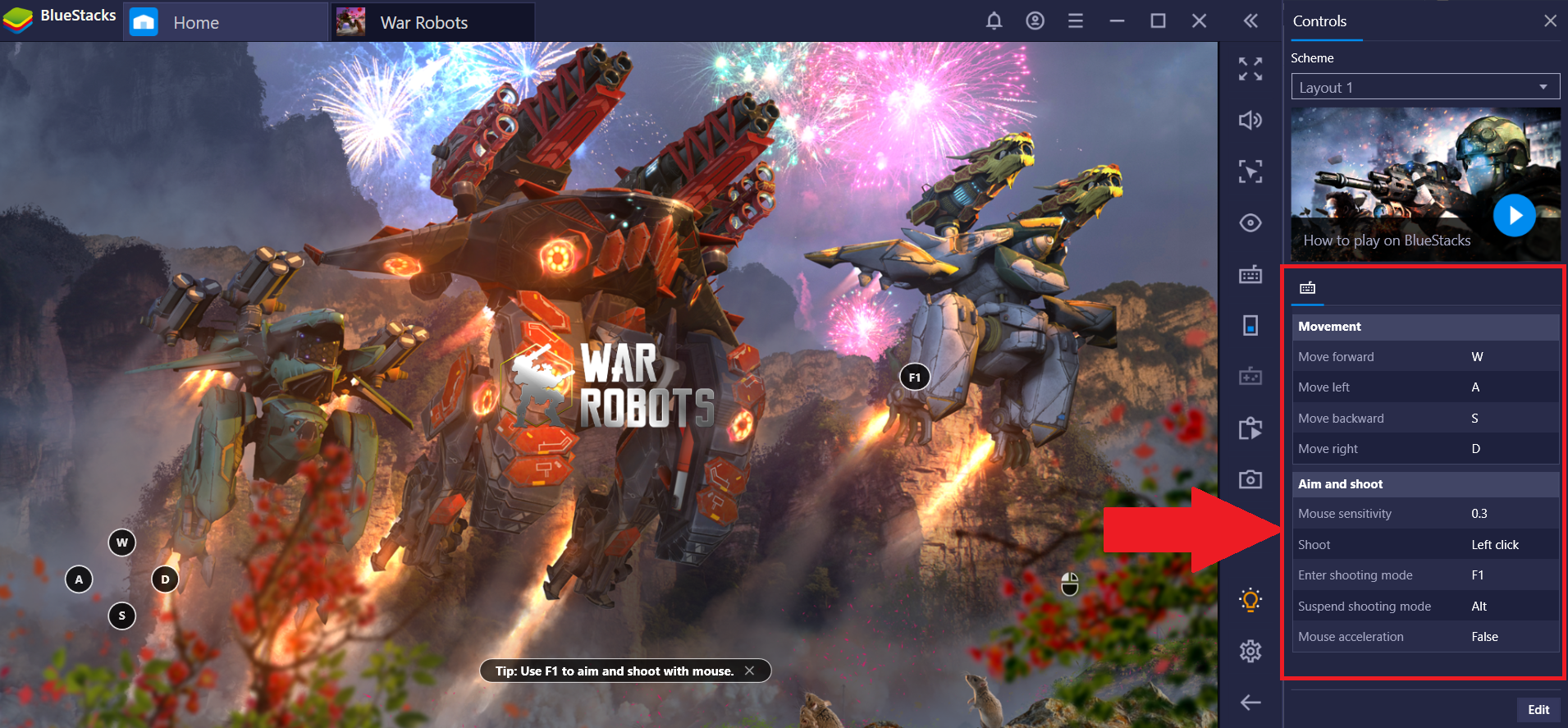 3. These controls are also listed below. If you would like to edit these controls simply click on "Edit" in the bottom right of the game guide window. To learn more about how to edit controls, please click here.
Keyboard controls
| | |
| --- | --- |
| Keys | Assigned Function |
| W, S, A, D | Move Forward, Back, Left and Right |
| F1 | Toggle Battle Royale Mode (Allows mouse to aim like PC FPS) |
| Weapon 1 | 1 |
| Weapon 2 | 2 |
Thank you for choosing BlueStacks! We hope you enjoy using it. If you have any further questions, please contact us at support@bluestacks.com. Happy Gaming!
Last updated on February 4, 2020.