Purpose
This article will acquaint you with the best way to play Brawl Stars on BlueStacks.
Benefits
You will be able to play Brawl Stars on BlueStacks.
Audience
Gamers who enjoy playing Brawl Stars on BlueStacks.
BlueStacks Versions affected
All
Geo's affected
All
Steps
1) We have an optimized version of BlueStacks for Brawl Stars which fixes the various crash and lag related issues. You can download it (version 4.32.80.x or later) from the link mentioned below. 
Download BlueStacks optimized for Brawl Stars
2) Note: If you have upgraded from a previous version of BlueStacks and the game is still not playable, may we request you to perform the following steps for a fresh install:-
Uninstall your current version of BlueStacks
Install the optimized version downloaded from the link above
Brawl stars should be playable now.
3) For smoother gameplay, it is recommended that you set CPU cores to 4 and allocate at least 2048 MB RAM.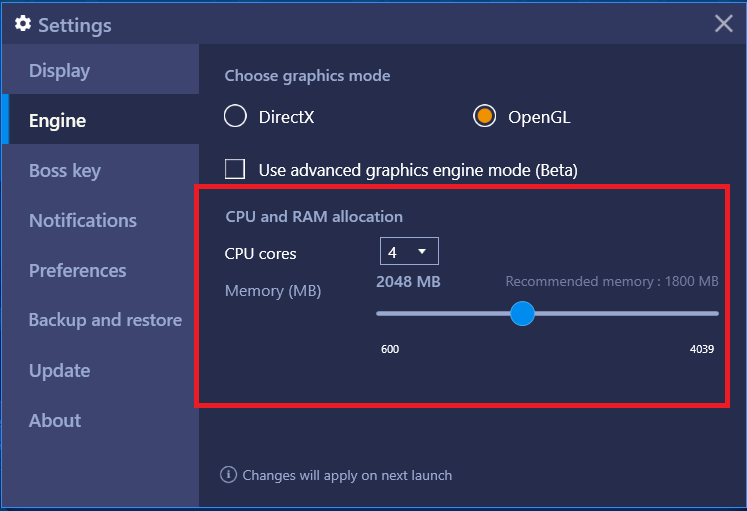 4) Check out our How to play video to play like a pro on your PC using your keyboard and mouse!
5) Gamepad support - You can also play using an X-Box/ or similar compatible gamepad using the LStick to move, RStick for combat, X for Super Attack
6) If the device profiles on which the app is supported or works smoothly and the current profile of BlueStacks is not one of them, you will get a Game Requirement Message on launching the app as shown below.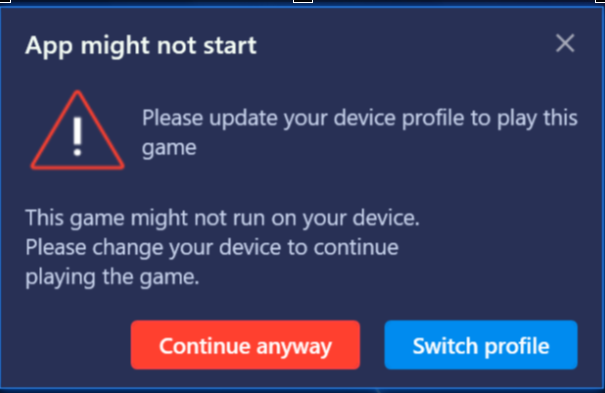 Clicking on the switch profile button will change the profile and a toast stating "successfully updated device profile" will be visible on successful profile switch.
We genuinely appreciate your choosing BlueStacks. We hope you enjoy using it. If you have any further questions, please contact us at support at bluestacks dot com. Thank you very much.
Last updated on December 14th, 2018.