Purpose
This article will guide you on how to force BlueStacks to run on your computer graphics card dedicatedly.
Benefits
You may use dedicated computer graphics for a better gaming experience.
Audience
All users.
BlueStacks Versions affected
Version: 4.40.0.1109 and above
Geo's affected
All geo's
Steps:
Click on the gear icon on the top bar as shown below.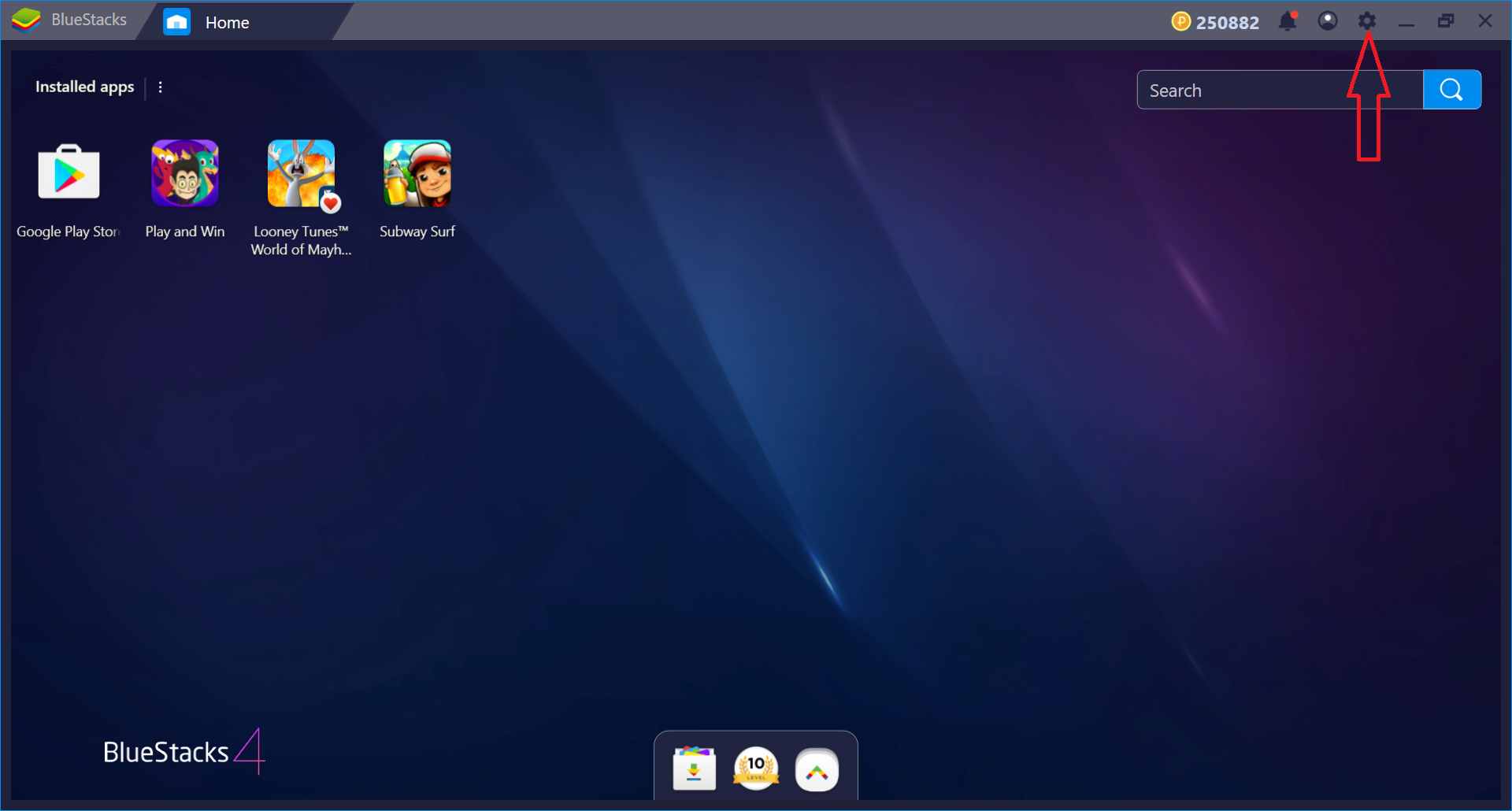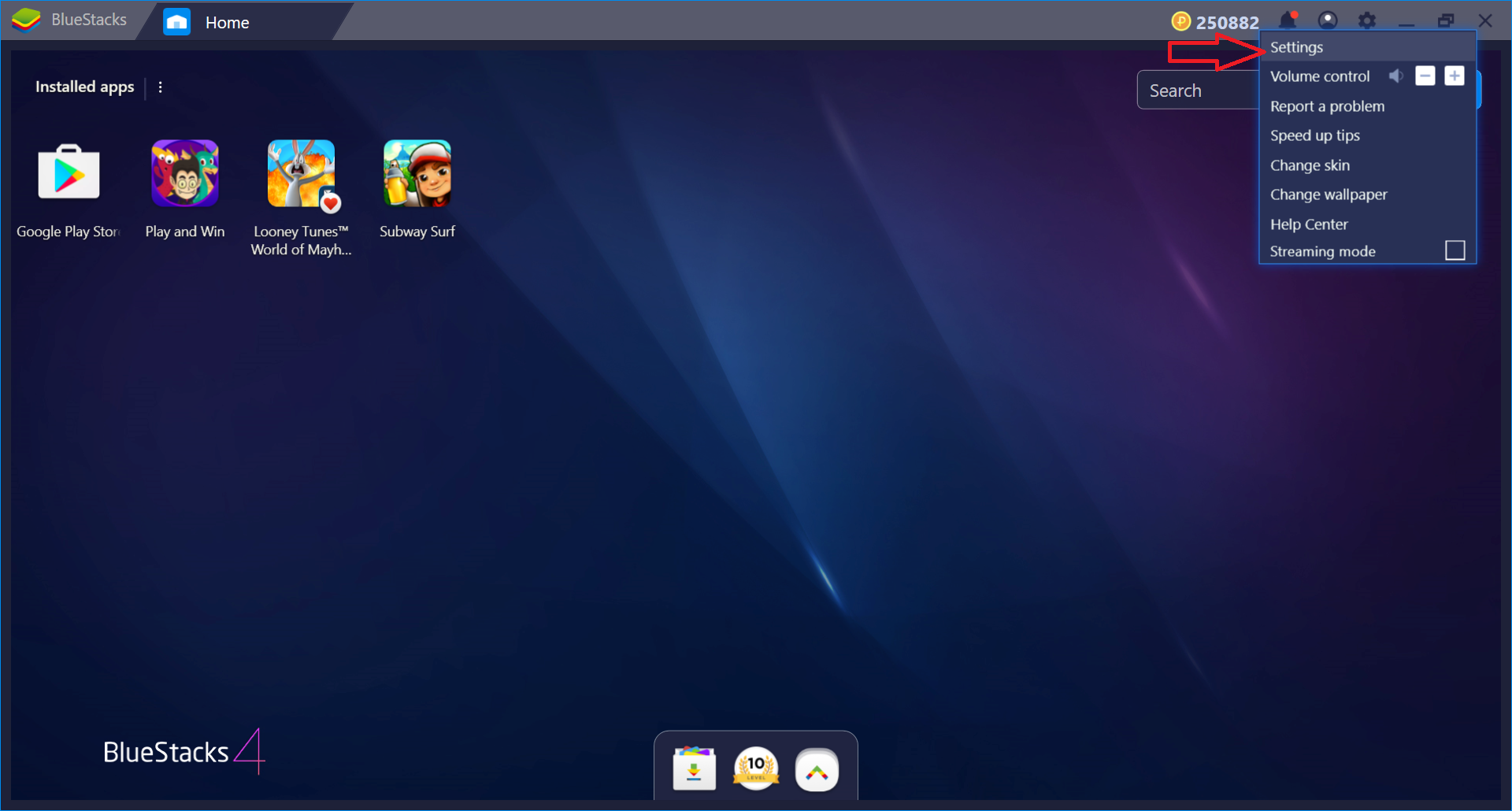 Click on 'Engine'. On this page, you will see "Use dedicated computer graphics" checkbox.
BlueStacks app player will prioritize and use the dedicated graphics card of your machine. The checkbox is ticked by default.
Note: Using Dedicated Computer Graphics will provide better performance in applications.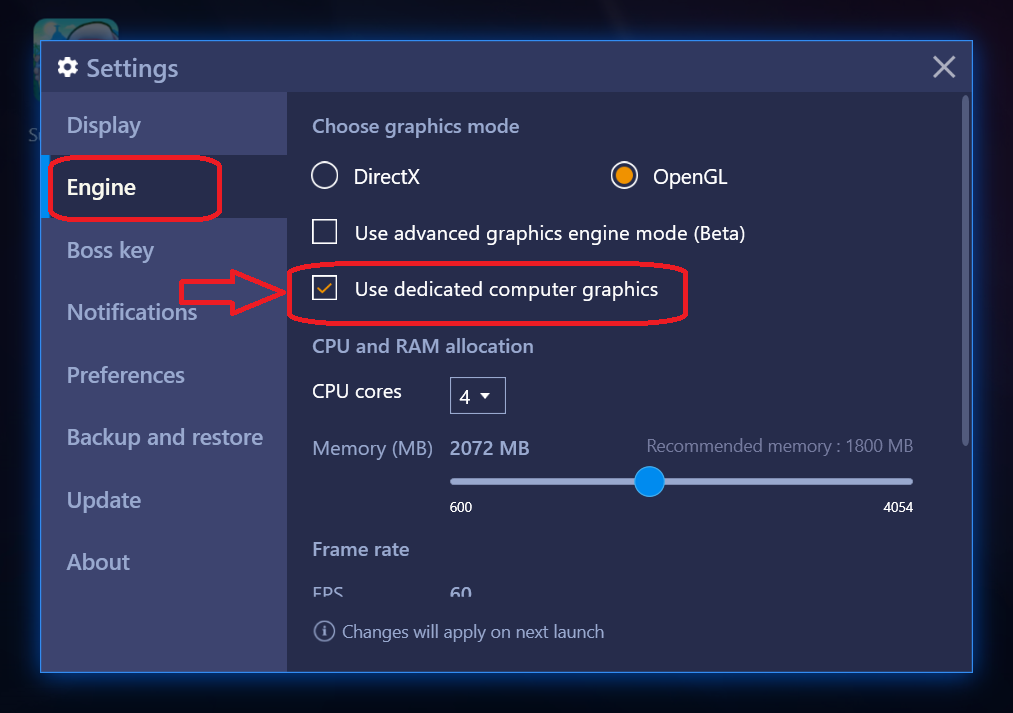 You may uncheck the dedicated computer graphics option to not force the usage of your graphics card. This will, in turn, let Windows prioritize.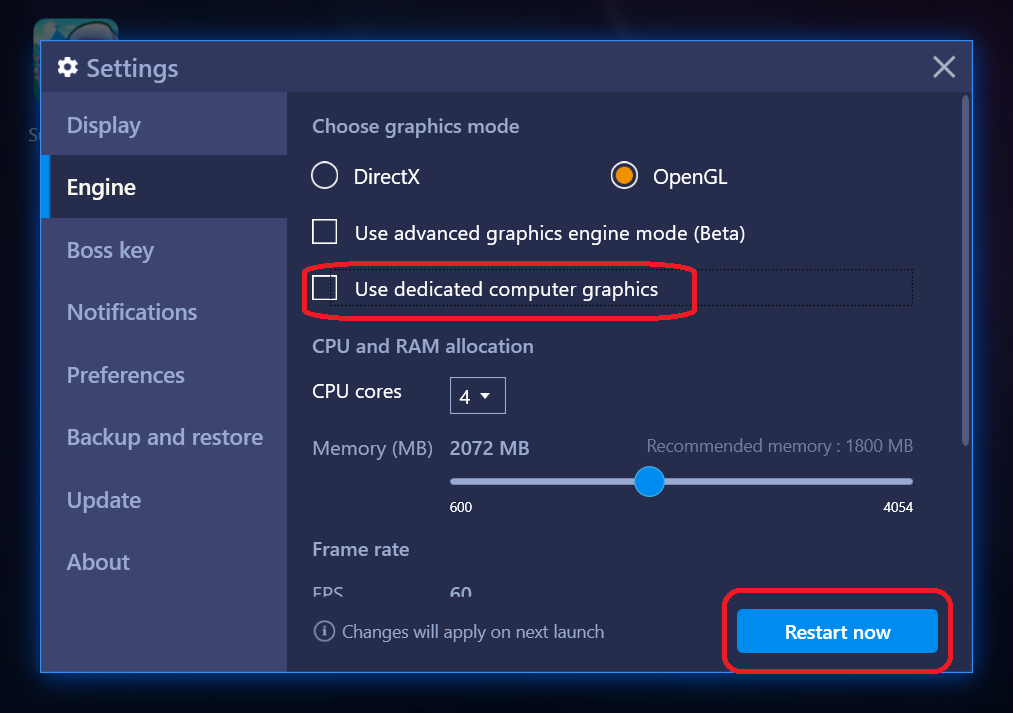 Please note: Switching between dedicated & integrated cards will work only on machines having dual graphics cards.
In cases of machines with only a single graphics card, selecting this option will not have any effect on BlueStacks.
You may also refer to the article on how to switch graphics card in BlueStacks. Switching to a dedicated graphics card
We genuinely appreciate your choosing BlueStacks. We hope you enjoy using it. If you have any further questions, please contact us at support at bluestacks dot com. Thank you very much.
Last updated on January 07, 2019.