Release notes for version 4.90.0.2809

Release date: June 18th, 2019

**Highlights**
1. Copy and paste shortcuts (Command +C & Command +V) are now supported in Mac version.
2. Users can now update the key mapping within the game.
Key mapping can only be edited for only those games which already have default keymapping associated with them.
New actions, taps can't be added as of now, only the existing keys can be replaced with new keys.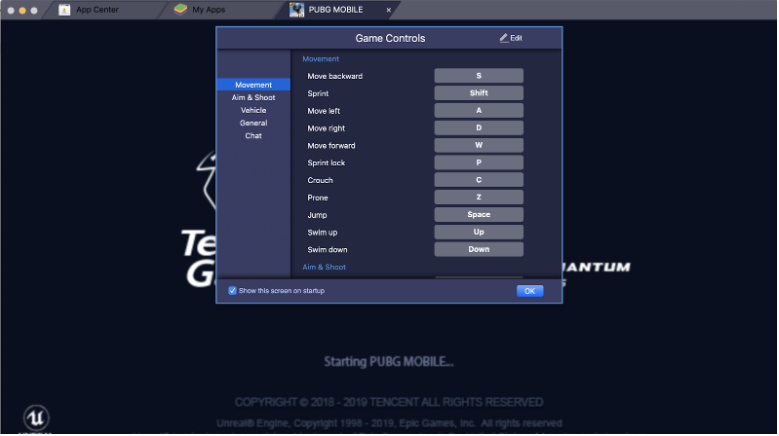 3. Epic 7 app will now work in Mac version of BlueStacks without any crash.
    Package: com.stove.epic7.google

4. Girls' Frontline (com.sunborn.girlsfrontline.en) app will work smoothly without any crash in the new Mac version of BlueStacks.
    Package: com.sunborn.girlsfrontline.en
5. Crash for Dynasty Warriors (com.nexon.dynastywarriors) has been fixed and this app will now work without any issues.
   Package: com.nexon.dynastywarriors
6. You may now navigate to Preferences and enable android debugging bridge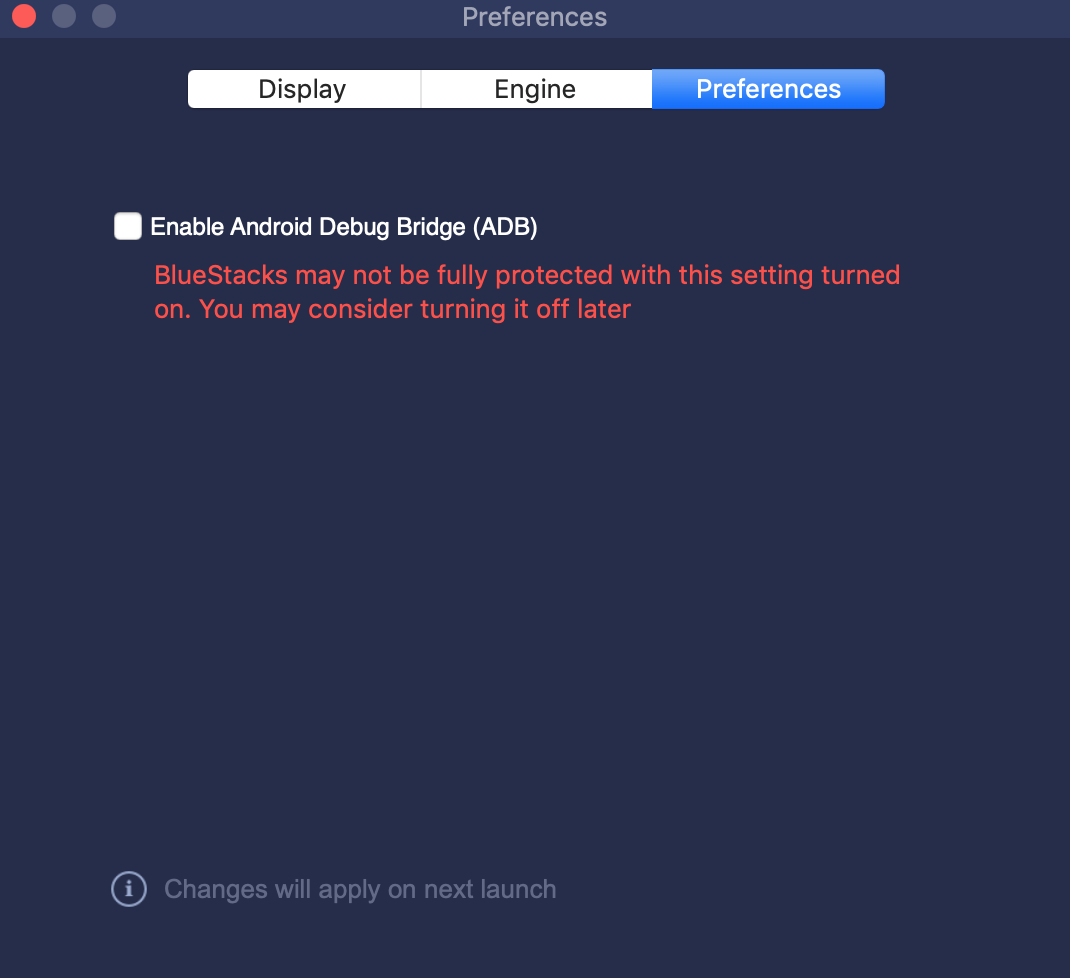 7. Security bulletin 2019-001 DNS rebinding vulnerability.
BlueStacks' inter-process communication (IPC)  mechanism exposes security vulnerabilities that are exploitable via malicious web pages. An attacker can use DNS Rebinding to gain access to the BlueStacks App Player IPC mechanism via a malicious web page. From there, various exposed IPC functions can be abused.
You should remediate this vulnerability by downloading the BlueStacks 4.90 release from http://www.bluestacks.com/download.html and installing it using the usual update path.
<<<<<<<<<<<<<<<<<<<<<<<<<   >>>>>>>>>>>>>>>>>>>>>>>>>>
Release notes for version 4.70.5.2403

Release date: May 28th, 2019

**Highlights**
Your PubG application account will no longer get temporarily block.




Upgrade is now supported only from the previous live build (Upgrade supported Ver: 4.70.0.2803)  
<<<<<<<<<<<<<<<<<<<<<<<<<   >>>>>>>>>>>>>>>>>>>>>>>>>>
Release notes for version 4.70.0.2803
Release date: May 09th, 2019
**Highlights**
Listen to crystal clear audio and join voice chats uninterrupted while playing a game.

You may now play several games, like, PUBG M, CSR Racing 2, Battlejack: Blackjack RPG, NITRO NATION™ 6 that rely on advanced graphics support on BlueStacks for MacOS.  

Brawl Stars is also working smoothly when you use the Advanced Graphics Mode.

WeChat users can now

shake

their BlueStacks device.

Temple Run players can now

tilt

while playing the game using the mapped Z and X keys

You can control the audio volume using the volume control now available in the menu bar.

BlueStacks for MacOS now employs a 64-bit Android. In general, apps and games are expected to run faster and be more responsive.

You will be able to identify apps/games that are already installed in MyApps by means of a white border surrounding the app/game's icon.

You will notice that the guidance popup for keyboard controls has a new look.

You may now choose the wallpaper and it will be displayed consistently

Changing the orientation from portrait to landscape and vice versa will no longer cause a black screen to be shown

Translations for keyboard control guidance and for the overall product are now available.

Other  bug fixes and performance enhancements
<<<<<<<<<<<<<<<<<<<<<<<<<   >>>>>>>>>>>>>>>>>>>>>>>>>>
Release notes for version 4.50.5.2004
Release date: February 20, 2019
**Highlights**
Game guidance screen should be visible only on app launch & not on tab switch.
Fixed an issue where on pressing space bar, the cursor use to jump two spaces ahead
A confirmation message will now be available while closing the app player
Rest all fixes are the same as 4.0.0.10
*

Note
: Supported platform remains same 
Sierra, High Sierra and Mojave OS.
<<<<<<<<<<<<<<<<<<<<<<<<<   >>>>>>>>>>>>>>>>>>>>>>>>>>
Release notes for version 4.0.0.10
Release date: January 2, 2019
**Highlights**
It is now equipped with Android N!

 It uses updated key-mapping which should result in more fluid and precise game controls for DPAD, FPS and MOBA (ie. Mobile Legends).

Fixed camera issue. The camera should activate now.

Added System preferences so users can customize RAM, CPU, and Resolution.
**Additional Improvements**
Enhanced report problem tool with a list of categories and sub-categories.

Home app with latest Torque launcher (based on Oreo) is now bundled in this build.

Support upgraded from previous KitKat version (2.0.0.14). Users will get a message when they try to upgrade from the old build (ver < 2.0.1.14).

Key mappings are now pre-bundled in this build.

Miscellaneous behind-the-scene fixes that will help you play your games more smoothly!
*Note:  Supported platform remains same Sierra, High Sierra and Mojave OS.