Purpose
To acquaint you with the new feature of Operations Synchronization in BlueStacks 4.
Benefits
This feature will let you synchronize all the operations like gameplay, typing, earning game rewards etc. in the instances you have opened and chosen to sync.
BlueStacks versions affected
BlueStacks version: 4.130.0.1049 or above.
Audience
All the users of BlueStacks 4.
Geo's affected
All Geos
Steps
1. Open BlueStacks and launch any app on it.
2. Upon launching the app, the Synchroniser option will be activated on the side panel and can be clicked from the icon available as shown in the screenshot below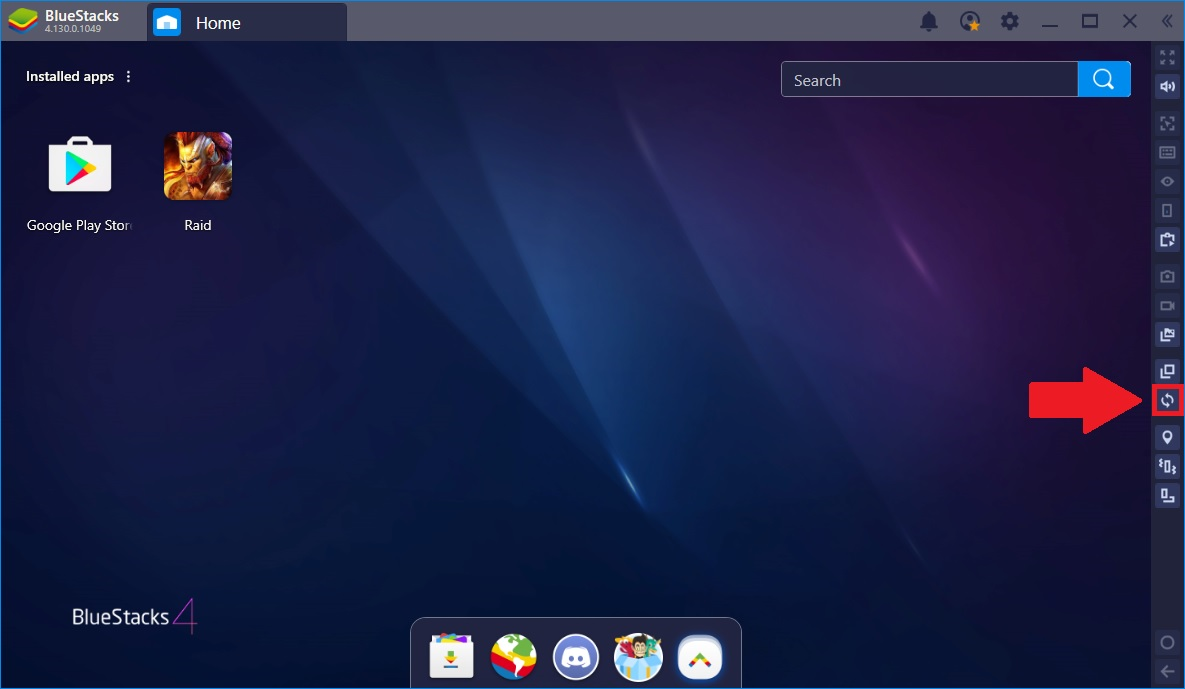 3. BlueStacks will quickly detect for the Multi-instance in which the operation can be synced. If there is no instance running, it will ask you to launch "Instance Manager". Click on the "Launch Instance manager" button as shown in the screenshot below.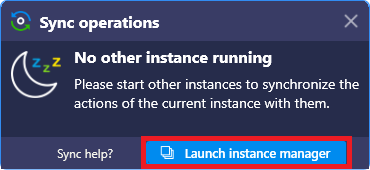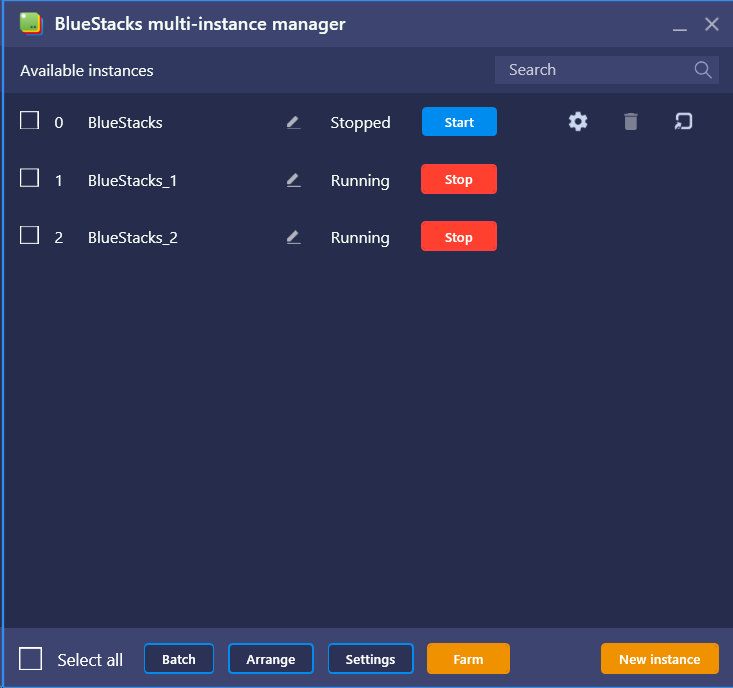 5. Two or more instances start running side by side, you can start using Operation sync feature.
In order to do this, launch an android app on BlueStacks default Instance and then click on the Synchroniser icon.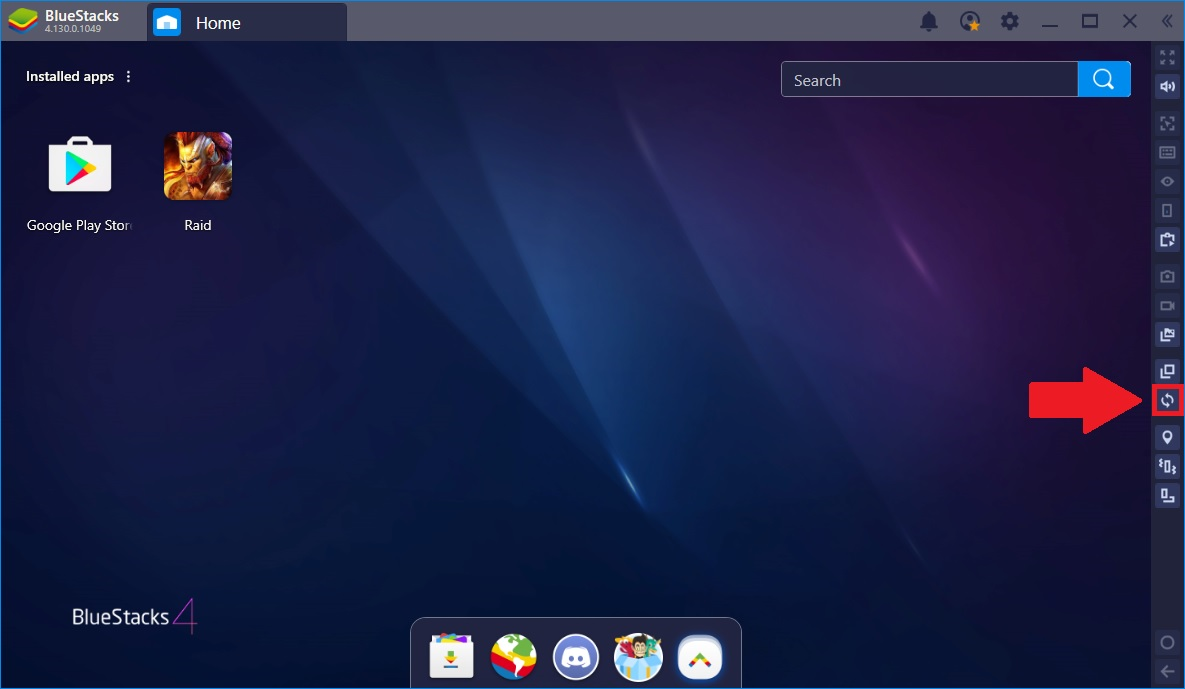 6. Now you can select any created Instance and click on "Selected Sync" button. Here, we have selected only BlueStacks1 instance.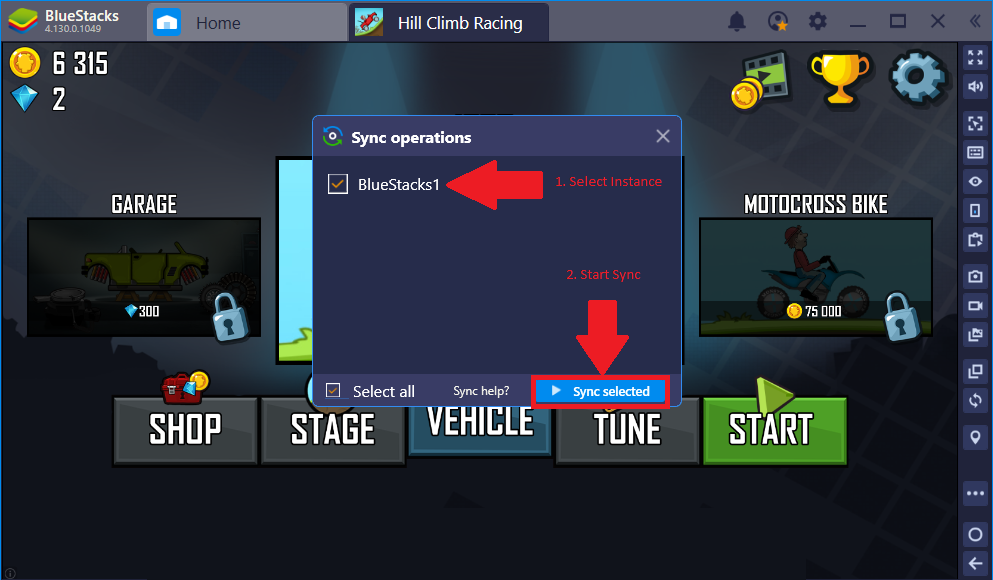 Now, all the operations in default instance will be synchronized with BlueStacks 1 instance and you will be able to see them side by side as shown in the video.
BlueStacks Operation synchronization Video
Stopping the synchronization
Operation Synchronization can be stopped by simply clicking "Stop Syncing" button.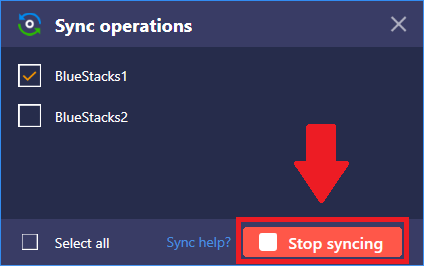 We genuinely appreciate your association with BlueStacks. We hope you enjoy using it. If you have any further questions, please contact us at support at bluestacks dot com. Thank you very much.
Last updated on August 21, 2019