Purpose
This article will acquaint you with a workaround to play AFK Arena game on higher FPS.
Benefits
You will be able to play AFK Arena seamlessly on BlueStacks.
Audience
All users who are experiencing low FPS during gameplay of AFK Arena.
BlueStacks Versions affected
All versions below 4.60.20.1002
Geo's affected
All Geo's
Resolution
In order to resolve this issue, you need to increase the RAM over 2048 MB and reinstall the app.
Steps
1. Allocate RAM over 2048 MB:
Navigate to BlueStacks settings by clicking the gear icon >> Settings. Refer to the image below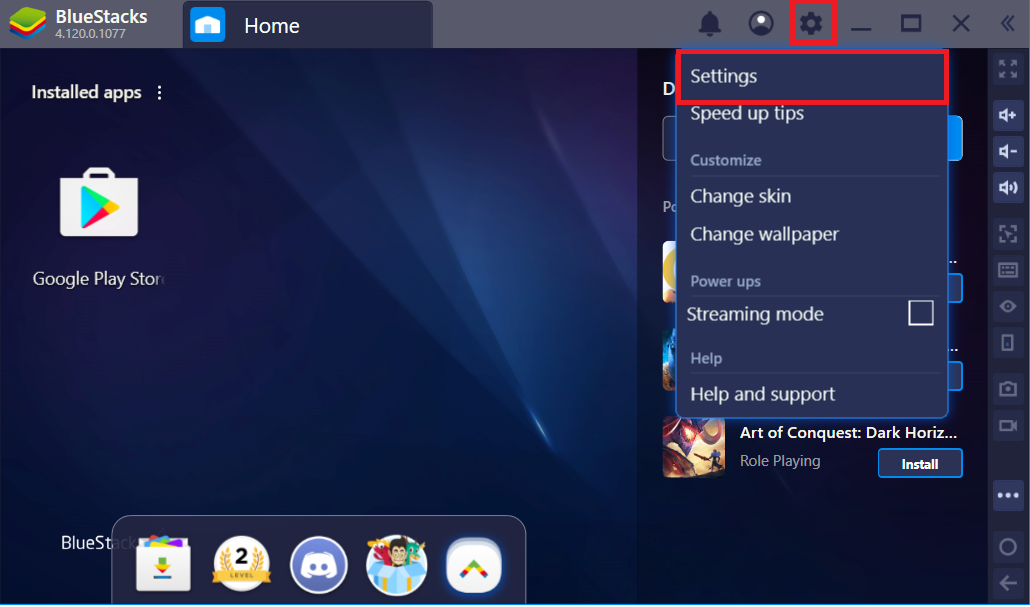 Click on Engine tab, adjust the RAM slider to set the RAM over 2048 MB up to 4096 MB as shown in the screenshot below and click on the Restart button.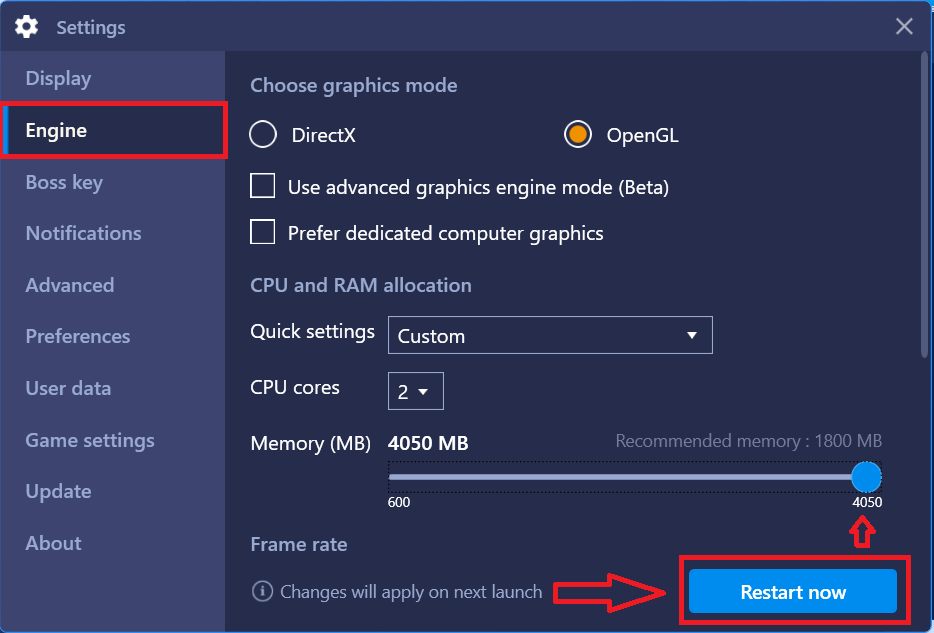 After performing the above steps you will be able to attain over 60 FPS with better and smoother gameplay.
We genuinely appreciate your choosing BlueStacks. We hope you enjoy using it. If you have any further questions, please contact us at support at bluestacks dot com. Thank you very much.
Last Updated Oct 03, 2019