Purpose
This article guides on how you can import and export keyboard controls of various games.
Benefits
You will now be able to share customized keyboard controls with your friends and other gamers.
Audience
All users who wish to use keyboard control shared by your friends and other gamers.
BlueStacks versions affected
BlueStacks version 4.80.0.1060 and above.
Geo's affected
All Geo's
Exporting the keyboard controls
1. Launch the game of which you want to export the keyboard controls. Here, we have launched "Shadow Fight 3".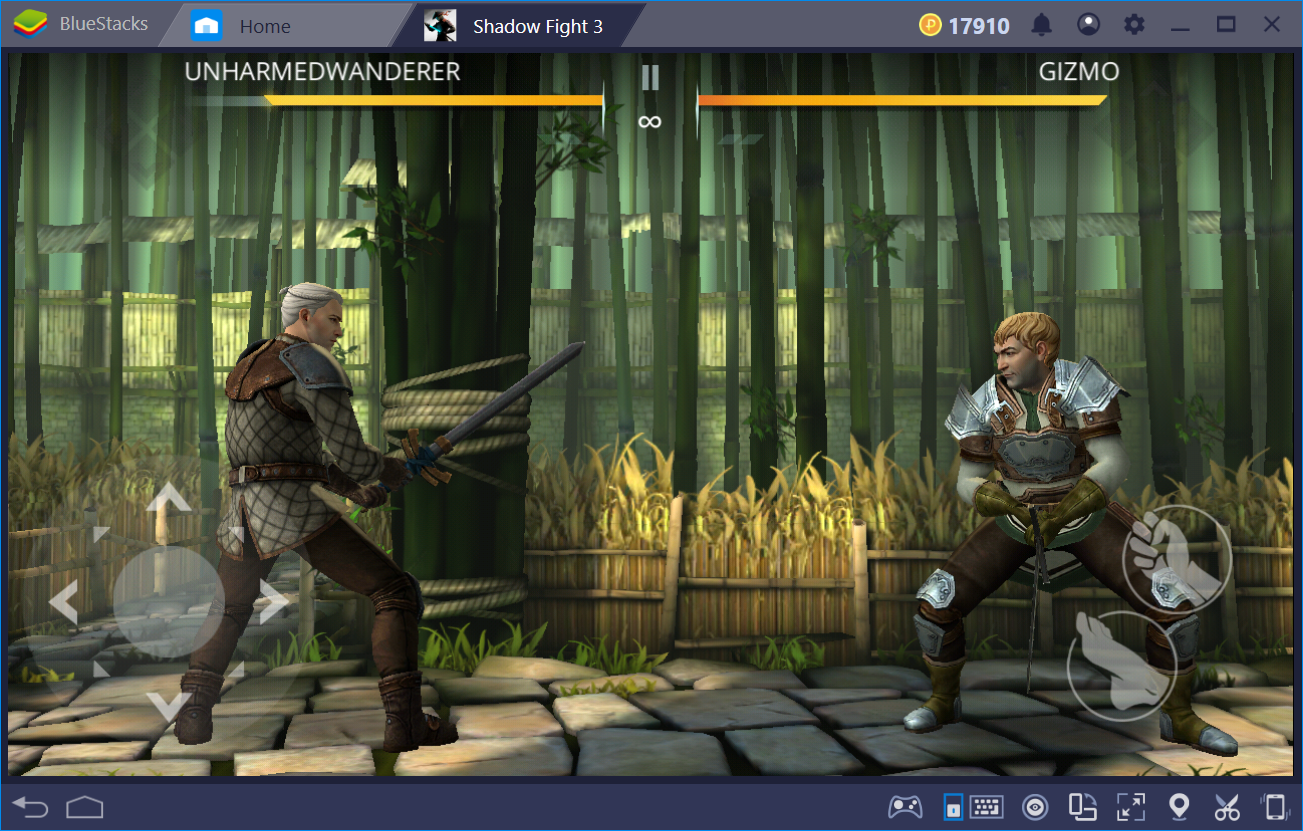 2. Right-click on the Keyboard Controls UI icon on the lower bar as shown in the screenshot below.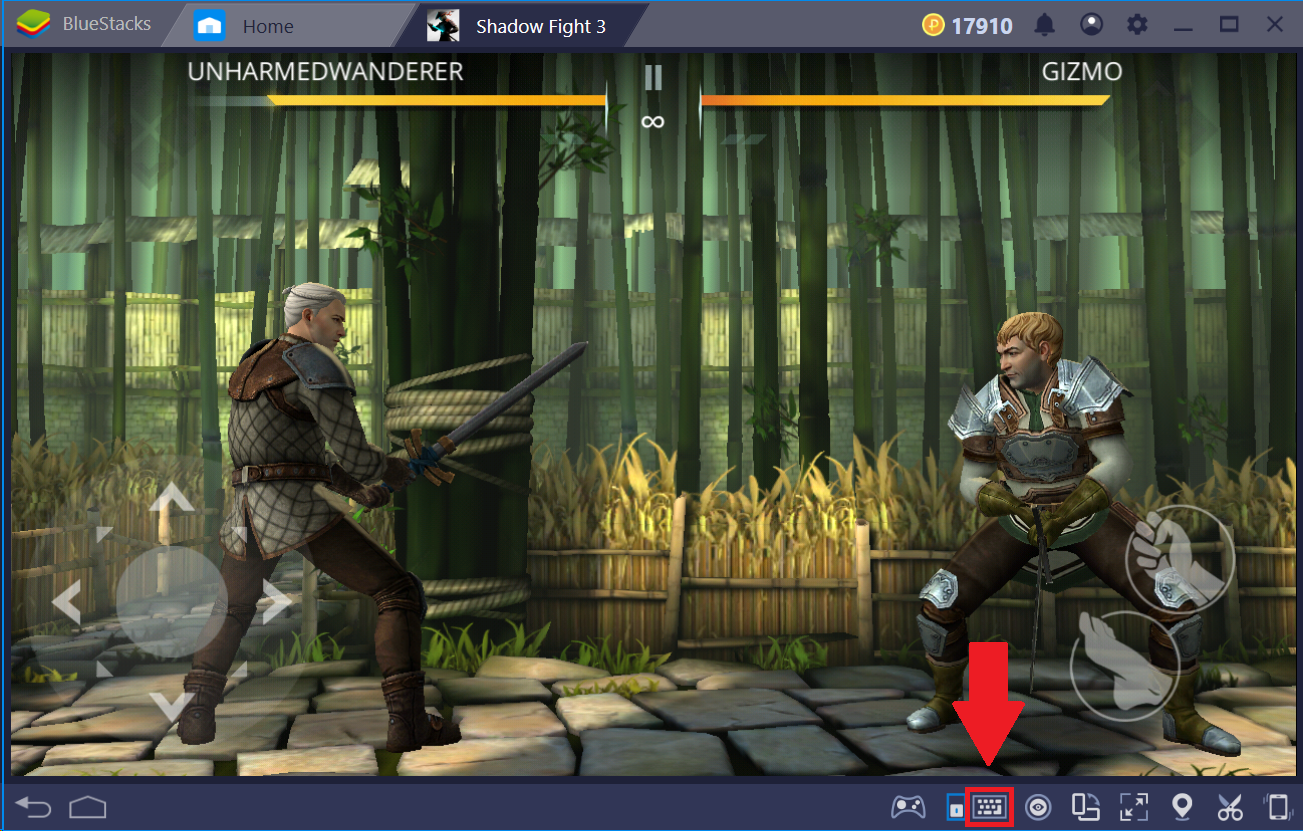 3. Upon clicking the Keyboard control UI icon, you will see Advanced Keyboard Controls. Now click on More >> Export as shown in the screenshot below.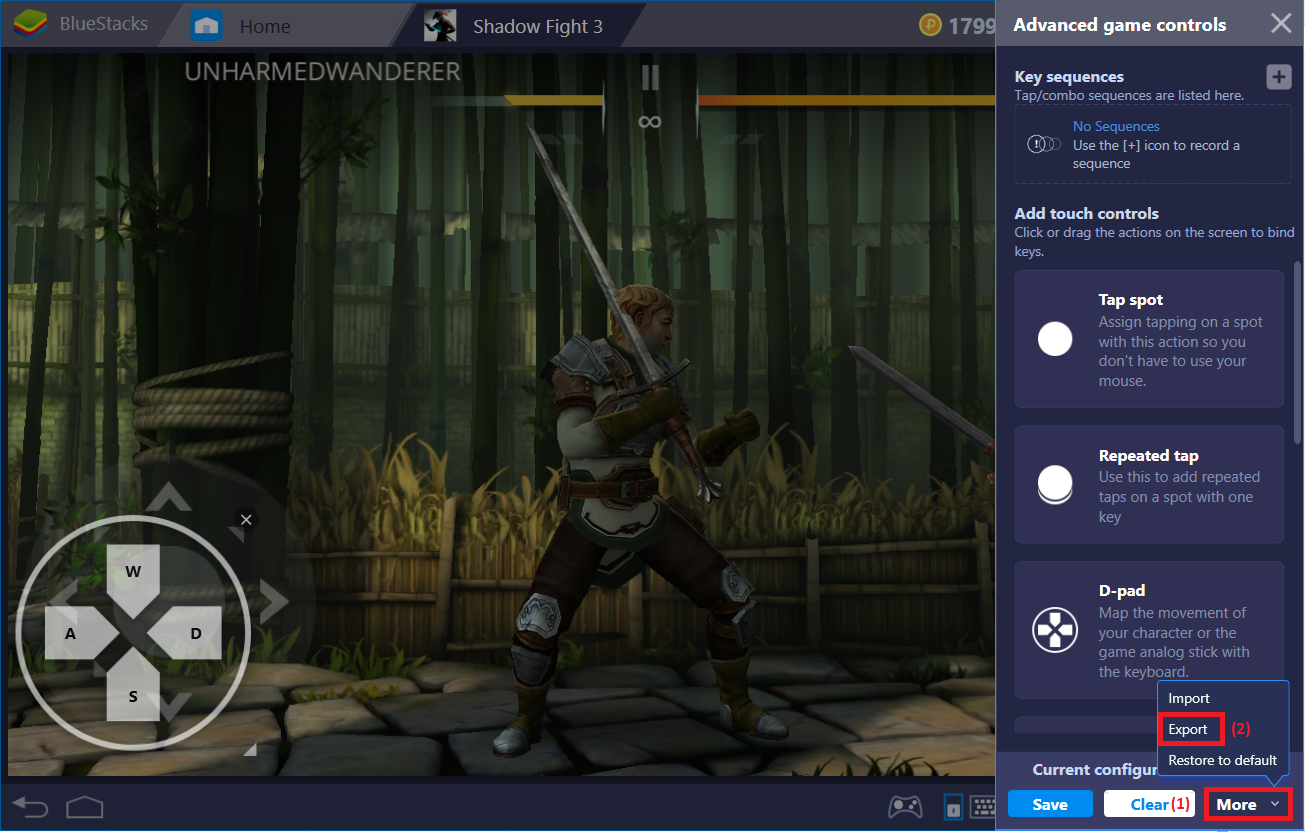 4. Now, it will ask you to choose the location on your PC to export the Keyboard Control File, Click on "Save" to save on your chosen location.
Note: Do not change the name of the file while saving it.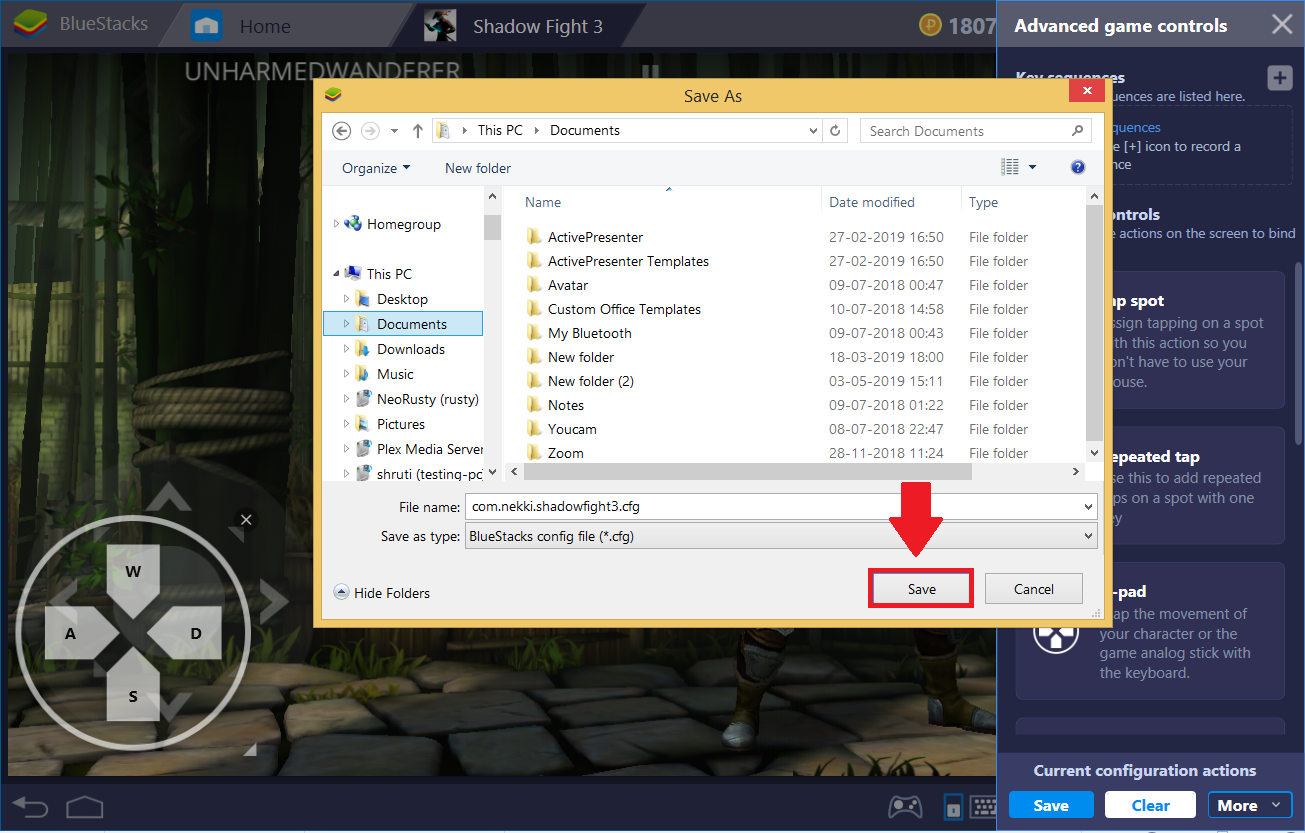 Importing the keyboard controls
5. Follow step 1 and 2 as shown above.
6.Now, click on More >> Import as shown in the screenshot below.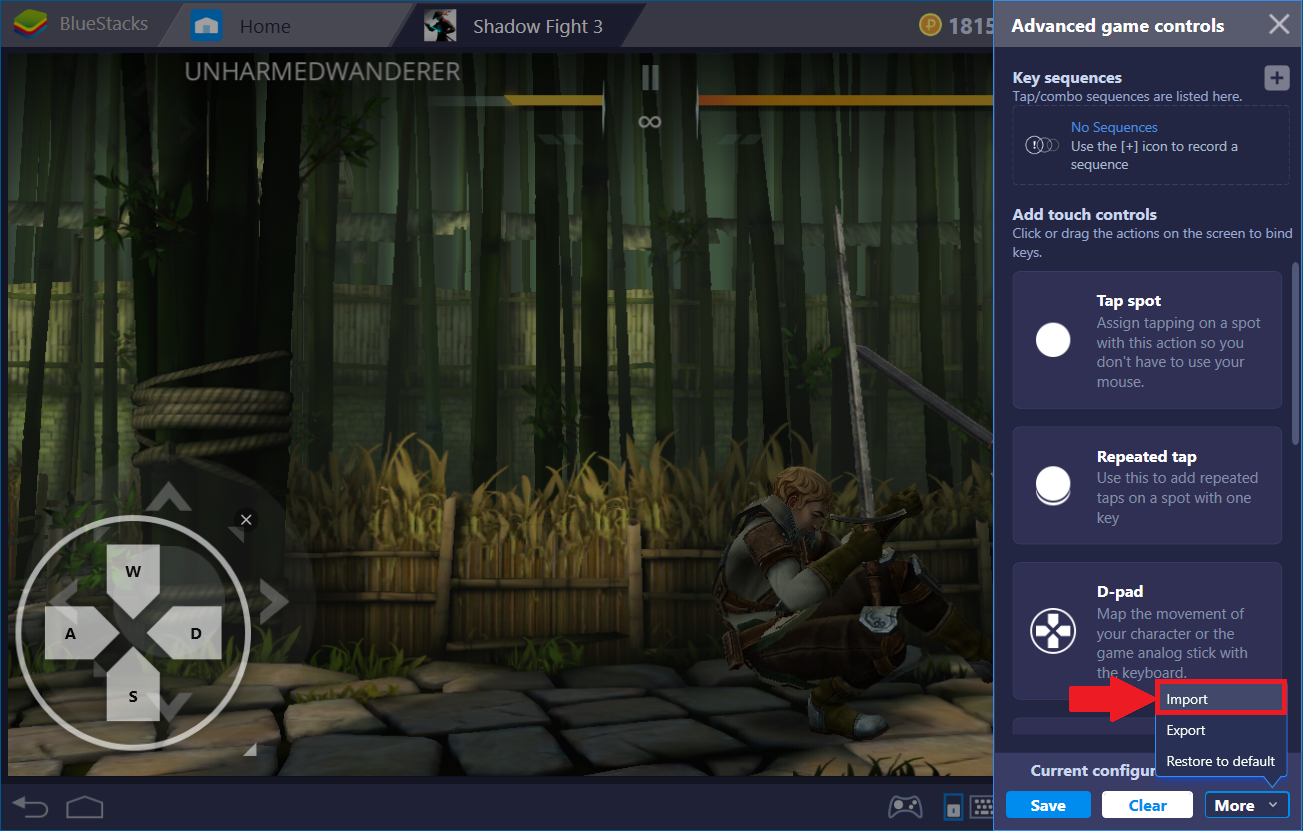 7. Upon clicking Import, it will show you a disclaimer, click on the "Continue" button as shown below. The existing keyboard controls configuration for this game will be replaced with the imported one.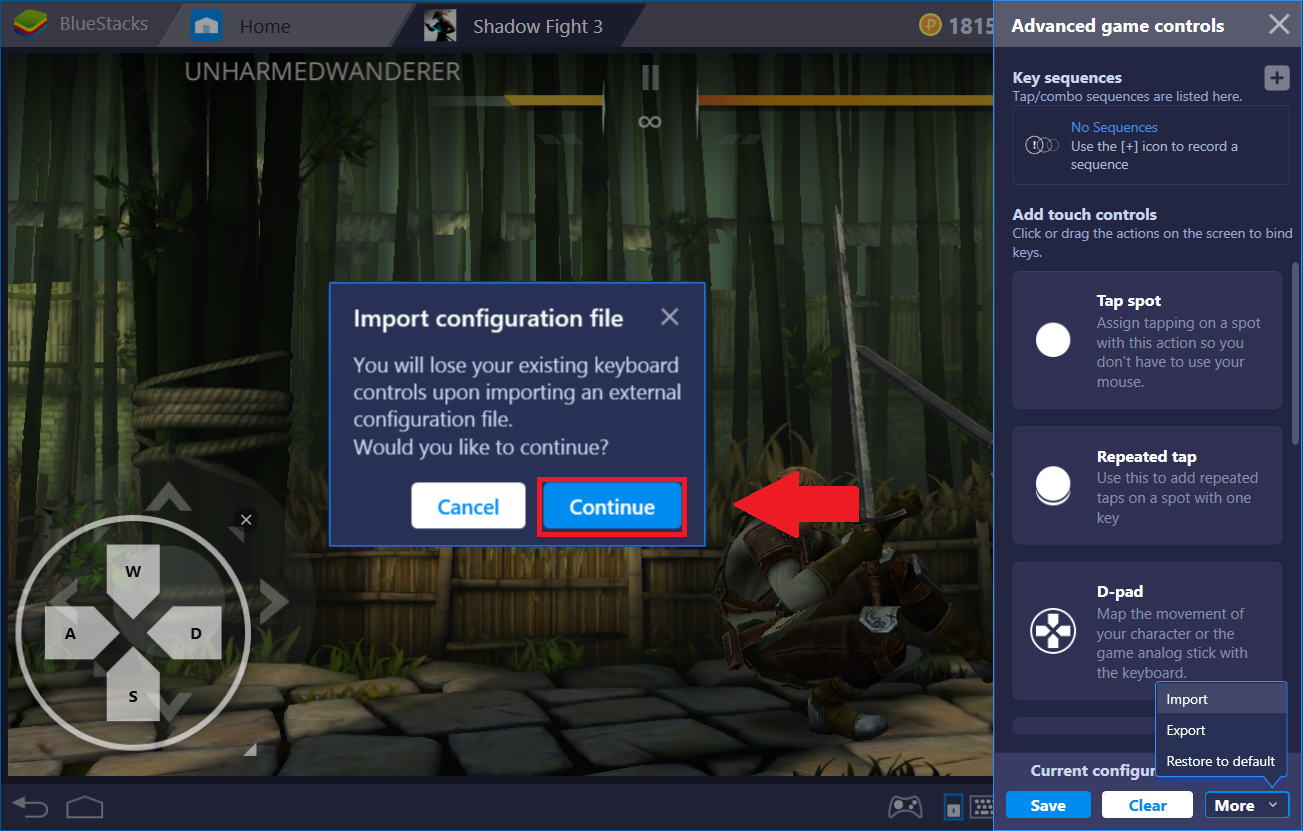 8. It will now ask you to select the file you want to import, we have selected the same files which we exported on PC. Click on "Open".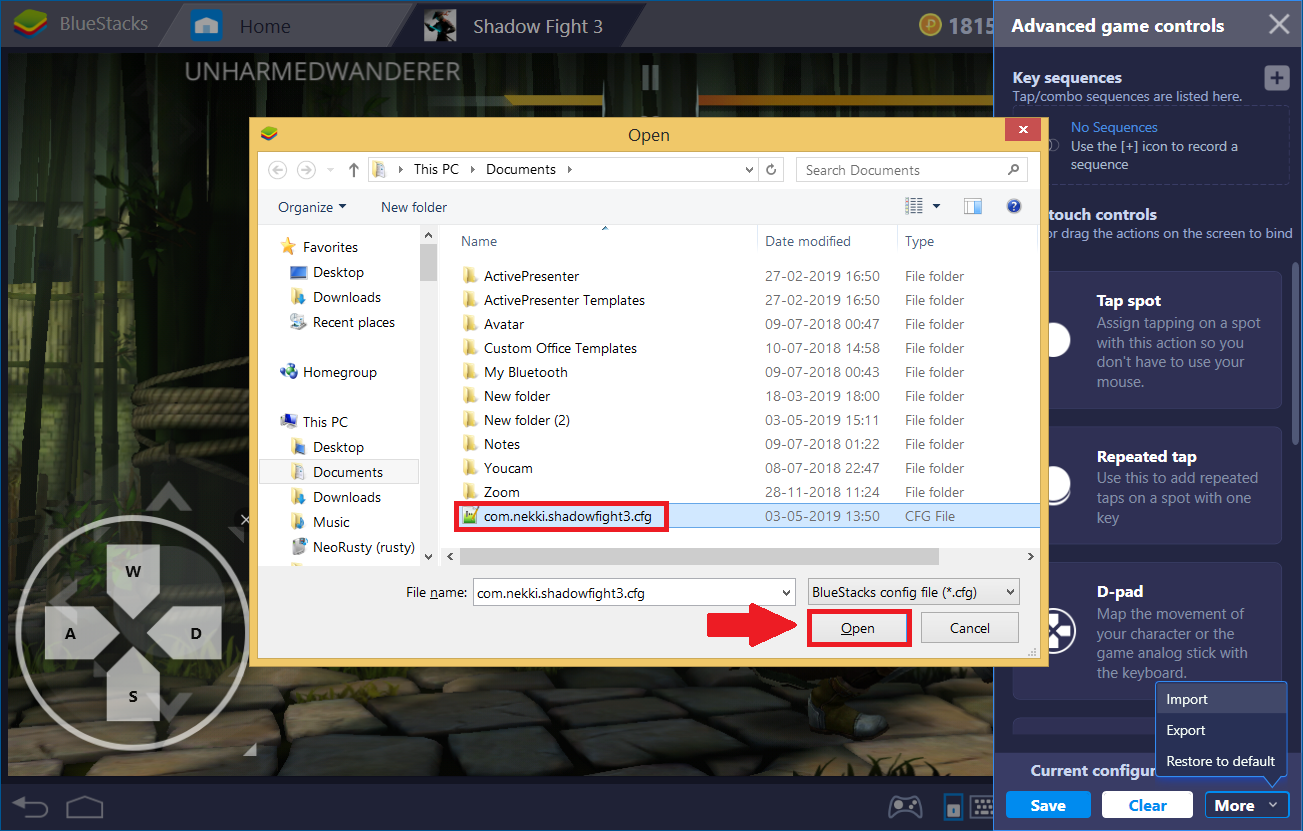 You will see "Changes Saved" message as shown below. Now, the Keyboard controls will work as configured in the file you have imported.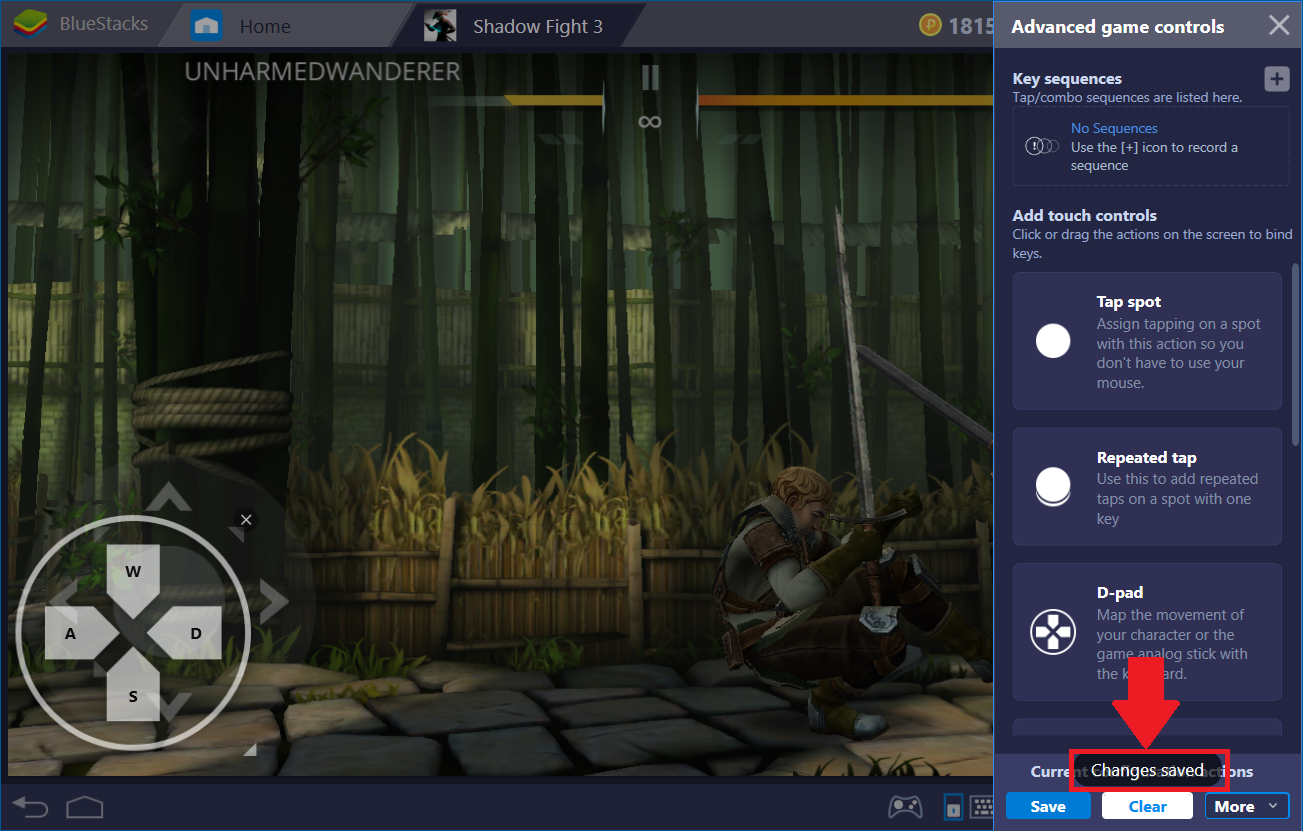 We genuinely appreciate your choosing BlueStacks. We hope you enjoy using it. If you have any further questions, please contact us at support at bluestacks dot com. Thank you very much.
Last updated on May 03, 2019.