Purpose
This article will guide you on how to customize BlueStacks 4 settings to play PlayerUnknown's Battleground: Mobile
Benefits
It allows you to play PUBG Mobile.
Audience
All users who wish to play PUBG Mobile.
BlueStacks Versions affected
Version: 4.70.0.2803 and above
Geo's affected
All Geo's where the game is available
Analysis
Using the settings given below will allow you to enjoy smooth gameplay on PUBG mobile on BlueStacks.
1) The memory allocated to BlueStacks should be 4096MB.
2) CPU cores assigned should be 4 or more.
3) Use advanced graphics engine mode.
Steps
1) Go to Preferences.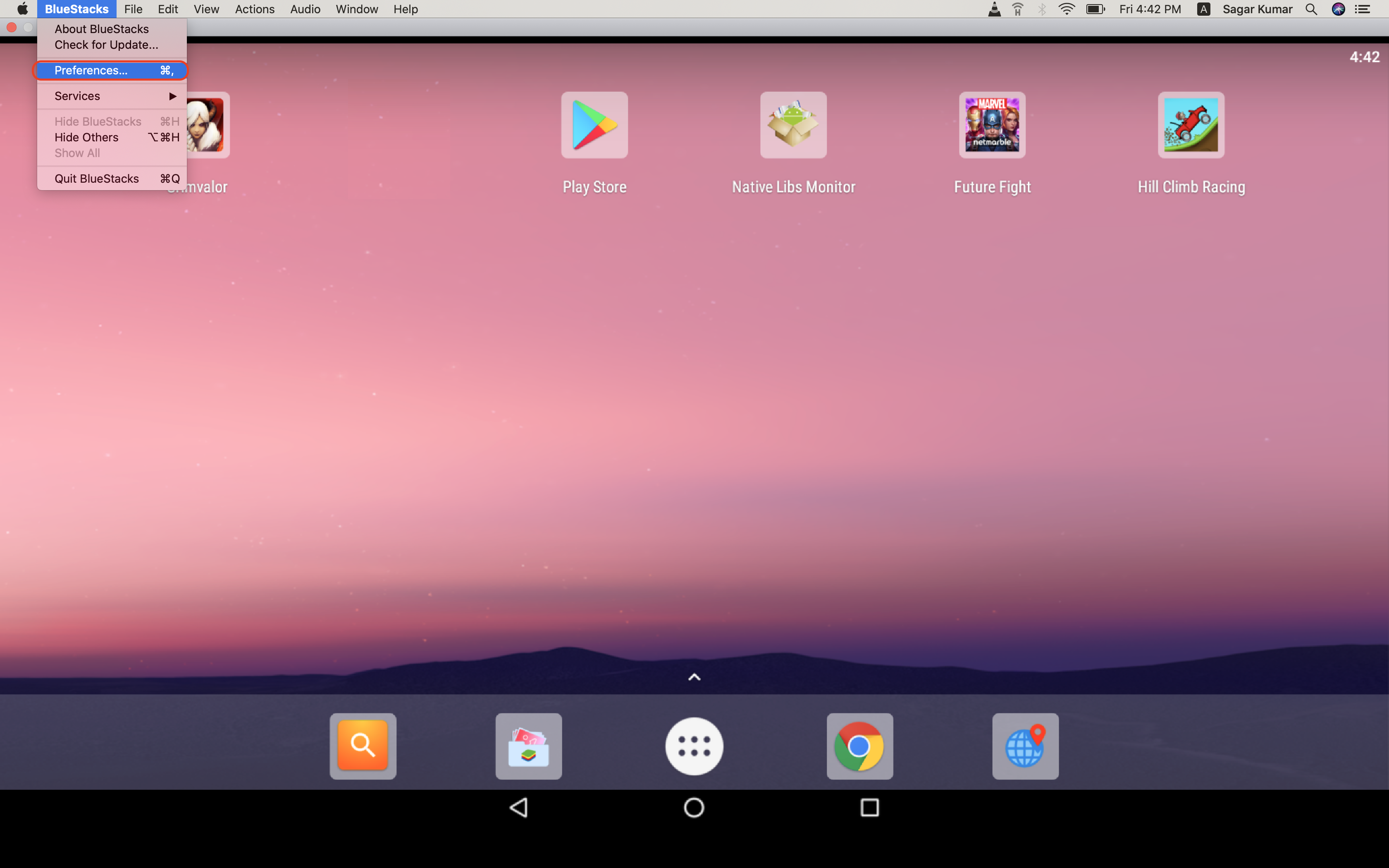 2) Click the engine and set the following parameters as shown in the screenshot below.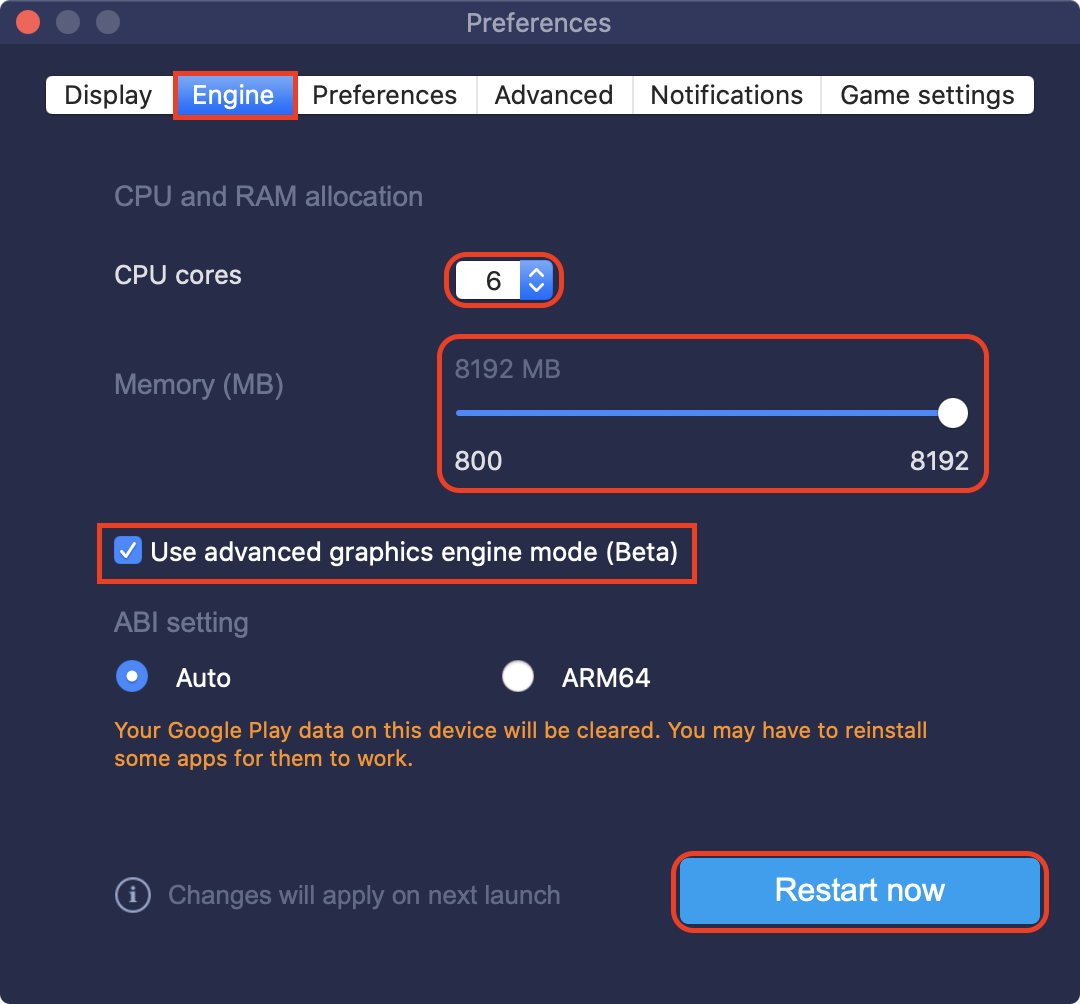 Clicking on "Restart Now" will apply the changes.
The video below demonstrates how you can change Graphics Mode in BlueStacks on macOS.
We genuinely appreciate your choosing BlueStacks. We hope you enjoy using it. If you have any further questions, please contact us at support at bluestacks dot com. Thank you very much.
Last updated on January 10, 2020.