How will this help?
Some apps are meant to be enjoyed in prime visual quality. The Advanced graphics engine mode lets you do just that and also helps remediate any app compatibility issues like crashes, flickering, black screen, distorted graphics, and so on.
This article will teach you how to enable the Advanced graphics engine mode on BlueStacks.
---
How can I enable it?
You can easily enable the Advanced graphics engine mode on BlueStacks by following the steps given below:
1. First, launch BlueStacks and go to the menu bar at the top.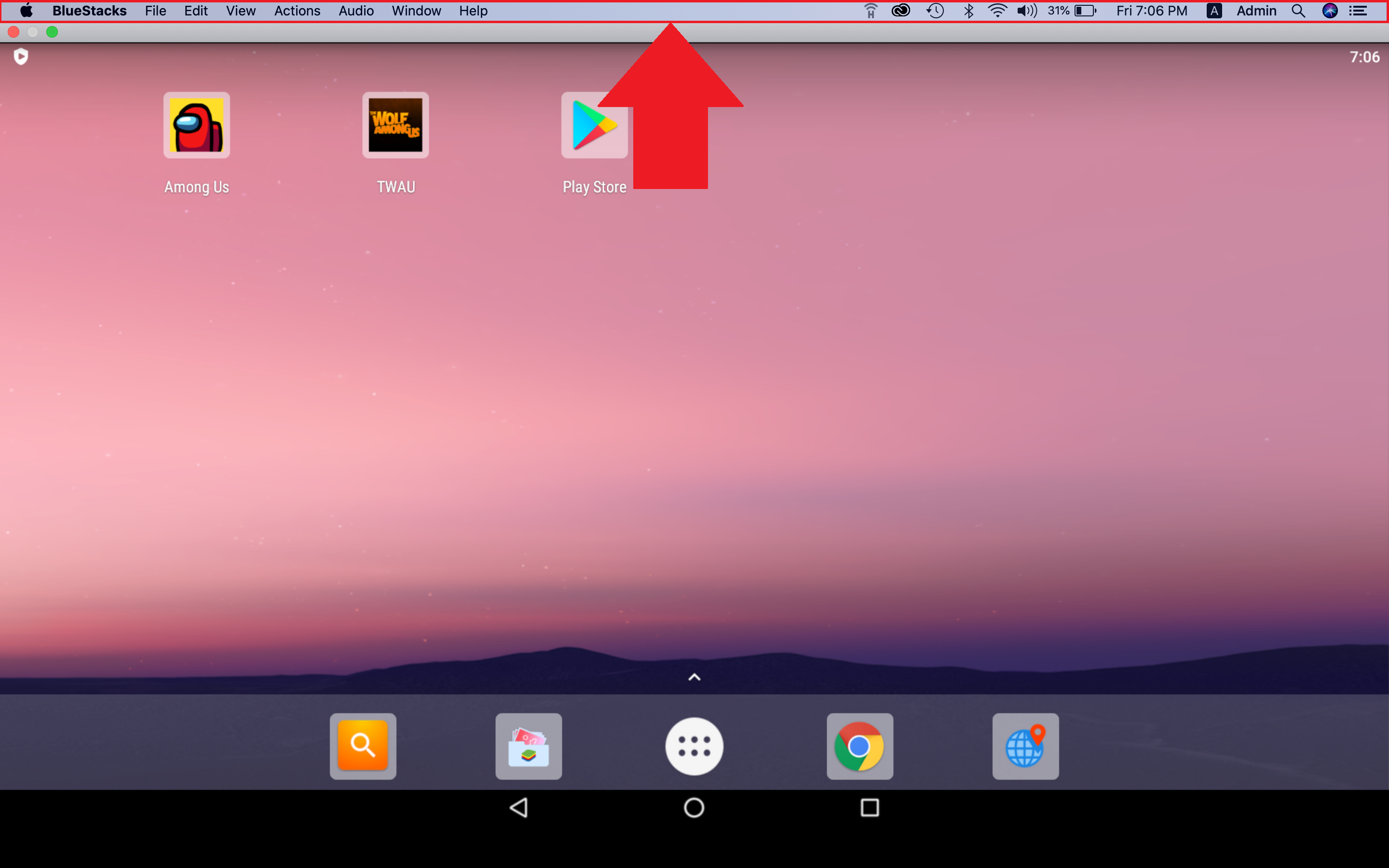 2. Now, select the BlueStacks tab and then click on Preferences in the drop-down menu.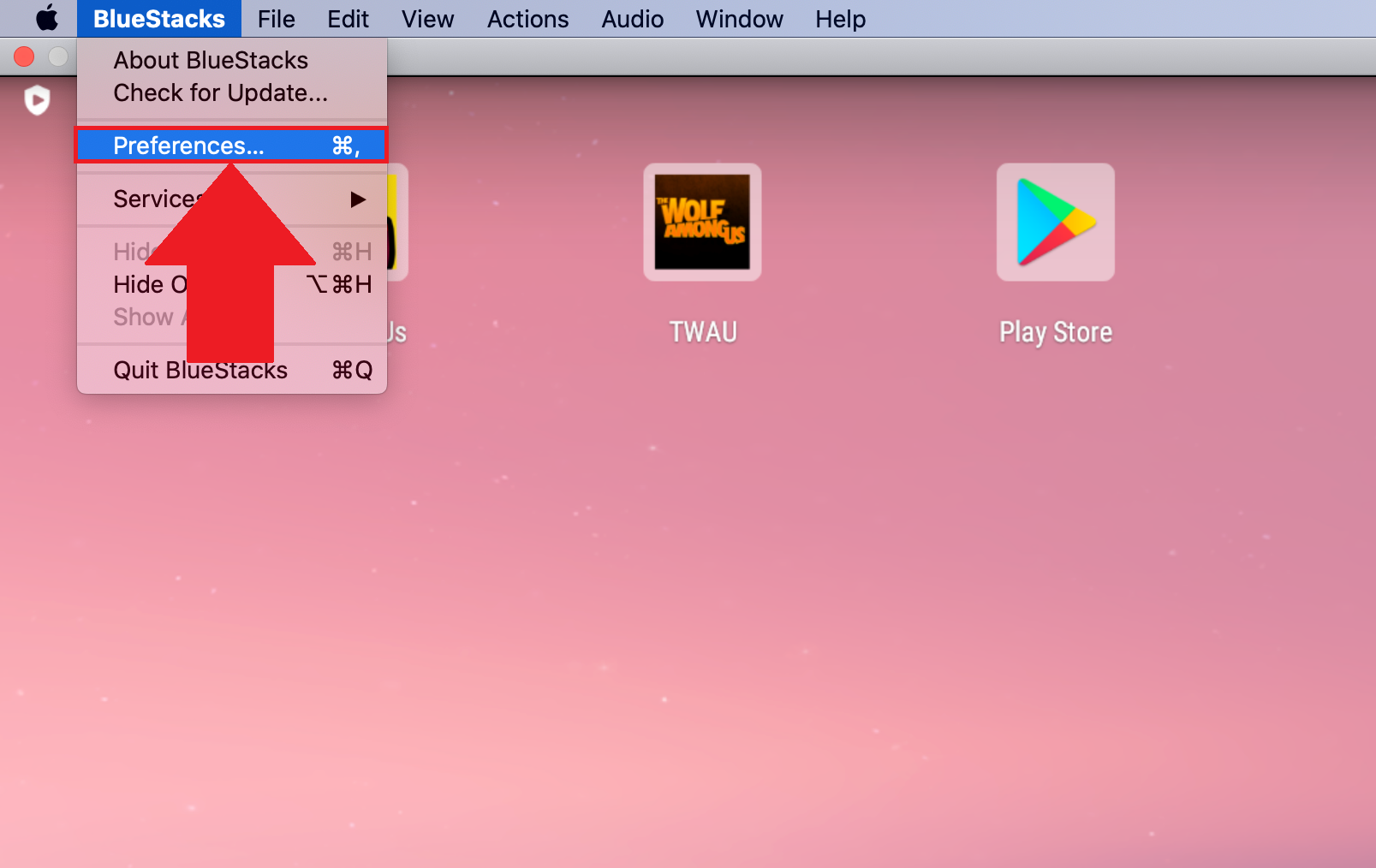 3. The Preferences menu will appear in front of you. Here, navigate to the Engine section.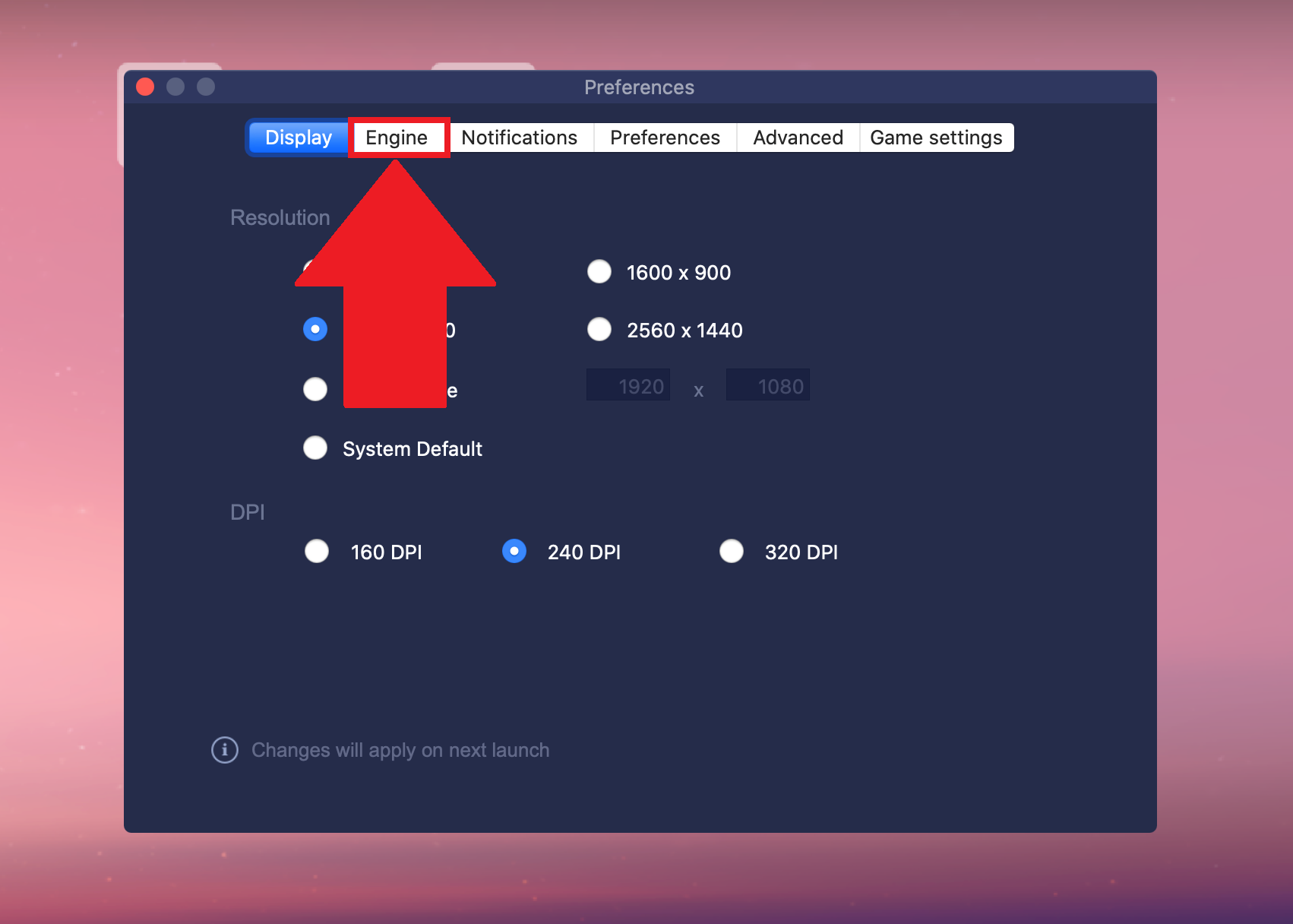 4. Within this section, you will find the option for using Advanced graphics engine mode. Checkmark the box next to it in order to enable it.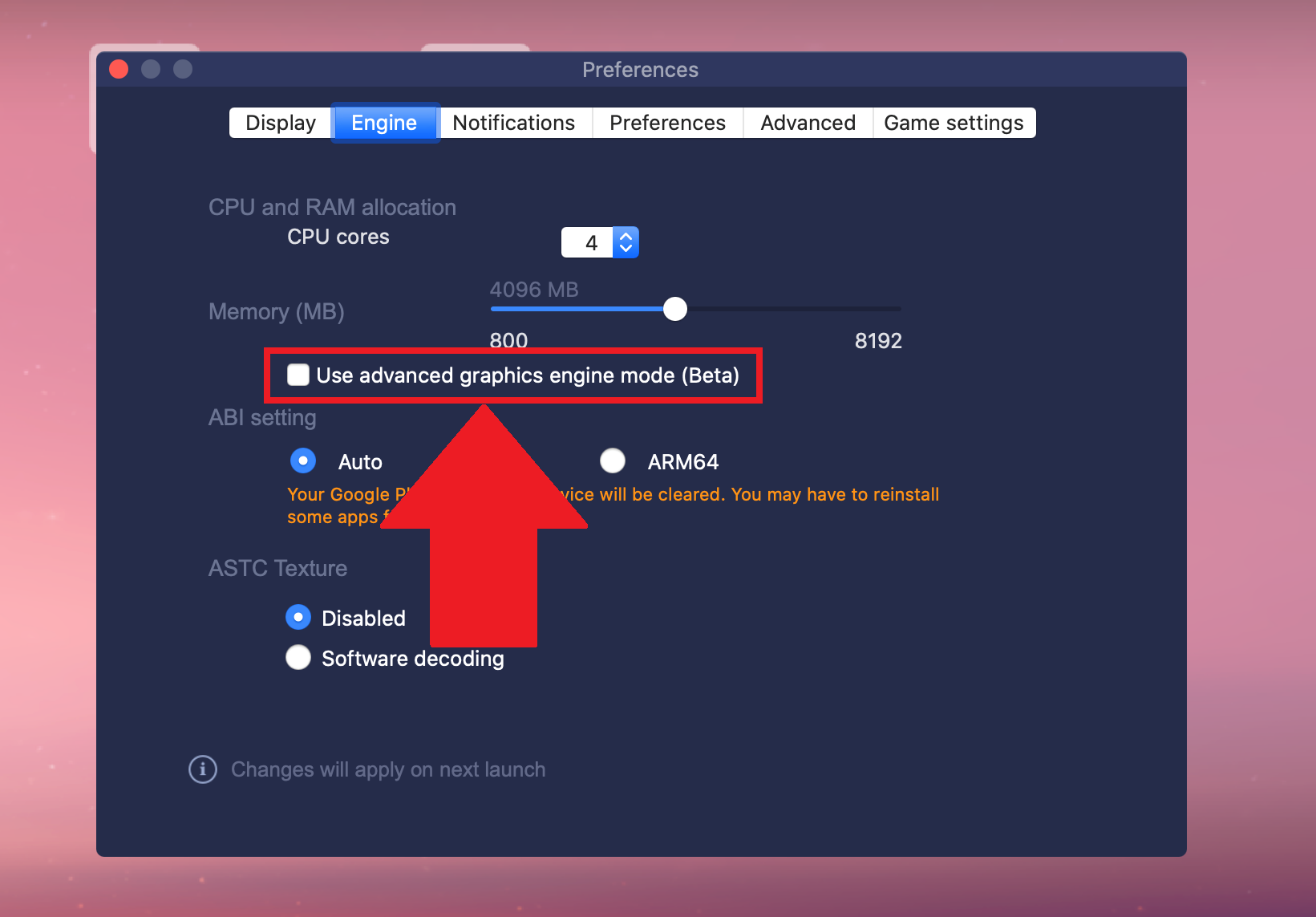 5. Finally, click on Restart now for the changes to take effect.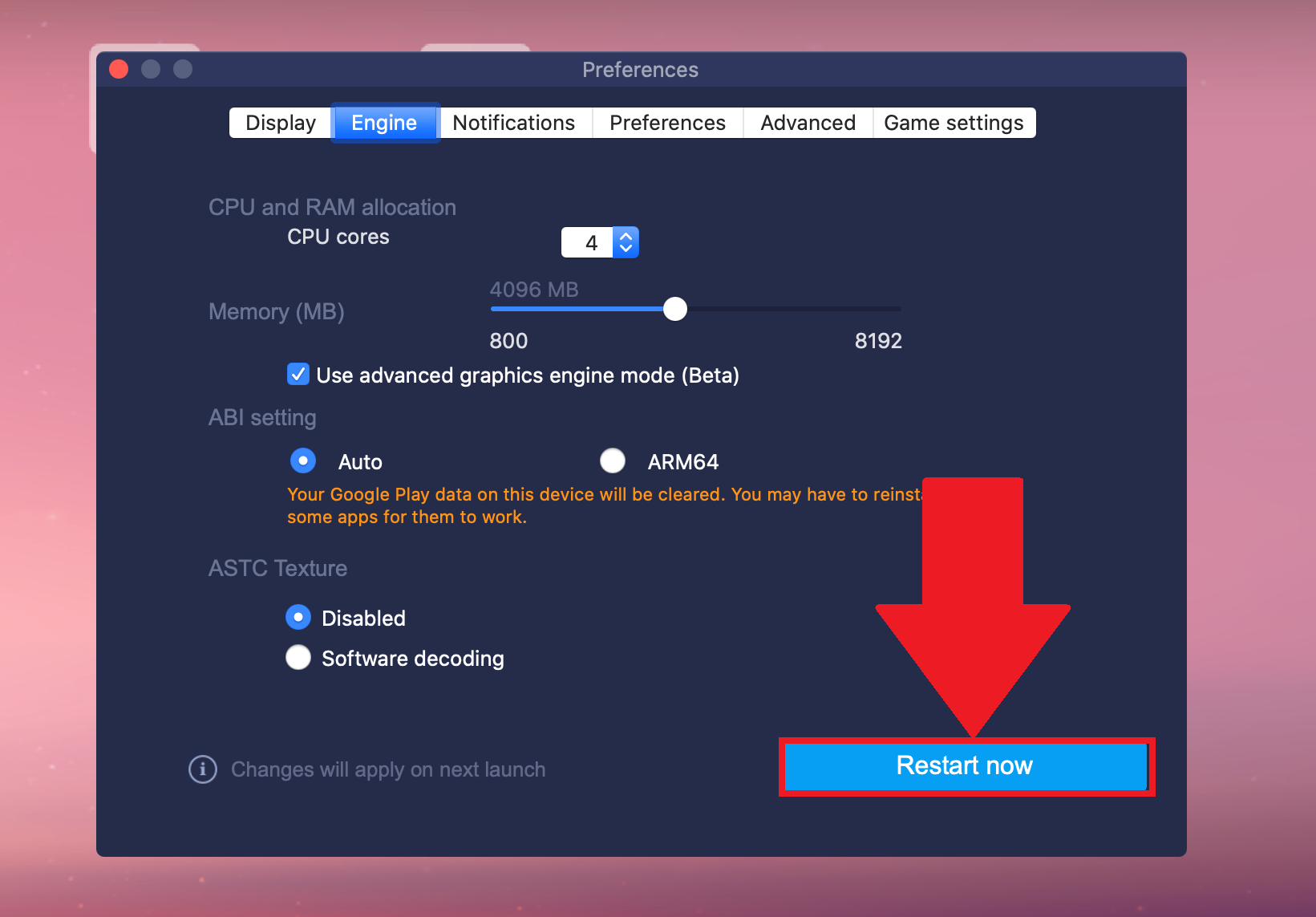 BlueStacks will relaunch with the Advanced graphics engine mode turned on. You can now enjoy spectacular graphics, without worrying about running into any app compatibility issues.
---
Thank you for choosing BlueStacks! We hope you enjoy using it. If you have any further questions, please contact us at support@bluestacks.com. Happy Gaming!
Last updated on Sept 4, 2020