Purpose
This article will guide on how you can use GFX Tool to set high-quality graphics for PUBG on BlueStacks.
Benefits
You may choose the graphics quality for smoother gameplay experience. 
Audience
All users who enjoy playing PUBG on BlueStacks
BlueStacks versions affected
All version of BlueStacks
Geo's affected
All Geo's
Steps:
1. Download GFX Tool from Google Play as shown below.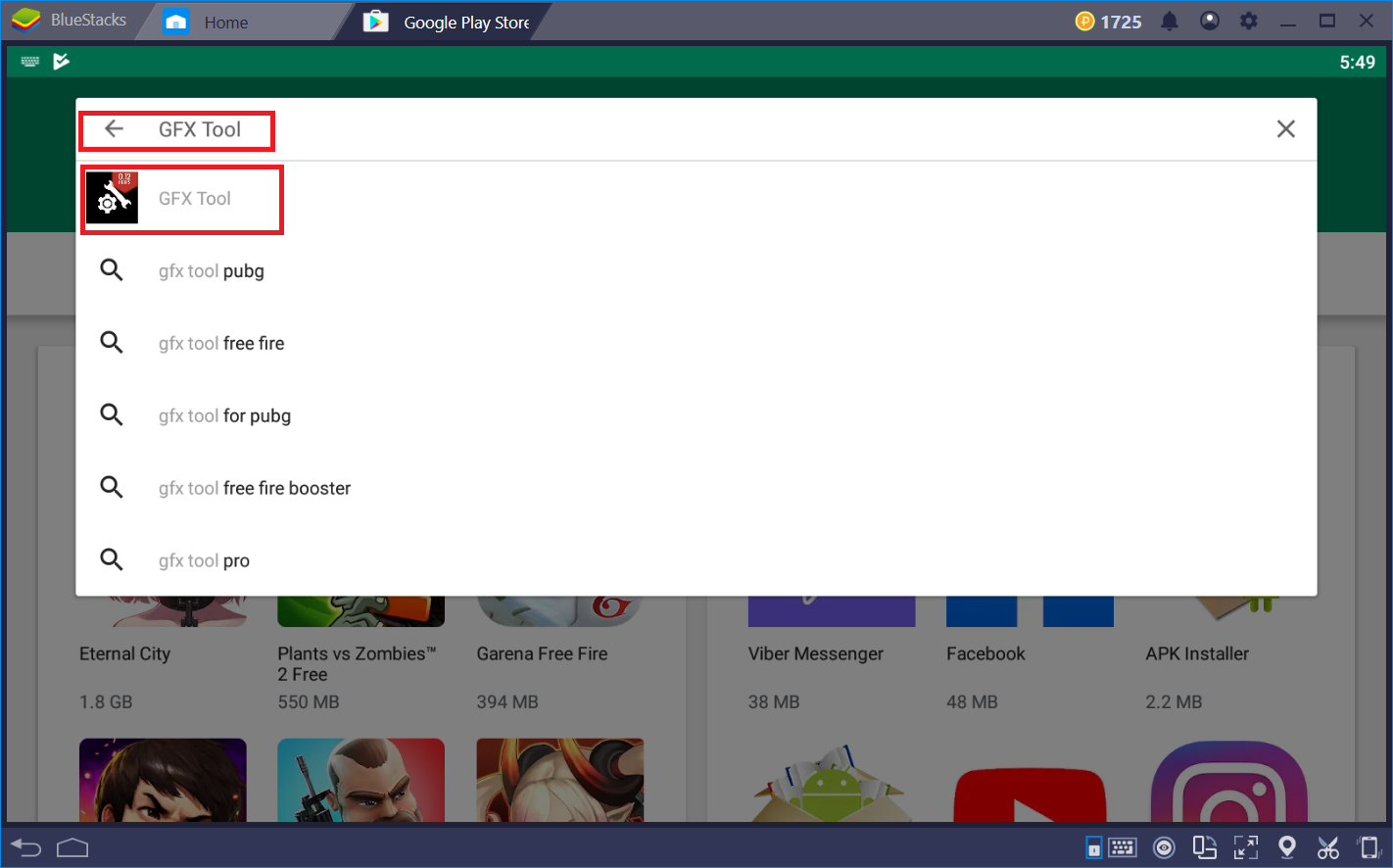 2. Select the options version 0.12.0 (GP), Resolution(1920*1080), Graphics (Smooth HD) as shown in the image below.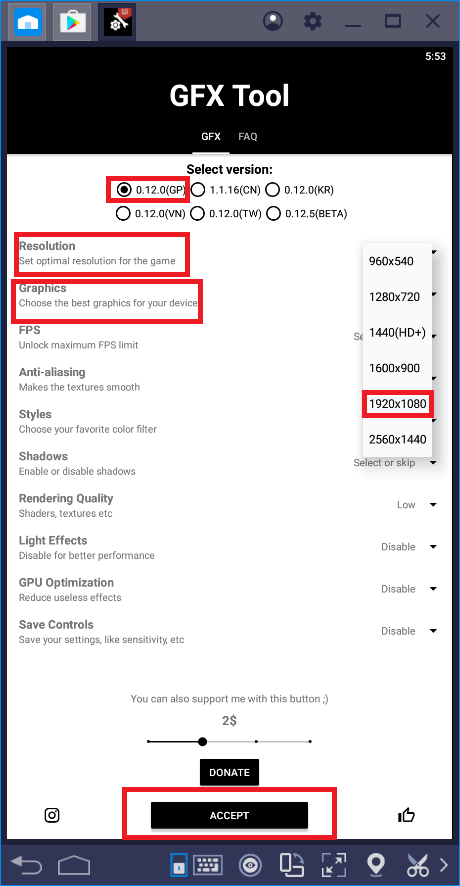 3. Click on Accept & then Run Game to launch PUBG.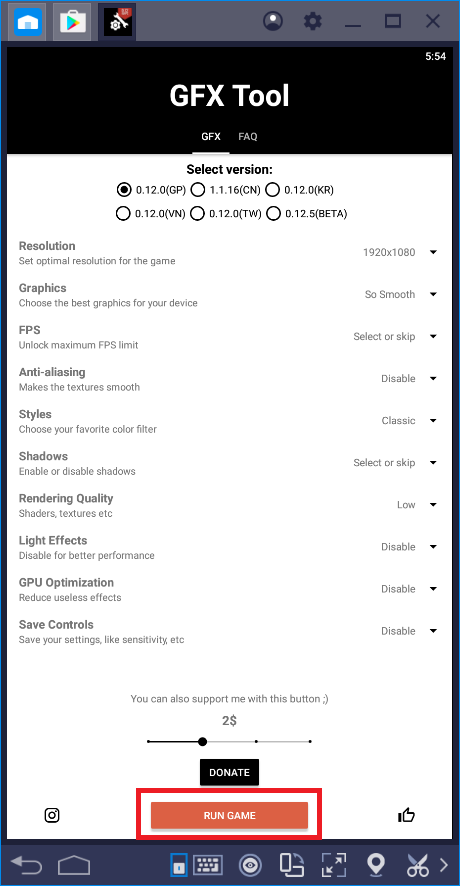 We genuinely appreciate your choosing BlueStacks. We hope you enjoy using it. If you have any further questions, please contact us at support at bluestacks dot com. Thank you very much.
Last updated on May 15, 2019