Purpose
To acquaint you with the steps on how to install a game's APK with its OBB File(Data file) on BlueStacks 4.
Benefits
For heavy Android games (a few hundred MB to a few GB), in addition to APK files, they usually need a data-file in OBB format. You need to install this OBB file if you want the game to work properly. If you download a game from Play Store, the OBB file gets downloaded at the initial launch of the game after the install.
You can install apk and download OBB data file separately on machines where there is slow network speed and in-game download keeps on getting disconnected.
BlueStacks versions affected
Versions below 4.120.0.1081
Audience
All users of BlueStacks 4.
Geo's affected
All geo's
Steps:
Step 1: Download the apk file & it's OBB file to your computer from your preferred website or from https://apkpure.com/ or https://android-1.com/en/
Step 2: In BlueStacks, open Media manager and import the obb file from your computer. (OBB will be a zip file)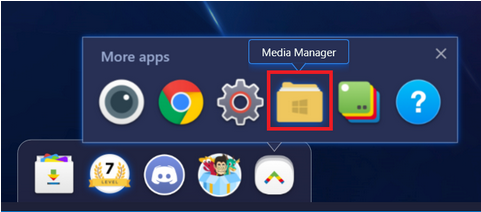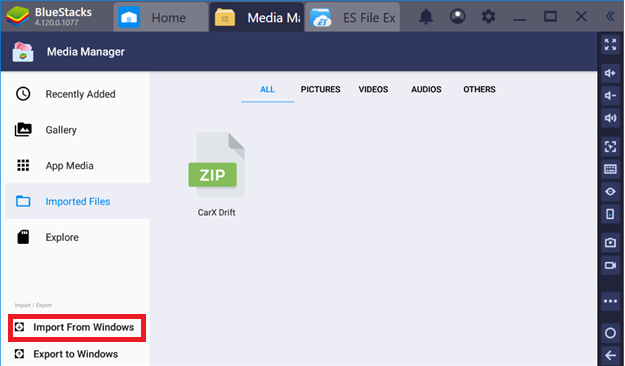 Step 3: In BlueStacks, install 'ES File Explorer' from this link
For 'How to install apk' refer to this article.
Step 4: In ES File Explorer, go to Internal Storage --> DCIM --> SharedFolder --> Locate the OBB zip file that you imported --> Long-press on the zip file to select it --> Click on More & Select 'EXTRACT TO' --> Extract it to the path selected by default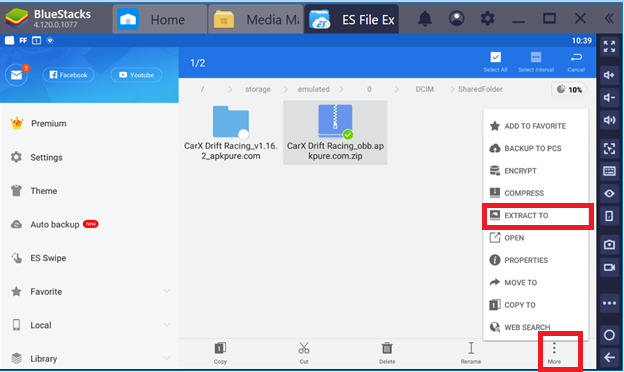 Step 5: The Extracted file will be shown as a folder with the OBB file in it.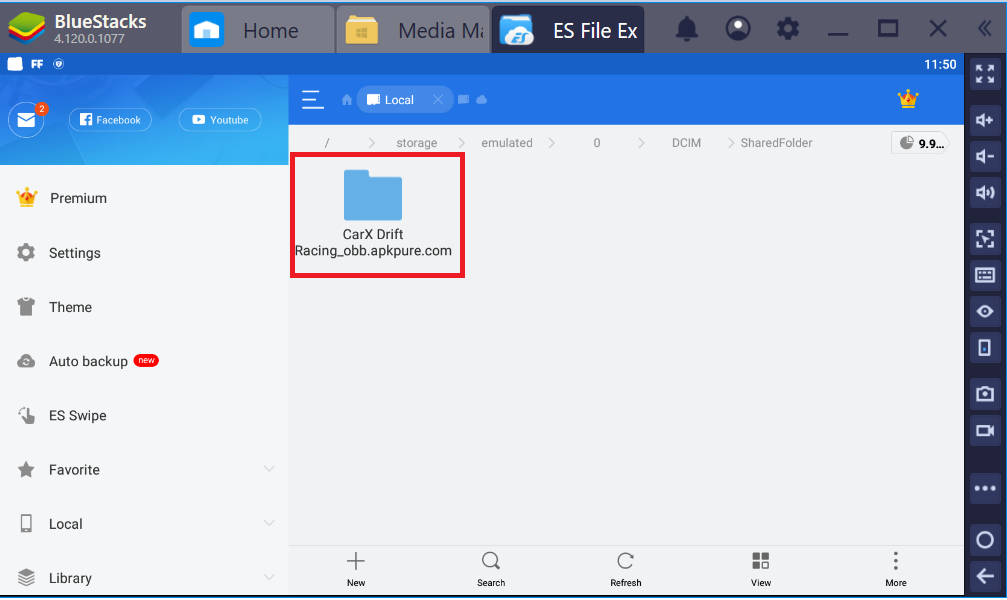 Step 6: Open the folder. Long press the folder that starts with com.xxxxx.xxxx (this is the package name, which contains the obb file in it)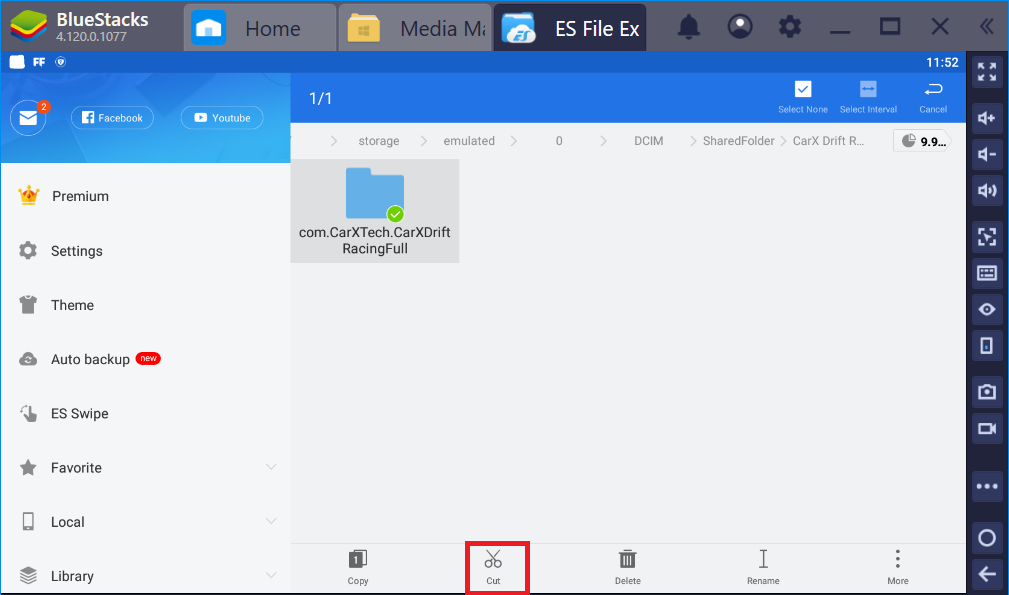 Step 7: Once selected, click on 'Cut' and go back to --> Internal Storage --> Android --> obb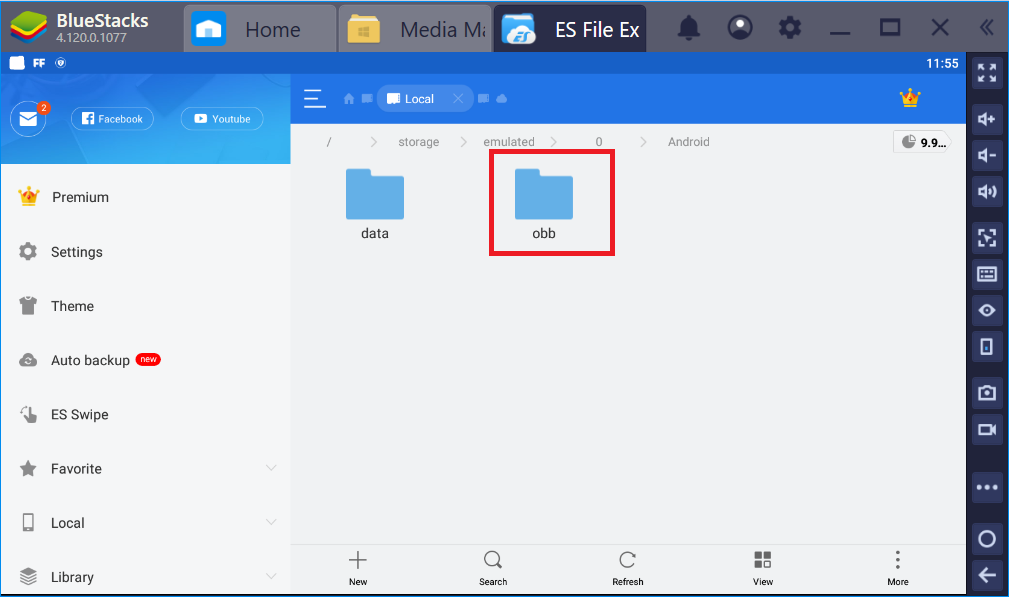 Step 8: Open obb & paste in it.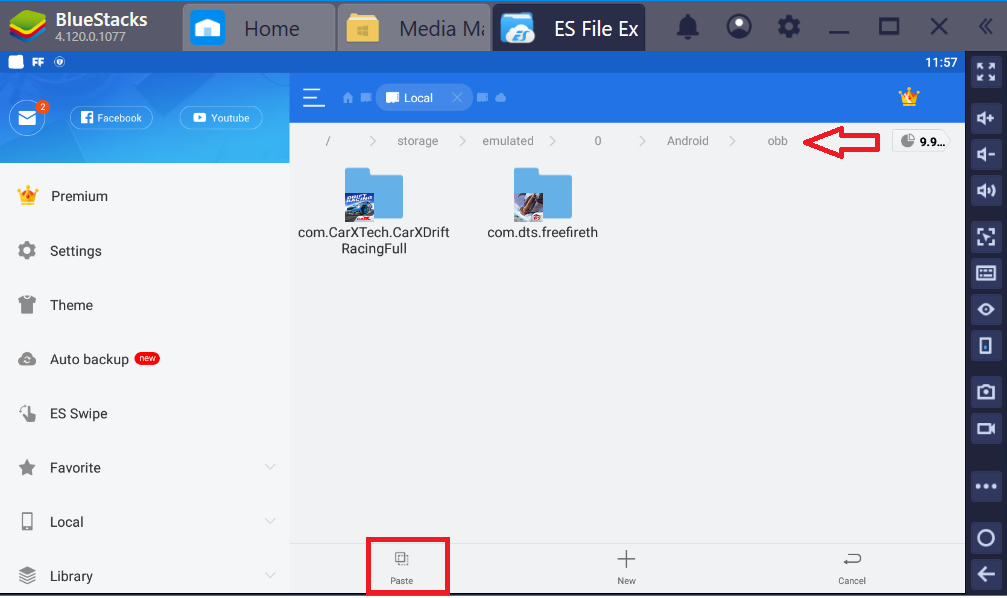 Step 9: This successfully adds the Data file to the game. Go to the BlueStacks home Screen --> locate the game & Launch it.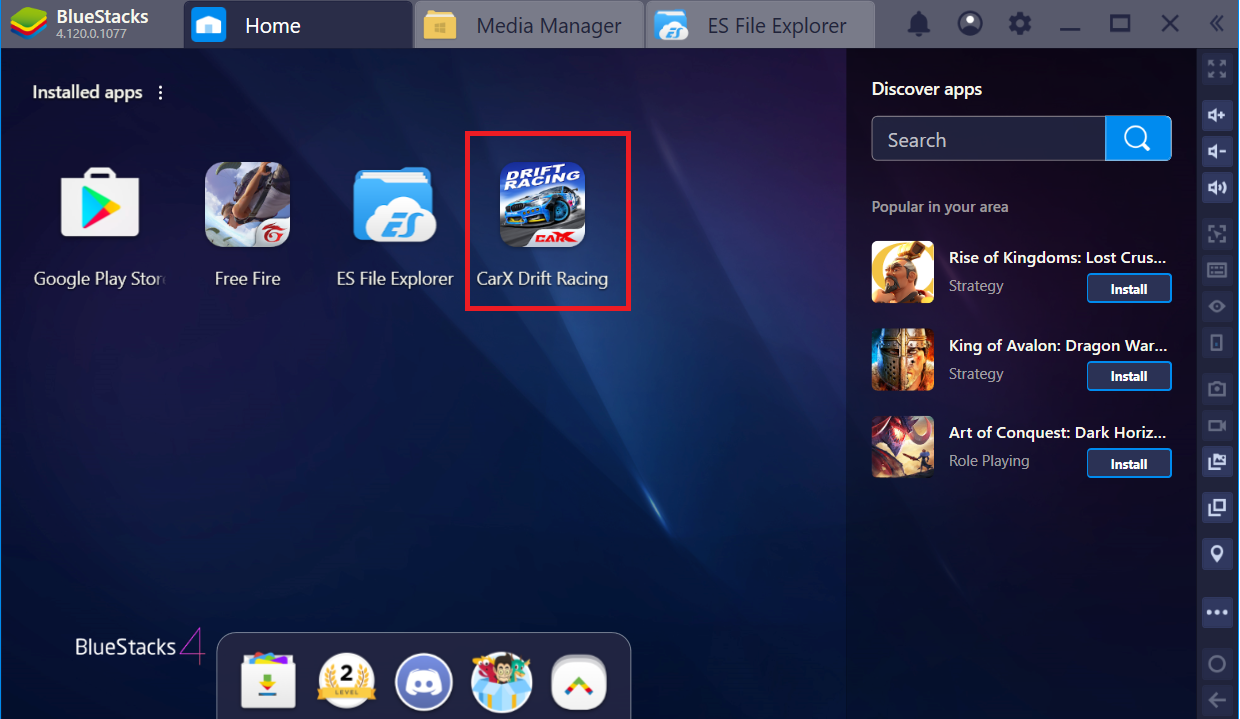 This launches the app without any in-game data download prompt.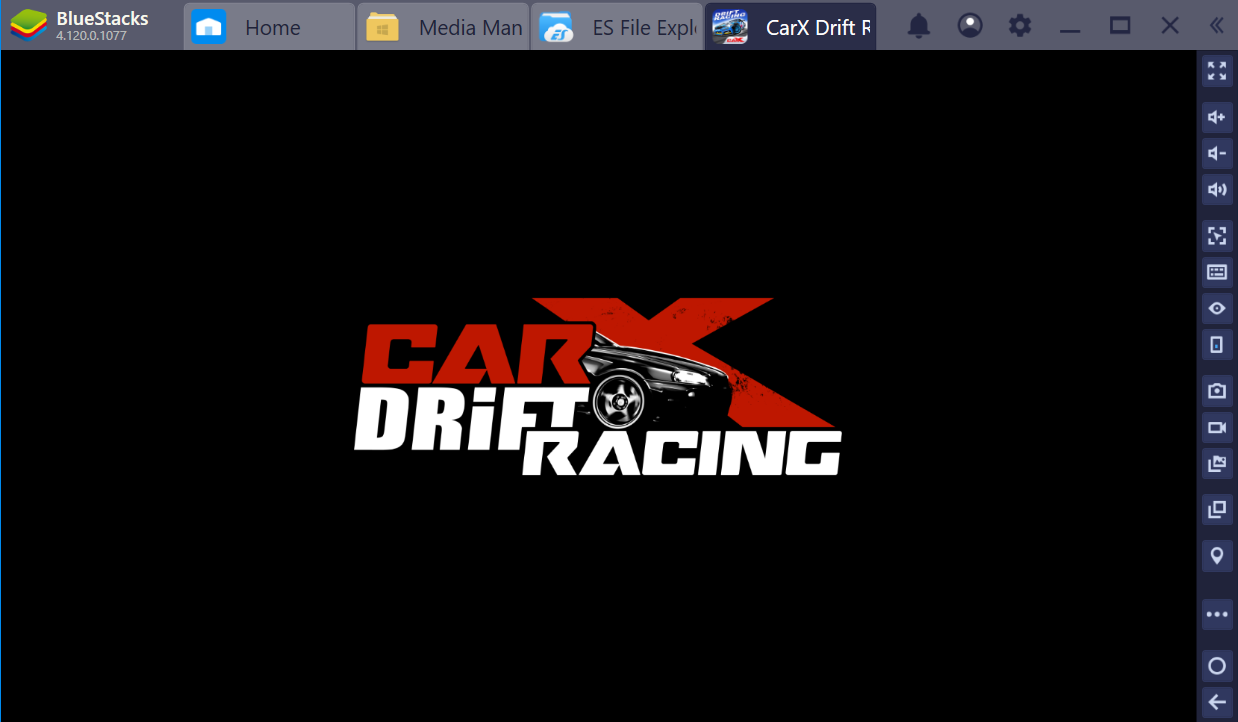 You can start playing the game or select play mode if its a racing game as above.
We genuinely appreciate your choosing BlueStacks. We hope you enjoy using it. If you have any further questions, please contact us at support at bluestacks dot com. Thank you very much.
Last updated on July 31, 2019.