BlueStacks Early Access Program (EAP)
EAP lets our pro-BlueStacks user participate in the product discussions and influence development planning, from the very early stages.
Why should you try EAP release?
Early Access Programs allows the interested users to try upcoming versions of BlueStacks currently in development and this EAP version has several enhancements, features and optimized performance which you can access in advance.
Please note that the version is being offered without any immediate support. (ie. no bug fixes)
This EAP version is available on our Discord Server at https://discord.gg/pKT7M9X
Alternatively you can download BlueStacks 4 64-bit from https://www.bluestacks.com/download.html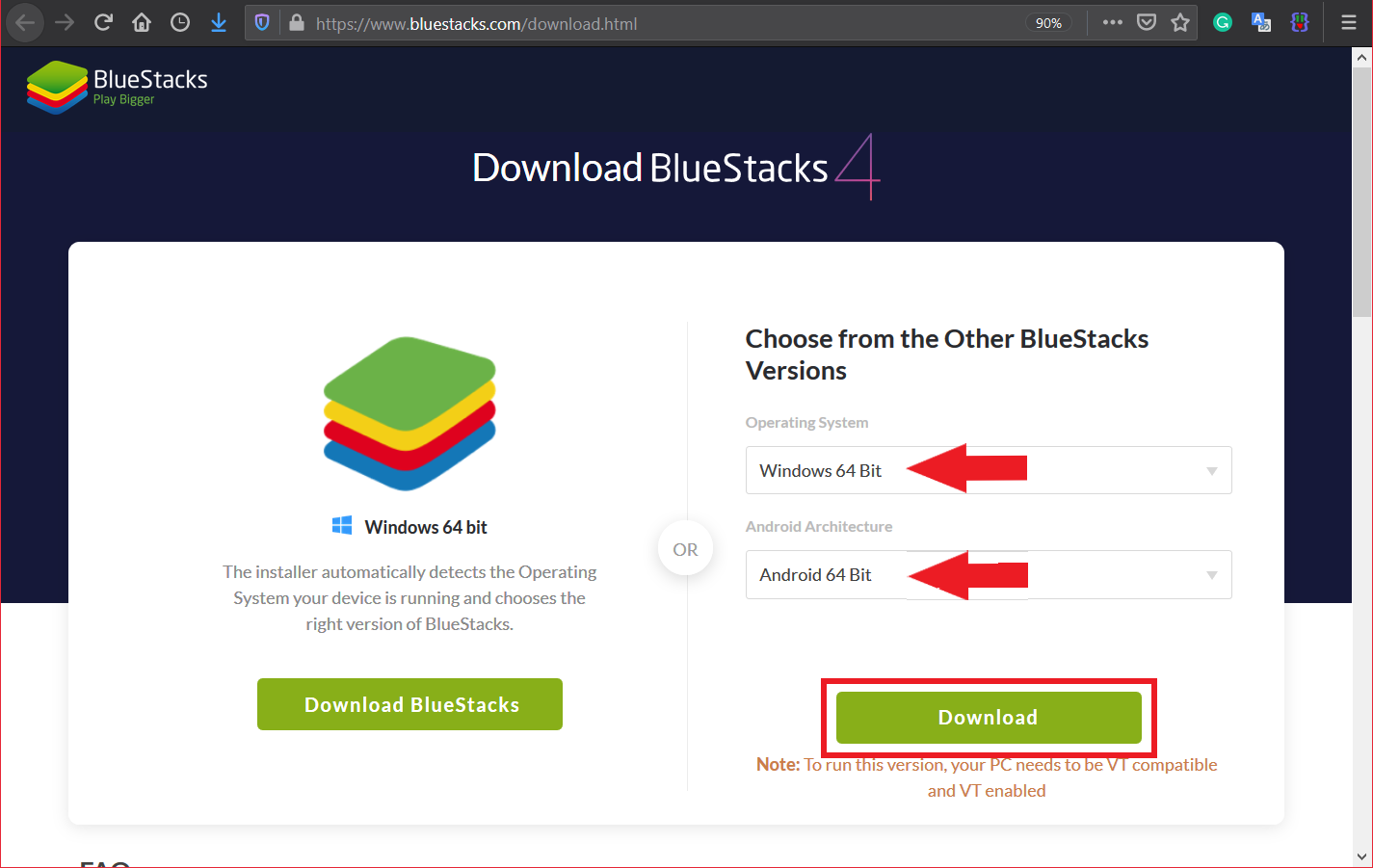 Will this affect my BlueStacks?
If you already have BlueStacks 4 installed on your PC, don't worry. This EAP version can coexist with all previously released versions of BlueStacks 4. Your games will be just fine.
Prerequisites for BlueStacks 4 - 64 Bit Android version
OS: Microsoft Windows 7 and above
OS Architecture: 64-bit
Processor: Intel Core i5-680 (PassMark 3500) or higher
Virtualization should be enabled.
Hyper-V should be disabled
Graphics: Intel HD 5200 (PassMark 750) or higher.
Memory: 6GB or higher
Storage HDD Space: 40 GB. Preferably SSD or Fusion.
Power plan: High performance.
Up-to-date graphics drivers from Microsoft or the chipset vendor.
You must be an Administrator on your PC.
We genuinely appreciate your choosing BlueStacks. We hope you enjoy using it. If you have any further questions, please contact us at support at bluestacks dot com. Thank you very much.
Last Updated July 19, 2019