How will this help?
With this Android 64-bit version of BlueStacks, you can now play any games or run apps that require Android 64-bit, on BlueStacks itself.
---
How do I download this?
Please take a look at the minimum system requirements.
OS: Microsoft Windows 7 and above
OS Architecture: 64-bit
Processor: Intel Core i5-680 (PassMark 3500) or higher
Virtualization should be enabled.
Hyper-V should be disabled
Graphics: Intel HD 5200 (PassMark 750) or higher.
Memory: 6GB or higher
Storage HDD Space: 40 GB. Preferably SSD or Fusion.
Power plan: High performance.
Up-to-date graphics drivers from Microsoft or the chipset vendor.
You must be an Administrator on your PC.
You can then download BlueStacks 4 64-bit from https://www.bluestacks.com/download.html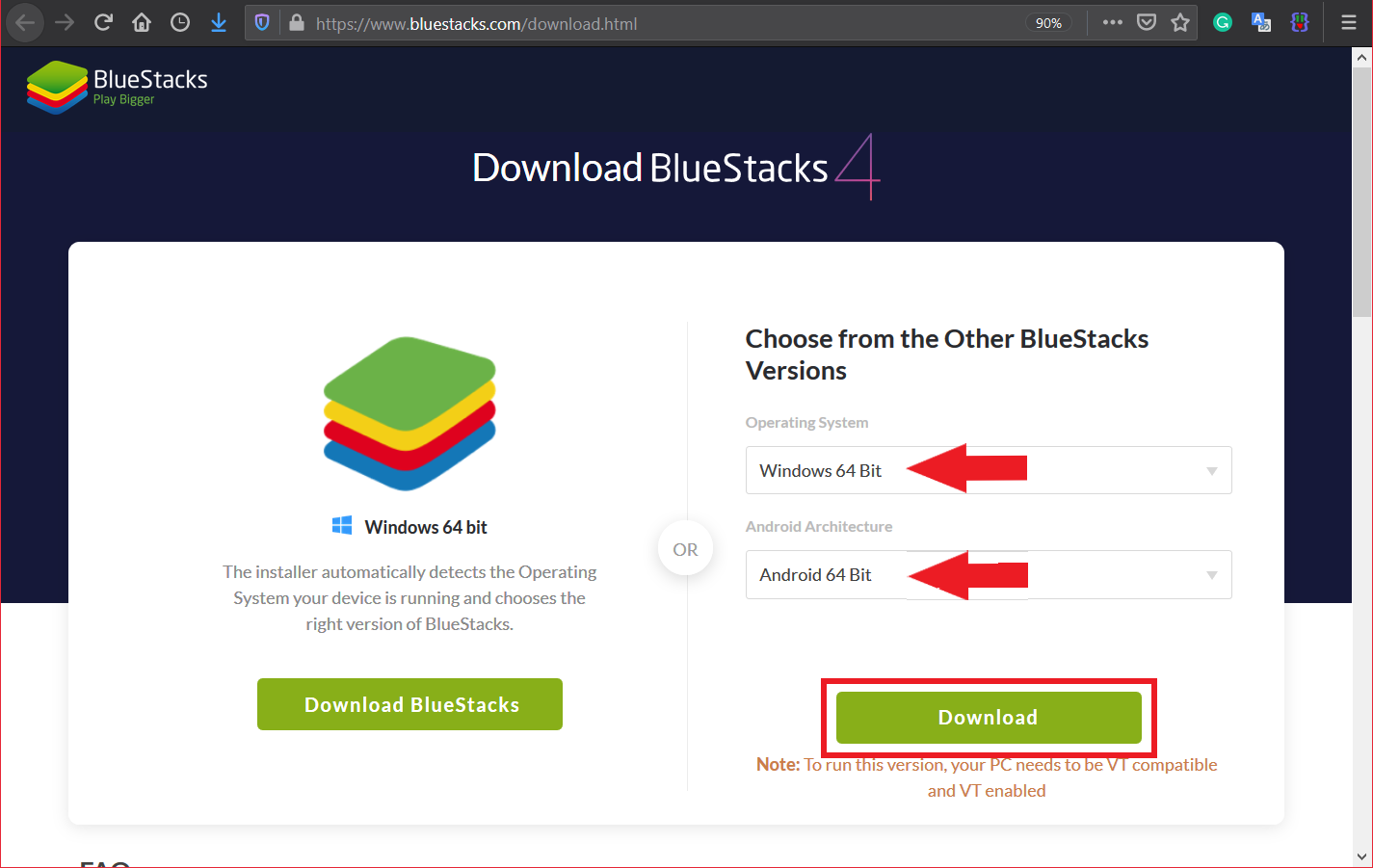 Will this affect my BlueStacks?
If you already have BlueStacks 4 installed on your PC/Laptop, BlueStacks 4 64-bit can co-exist with your existing version of BlueStacks. In other words, you can run both versions of BlueStacks at the same time.
If you face any issues while installing this, you can always learn how to run apps that require Android 64-bit from the Multi-Instance Manager.
---
We genuinely appreciate your choosing BlueStacks. We hope you enjoy using it. If you have any further questions, please contact us at support at bluestacks dot com. Thank you very much.
Last Updated April 29, 2020.