Purpose
To help users capture their screen on BlueStacks Mac version
Benefits
Users can take Screenshot of App player Screen
Audience
All Users
BlueStacks versions affected
BlueStacks Mac 4.110.0.2823 and above
Geo's affected
All Geo's
Steps to take a screenshot:
1. On the Menu bar, click on Actions header

2. Under the Actions tab, there is an option to take Screenshot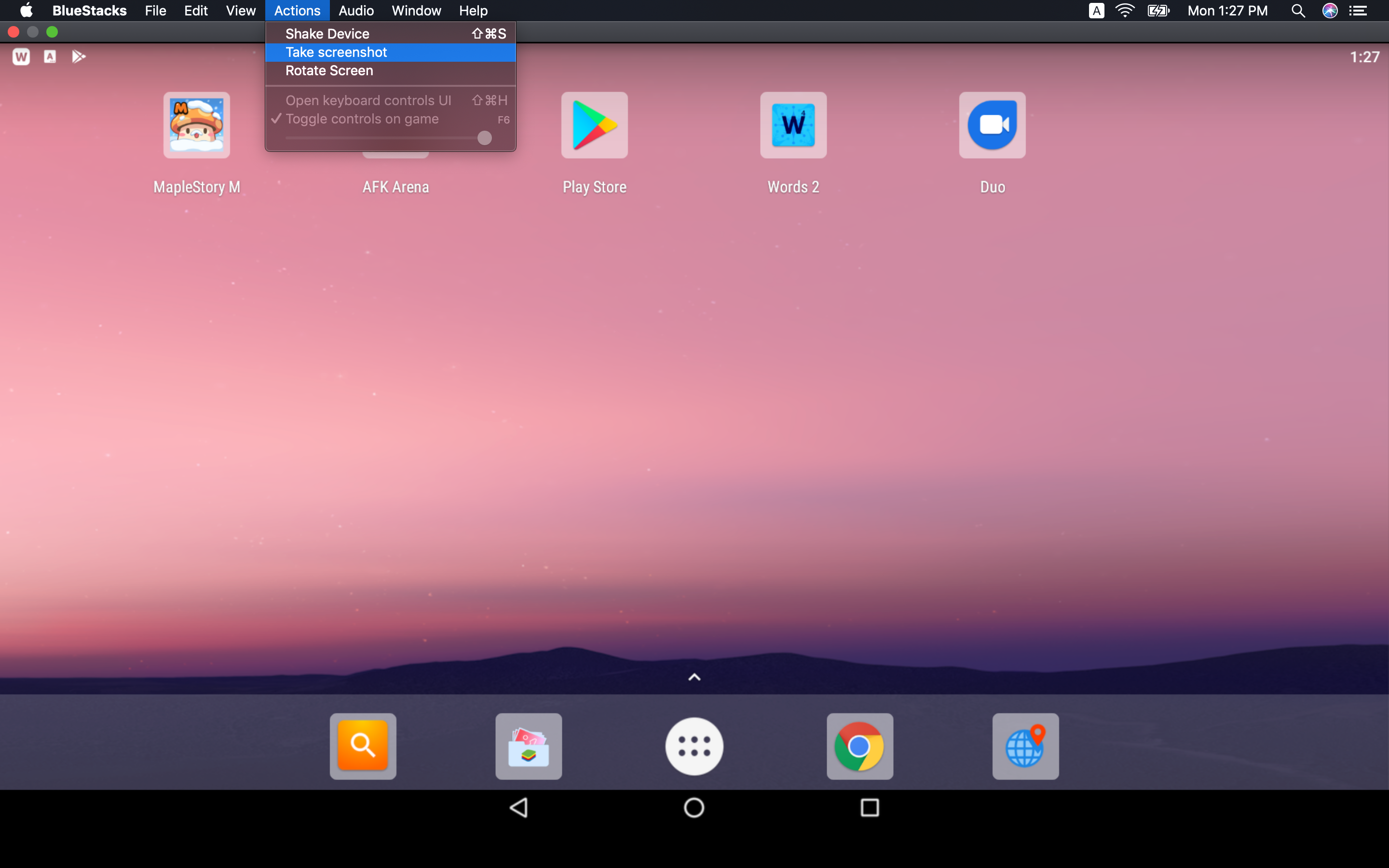 Steps to locate the Screenshot :
1.
Click on BlueStacks >> Preferences on the left-hand upper corner as shown in the screenshot below.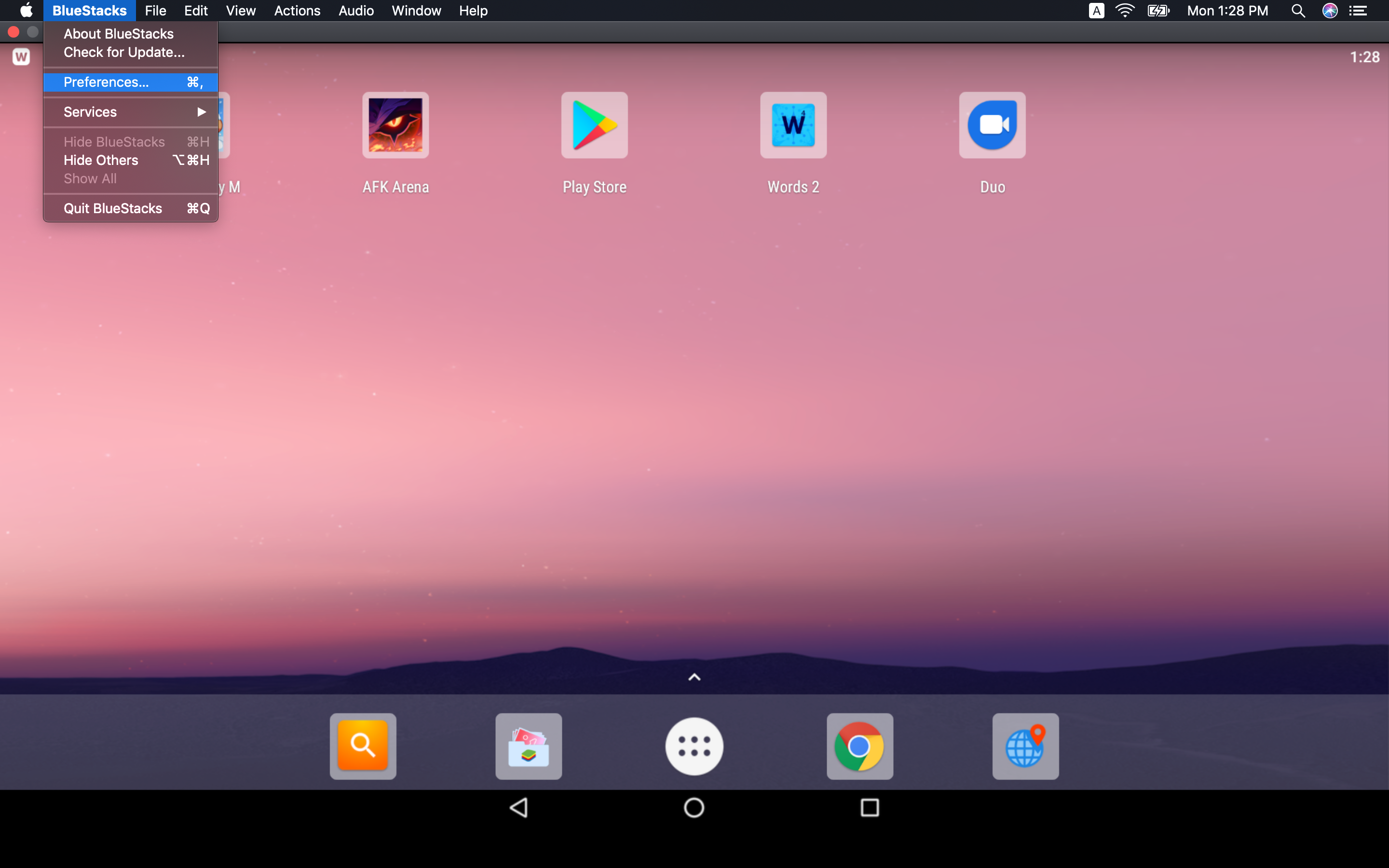 2. Go to the Preferences tab and look for Media folder option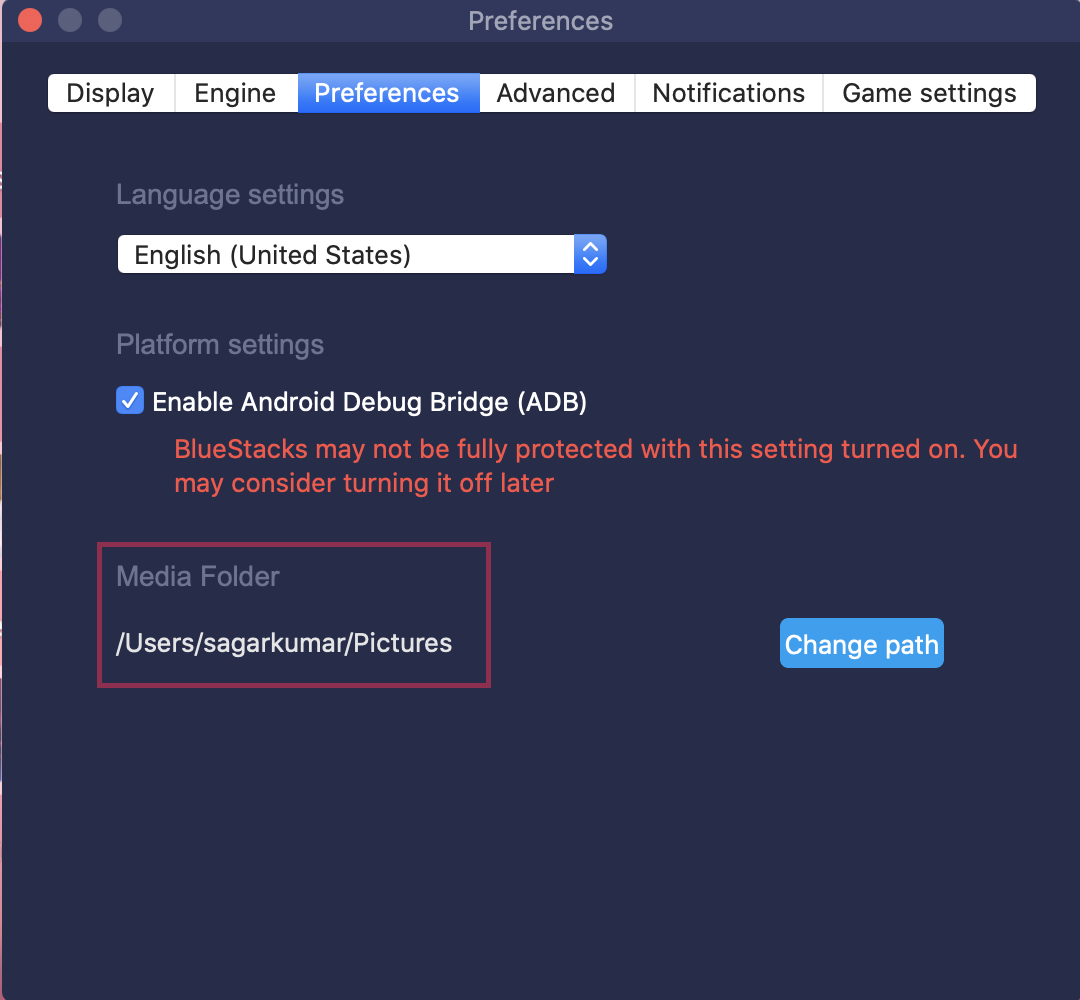 3. Screenshots will be saved in the address provided under Media Folder which can be customized.
We genuinely appreciate your choosing BlueStacks. We hope you enjoy using it. If you have any further questions, please contact us at
support at bluestacks.com
Thank you very much.