Purpose
This article will guide you to create/ record key sequences in Bluestacks. A key sequence is a combination of different task that can be activated using a single keystroke. Now, you can create/record your own key sequence and use it for playing your game.
Benefits:
This will help you to play games more easily by using these key sequences.
Audience
All users of BlueStacks.
BlueStacks Versions affected
4.130.0.1049 and above
Geo's affected
All geo's
Steps to create Key Sequence
1) Launch any application/ game for which you want to create/ record the key sequence.
2) Click on the keyboard control UI icon available on the side panel as shown in the screenshot below.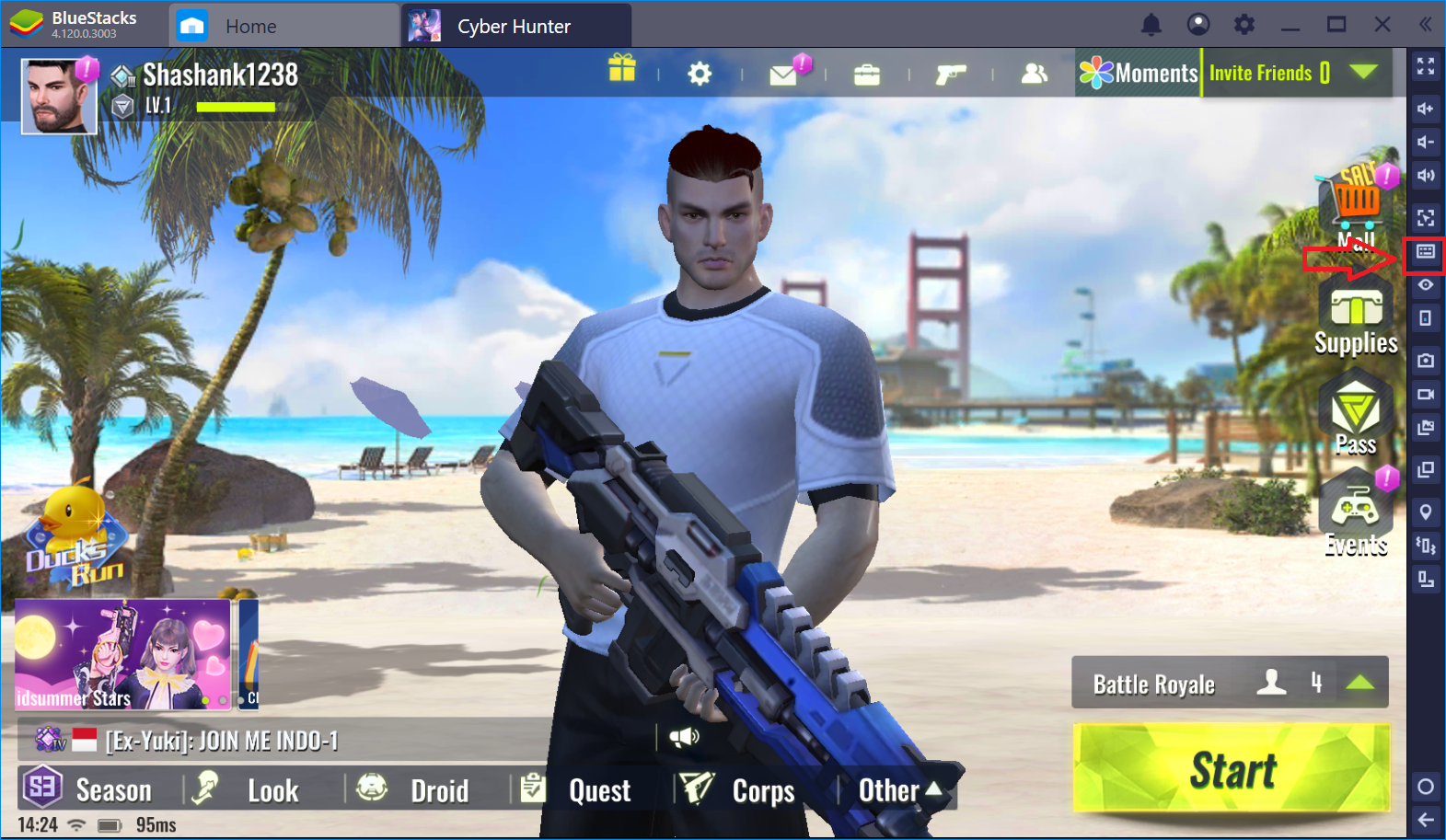 3) It will open the game controls if they are already mapped. Click on Edit as shown below.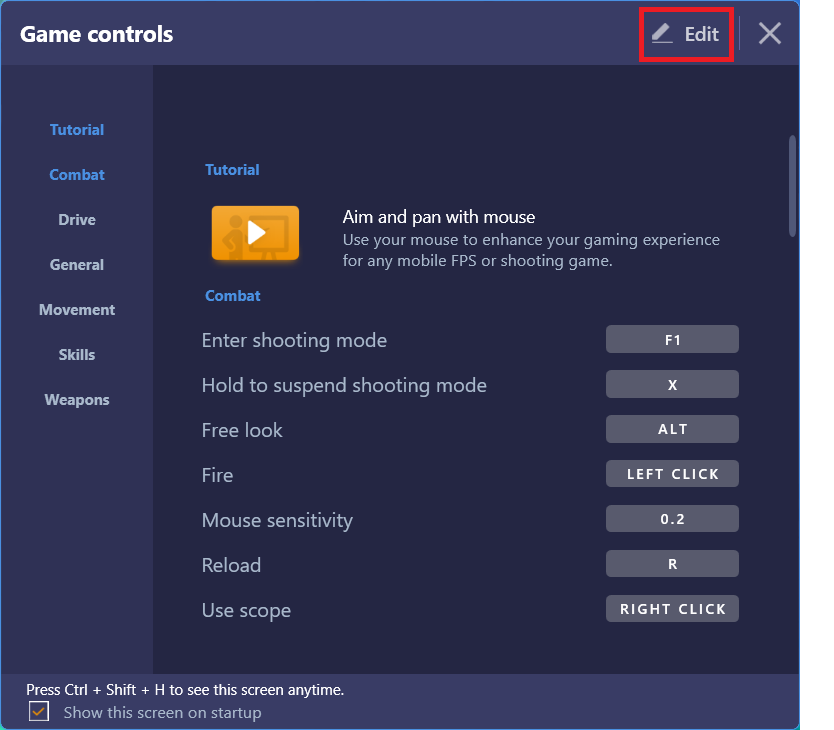 4) Upon clicking Edit you will see Advanced Settings, click on it.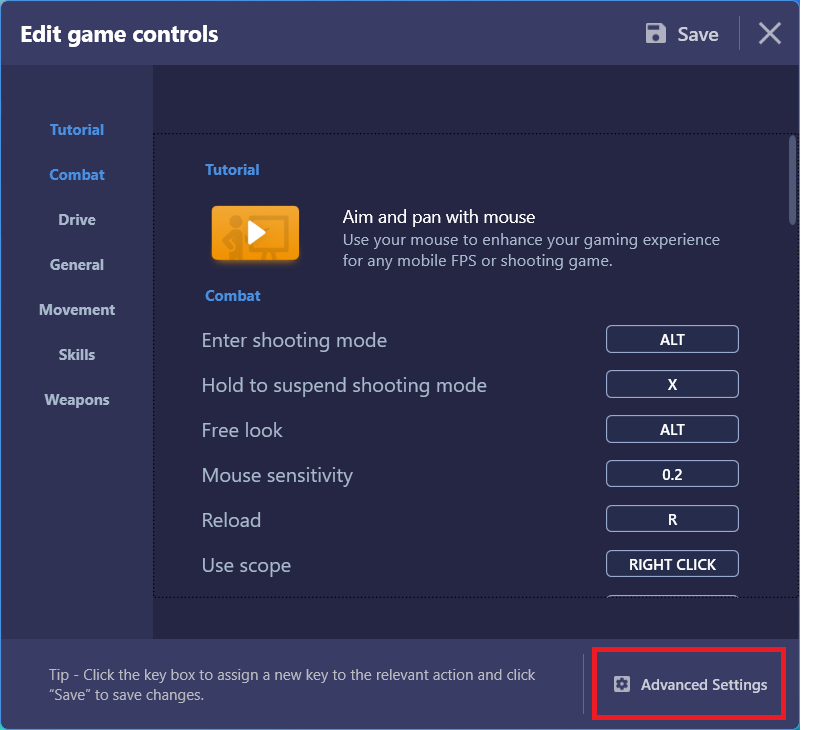 5) Under Advanced Settings, you will see a similar image, click on + icon to record/ add a new key sequence.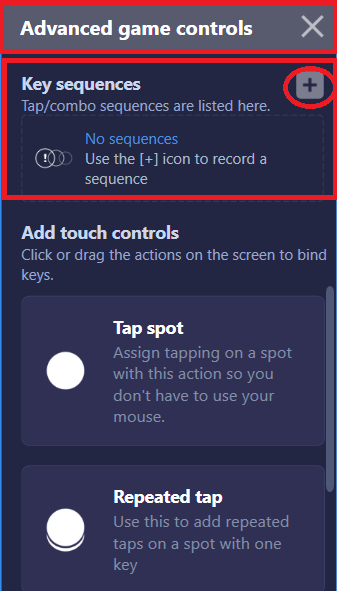 Record a new key sequence
To record/ create a new key sequence click on start, this will start recording all the keystrokes/ task in the application unless Stop is pressed.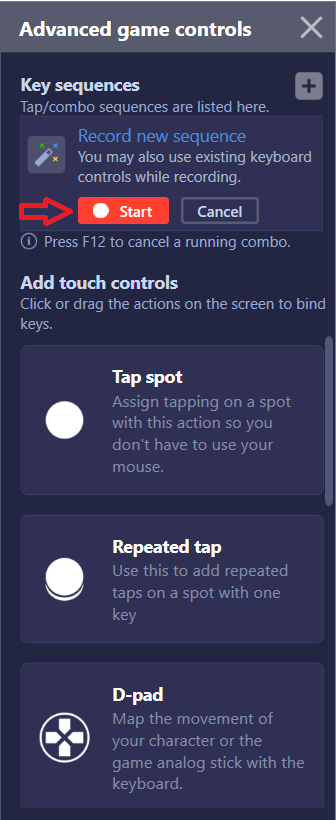 Stop recording: it will stop the recording and ask you to save all the task performed.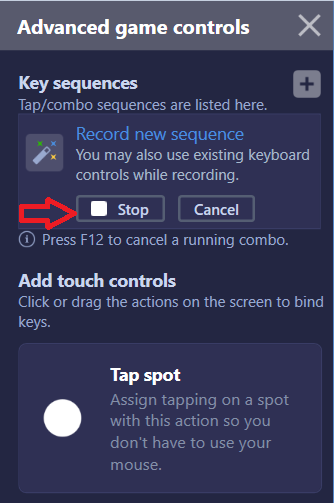 Save Key Sequence: It will map all the task performed to a single key, as shown in the image below:

Assign a name and a shortcut Key to your new key sequence and then click on the Add button.
New key sequence will be added to the list as shown in the image below: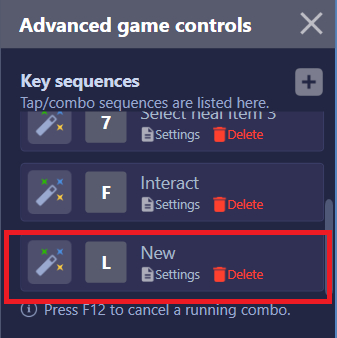 Edit key sequence
You can edit your key sequence once created. To edit key sequence click on Settings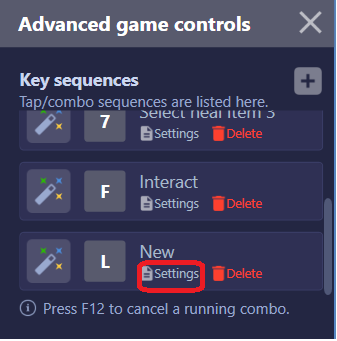 You can make the necessary changes to your key sequence whenever it is needed.
The following primitives can be used for editing Key Sequence.
| | |
| --- | --- |
| Primitive | Functionality |
| MouseDown | Left click down |
| MouseUp | Left click up |
| MouseMove | Mouse drag |
| MouseWheel | Mouse wheel up or down |
| KeyDown | Key press |
| KeyUp | Key release |
| IME | For text input |
| Delay | Add a time interval between two actions in milliseconds |
Some of the examples are shown below:
For KeyUp/KeyDown: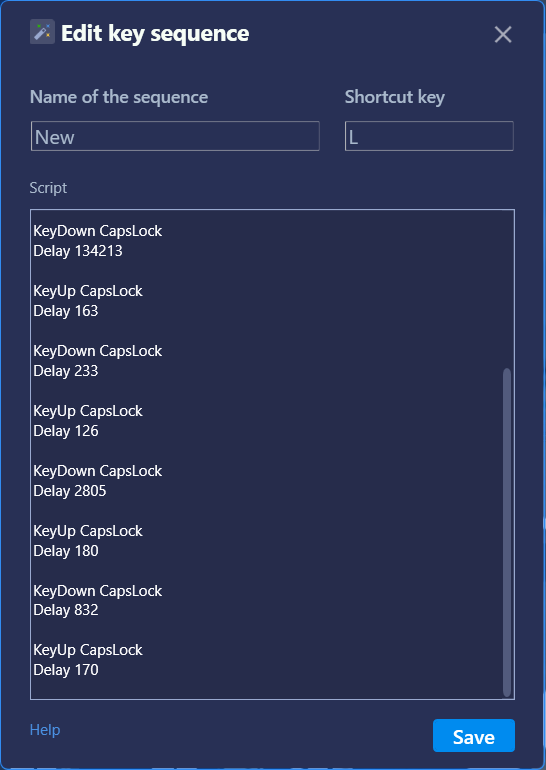 For IME: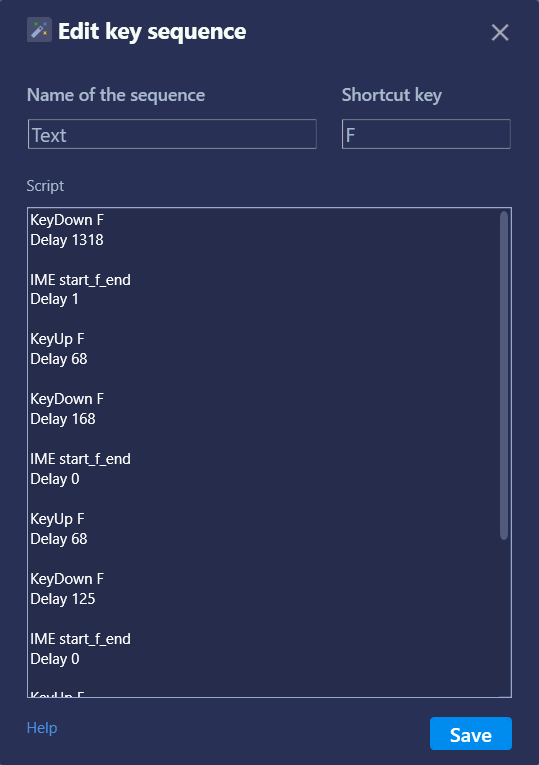 For MouseWheel: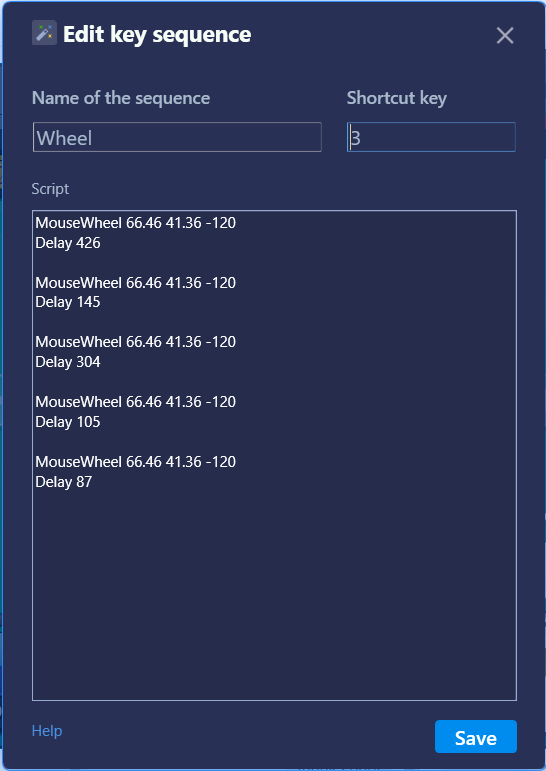 For MouseUp/MouseDown: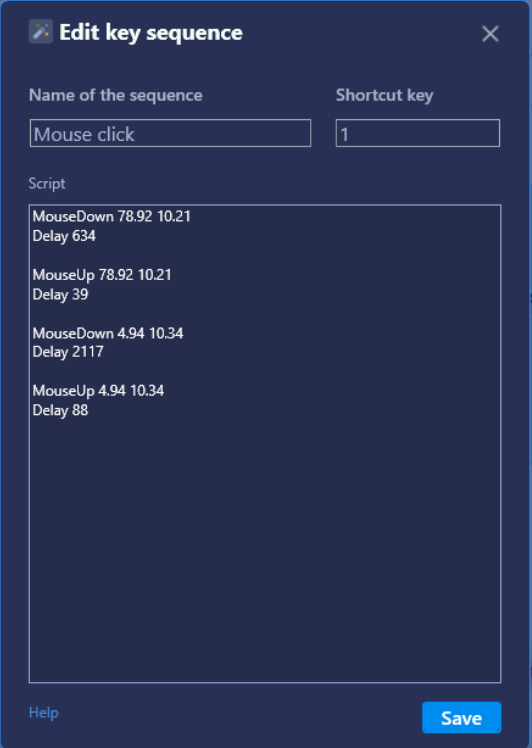 Delete key sequence
Simply click on Delete.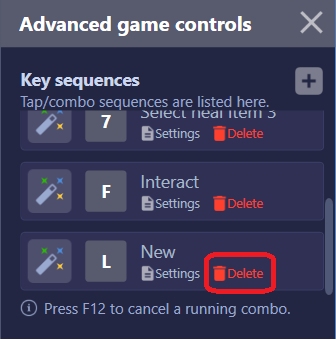 A confirmation dialog box will appear, click on delete, it will delete the Key Sequence.
We genuinely appreciate your choosing BlueStacks. We hope you enjoy using it. If you have any further questions, please contact us at support at bluestacks dot com. Thank you very much.
Last updated on August 21, 2019. .