Purpose
Some apps require gameplay where Hero/Player/Avatar needs to move in indefinite directions. This article will help you with creating new key mappings for such games.
Benefits
To enhance the overall gaming experience with precise and smooth controls.
Audience
Users of BlueStacks version 4.140 and above.
BlueStacks versions affected
BlueStacks version 4.140 and above.
Geo's affected
All Geo's
This can be achieved by mapping the app as MOBA mapping. Where you need to right-click and move your mouse in the desired direction, with this your hero avatar will also move in the same direction, e.g, Mobile legends fall under this category. To illustrate, below we have mapped Mobile legends with MOBA mappings.
Step 1: Open Mobile legends app, open key mapping tool, go to Advanced settings.
To start afresh you can create a new scheme by clicking on the drop menu.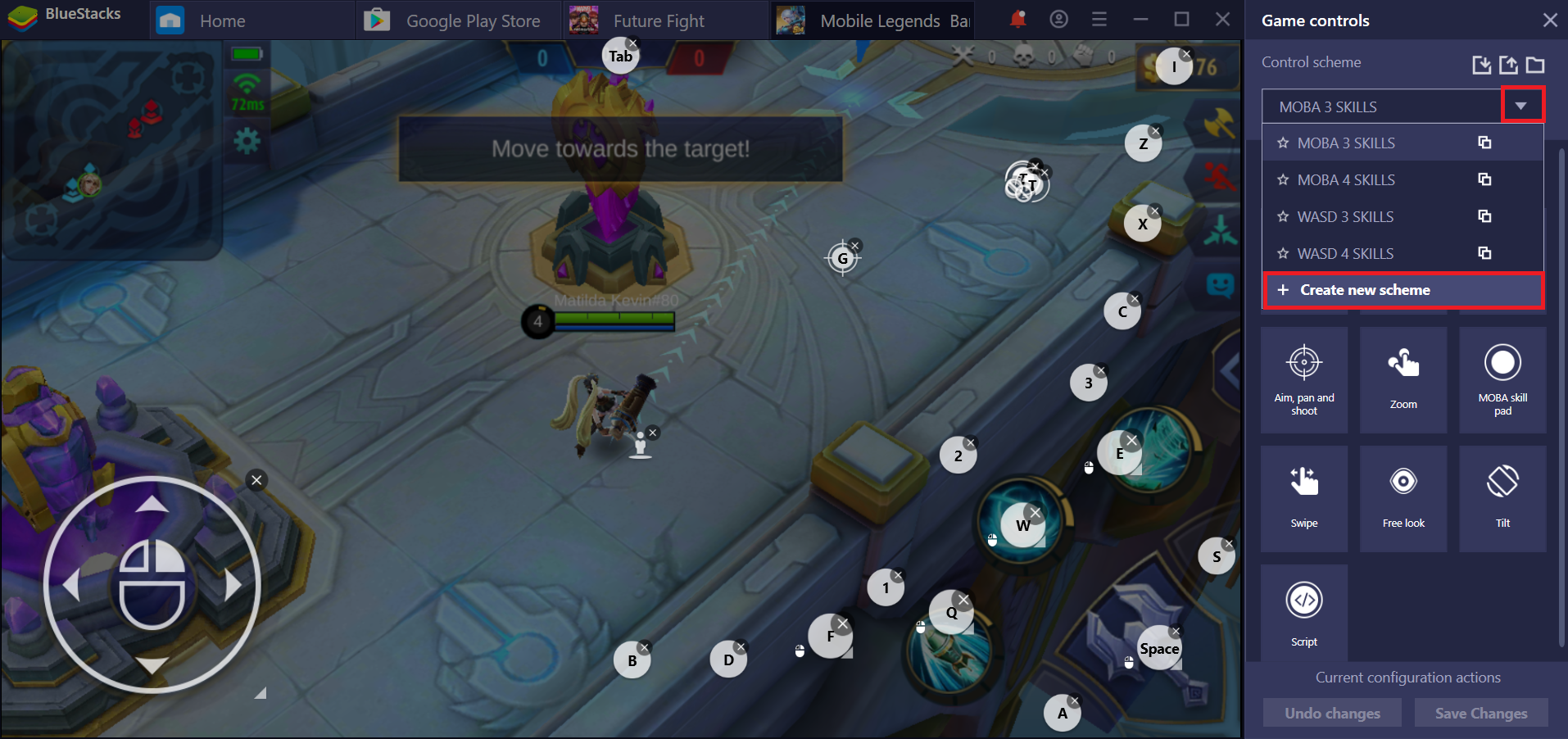 Step 2: Drag D-pad control and place it over the game touch area.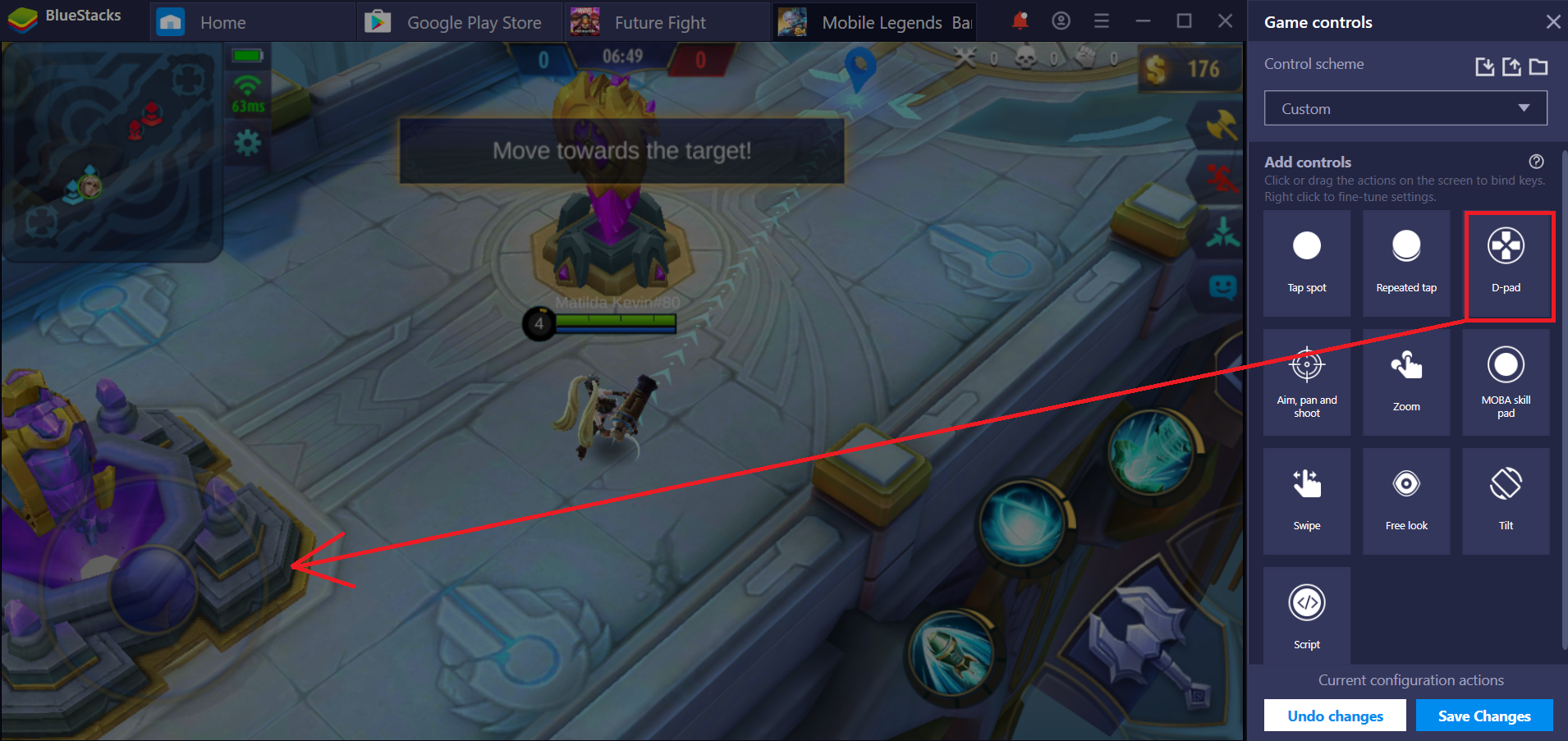 Step 3: After placing D-pad, use the mouse right click to open control D-pad settings window. Where you can assign your favourite keys (WSAD mostly). Also there you need to check on the MOBA control mode checkbox and place hero dummy over the hero.
NOTE: The WASD section of the settings window is greyed out when MOBA control mode is ticked.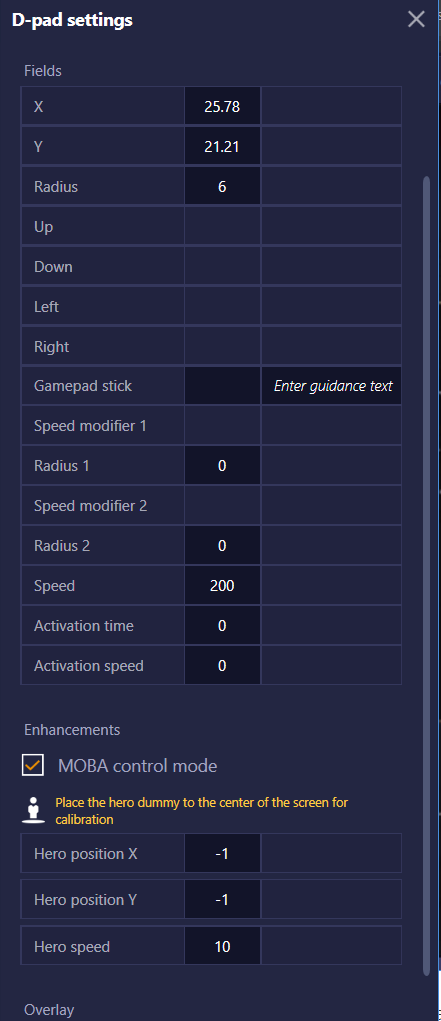 In the screenshot below as you can see Hero dummy icon is placed right on the Game Hero/Avataar.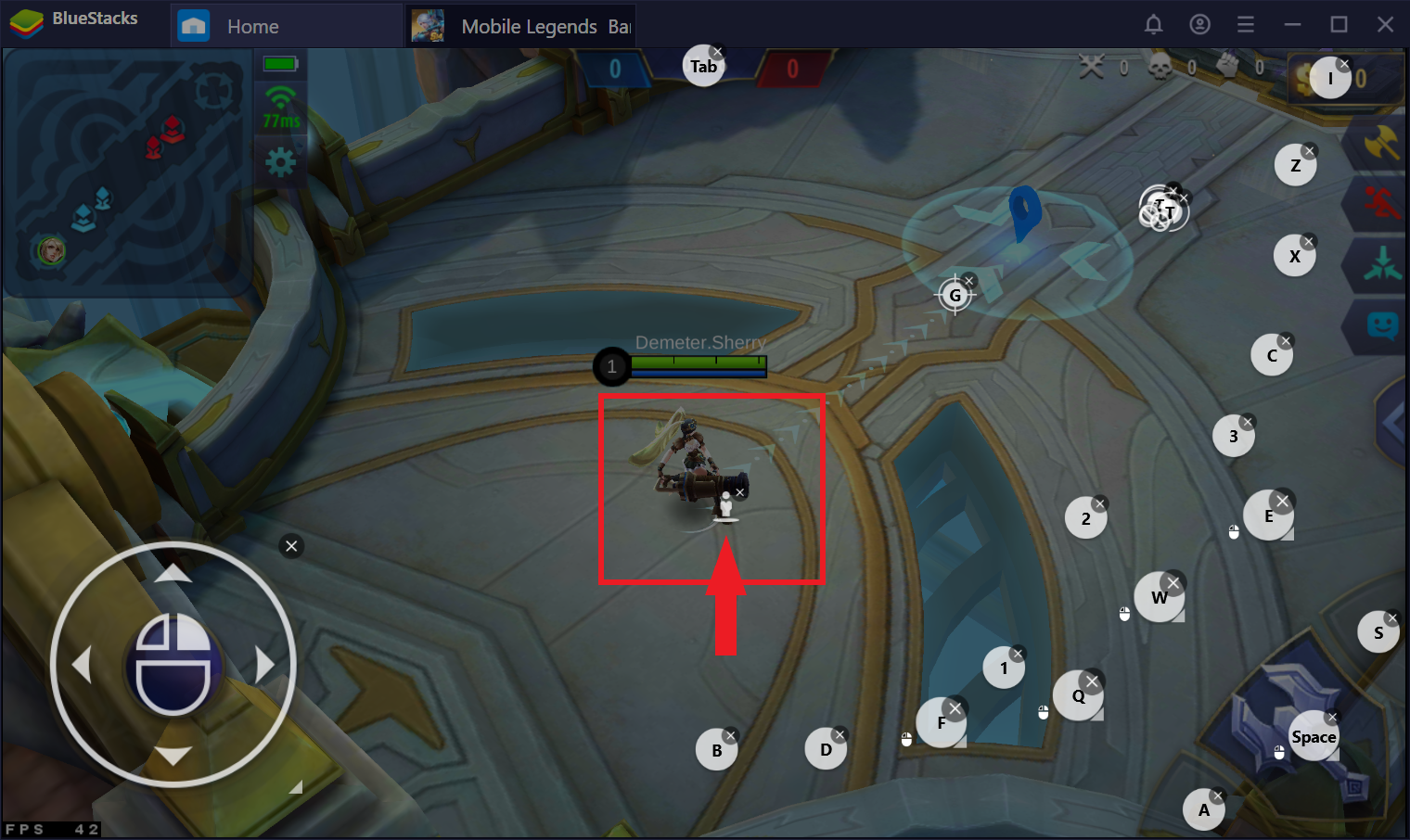 Step 4: MOBA skill pad
Just like MOBA movements, MOBA skills are attacks that can be cast in indefinite direction. Just like MOBA movements, these are also cast by pressing the mapped key and then moving the mouse in the desired direction.
Drag MOBA skill pad on Hero skills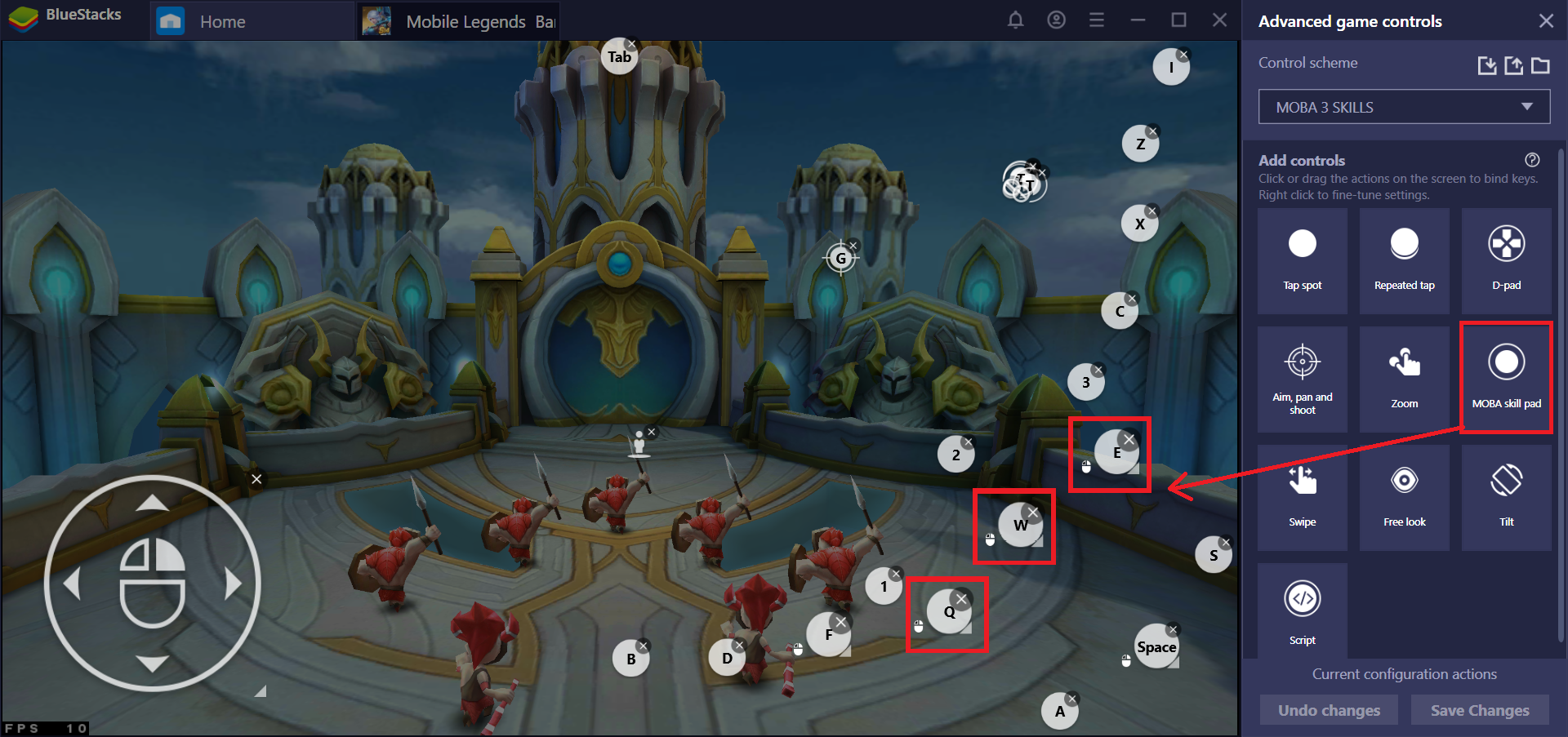 On placing MOBA skill pad, use mouse right-click to open MOBA skill settings window. You can here assign your desired key for engaging that skill.
MOBA skill settings with "Q" key mapped for "Skill 1"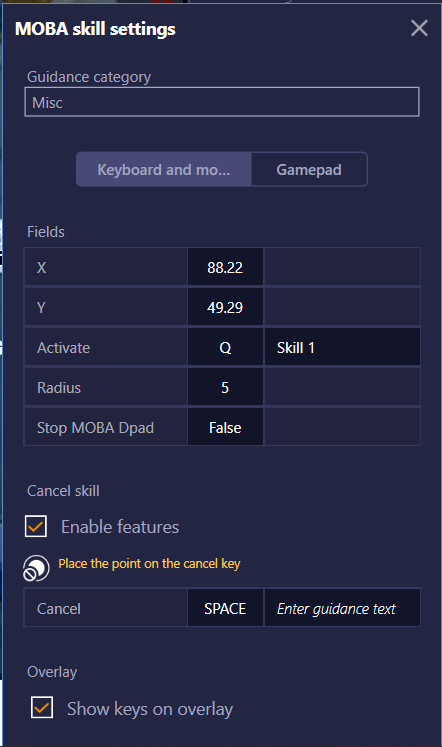 Note: MOBA skills can be cancelled by assigning Cancel skill key. In the above example key "T" is mapped for cancelling skills. Cancel key needs to be placed on the screen like the MOBA dummy hero.

Upon mapping all the MOBA skills and MOBA movements, save the mapping by clicking "Save" on Advanced Game Control window.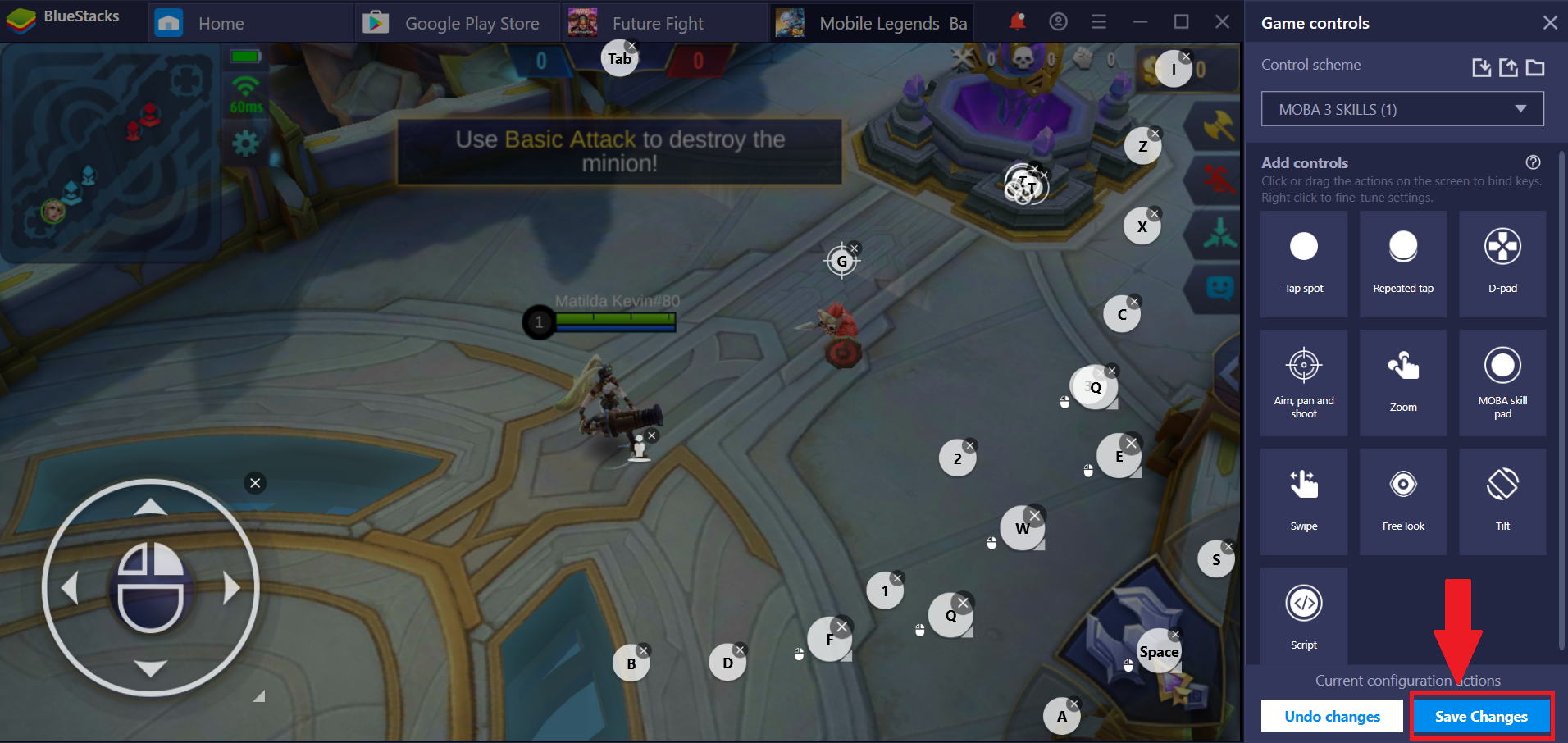 On relaunching the app/Clicking keymap icon you can see guidance for all the Keys mapped in Game Control window.
We genuinely appreciate your choosing BlueStacks. We hope you enjoy using it. If you have any further questions, please contact us at support at bluestacks dot com. Thank you very much.
Last updated on October 3rd, 2019