Purpose
Users who subscribe to BlueStacks Premium subscription plan can manage their content preferences from My Account. This article is meant to acquaint you with how to manage content preferences.
Benefits
Premium subscribers can personalize their experience of using BlueStacks.
Audience
All users who subscribe to BlueStacks Premium subscription plan.
BlueStacks versions affected
BlueStacks Version 4.140. and above.
Geo's affected
All Geo's
Steps:
1. Click on 'My Account' icon on the top bar of BlueStacks.

2. Upon clicking 'My Account', you will be able to see the 'Content preference' section as shown below.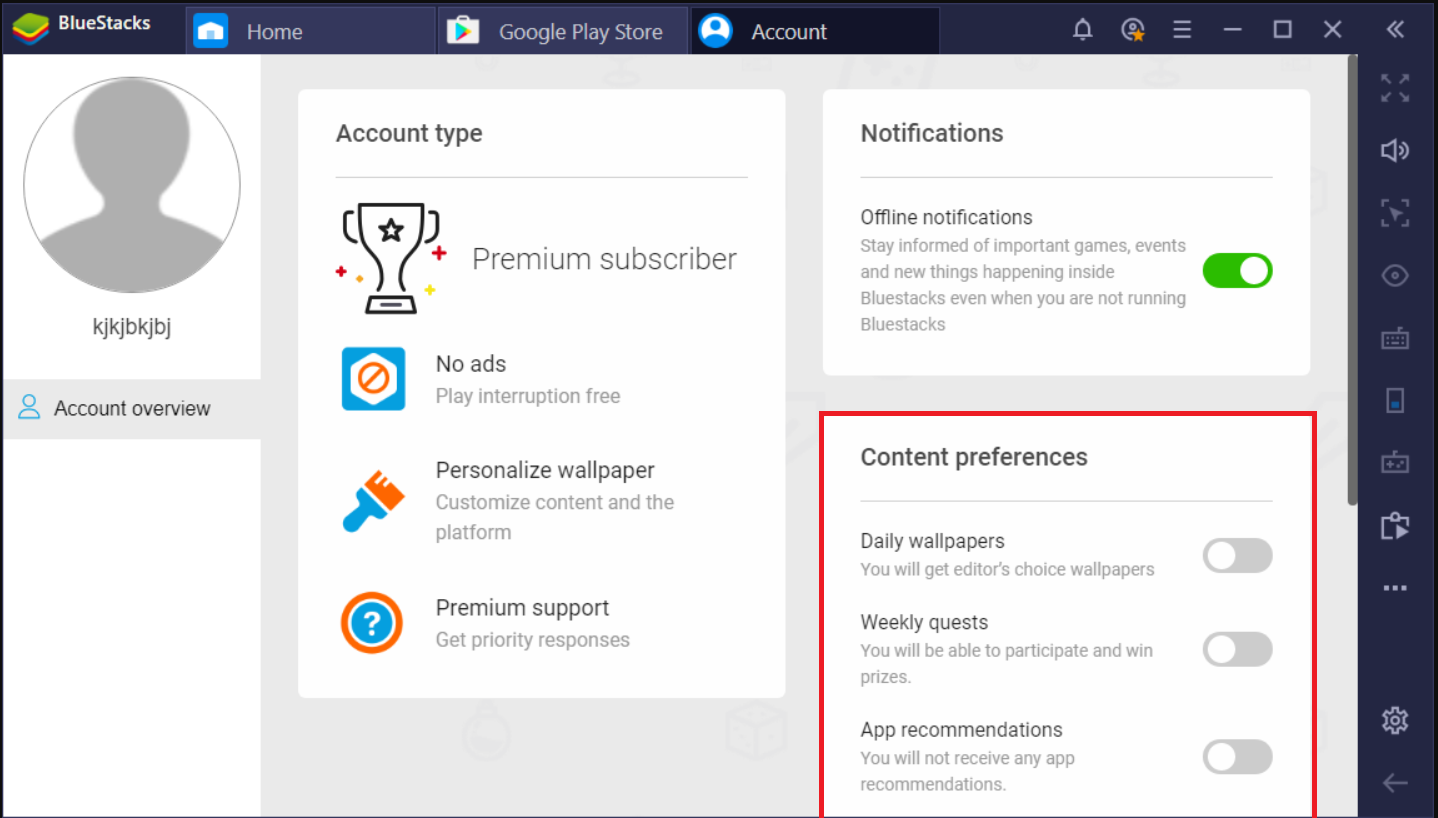 3. Select your personal preferences by using the green slider buttons and then click on 'Save Changes' button to save your preference.
You can disable the recommended apps, daily wallpapers or weekly quests on BlueStacks by turning off the slider button beside each option.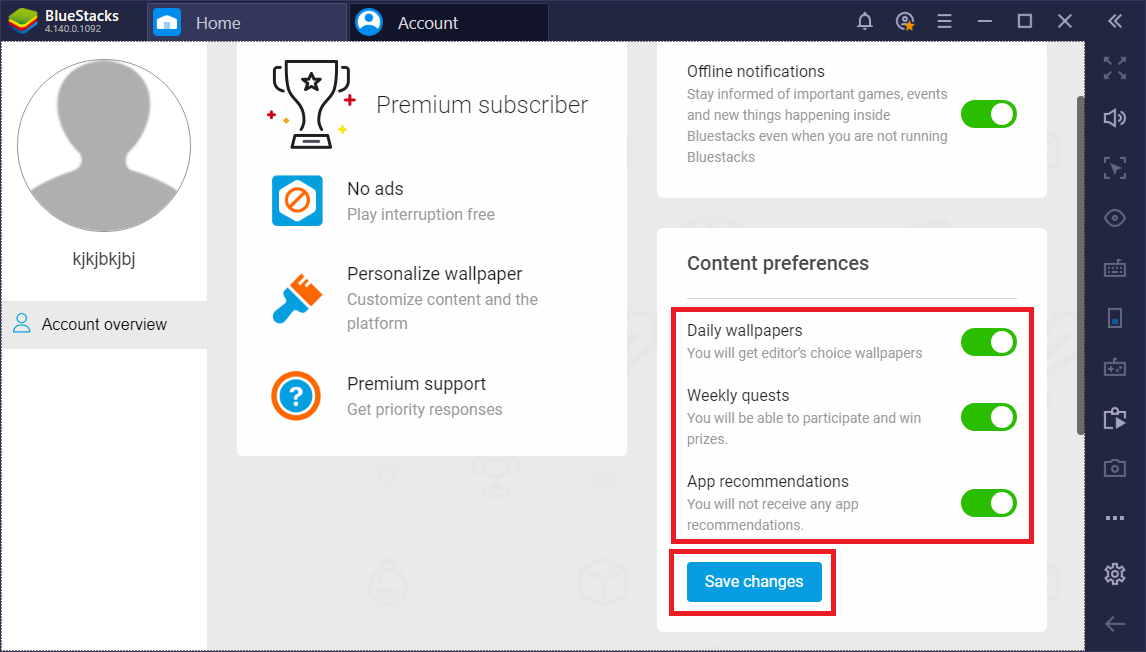 We genuinely appreciate your choosing BlueStacks. We hope you enjoy using it. If you have any further questions, please contact us at support at bluestacks dot com. Thank you very much.
Last updated on October 3rd, 2019.