How will it help?
This article will guide you on how to uninstall or remove any application from your BlueStacks.
NOTE: To get the best BlueStacks experience, we recommend updating to our latest version.
---
How to uninstall or delete an app in BlueStacks?
1. Open BlueStacks and click on 'My Games' Tab located on the top left.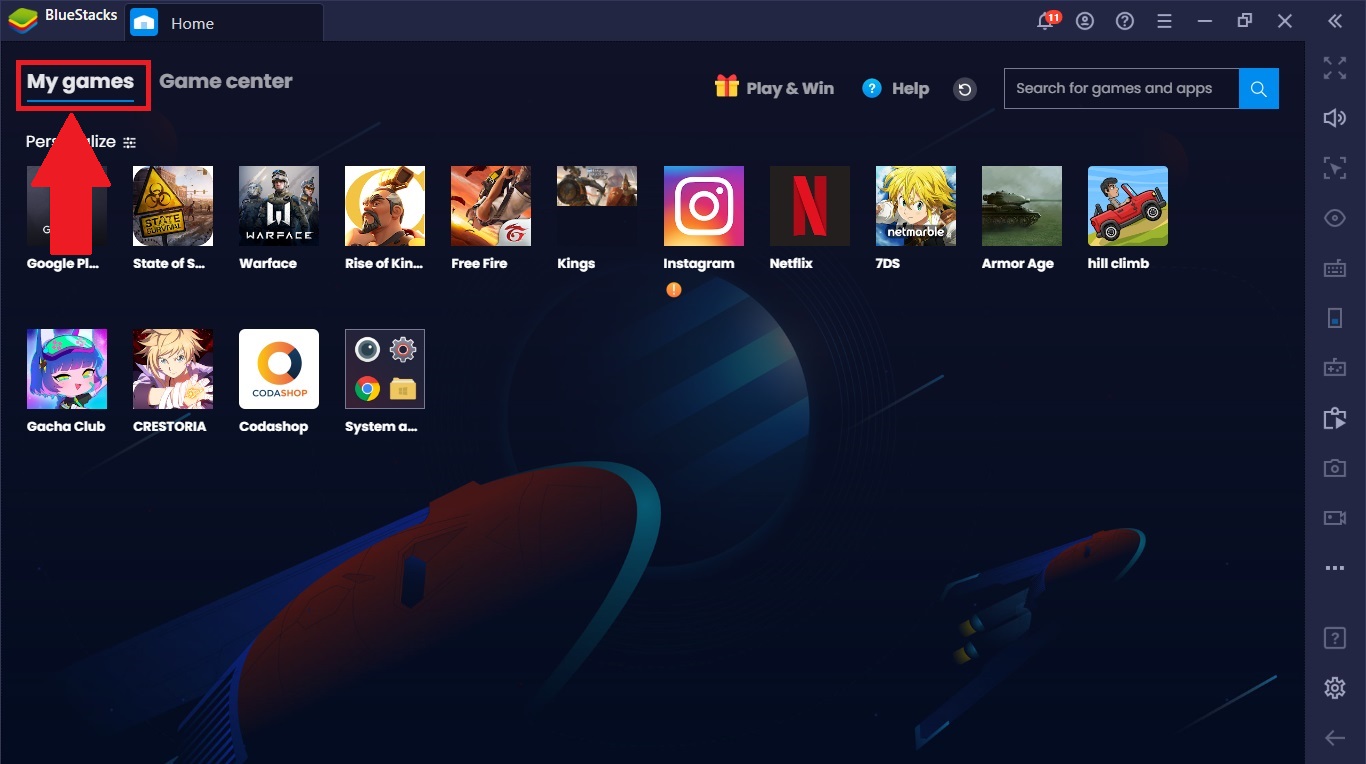 2. Now, move your cursor on top of the app that you wish to uninstall. You will notice three vertical dots appear on top of the icon, as shown in the image. Click on the three vertical dots.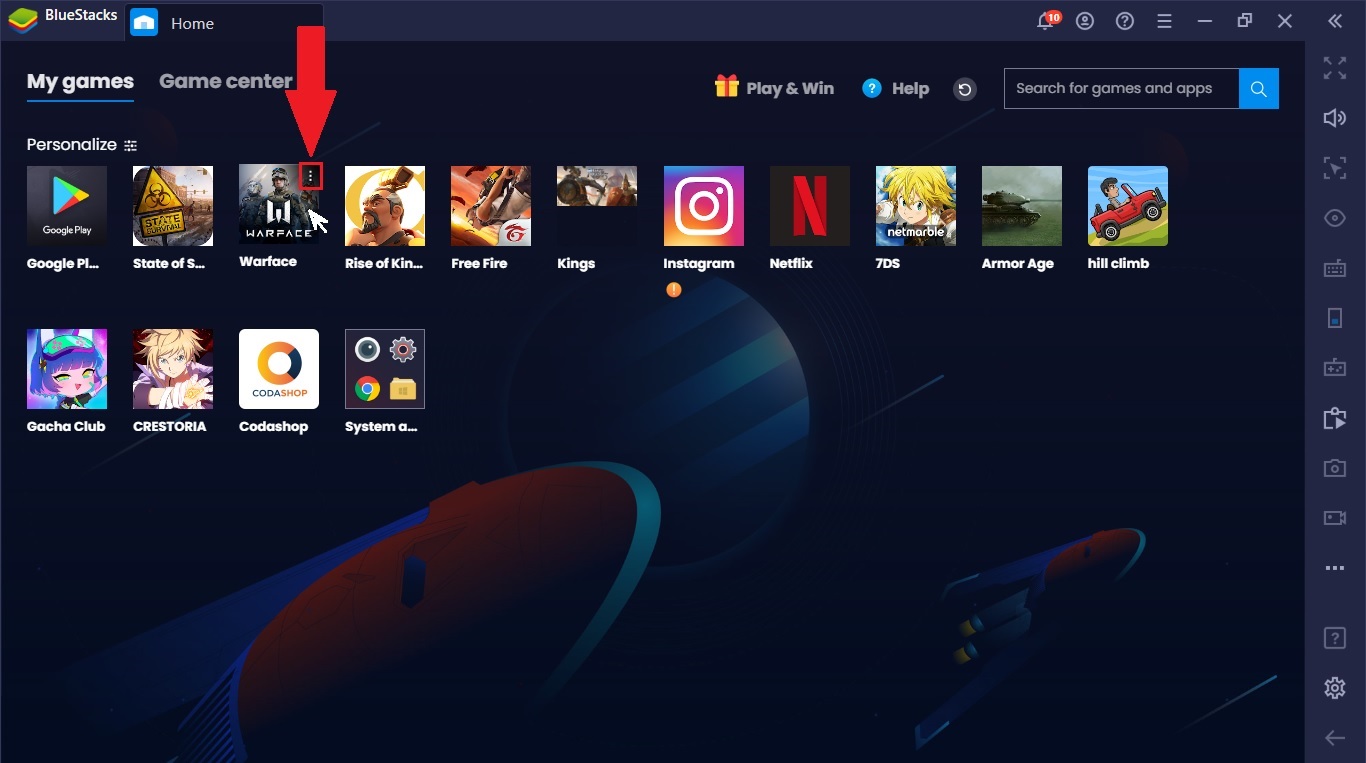 3. This will open a small box with the options 'Play' and 'Uninstall'. Select Uninstall.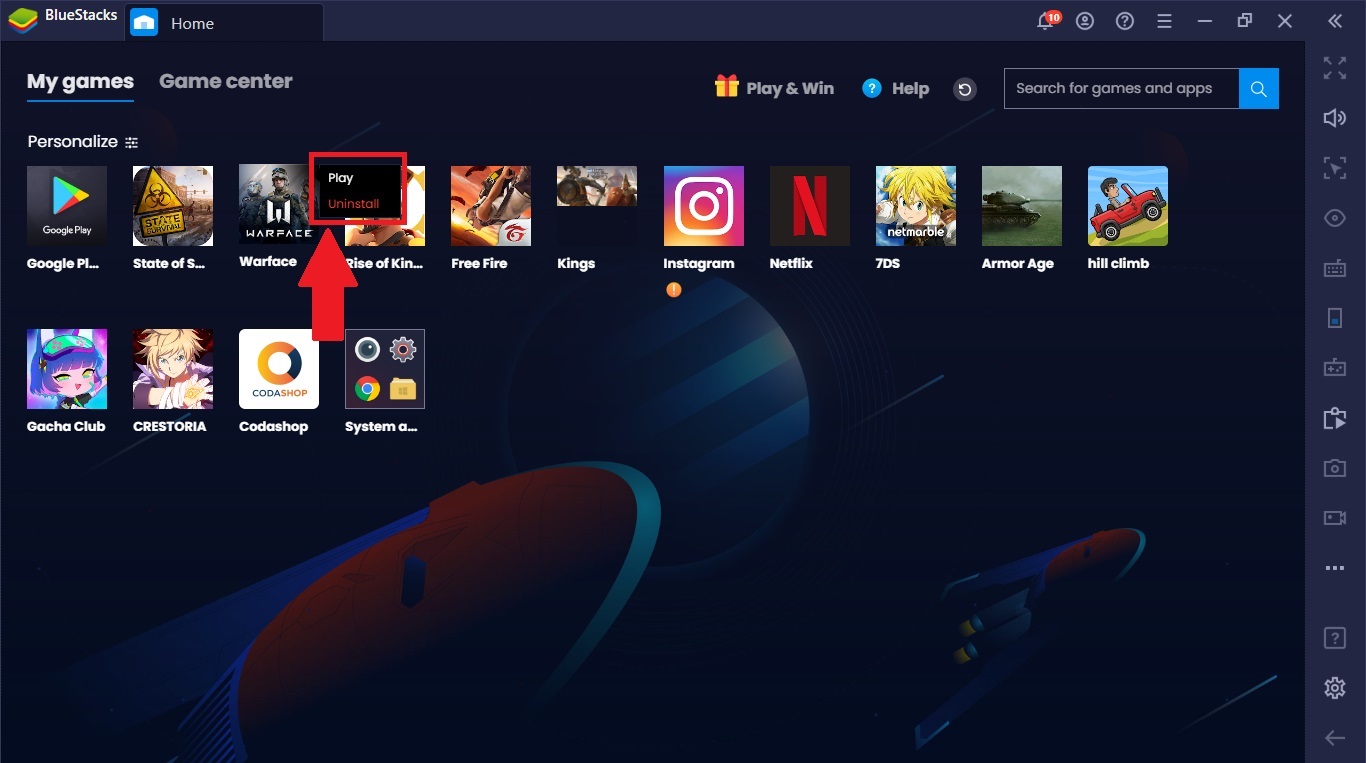 4. You will be given a confirmation pop-up. Click on Delete if you want to uninstall the selected app.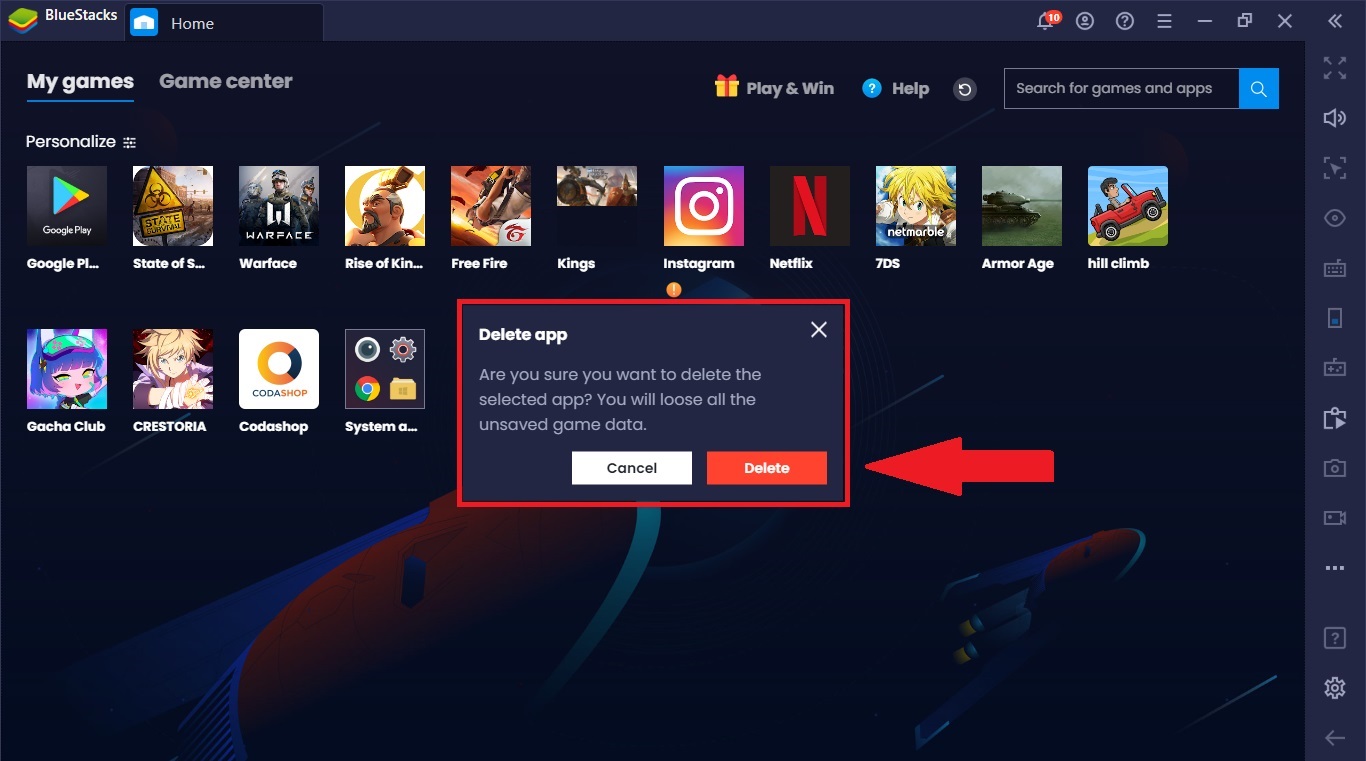 Repeat the procedure if you have more than one app to be uninstalled or deleted from BlueStacks.
NOTE: Apps under the System app cannot be uninstalled or deleted.
---
What if I am using older BlueStacks?
If you are using an older version of BlueStacks, please read this article to know how to uninstall or delete an app.
---
Thank you for choosing BlueStacks. We hope you enjoy using it. If you have any further questions, please contact us at support@bluestacks.com. Happy Gaming!
Last updated on October 5, 2020.