How will this help?
Keyboard shortcuts on BlueStacks let you perform various different actions in the span of a second. This article will teach you how to edit those keyboard shortcuts so that they fit your preference and style.
---
How can I change keyboard shortcuts?
You can easily change any keyboard shortcut according to your preference, by following these steps:
1. Launch BlueStacks and click on the gear icon on the side toolbar, as shown below.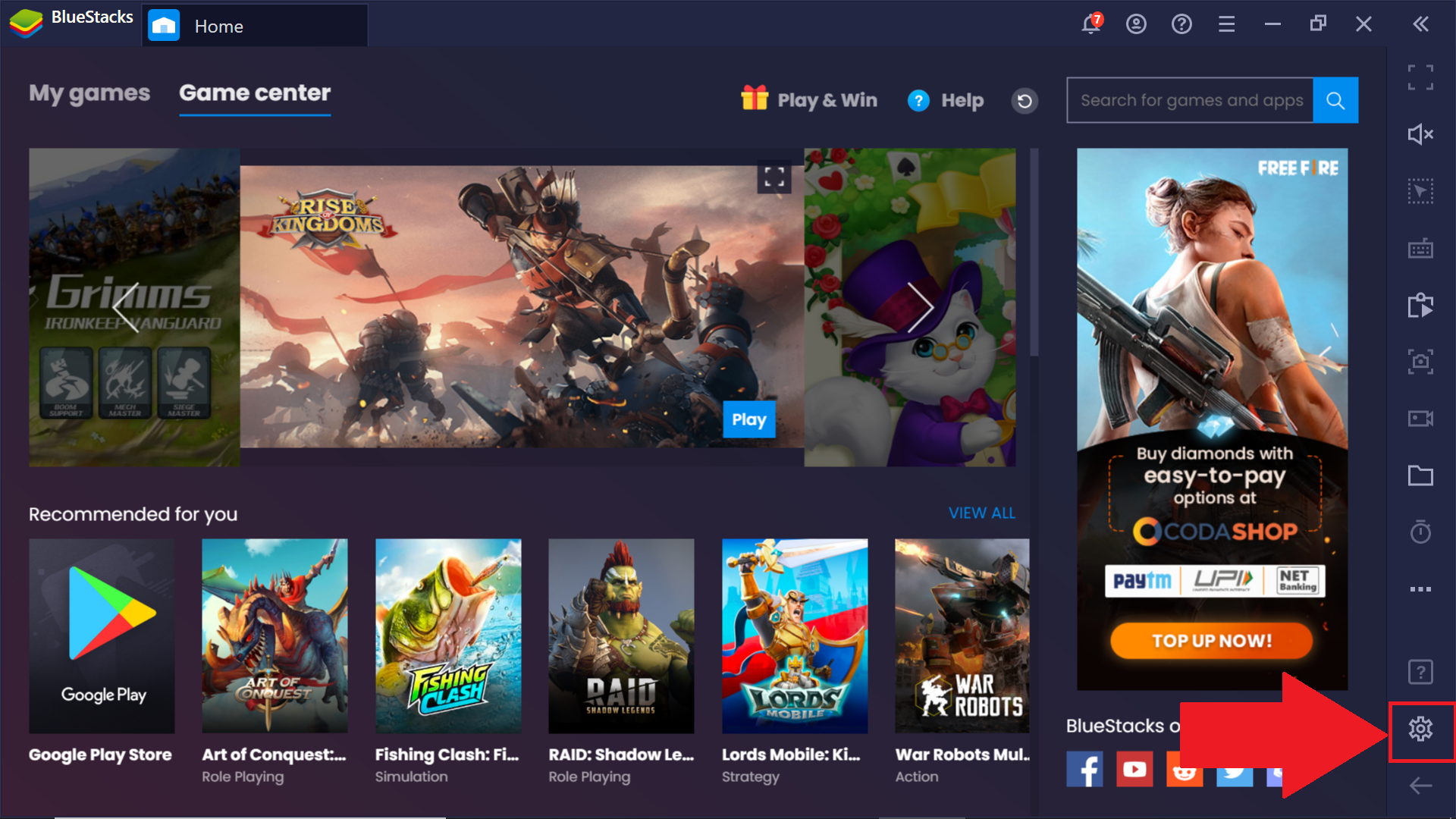 2. The settings menu will open up. Here, go to the Shortcut keys section.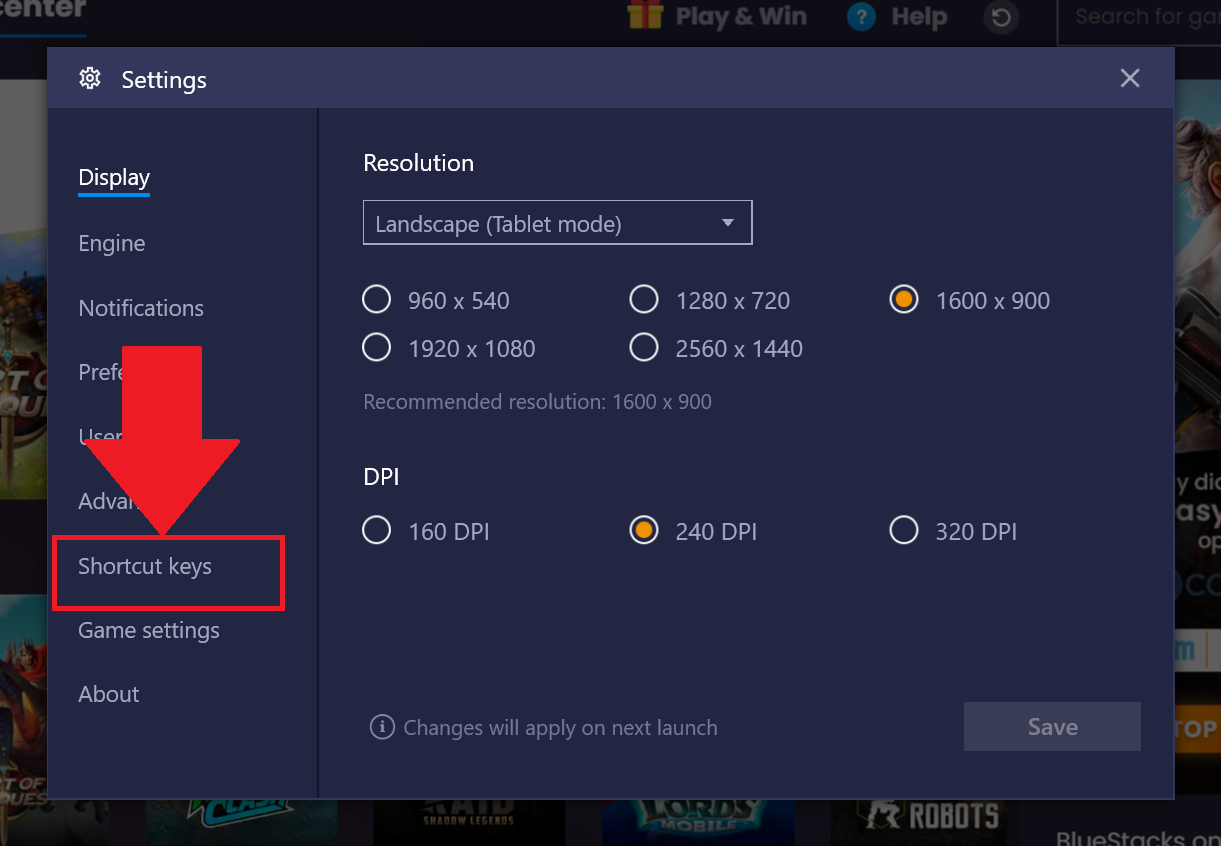 3. Upon scrolling through this section, you will find keyboard controls for various types of actions, namely Windows actions, System actions and Miscellaneous.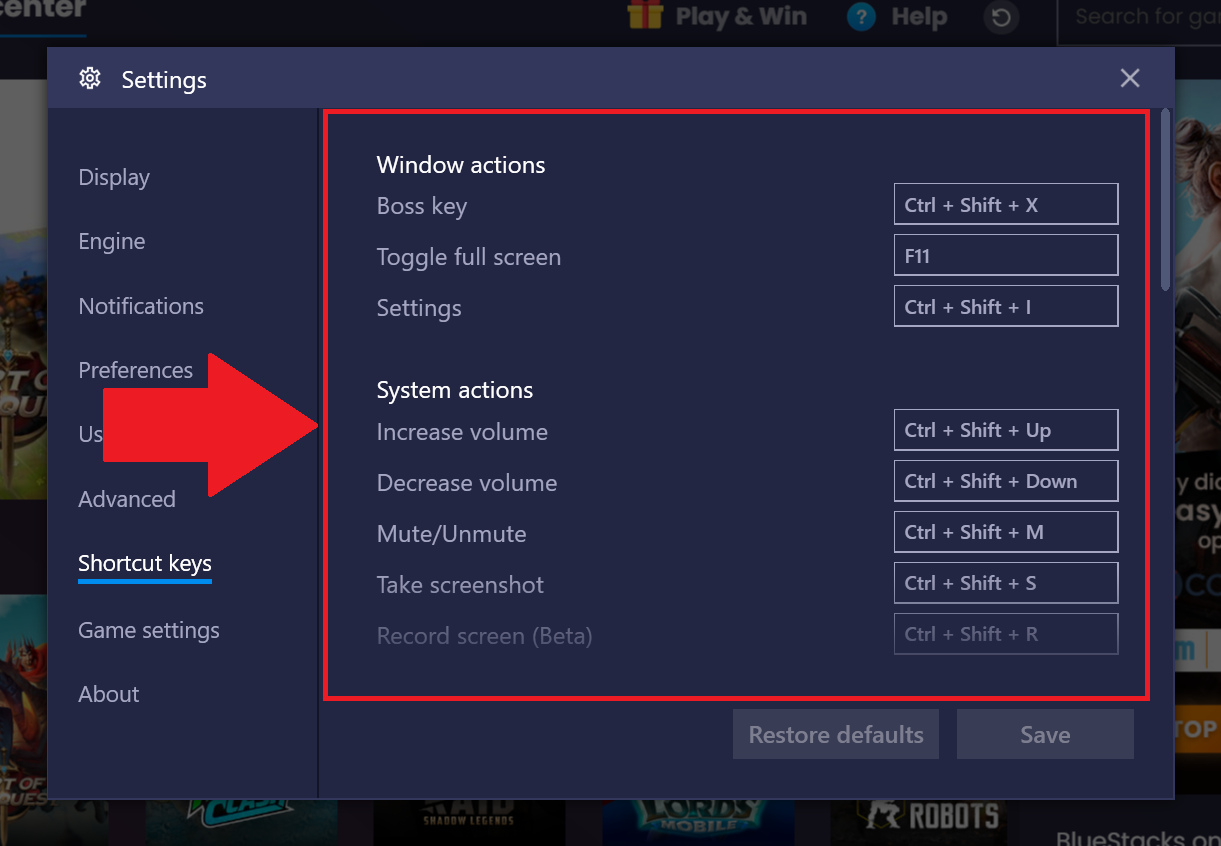 4. Here, click on the shortcut that you want to change for any specific action. As an example, let's choose the shortcut for increasing volume.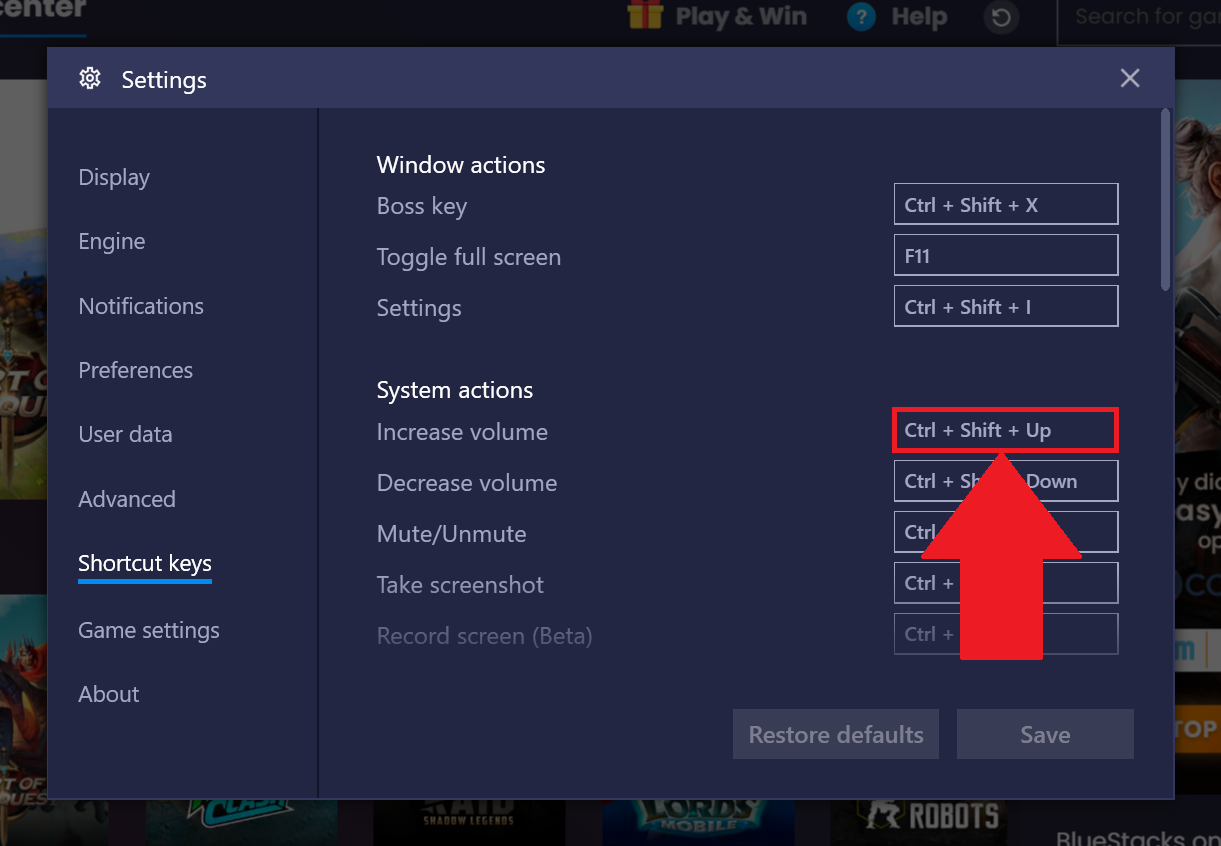 5. Now, you can replace the Up key used within the shortcut, by pressing any other key of your choice.
NOTE: In case, the shortcut you chose is already being used for another action, you will be notified as such by a message stating "The shortcut is already in use by another action".
6. Finally, click on Save to apply the changes you've made to the keyboard shortcut.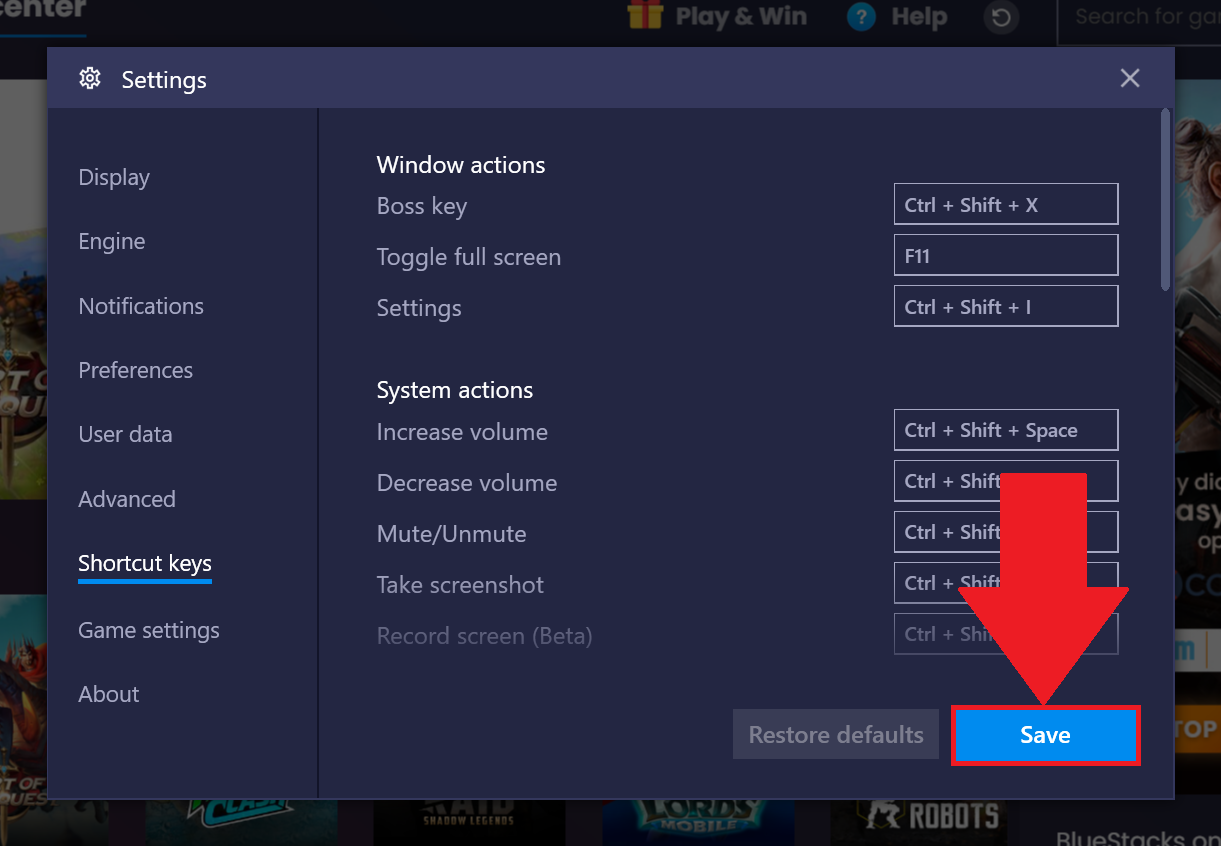 You can always go back to the original shortcuts by clicking on Restore defaults.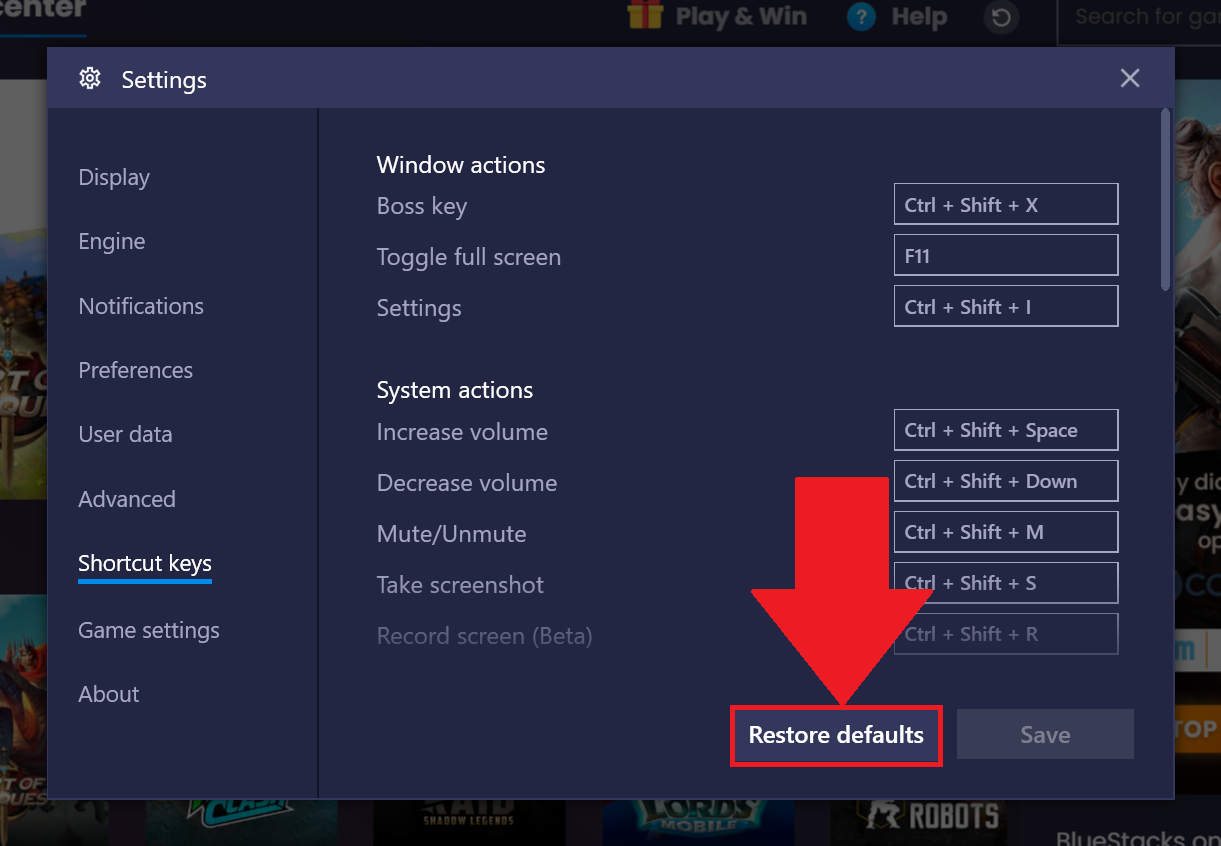 ---
I'm on an older version of BlueStacks 4. What should I do?
If you're on an older version of BlueStacks 4, click here to learn how to change keyboard shortcuts.
---
Thank you for choosing BlueStacks. We hope you enjoy using it. If you have any further questions, please contact us at support@bluestacks.com. Happy Gaming!
Last updated on Sept 2, 2020.