Purpose
This article will guide you on how to assign keyboard shortcuts to perform various action on BlueStacks 4.
Benefits
You can tailor the experience of using shortcuts on BlueStacks to suit your own needs.
Audience
All users of BlueStacks
BlueStacks versions affected
BlueStacks version 4.140 and above
Geo's affected
All Geo's
Steps to navigate to the shortcut keys tab.
Click on the hamburger menu on the top bar as shown below.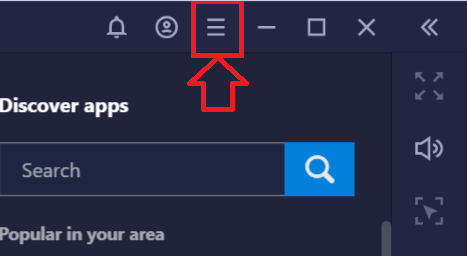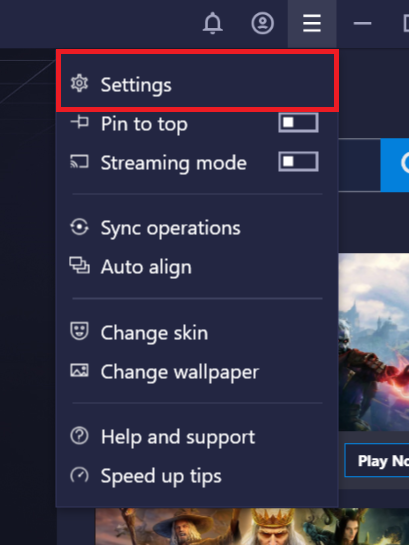 Here, click on the shortcut keys tab as shown in the screenshot.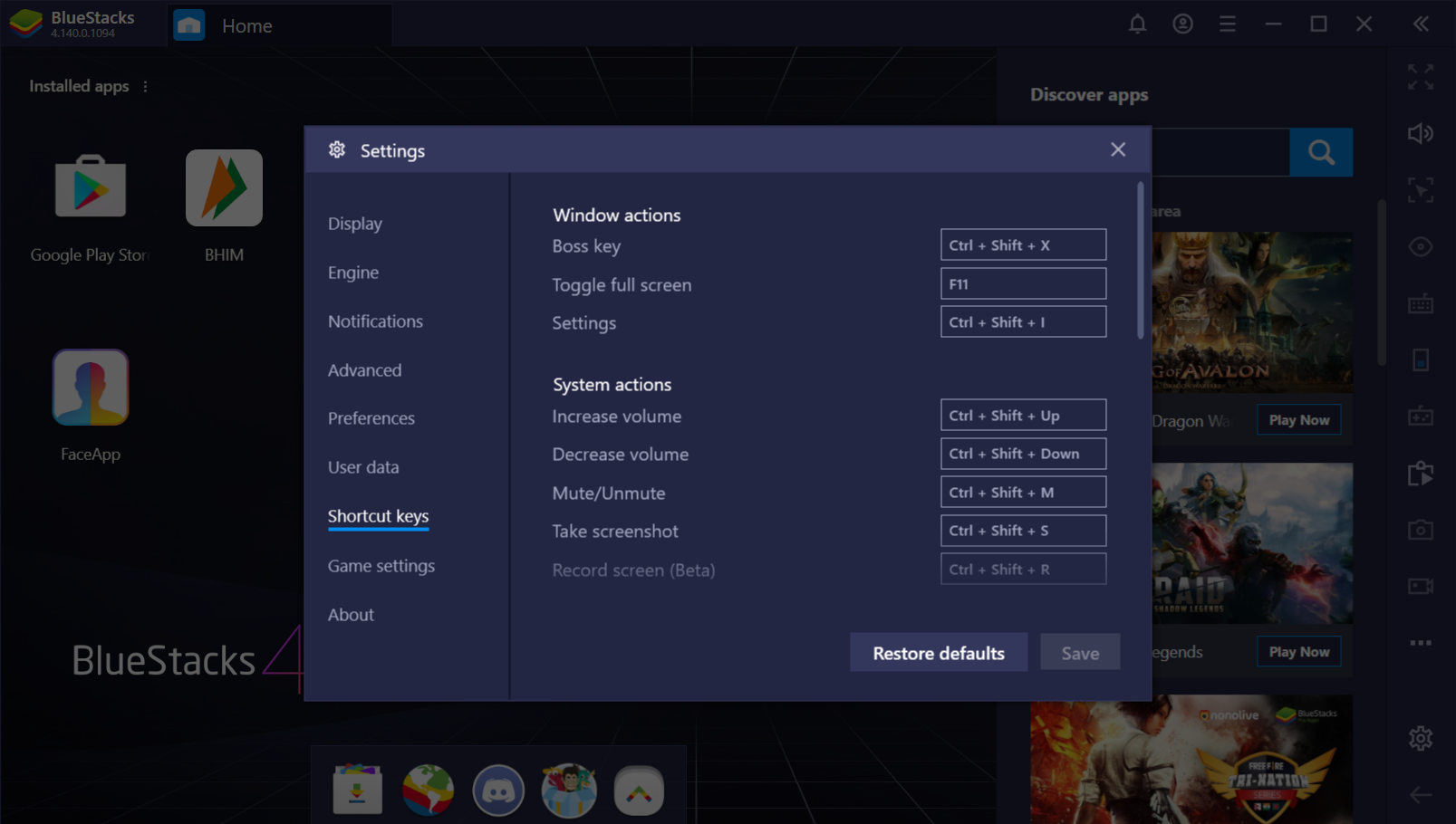 You will see 3 sections namely, Windows actions, System actions, and Miscellaneous. These sections will further have the name of the action and the shortcuts as displayed in the images below.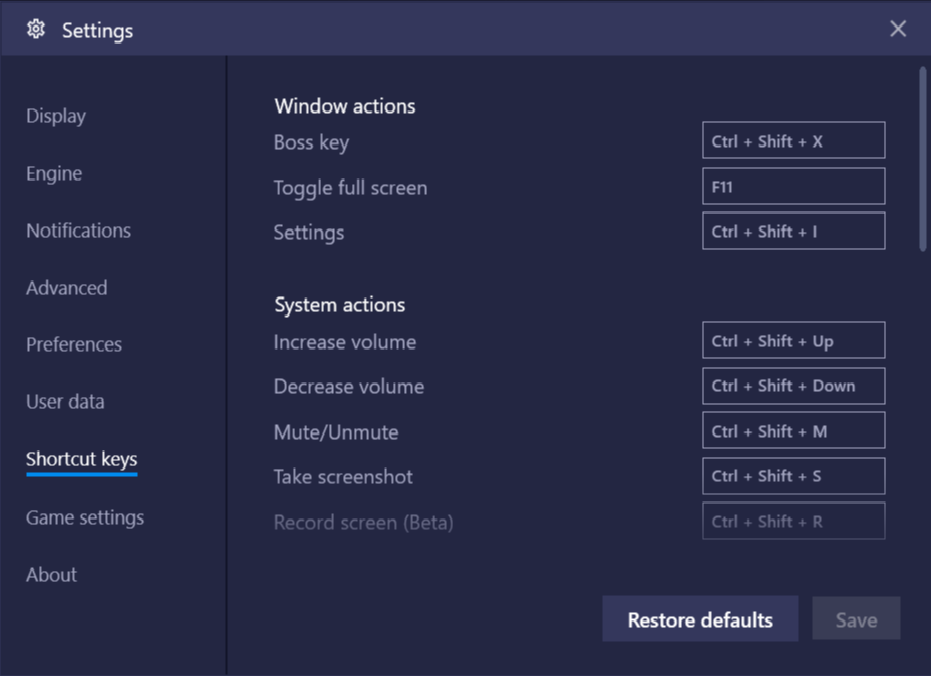 Upon scrolling down, you will find miscellaneous actions.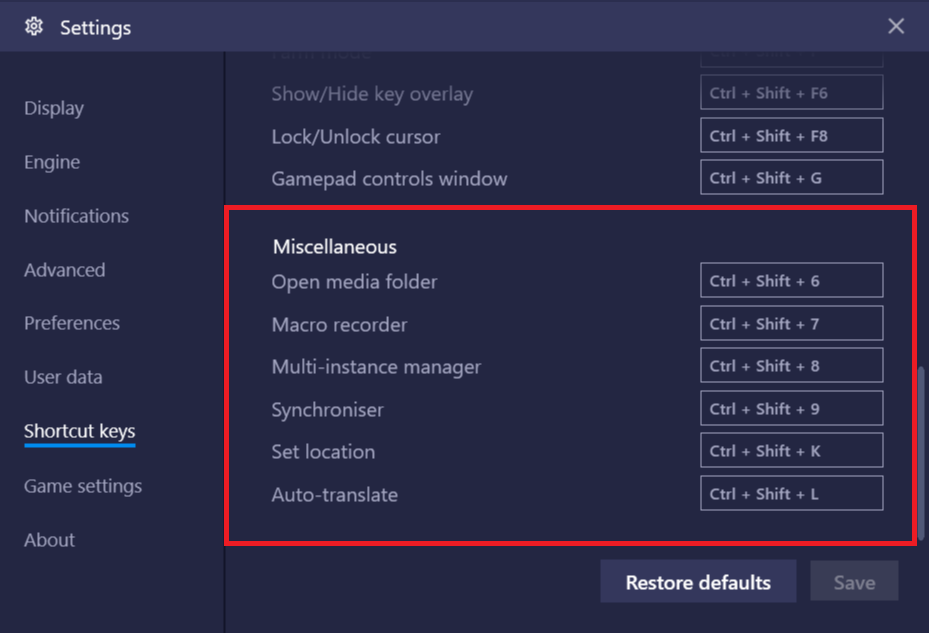 Now that you are aware of the locations of the shortcut keys tab and the shortcuts it offers. Let us look at the steps to personalize the shortcuts by taking the 'Boss key' shortcut as an example
Click inside the box as shown in the image below: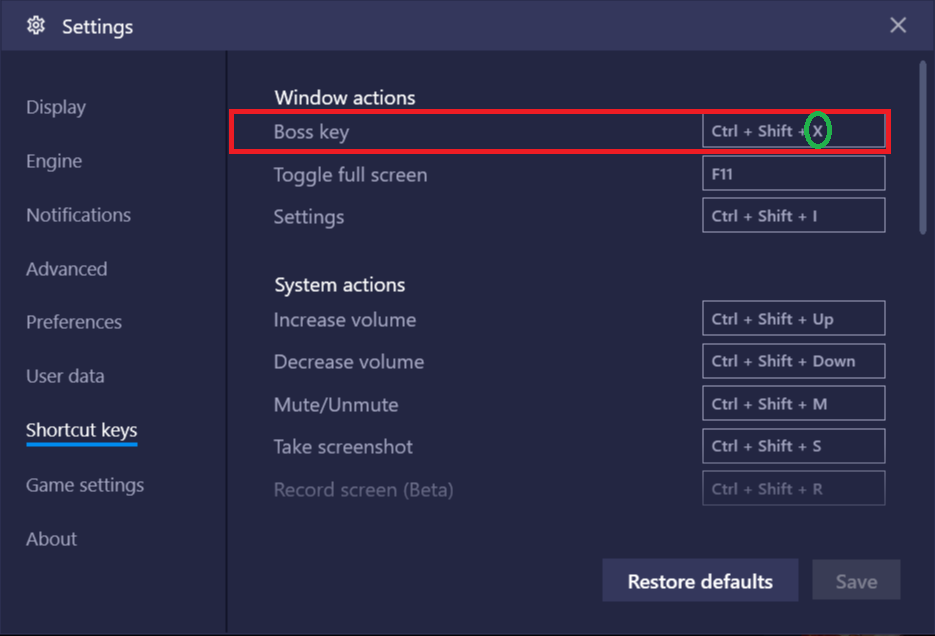 This will activate the cursor.
Now, you can change the 'X' to any letter of your choice. If you choose a letter which is already used, a pop up will show up saying that 'The shortcut is already in use by another action'.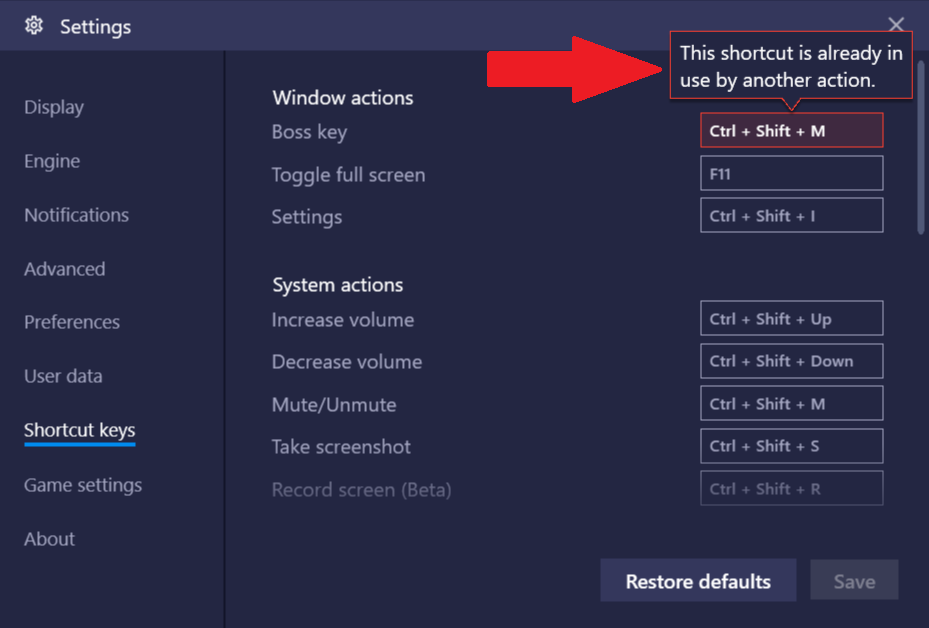 Once you type in a letter that is not already used, You can click on the SAVE button to save the changes.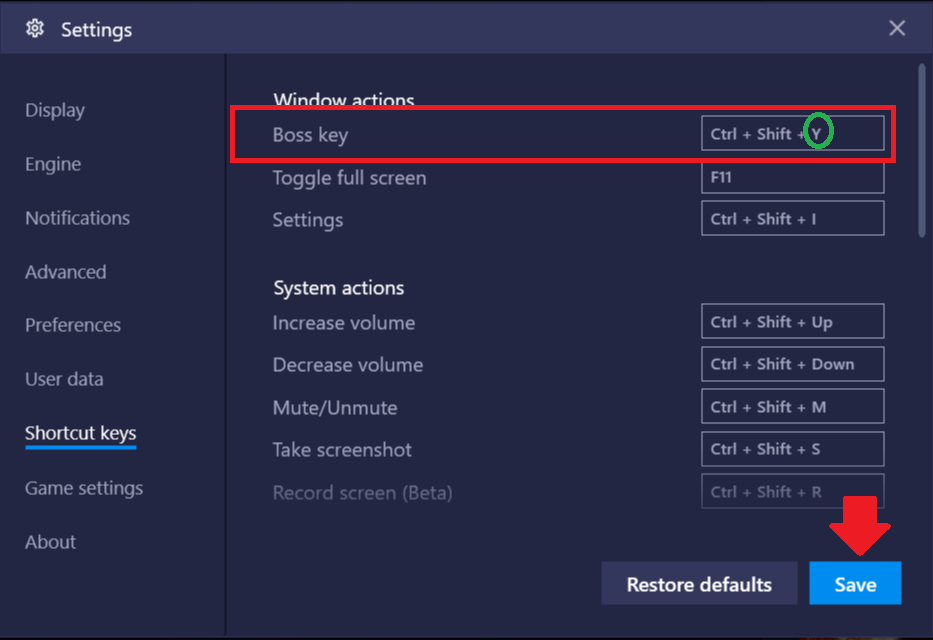 You will be notified about its success by a pop-up.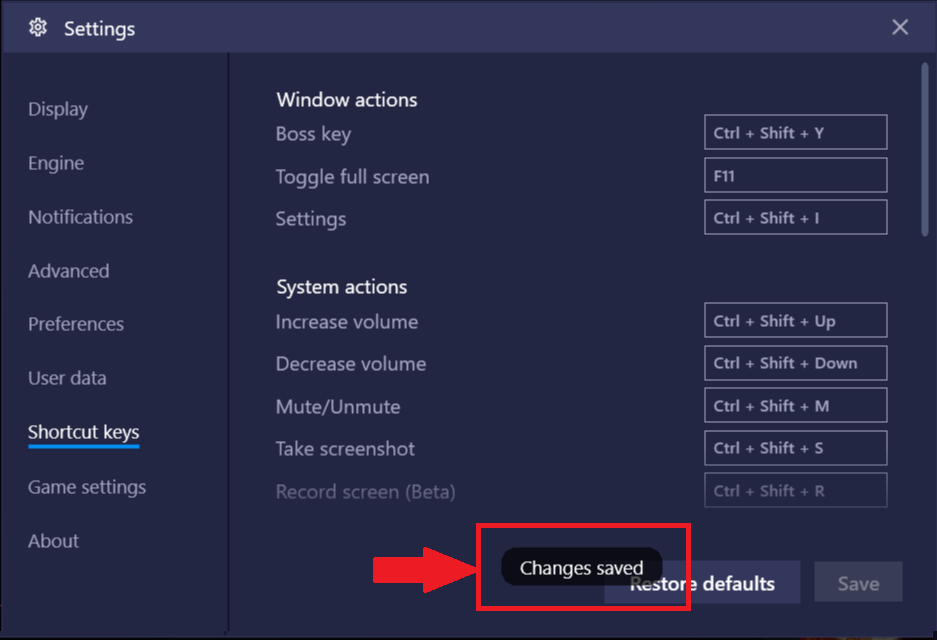 You can also revert the changes by clicking on the Restore to Default button and clicking on Yes at the prompt as shown below.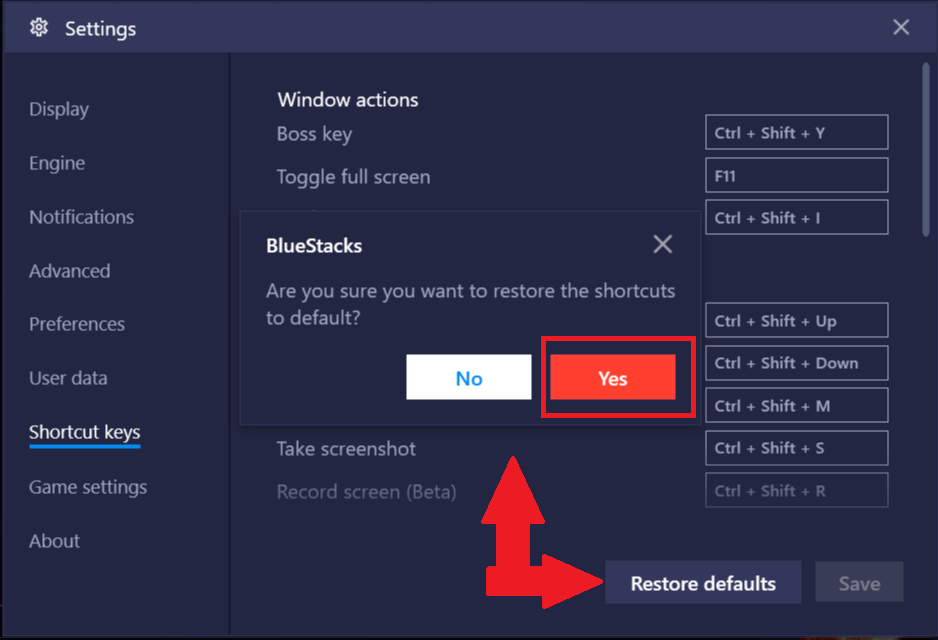 We genuinely appreciate your choosing BlueStacks. We hope you enjoy using it. If you have any further questions, please contact us at support at bluestacks dot com. Thank you very much.
Last updated on October 3rd, 2019.