Purpose
This article will guide you on how to lock cursor within the gameplay window.
Benefits
Avoids cursor moving out of the gameplay screen and enhances user experience.
Audience
All users who enjoy playing games on BlueStacks
BlueStacks versions affected
BlueStacks version 4.140 and above.
Geo's affected
All Geo's
Steps:
1. Click the pointer icon on the lower right of app player on the toolbar or press Ctrl+Shift+F8, as shown in the image below.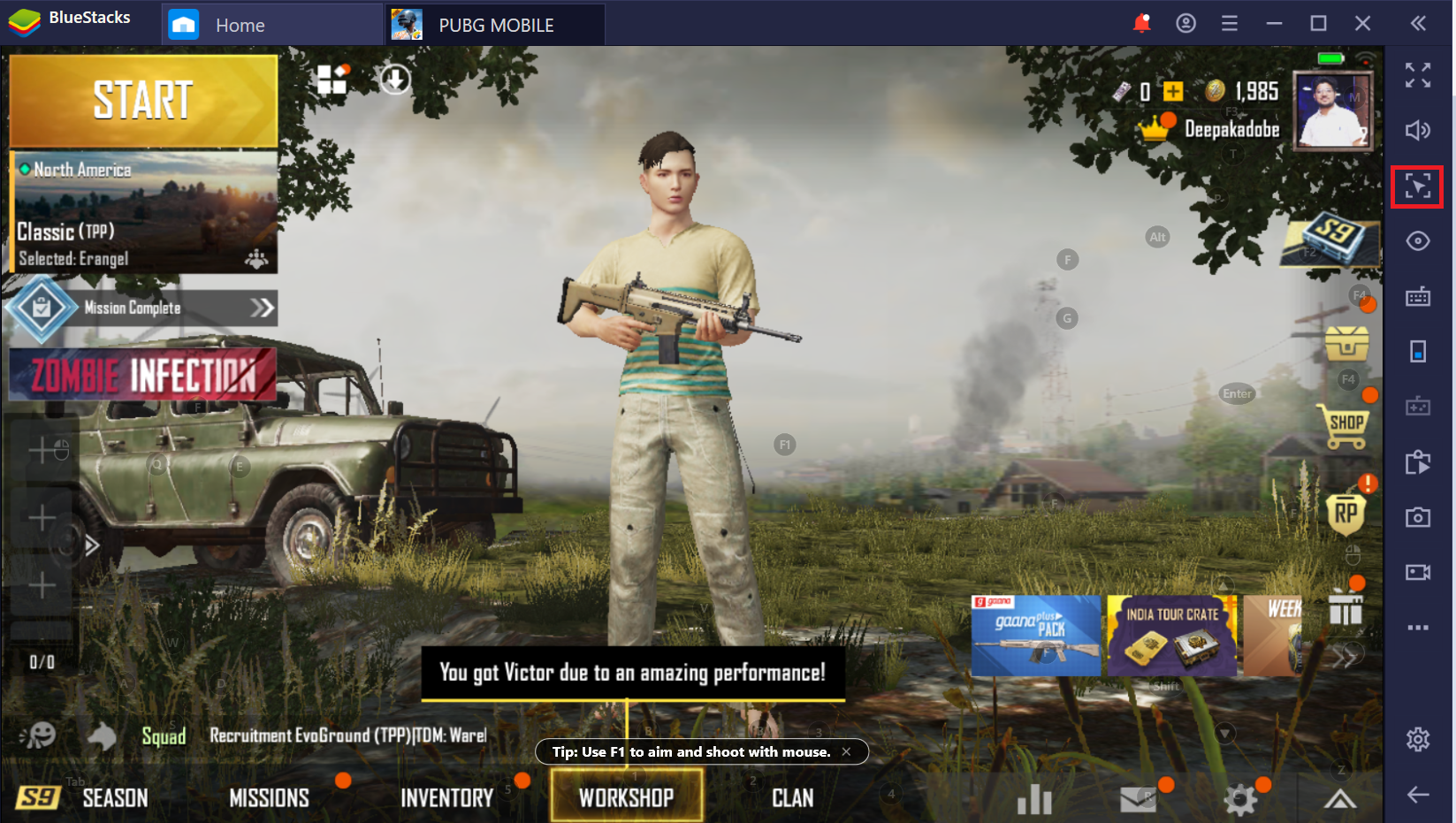 2. The icon will have red highlights instead of Blue as shown in the image below. Once activated the cursor remains only in the game window.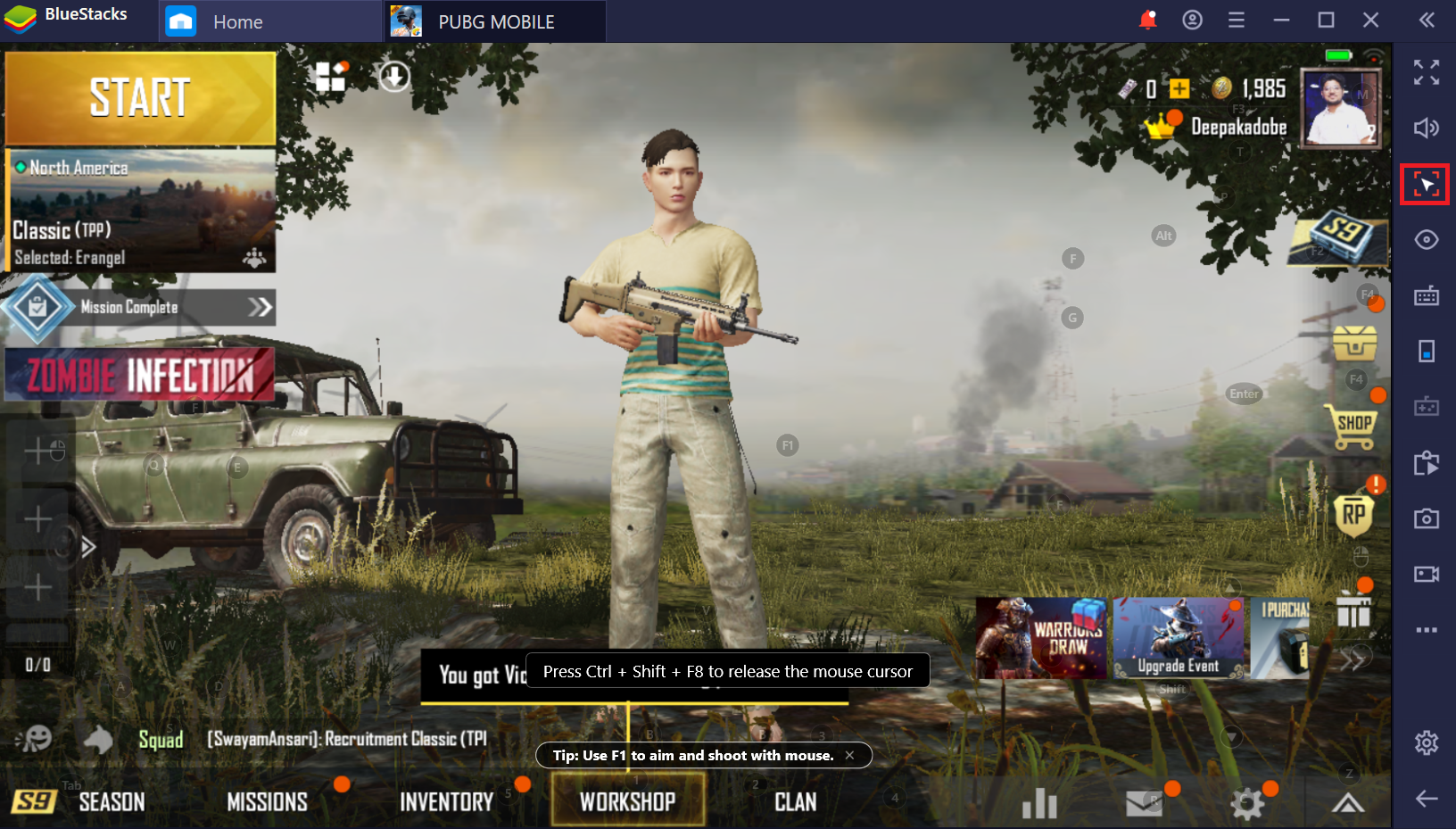 3. In order to release the cursor from the game window, press Ctrl+Shift+F8.
Note: Using Alt+ Tab to switch between the program in Microsoft Windows or using 'Ctrl+Shift+H' to view the keyboard control settings also releases the cursor.
We genuinely appreciate your choosing BlueStacks. We hope you enjoy using it. If you have any further questions, please contact us at support at bluestacks dot com. Thank you very much.
Last updated on October 3rd, 2019.