DISCLAIMER:
This article is for an older version of BlueStacks. Please refer to this
support article
to learn how to use game controllers/gamepads on the latest version of BlueStacks.
Purpose
This article will acquaint you with the game controller support on BlueStacks 4.140.
Benefits
A gamer can play controller-ready games on BlueStacks to improve efficiency, response time and accuracy. Simple and lean experience to provide an edge over mobile and keyboard controls.
Audience
All users who wish to use a game controller on BlueStacks.
BlueStacks versions affected
BlueStacks version 4.140
Geo's affected
All Geo's
Controller ready game can be played on BlueStacks now.
1) How to connect?
Plugin the USB cable or receiver into the computer. You will get a notification on BlueStacks as soon as you connect a compatible controller in your computer as shown below.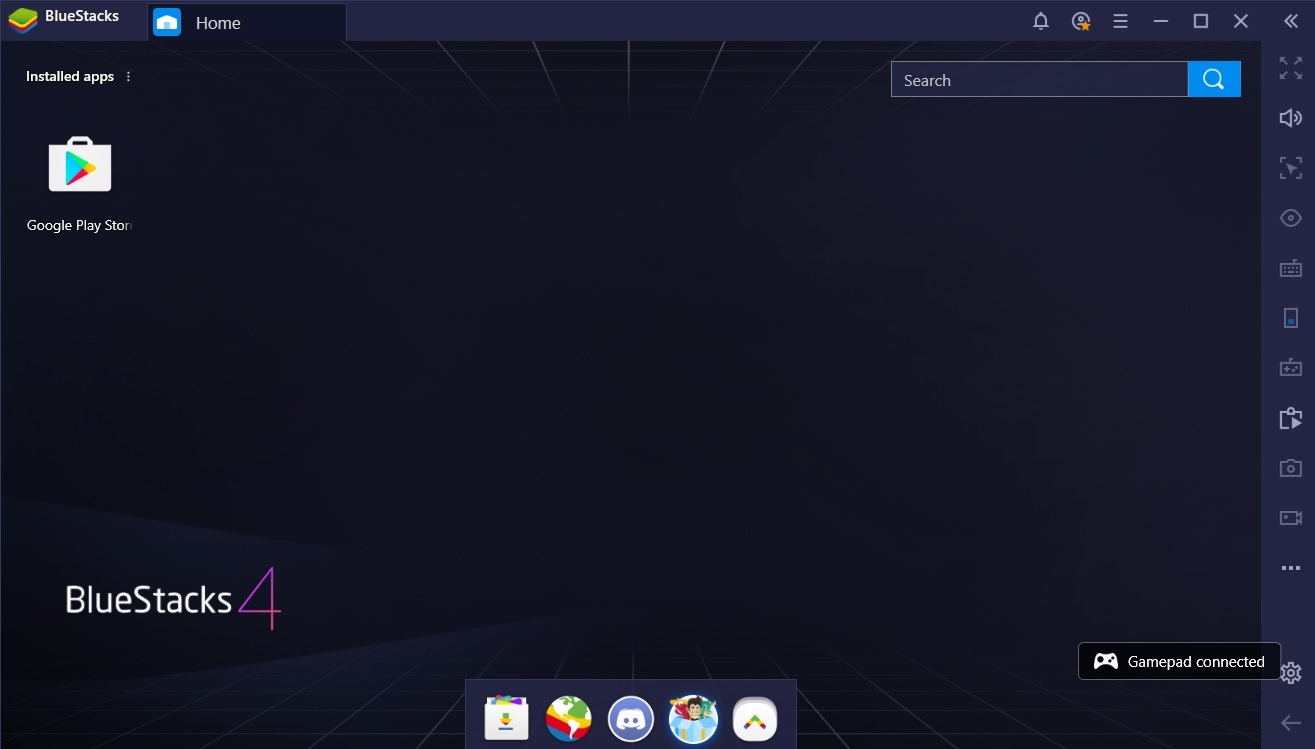 NOTE: Only Xbox compatible controllers are supported on BlueStacks.
2) Which games work with controllers?
BlueStacks will show a controller icon

below the icon of every game as illustrated below.
Note: The "Game-pad Collection" is available in few Geo's only.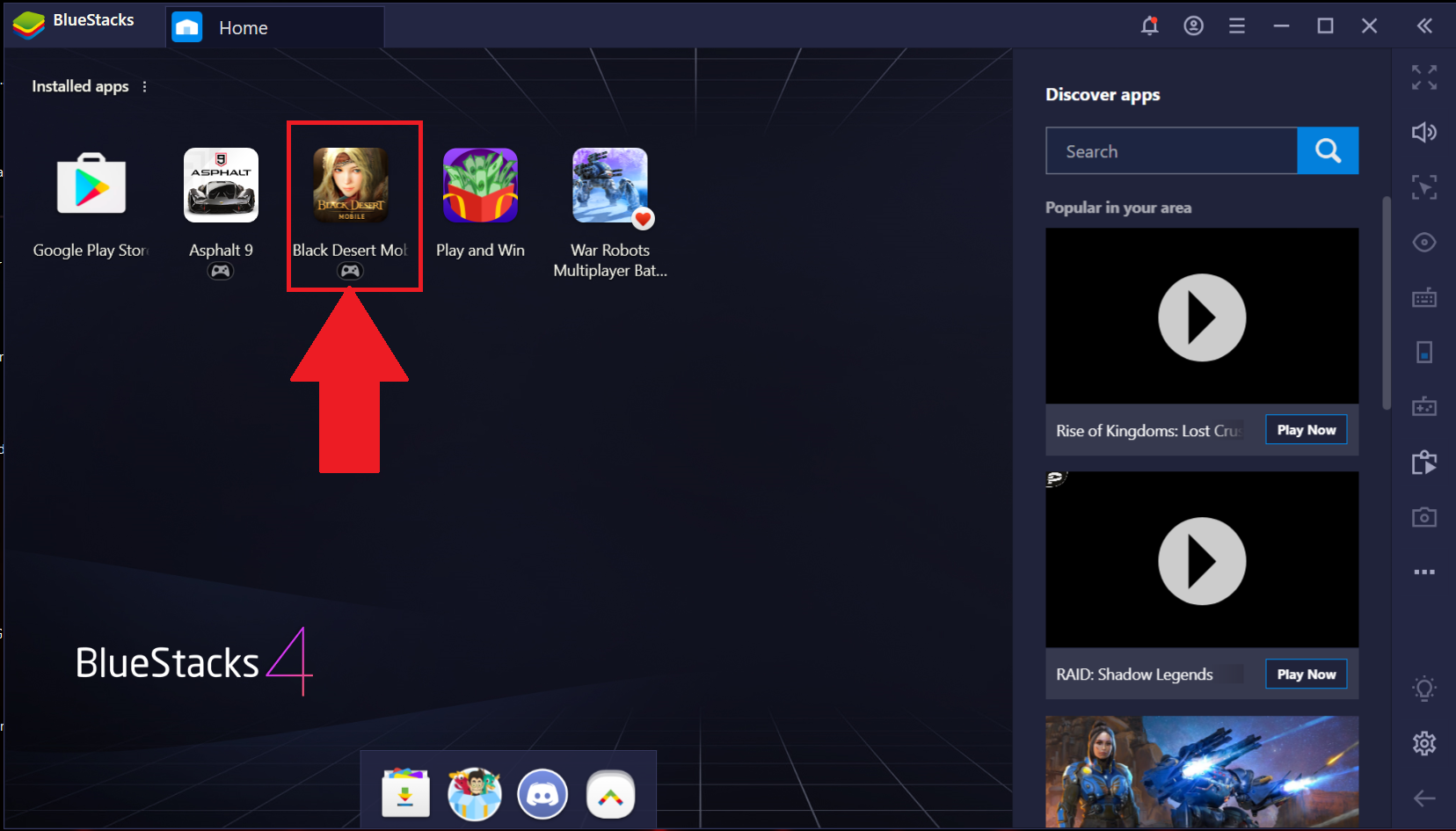 3) How to check assigned controls for a controller?
BlueStacks creates and provides game-specific gamepad controls for most popular games, which can be checked either by using "Ctrl+Shift+G" keys or by clicking "Gamepad controls window" icon as shown below.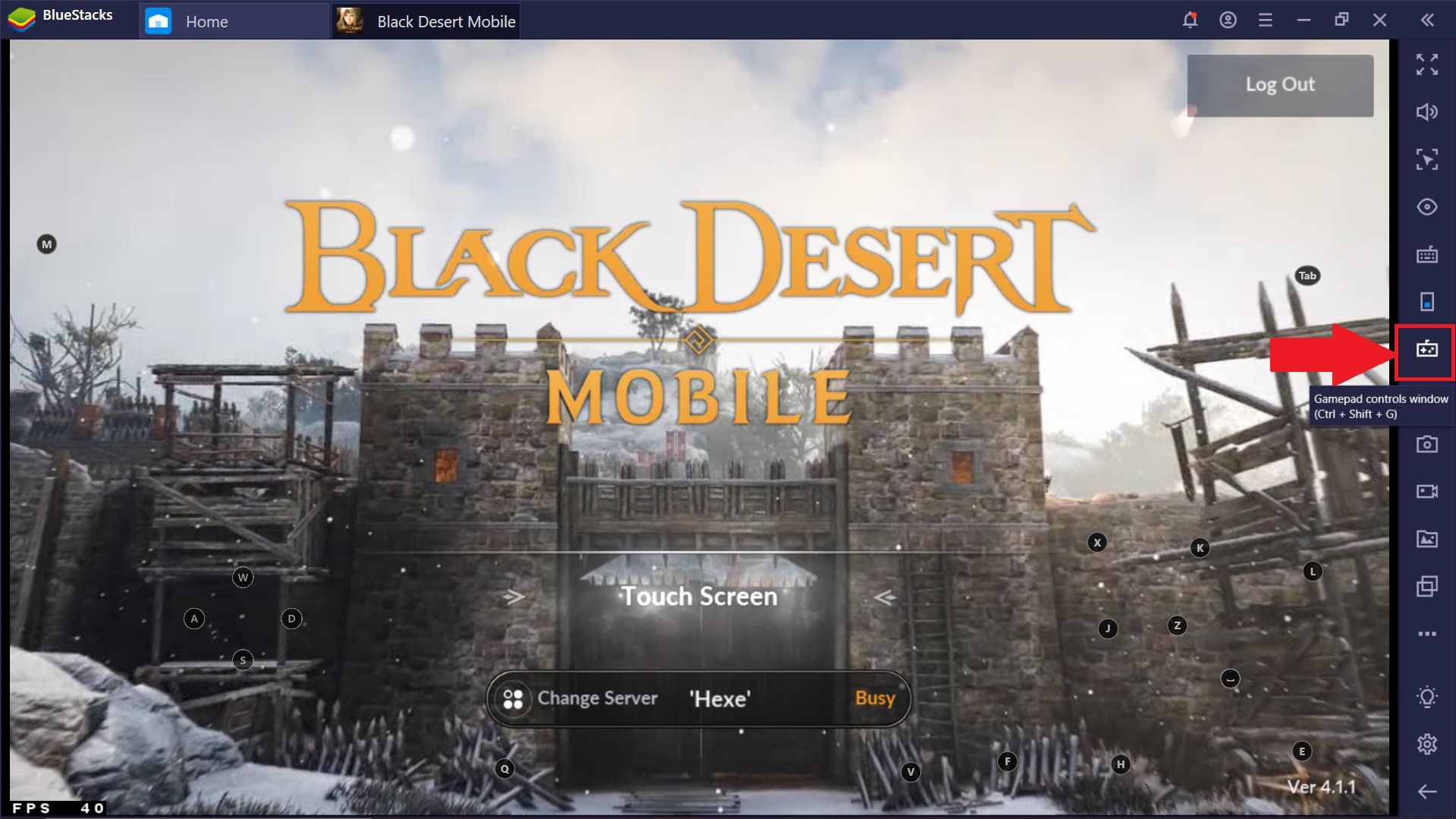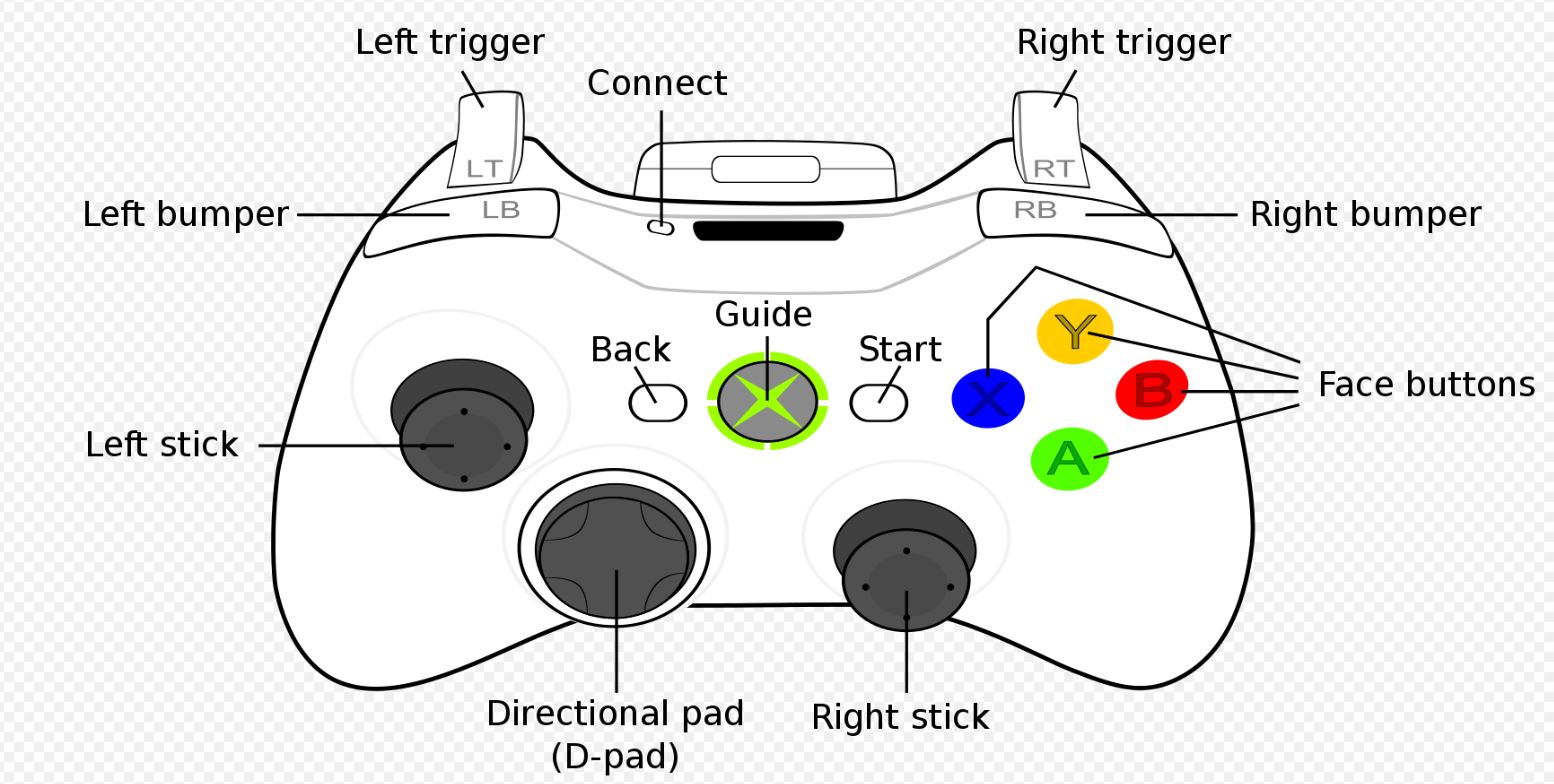 *Source Wikipedia
4) How to edit existing gamepad controls?
To edit the existing controls, simply click "Edit" on the bottom left of the sidebar.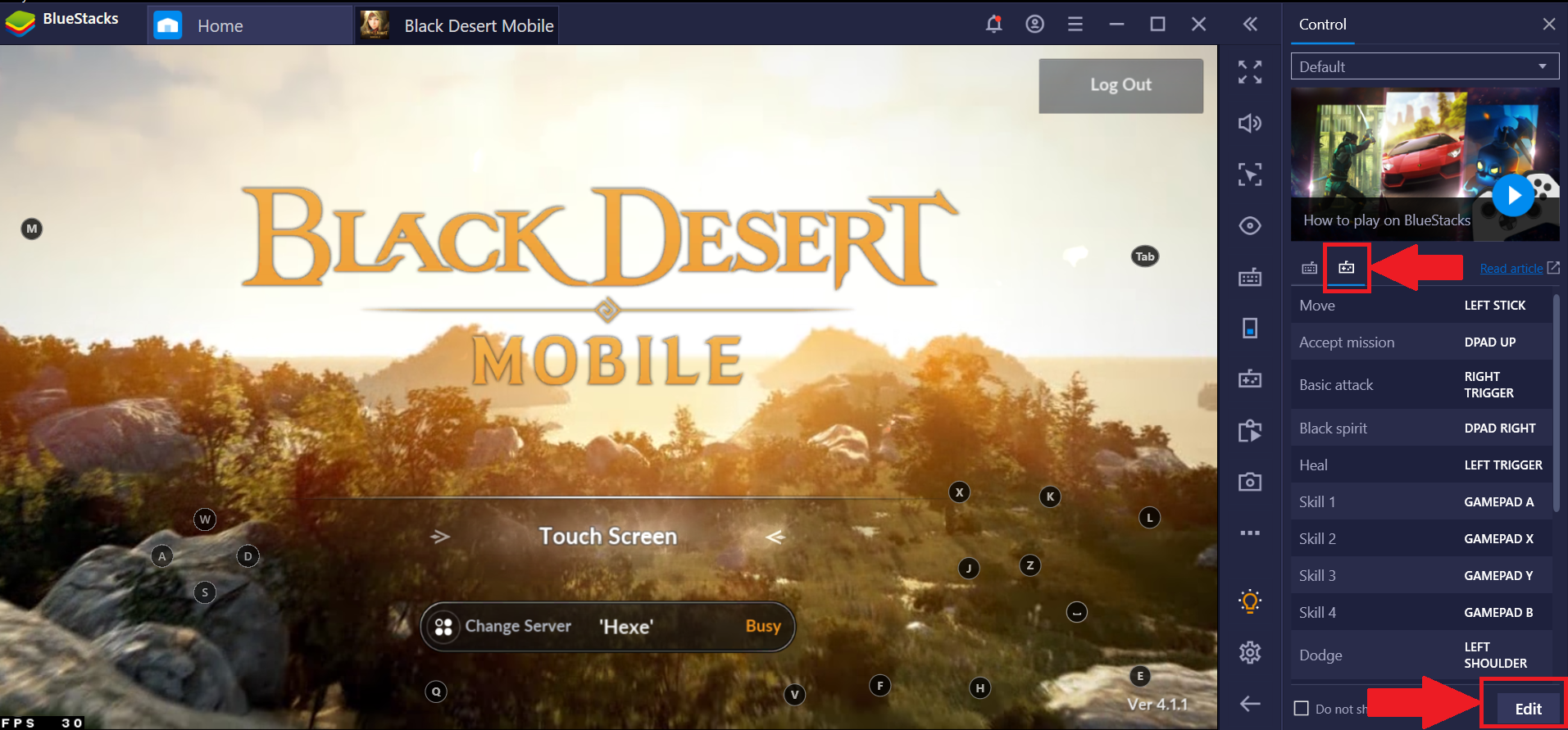 4) How to create new gamepad controls?
Please connect a gamepad and launch "Advance game controls" either by clicking "Game Controls UI" or by shortcut keys "Ctrl + Shift + G". As an example, controls for Free Fire are shown below.
Add any touch control on the game screen. Right-click on the touch control and then switch to gamepad tab as shown below.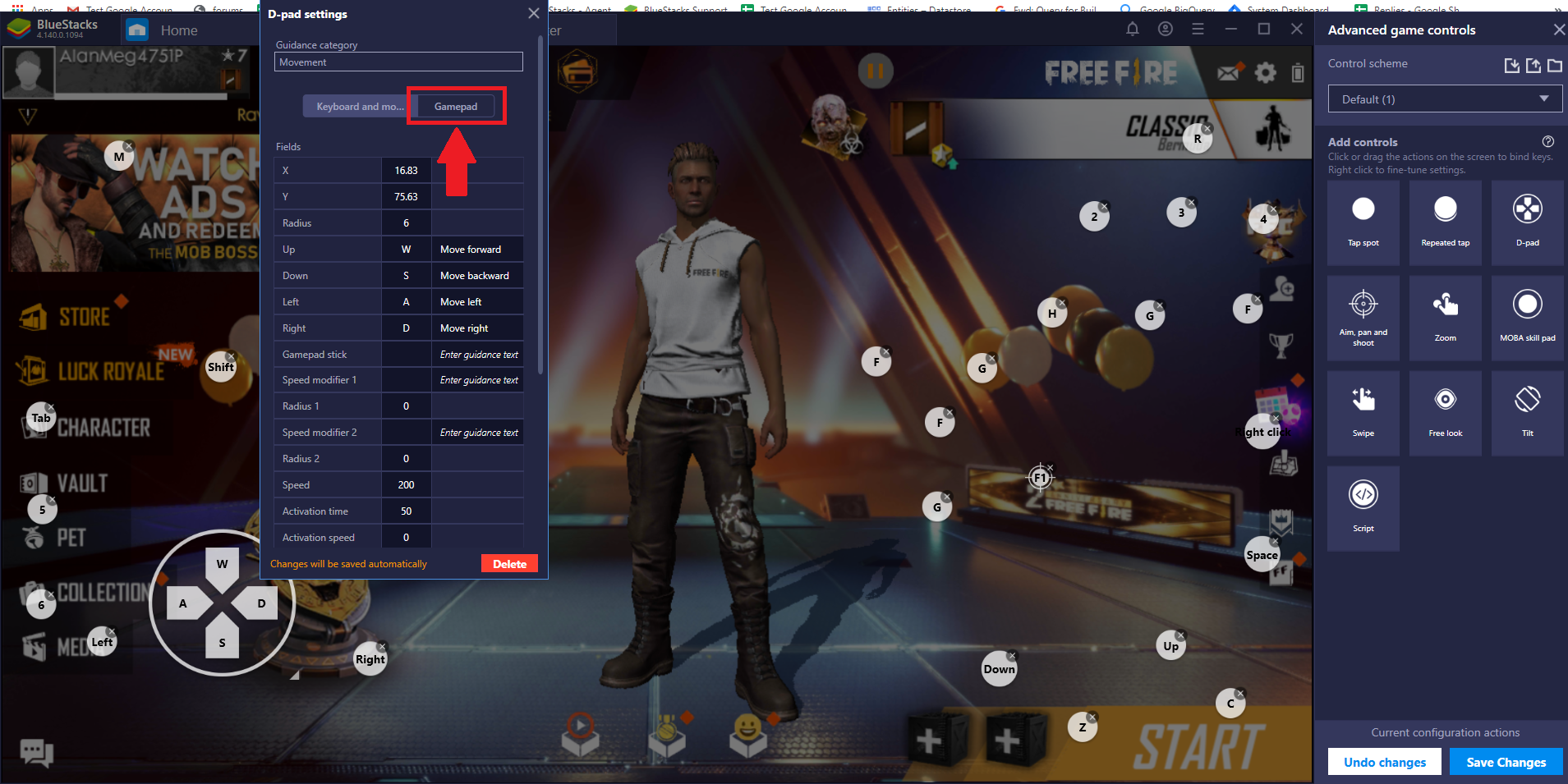 As shown below, the movement "Up" has been assigned to "Left stick up" by pressing gamepad left analog stick up. You can directly assign any stick (left/right) to perform the "d-pad" function from the "Gamepad stick" option.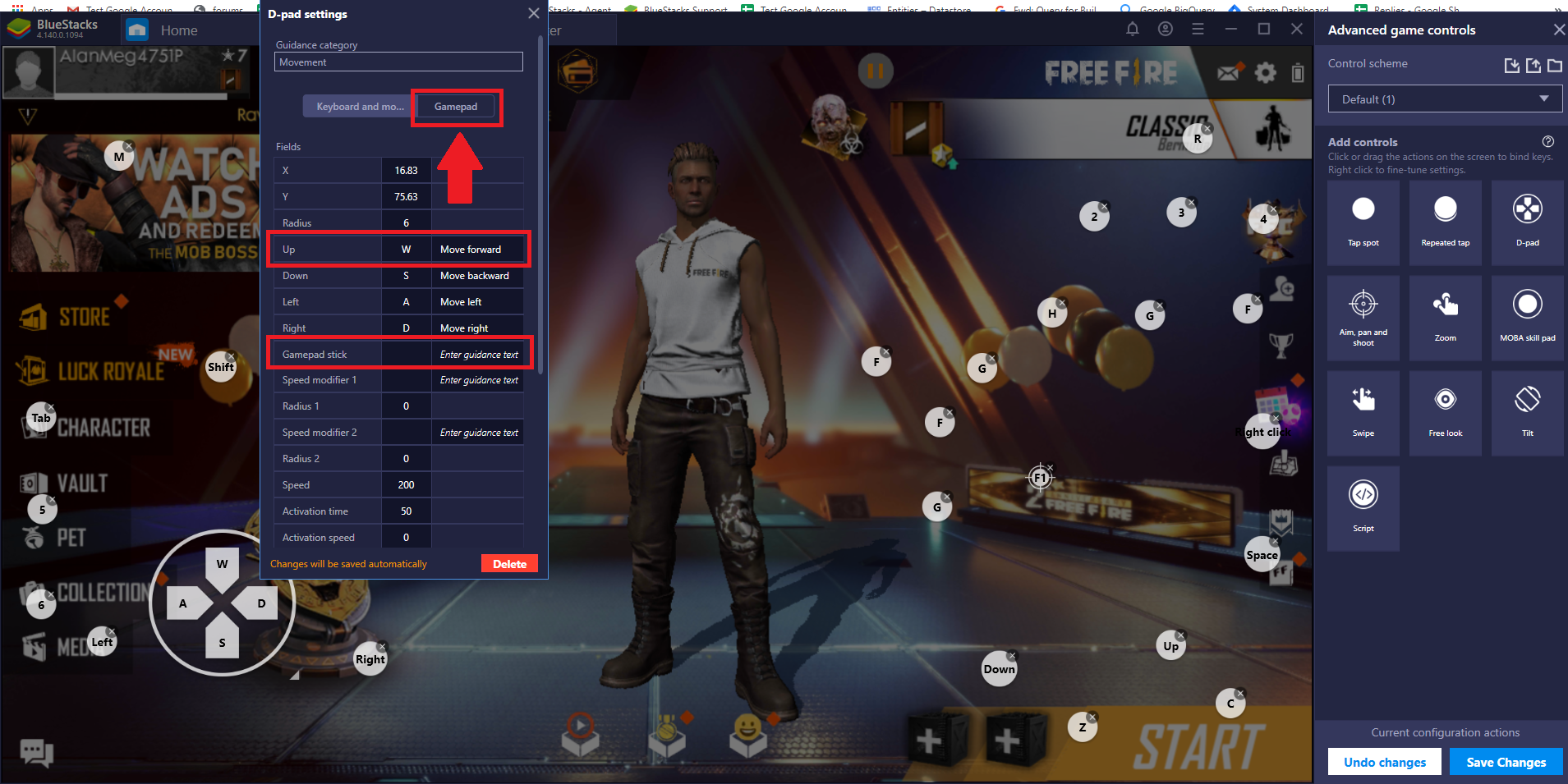 For detailed key board controls editing instruction, please visit this article.
We genuinely appreciate your choosing BlueStacks. We hope you enjoy using it. If you have any further questions, please contact us at support at bluestacks dot com. Thank you very much.
Last updated on 16 December 2019