Purpose
This article will help you in troubleshooting issues with integrated/external cameras in BluesStacks.
Benefits
You will be able to use the camera to function in any camera-supported apps in BlueStacks.

Audience
All users.
BlueStacks versions affected
All versions of BlueStacks 4.
Geo's affected
All Geo's
Steps
A) Camera app reset on Windows 10

This function allows you to bring your Windows camera app to the Windows default. Follow the steps mentioned below.
1. On the start menu of your PC/Laptop, click on the gear icon to access the settings menu as shown below.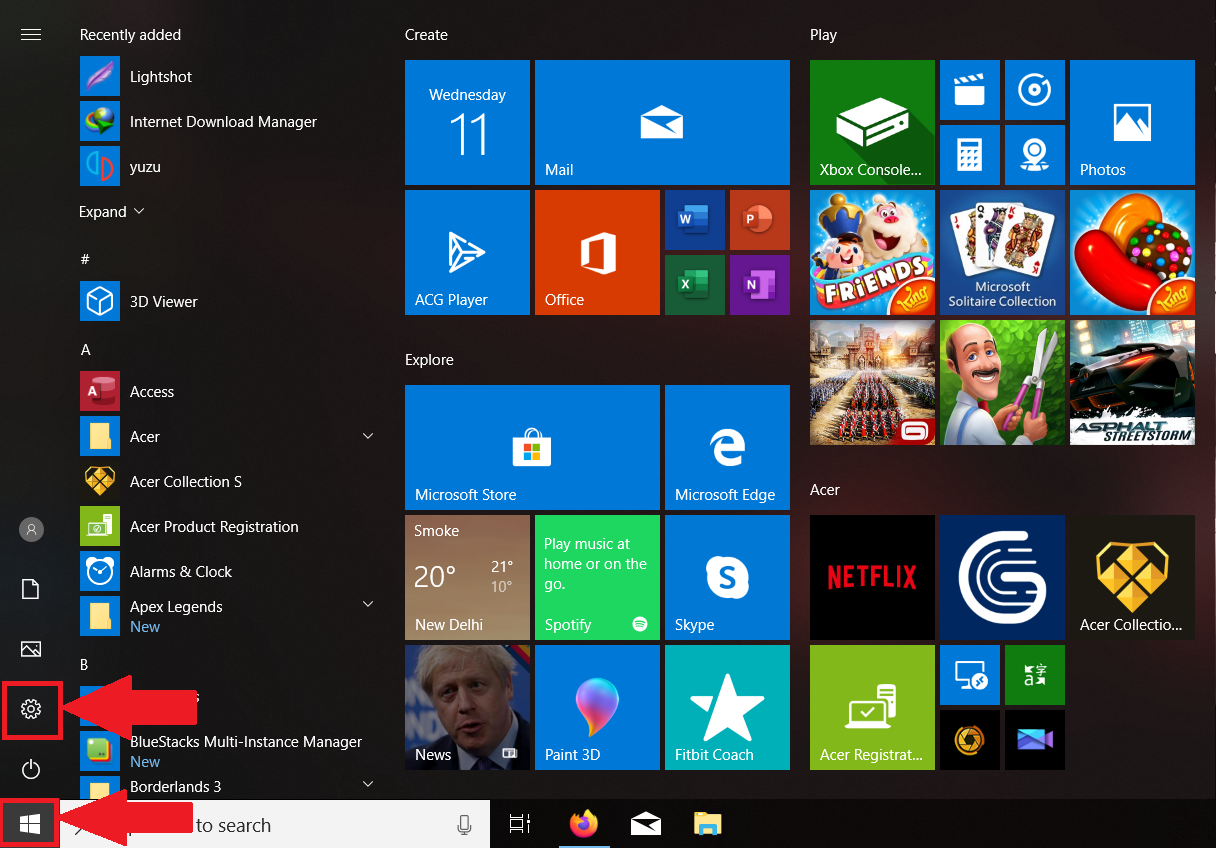 2. In the settings menu, click on the "Apps" section.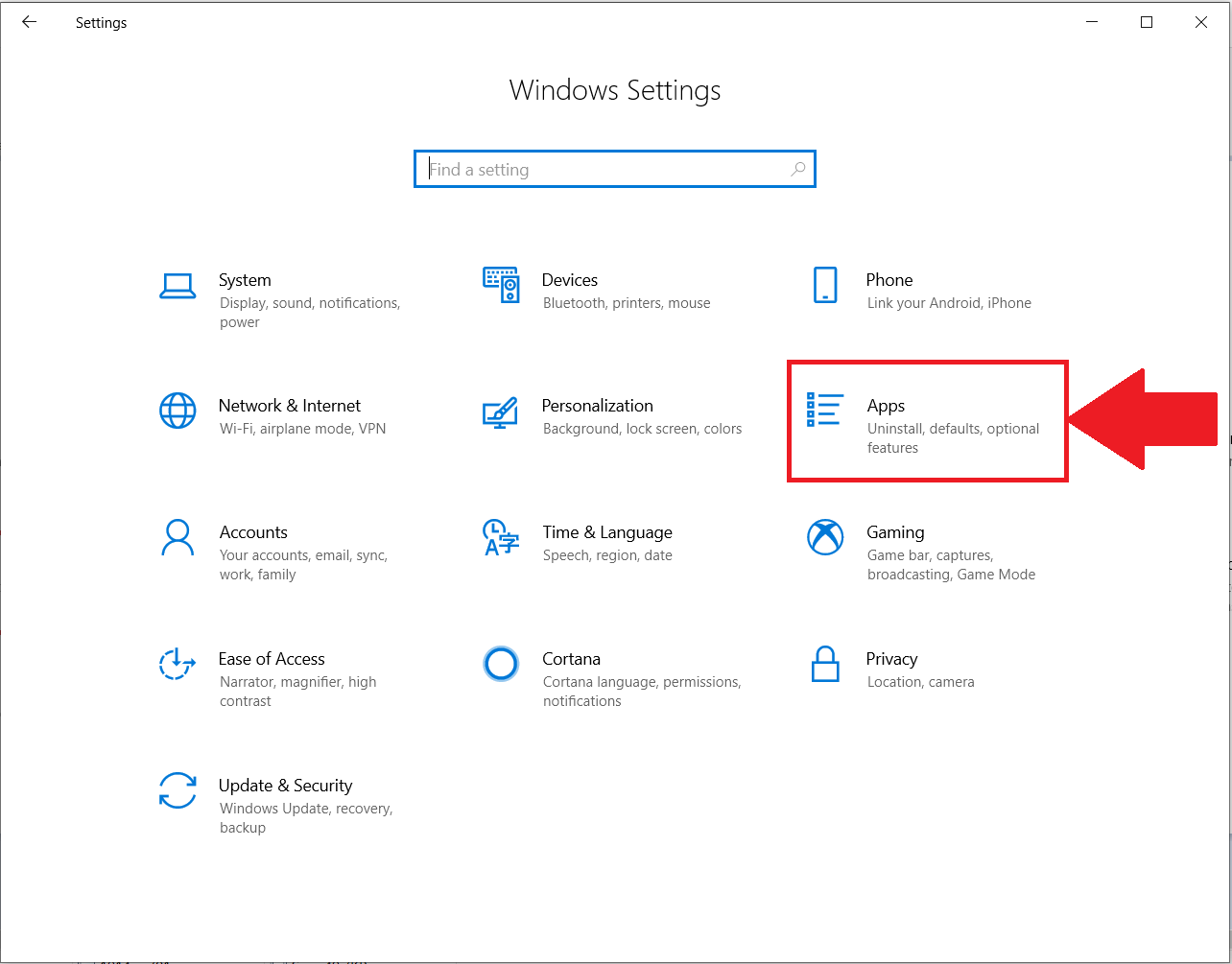 3. In the "Apps & features" tab, search and select the "Camera" app. Now click on "Advanced options" to change your camera settings.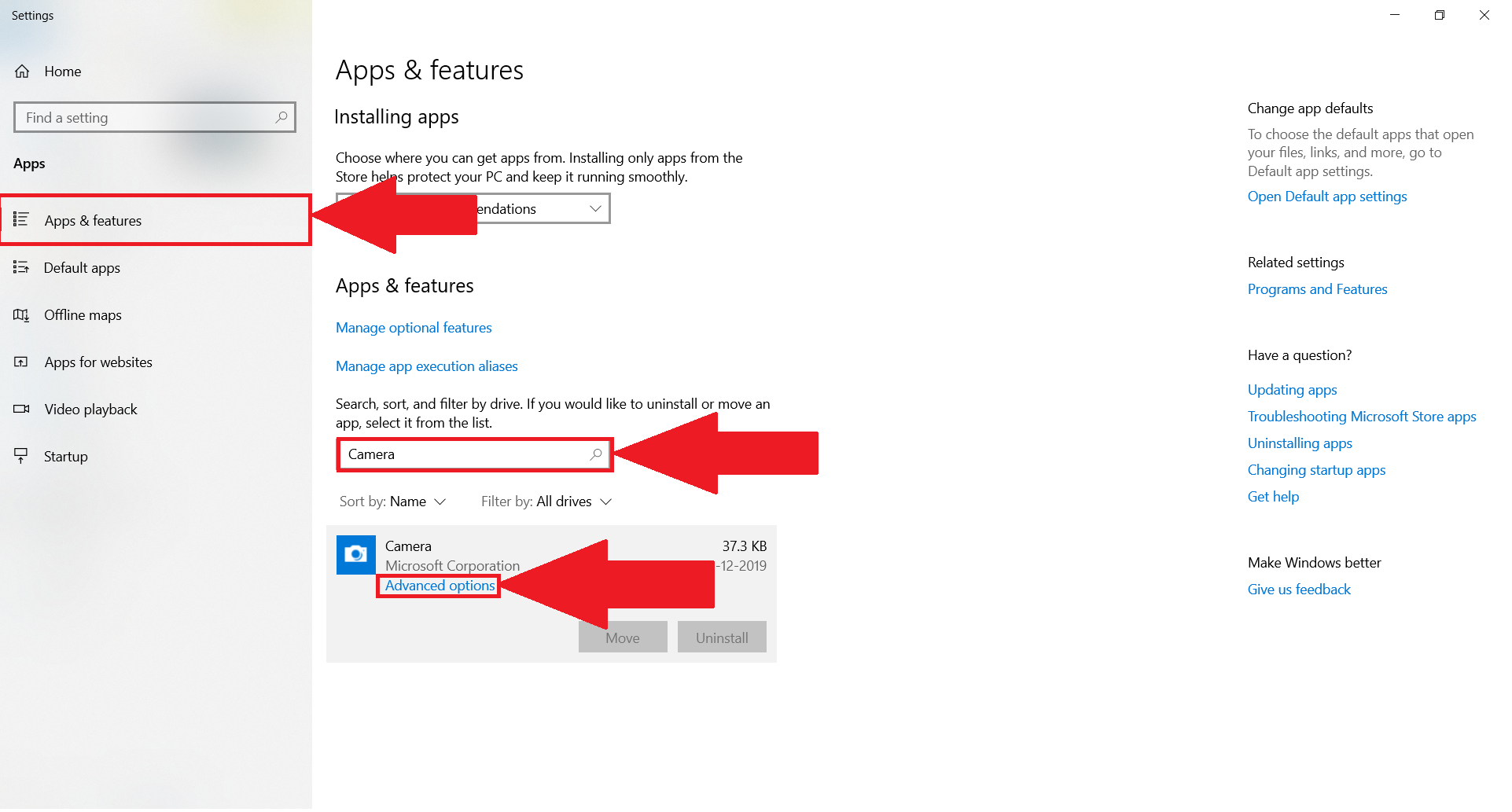 4. Scroll down until you see the "Reset" option and click on it to reset the Windows camera.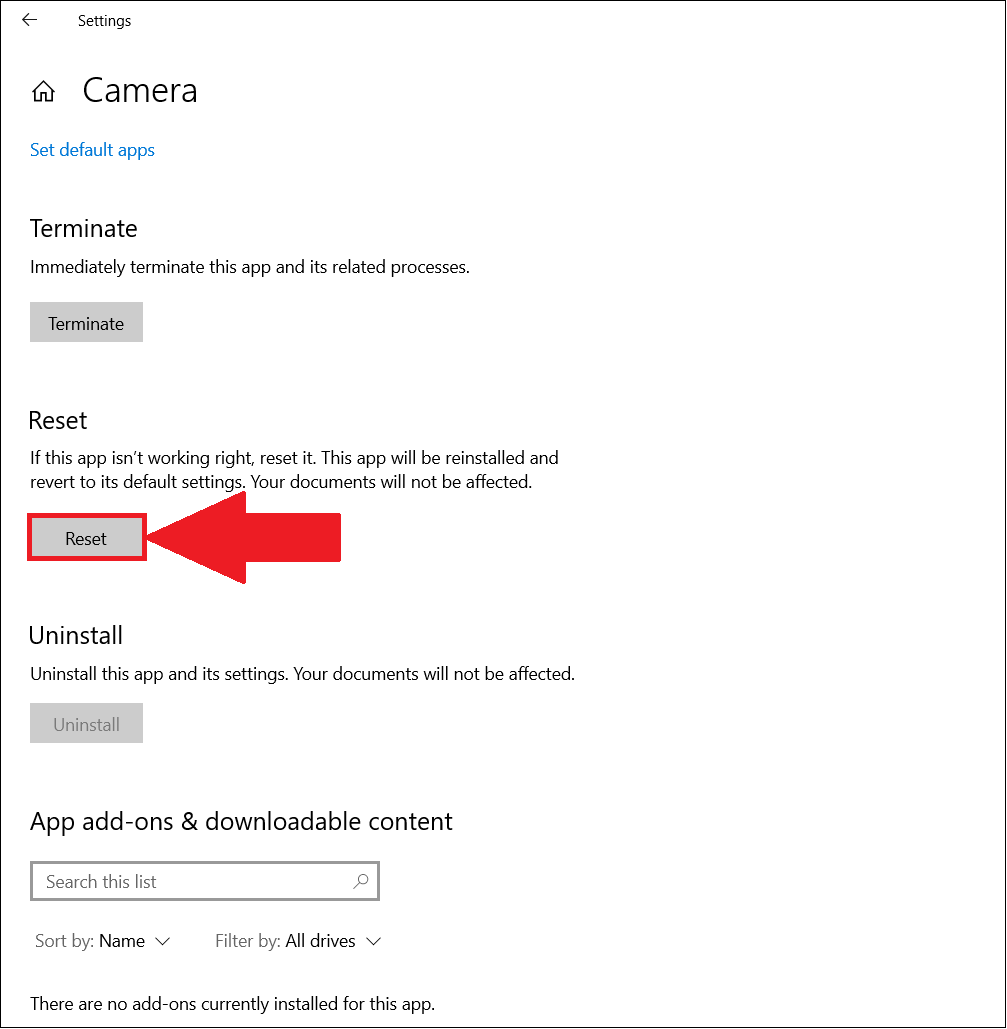 These simple steps will help you to reset the Windows camera app to the Windows defaults.
B) Check if the integrated camera is available to work with BlueStacks.
To check if you have the default/integrated camera application/drivers installed and working on your computer follow the steps below.
1. Search 'Camera' in the start menu and launch it to check if it's working on Windows or not.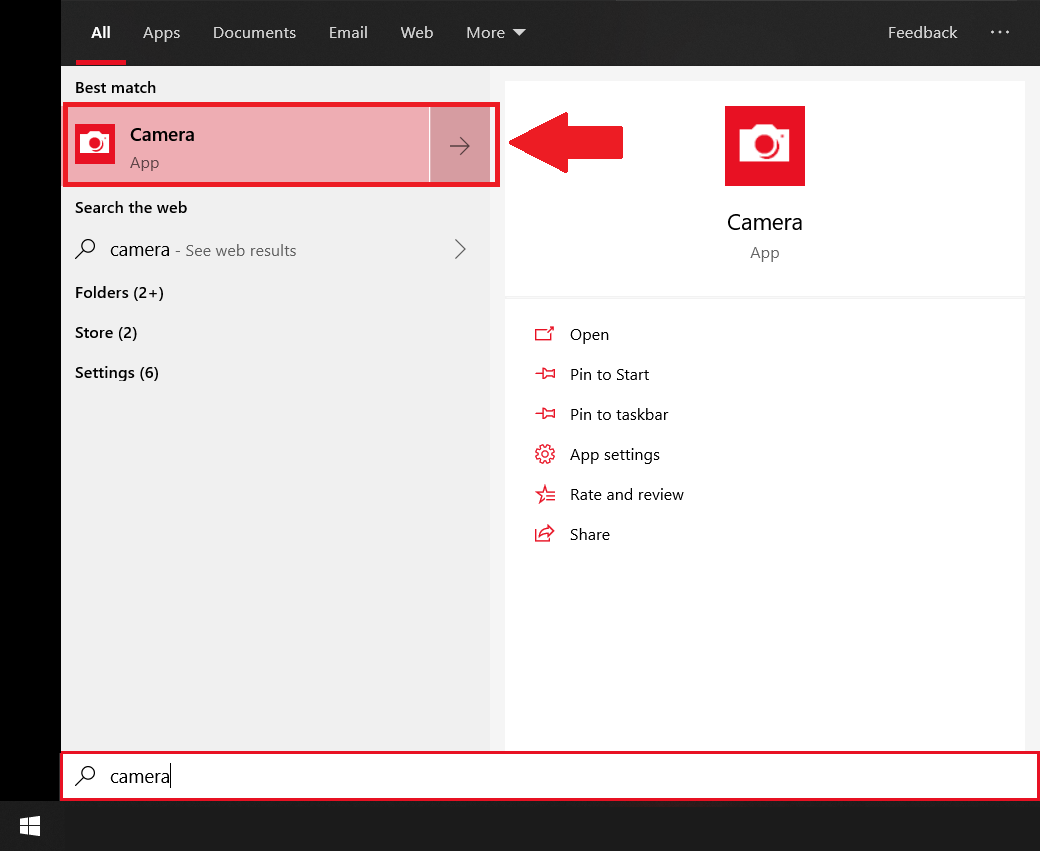 2. If the Camera app on your PC/Laptop is working fine then the following window will appear.
Else, you will see the error pop-up on your screen as shown below.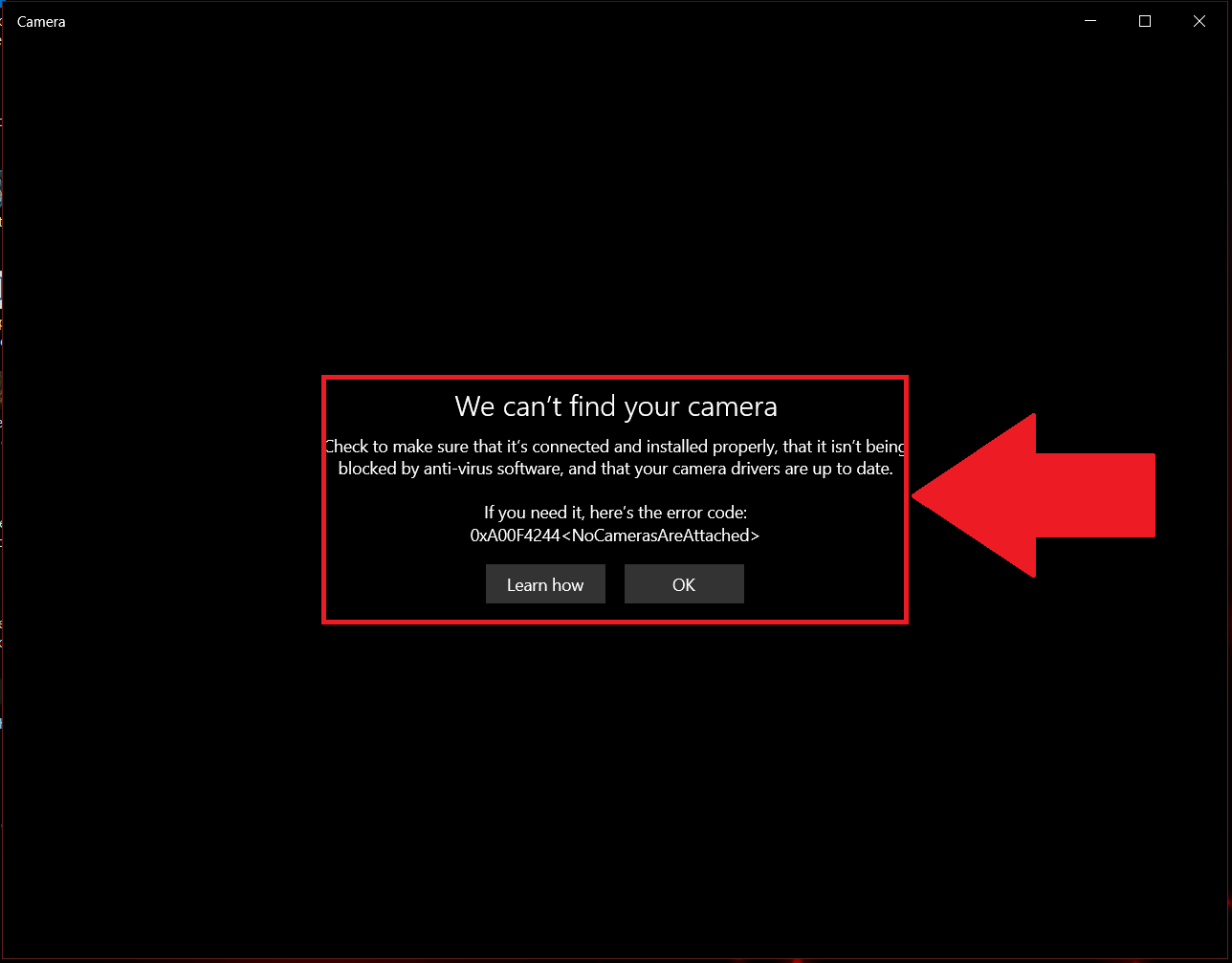 The above illustration shows that the camera is available to you on your PC/Laptop.
If the internal camera on your laptop is not working, you can enable it using step 3(a) mentioned below.
C) Steps to use an external camera on BlueStacks.
1. Open Device Manager by pressing the "Windows key" and the "R key" on your keyboard to open the run dialog box. Type "devmgmt.msc." in the dialog box and then click "OK".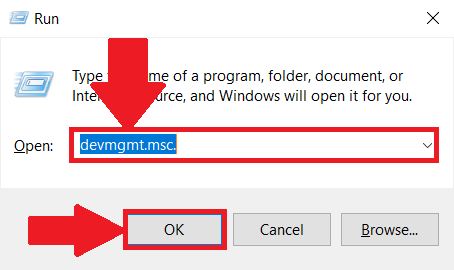 OR
Open Device Manager directly from the control panel.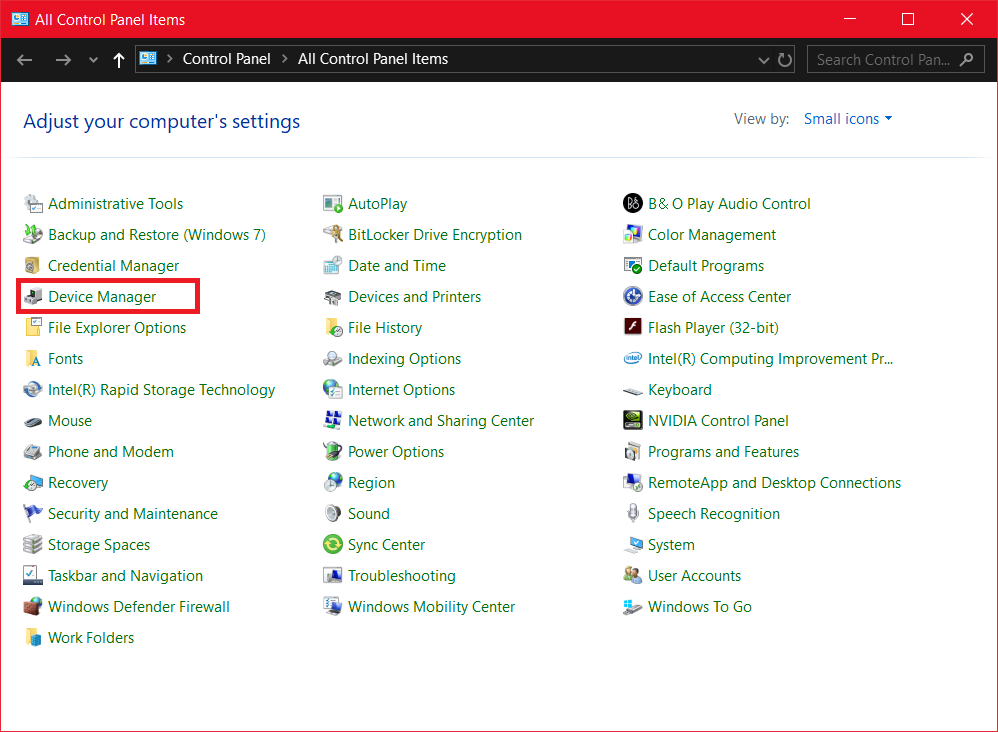 2. Disable internal webcam.
From Device Manager expand the section 'Cameras' and right-click on your integrated webcam device and choose 'Disable device', as shown below.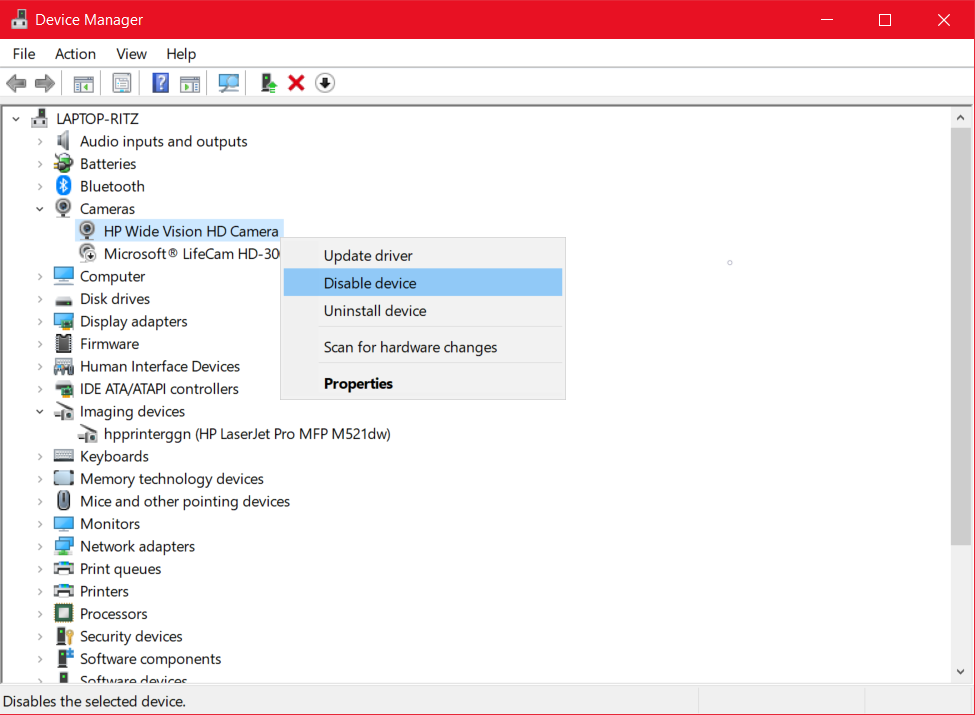 3. Reinstall integrated camera or install an external camera.
a) Install/Enable integrated camera on your PC/Laptop: Under 'Cameras', right-click on the default camera that is integrated into your laptop and select "Enable device". If the drivers are not found, select "Update driver". Mostly with Windows update, the default drivers of all integrated components are automatically installed. Hence, we suggest you run windows update manually.
b) Install an external camera to a PC/Laptop: Mostly, different versions of Windows will recognize a USB webcam as soon as you plug the device in. Connect your new external webcam to an available USB port on your computer and wait while Windows installs the appropriate device drivers. A notification will appear in the system tray saying "Installing new hardware" and then a "Your new hardware is installed and ready to use" pop-up will appear once the drivers have been successfully installed (just like any other USB device i.e phone, mic, touch device etc).
Once the device is added successfully on the machine it will automatically be listed in the device manager under 'Cameras'.
Right Click on the newly added Camera device and select "Enable device" as shown below.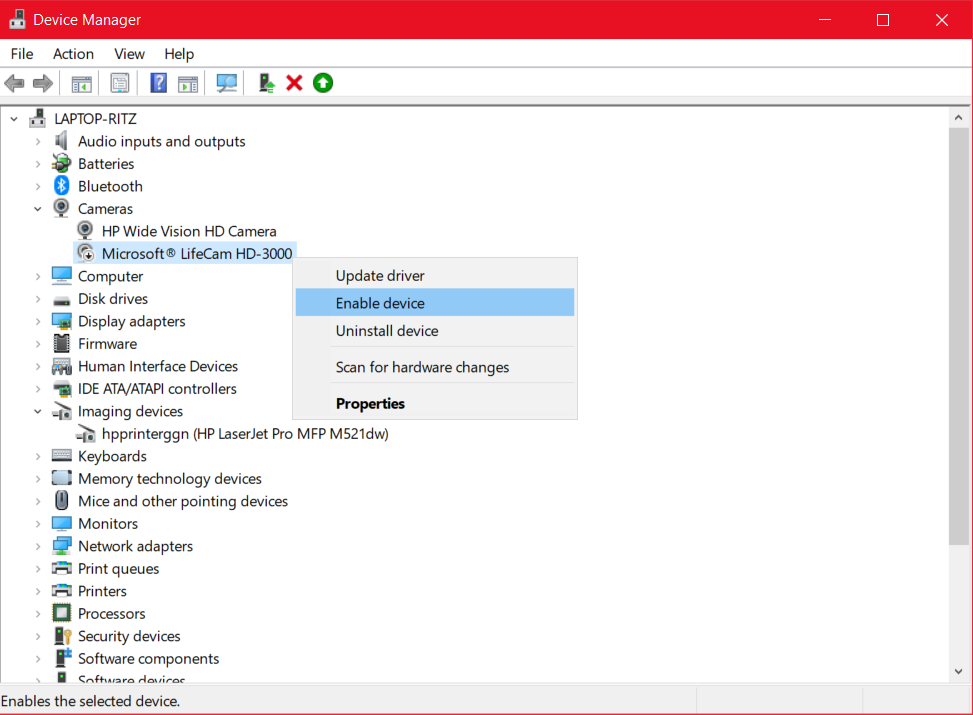 If you choose to use only your external webcam from this point forward, right-click on the integrated camera and choose 'Disable device' from the device manager.
Once the above steps are done, and you were able to get positive results, launch BlueStacks and run the 'Camera' app as mentioned below. It should get launched and the camera should be working as below.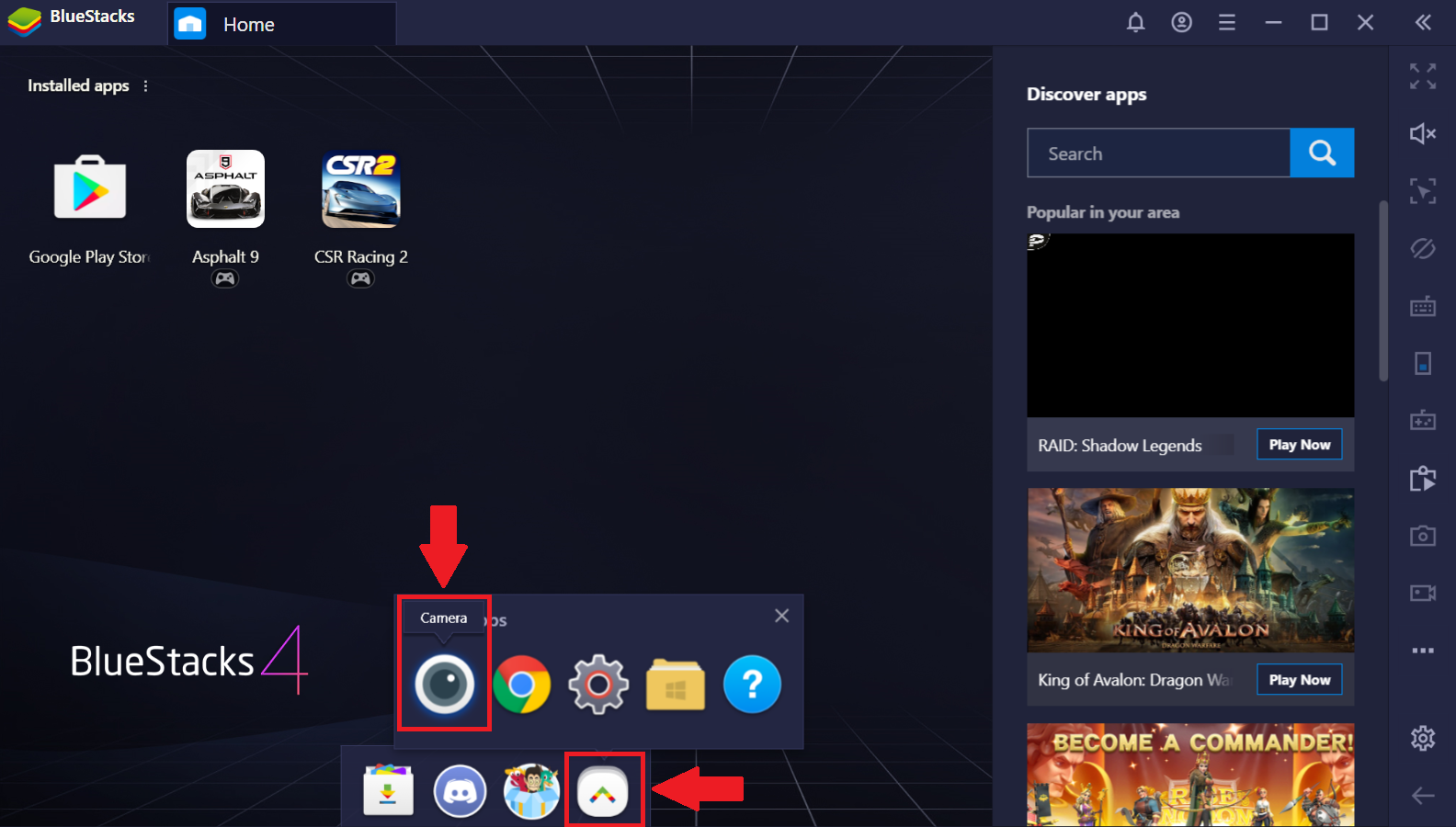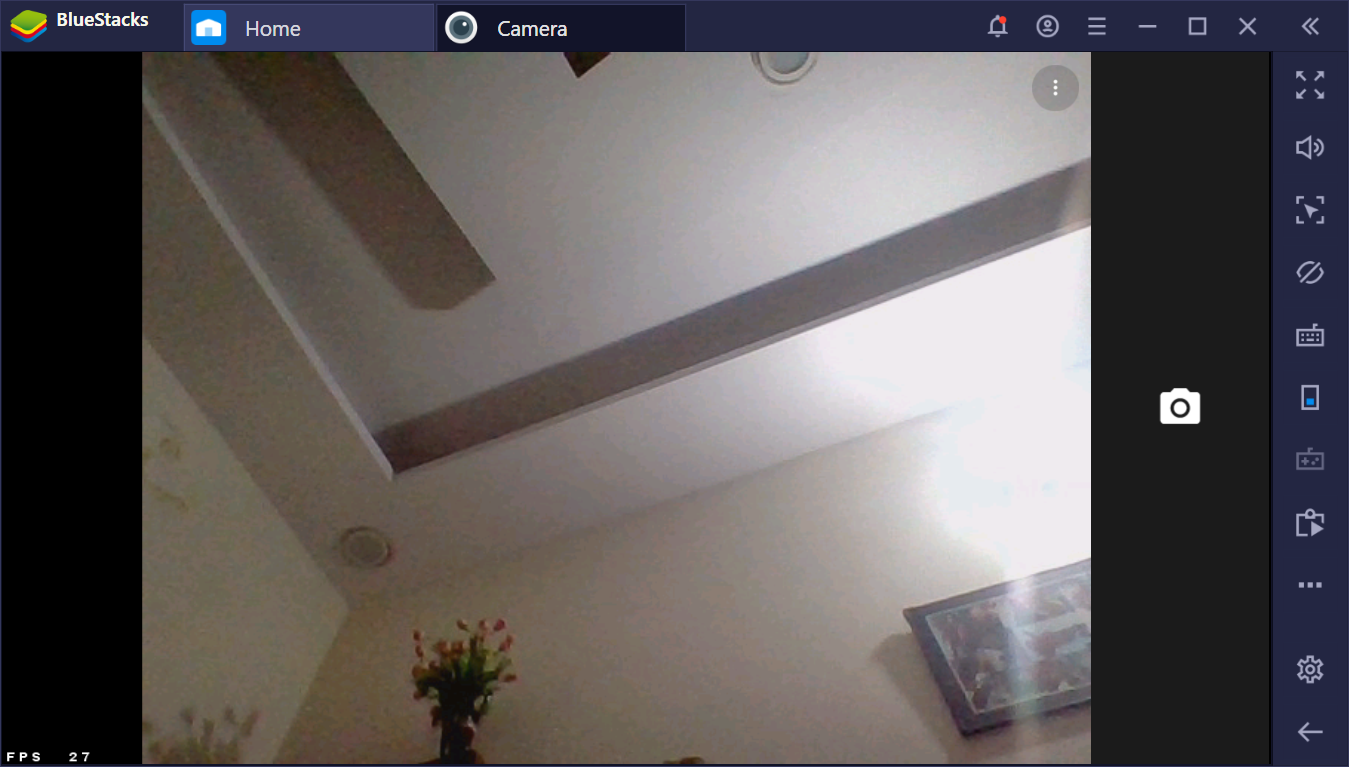 * In case of DSLR please attach the device to your system through a USB port and install its driver software if provided.
* If you see the following error message, close the camera app on Windows and all other applications using it, then restart BlueStacks and launch the camera in it. It should work.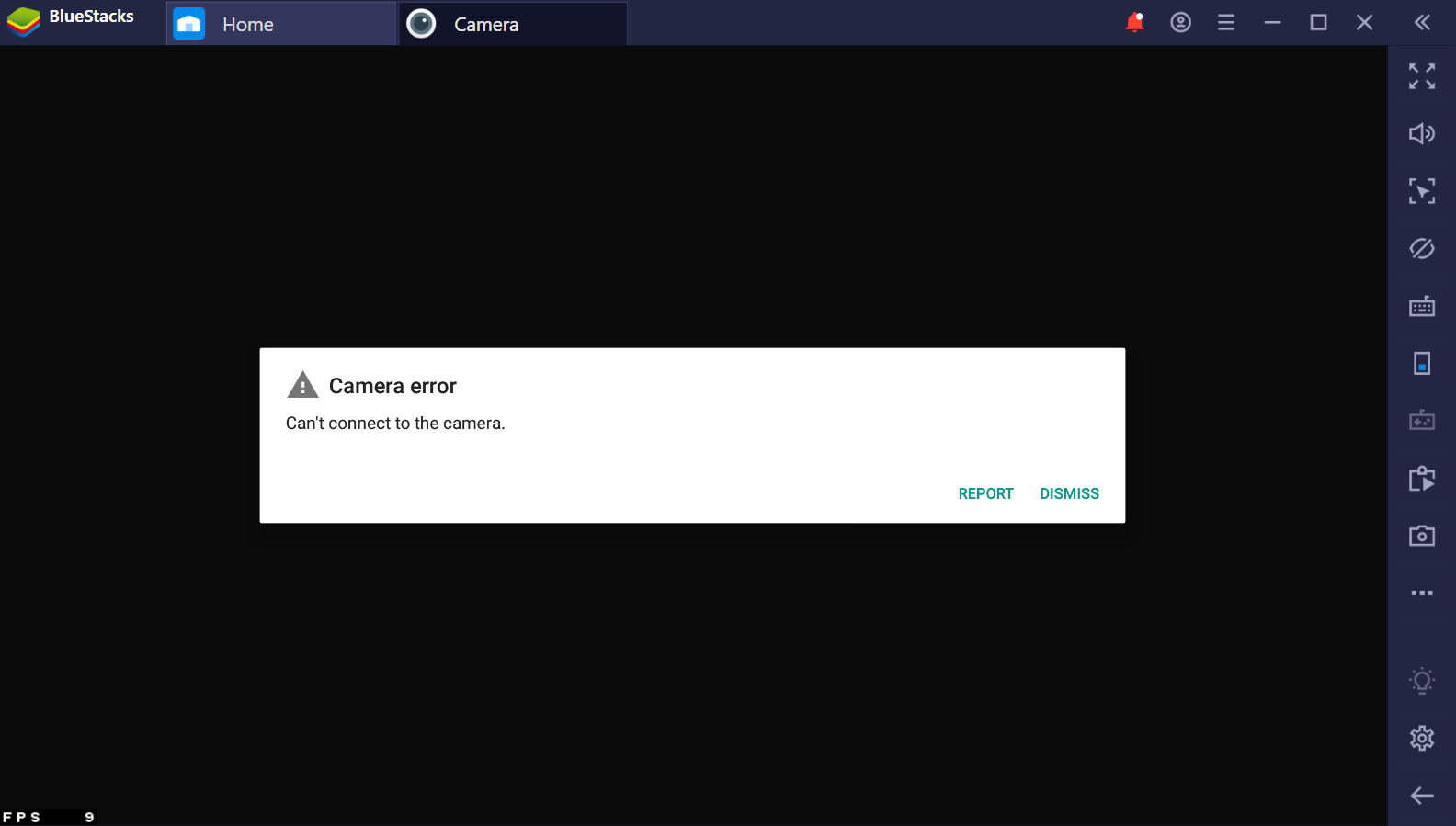 We genuinely appreciate your choosing BlueStacks. We hope you enjoy using it. If you have any further questions, please contact us at support at bluestacks dot com. Thank you very much.
Last updated on Nov 05, 2019