Purpose

This article will guide you on how to merge macros on BlueStacks.

Benefits:

You can package more than one macros into a single macro package to replay actions from both the macros in a sequence of your choice.

Audience

BlueStacks users

BlueStacks versions affected

BlueStacks version 4.150. and above

Geo's affected

All geo's
Before you go ahead, please go through this article to get acquainted with the macro recorder of BlueStacks.
Steps to merge macros
1) After recording a few discrete macros you may wish to merge some of them to combine their actions, Click on the merge macro button as shown below: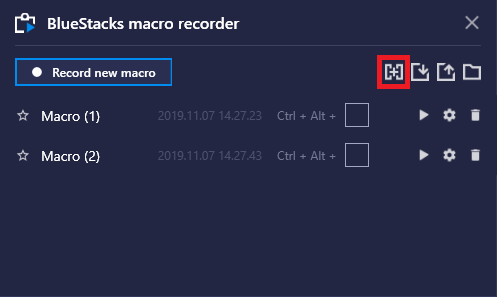 2) You will see the list of existing macros as shown below: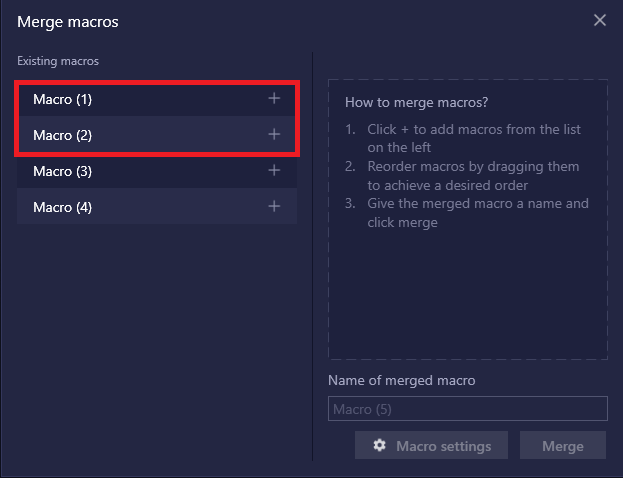 3) You can click on the corresponding + sign to add them to the macros to merge section. They will be represented as shown below: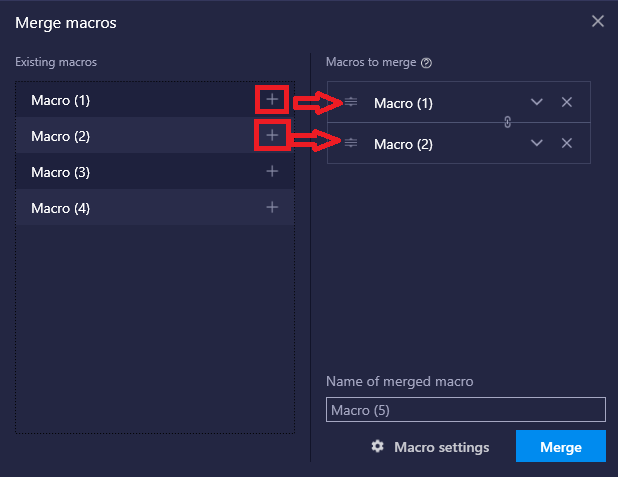 4) You can use the Rearrange button on the corresponding Macro tab as shown below to move the macro up or down according to the sequence you desire.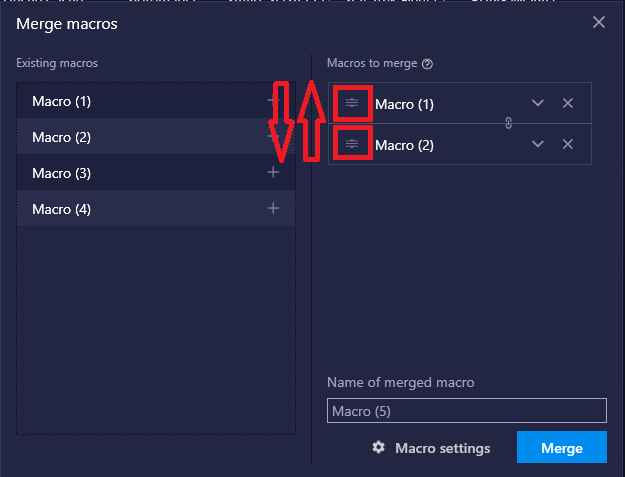 5) You can assign a new name for the combined macro, by adding it in the box shown below: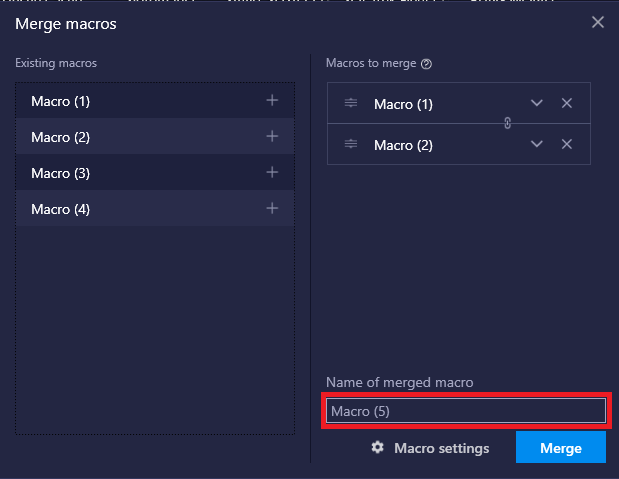 6) Now, click on the Merge button to combine the two macros in the sequence selected by you.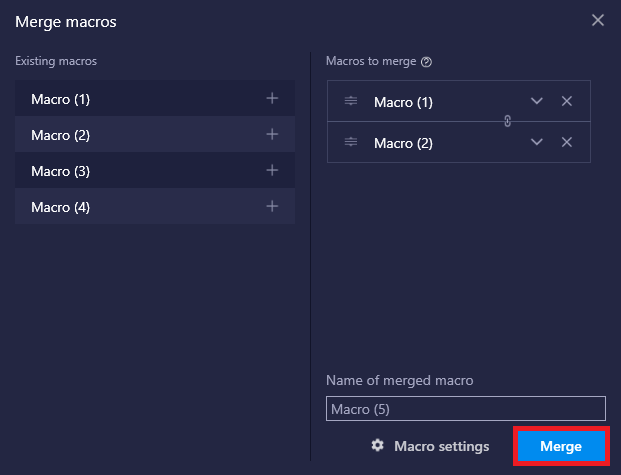 7) The combined macros will be created with the name assigned by you as shown below: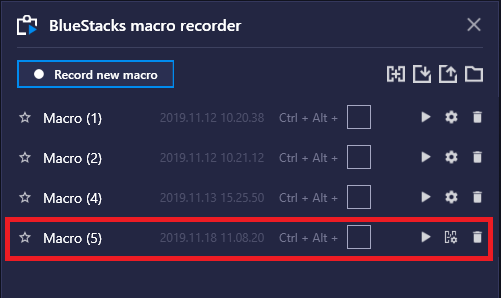 8) You can use the Merge Settings button shown below to open Settings for the merged macro.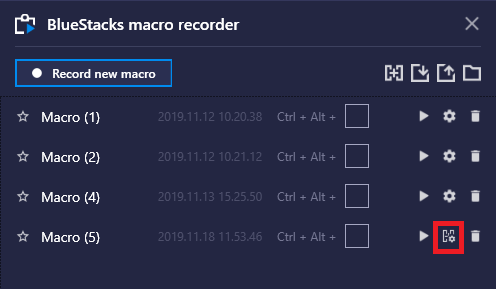 9) Use the drop-down button below to change settings for individual component Macros.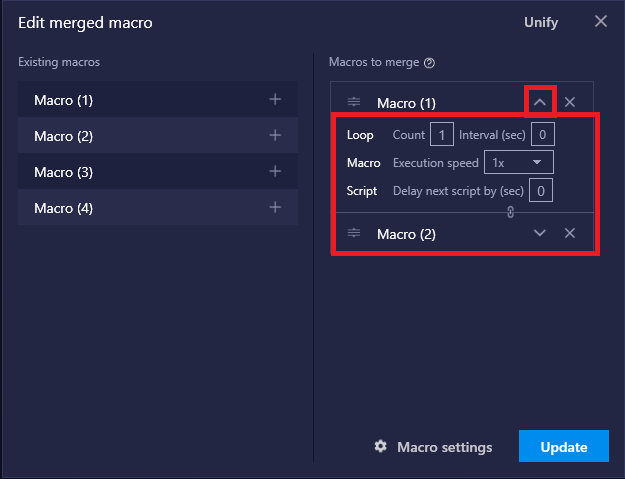 10) The cross button shown below can be used to remove the original macros.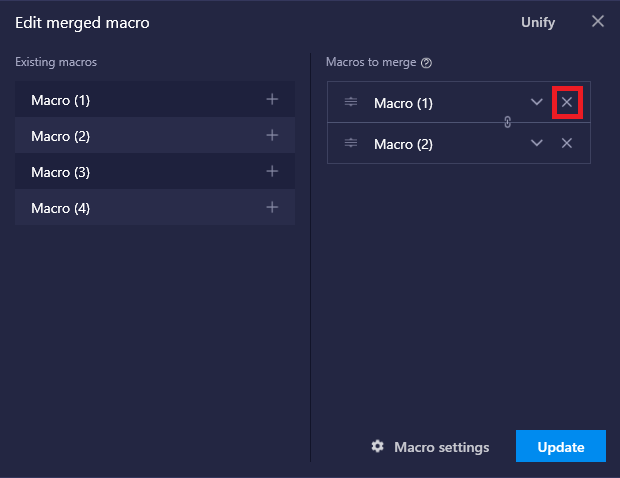 11) You can use the Macro Settings button as shown below to customize the settings of the Merged Macro.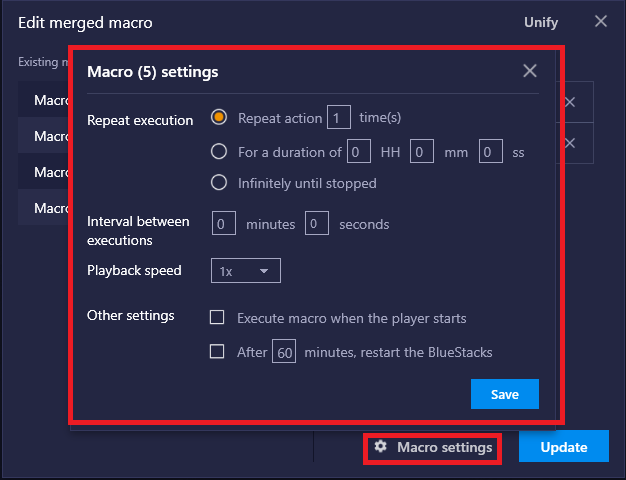 12) Grouping can be done by clicking on the icon shown in the screenshot below. The grouped macros will have one setting for both the macros, if in case you want them to have the same configuration.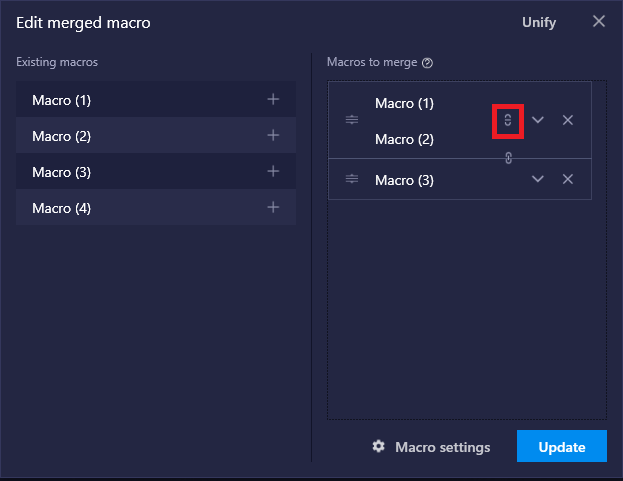 13) If you want to delete a component macro, like in the above example Macro(4) is a component macro of Macro(3), you will be shown the following prompt.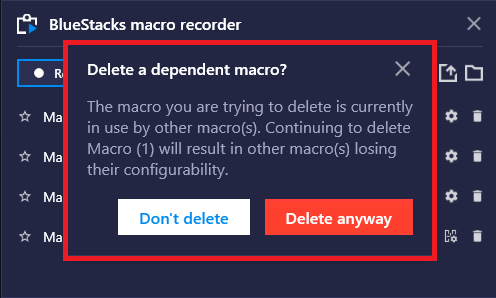 14) You can also permanently combine two macros by clicking on the Unify button.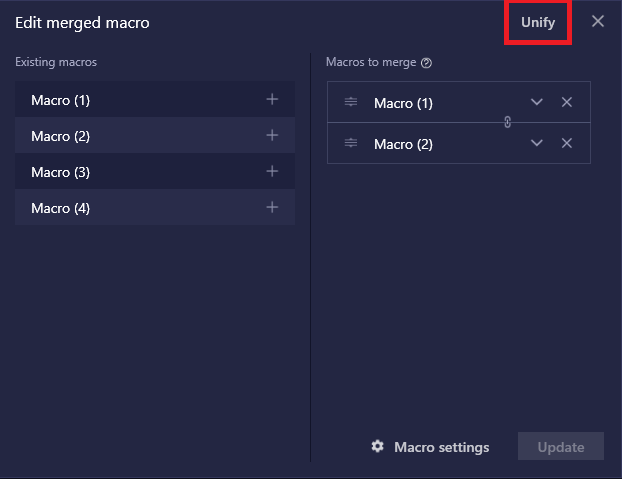 Click on Continue as shown below.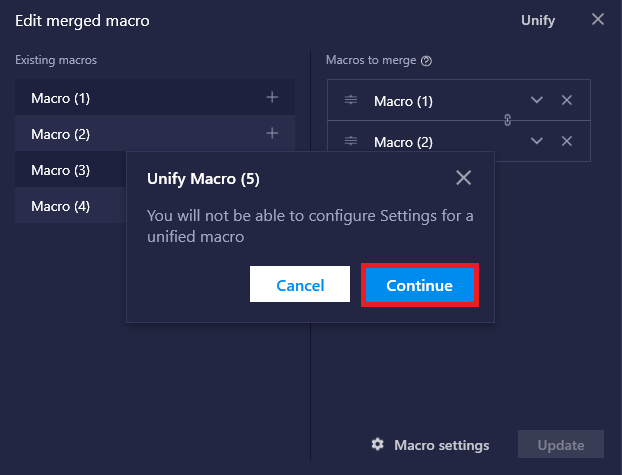 The merged macro Settings button will disappear to be replaced by the normal macro Settings button.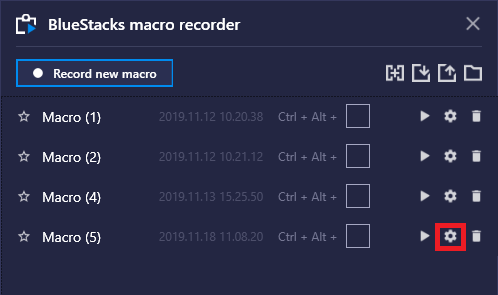 Note: You will not be able to choose the sequence of the component macros after they are unified.
We genuinely appreciate your choosing BlueStacks. We hope you enjoy using it. If you have any further questions, please contact us at support at bluestacks dot com. Thank you very much.
Last Updated 21 Nov 2019