How will this help?
Some applications or games require the use of different mobile networks to work. BlueStacks gives you the option to choose between different networks in order to use such apps.
This article will guide you on how to select a mobile network operator for BlueStacks.
---
How can I select a mobile network operator?
1. Launch BlueStacks and click on the gear icon from the side toolbar.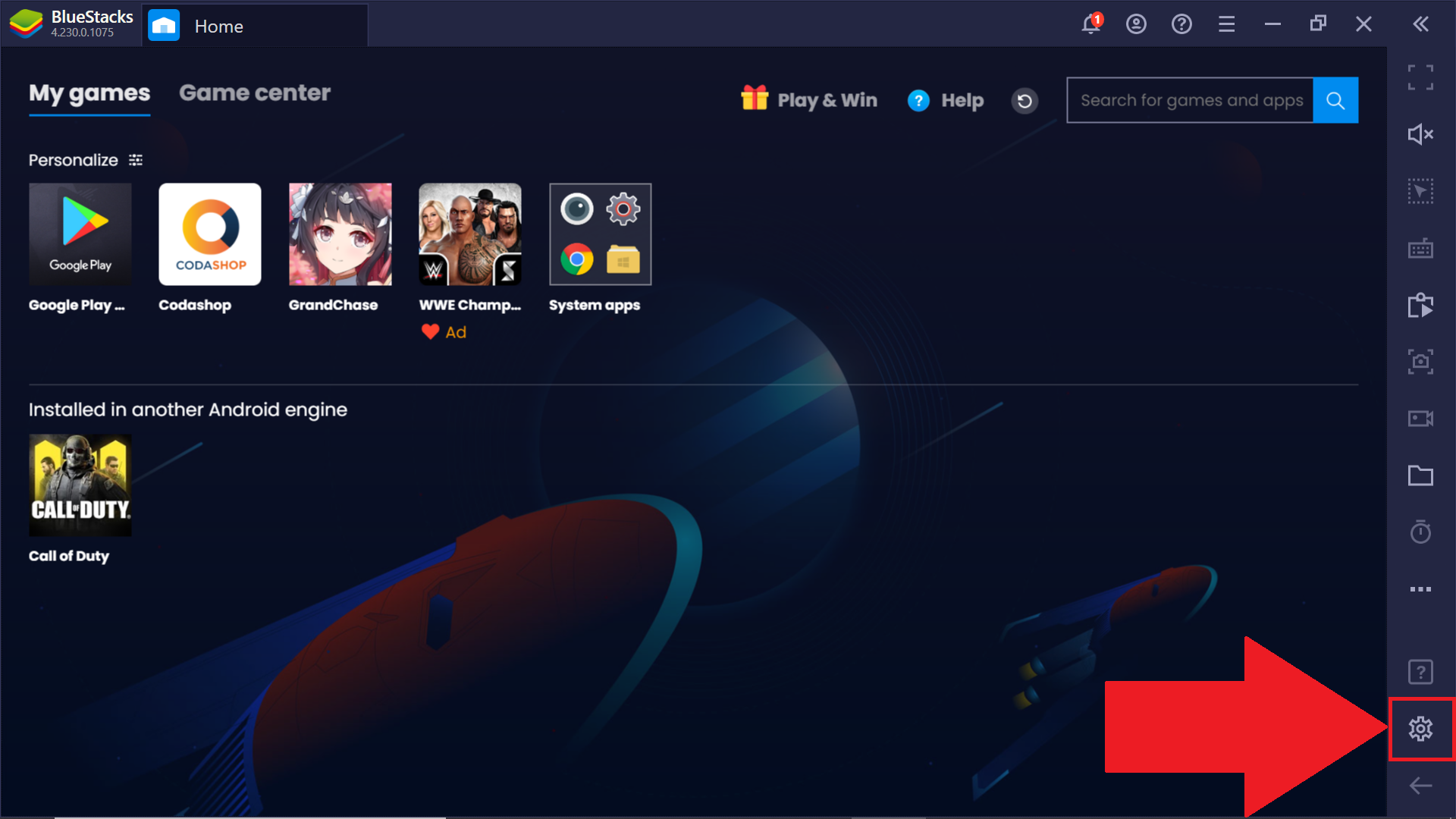 2. Once the settings menu opens, go to the Advanced tab.
3. Here, scroll down until you reach the Mobile network provider section.
NOTE: The mobile network providers shown in the steps below are for representative purposes. They will vary for you according to your location.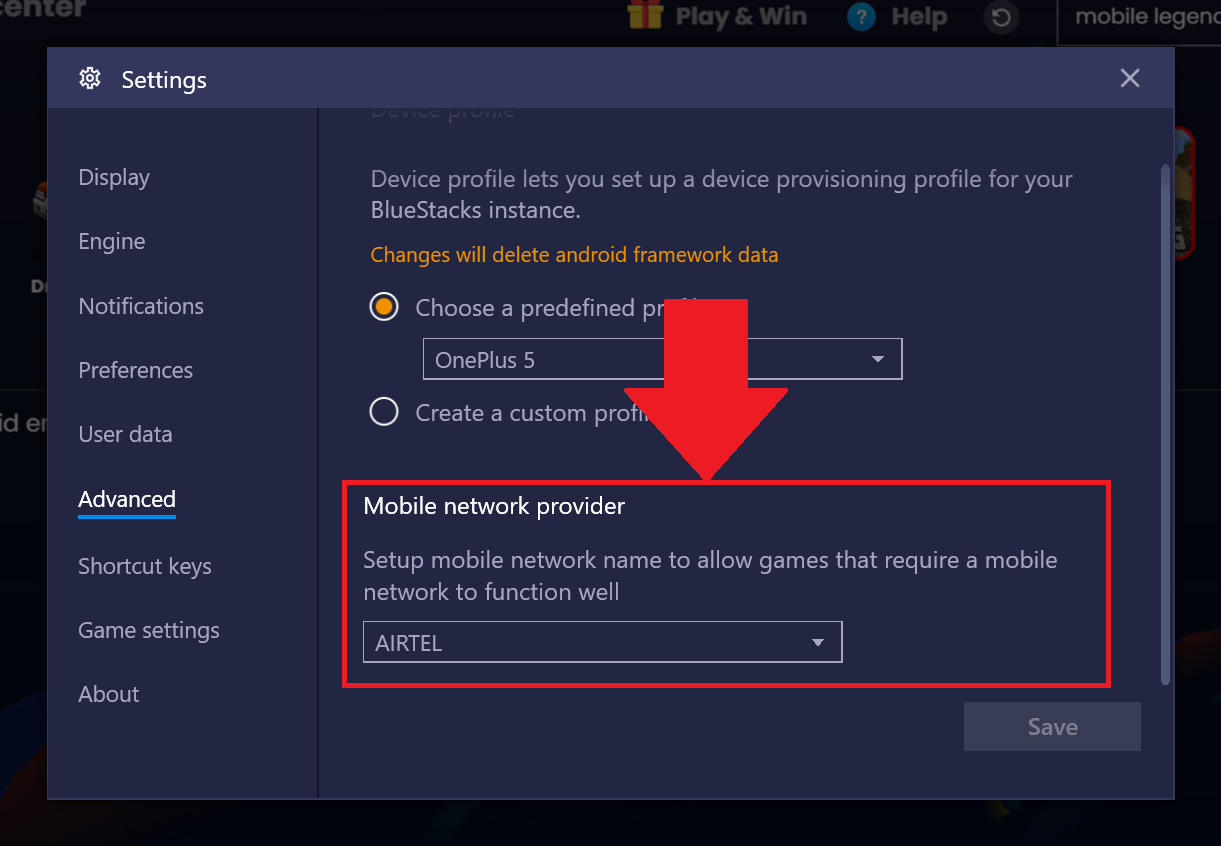 4. Now, open the drop-down menu and choose the mobile network you want to use.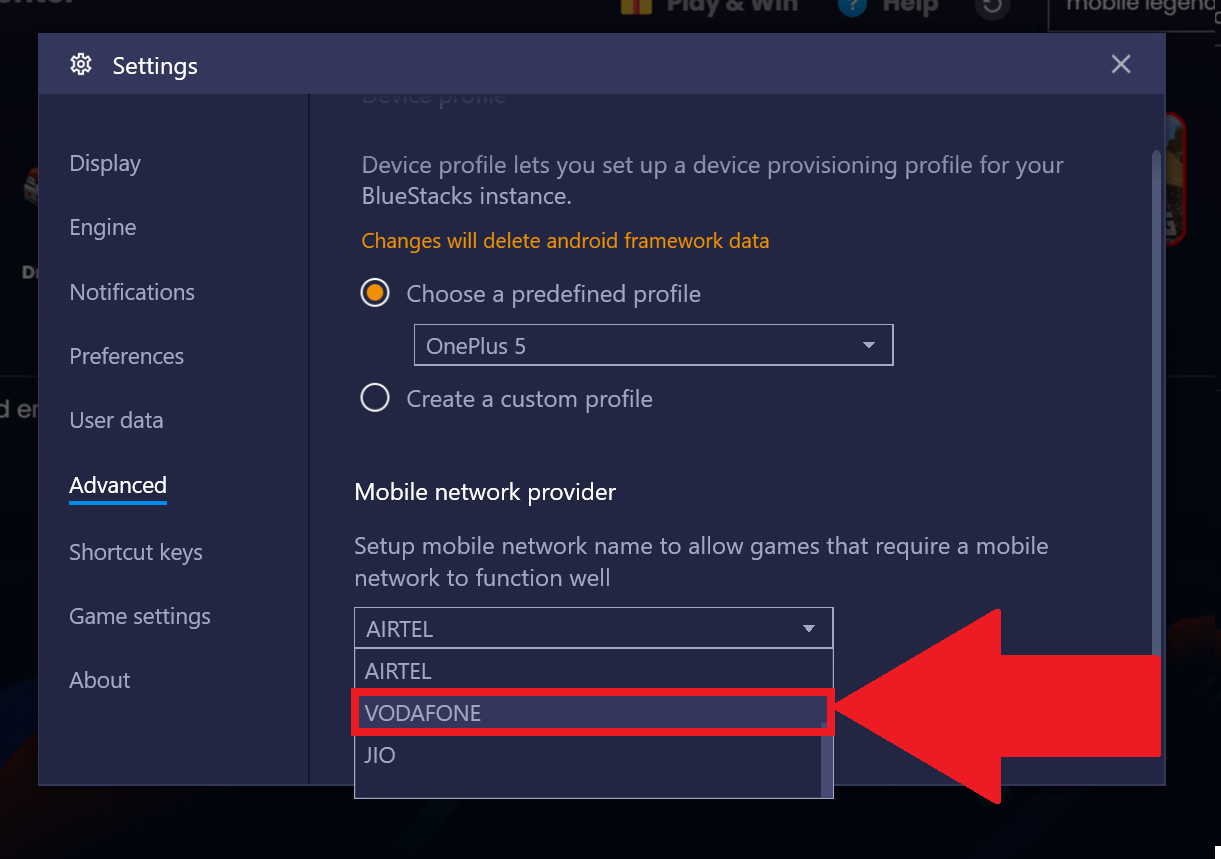 5. Finally, click on Save to setup your chosen mobile network.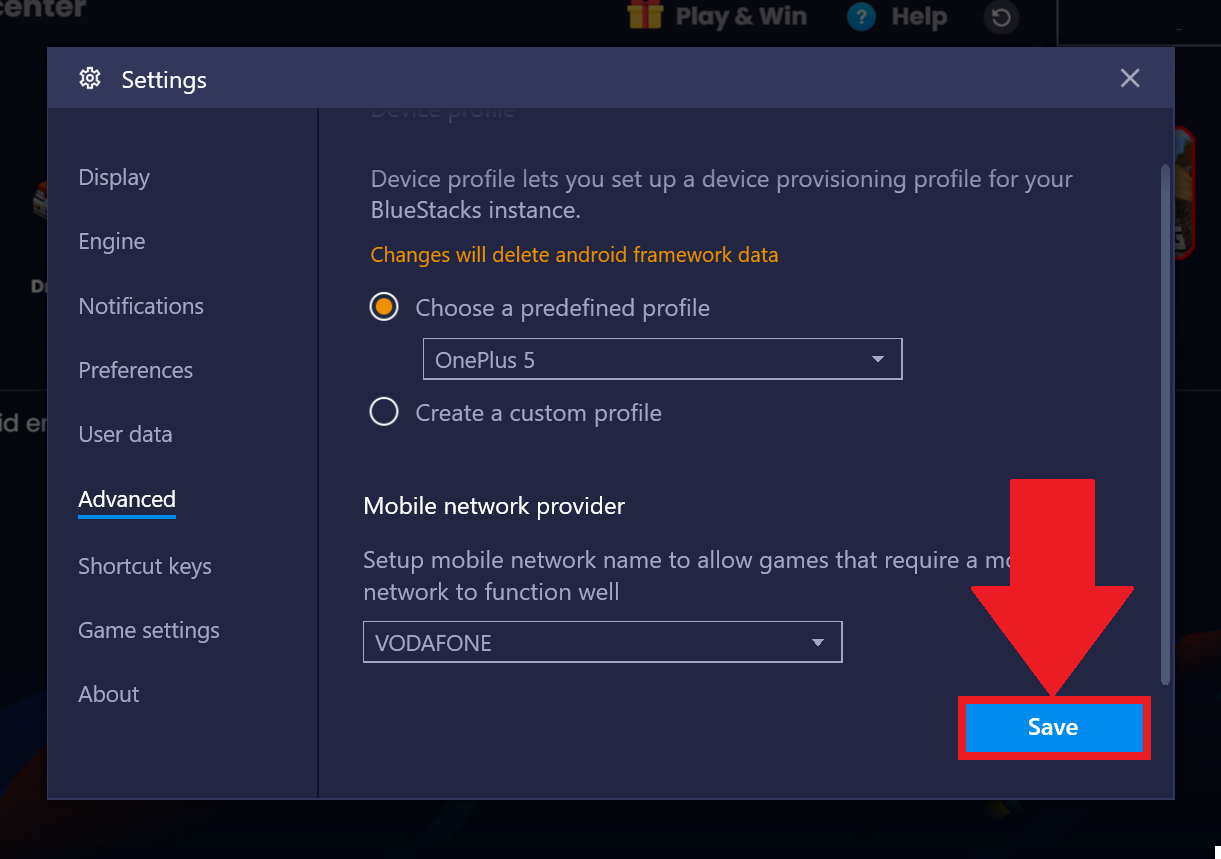 ---
Thank you for choosing BlueStacks. We hope you enjoy using it. If you have any further questions, please contact us at support@bluestacks.com. Happy Gaming!
Last updated on Nov 17, 2020