How will this help?
This article will teach you the steps for viewing the Graphics Processing Unit being used by BlueStacks 4.200 and above.
---
What are the steps?
This feature will be immensely helpful for you, in the instance when you would like to confirm that your GPU is being utilized. To learn about how you can enable your GPU for BlueStacks, you can follow this link. Here's how you do it:
1) Open BlueStacks and navigate to the settings menu, through the hamburger icon on the top right, or the gear icon on the bottom right as illustrated below.
2) In the Settings menu, click on the Engine tab.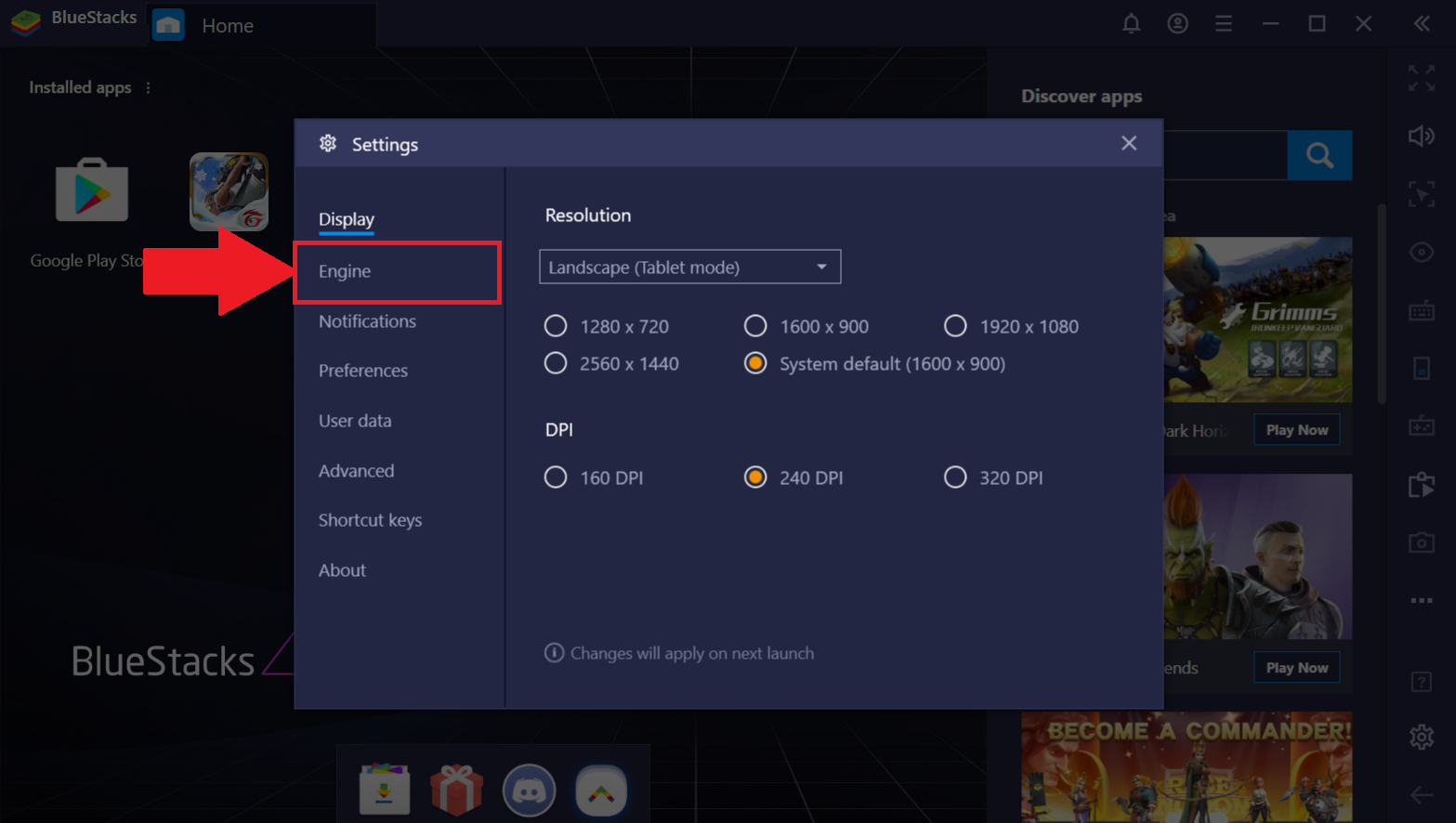 3) Once the Engine tab is open, you will then be able to view the GPU being used on the right side under GPU settings, as shown below. If the box there is checked, then it is in use. An empty box like the one in the image means no GPU is currently in use.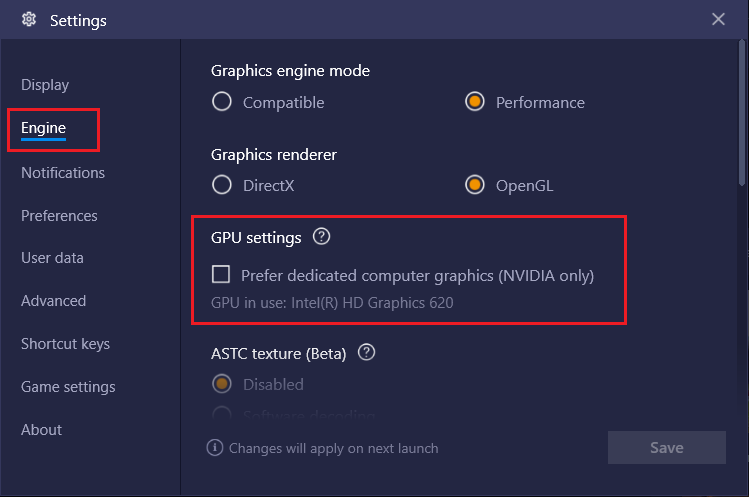 ---
We genuinely appreciate your choosing BlueStacks. We hope you enjoy using it. If you have any further questions, please contact us at support at bluestacks dot com. Thank you very much.
Last updated on April 23, 2020.