Purpose and benefits
This article will provide you with a few solutions if you encounter any issues while installing/running/updating a game through Google Play Store.
Audience affected
Users of BlueStacks version 4.170 and above.
Geos affected
All geos
The solutions for a few common issues are listed below. Click on the relevant problem to view the solution.
In the event that your problem is not listed above, please send a problem report and our Support team will get back to you. To learn how to send a problem report, click here.
The application is not available in your region.
Some applications/games are specific to a certain country or region. While that can be heartbreaking, we've got the perfect solution to navigate around this problem.
An example of what you will see when trying to download such an application/game is shown below.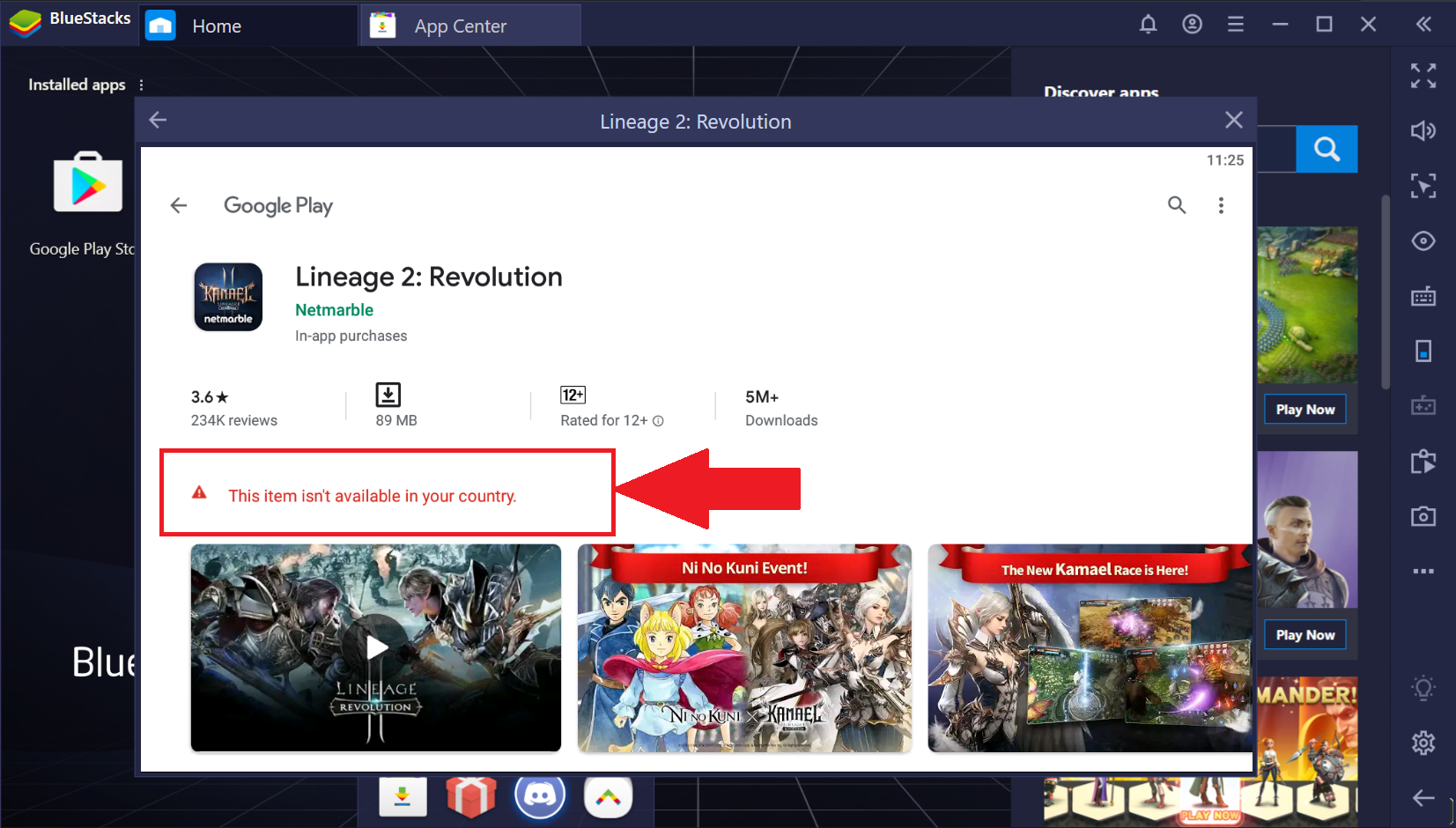 The solution to this is to visit www.apkpure.com. You can find the .apk file of almost all applications/games on this website.
To install the .apk file in BlueStacks, please follow the steps below.
1) Click on the 3 dots next to "Installed apps" which can be seen on the BlueStacks home screen, as shown below.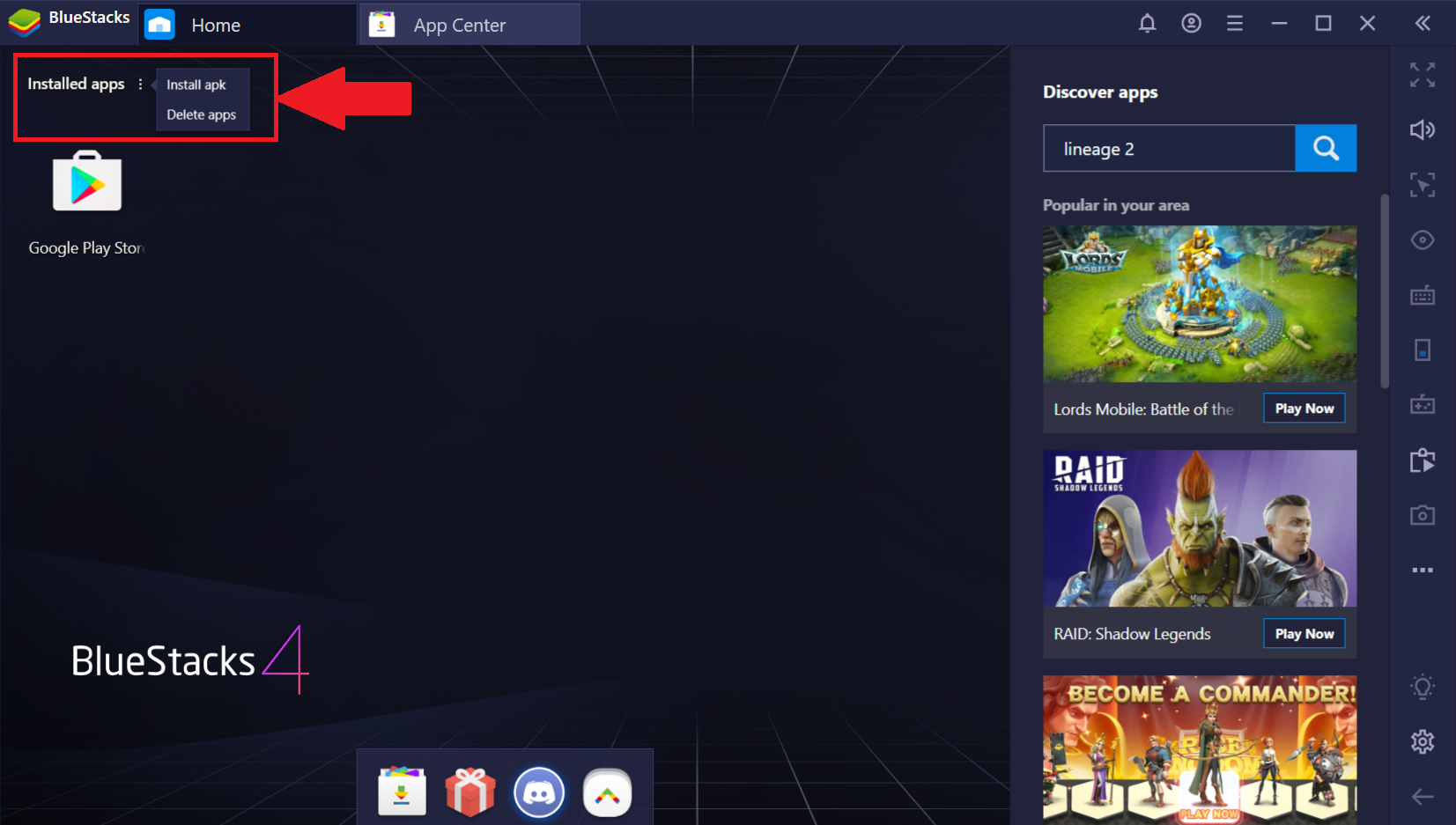 2) To install the .apk file, click on "Install apk". A file explorer window will then open from where you can select the desired file.
You can avoid running into problems while installing or running a game by simply changing the device profile in BlueStacks settings.
Some applications perform significantly better on certain device profiles. To learn how to change your device profile in BlueStacks, you can explore this link.
A build-up of cache can hinder the installation and/or running an application in BlueStacks. Clearing the cache could help resolve those issues.
To learn how to clear the cache, follow this link.
As BlueStacks supports Android 7 and below, some applications require a higher version of Android to run. An example of this is Minecraft Earth.
To avoid this problem, visit play.google.com and search for the application/game which you wish to download.
To see which Android version is supported, simply scroll down until you come across the "Additional Information" section in the application page. An example is shown below, from Minecraft Earth.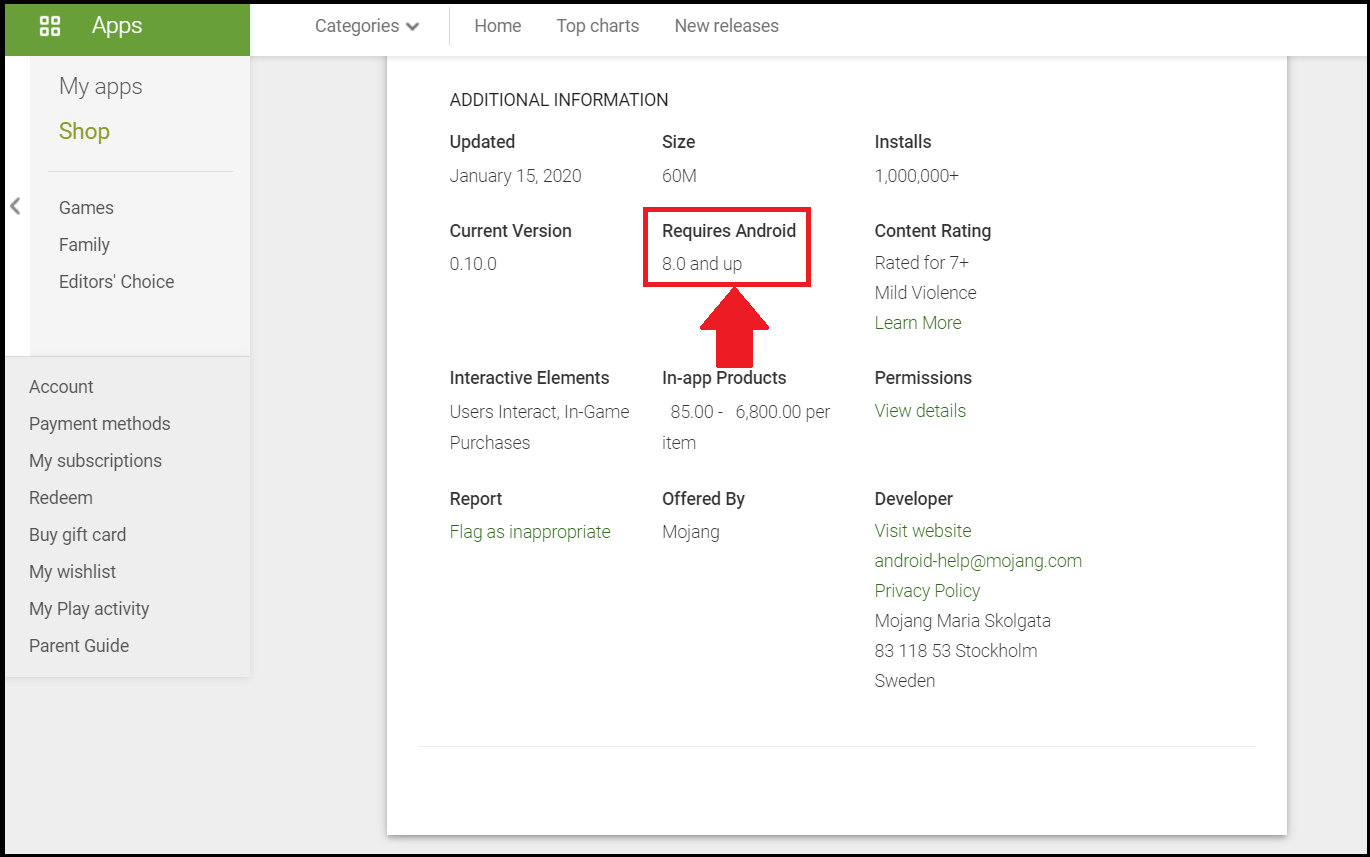 We genuinely appreciate your choosing BlueStacks. We hope you enjoy using it. If you have any further questions, please contact us at support at bluestacks dot com. Thank you very much.
Last updated January 27, 2020.