How will this help?
This article will introduce you to the new skill settings in BlueStacks version 4.180 that will significantly change the way you play MOBA games.
---
What are skill settings?
Quickcast (Favours accuracy more than speed)
There are 2 ways to use quickcast:
You could use it by holding "Q/W/E" and then aiming with the mouse to where you would like to cast the spell. Simply release the spell key to cast the spell.
You could simply press and release "Q/W/E" which would then cast the spell in the direction which the mouse cursor is in.
Autocast (Favours speed more than accuracy)
Using autocast, you could simply press and release the spell key and it would cast the spell towards the nearest enemy. Pretty nifty, if you must ask.
Manual mode (Favours both equally)
In manual mode, press Q/W/E then aim with the mouse to where you would like to cast it and press left-click on the mouse to cast the spell. Pretty lengthy.
---
How can I enable these settings?
1) Open a MOBA game of your choice. In this case, we're going with everyone's favorite Mobile Legends: Bang Bang. Open "Controls editor" by clicking on the keyboard icon on the sidebar as shown below.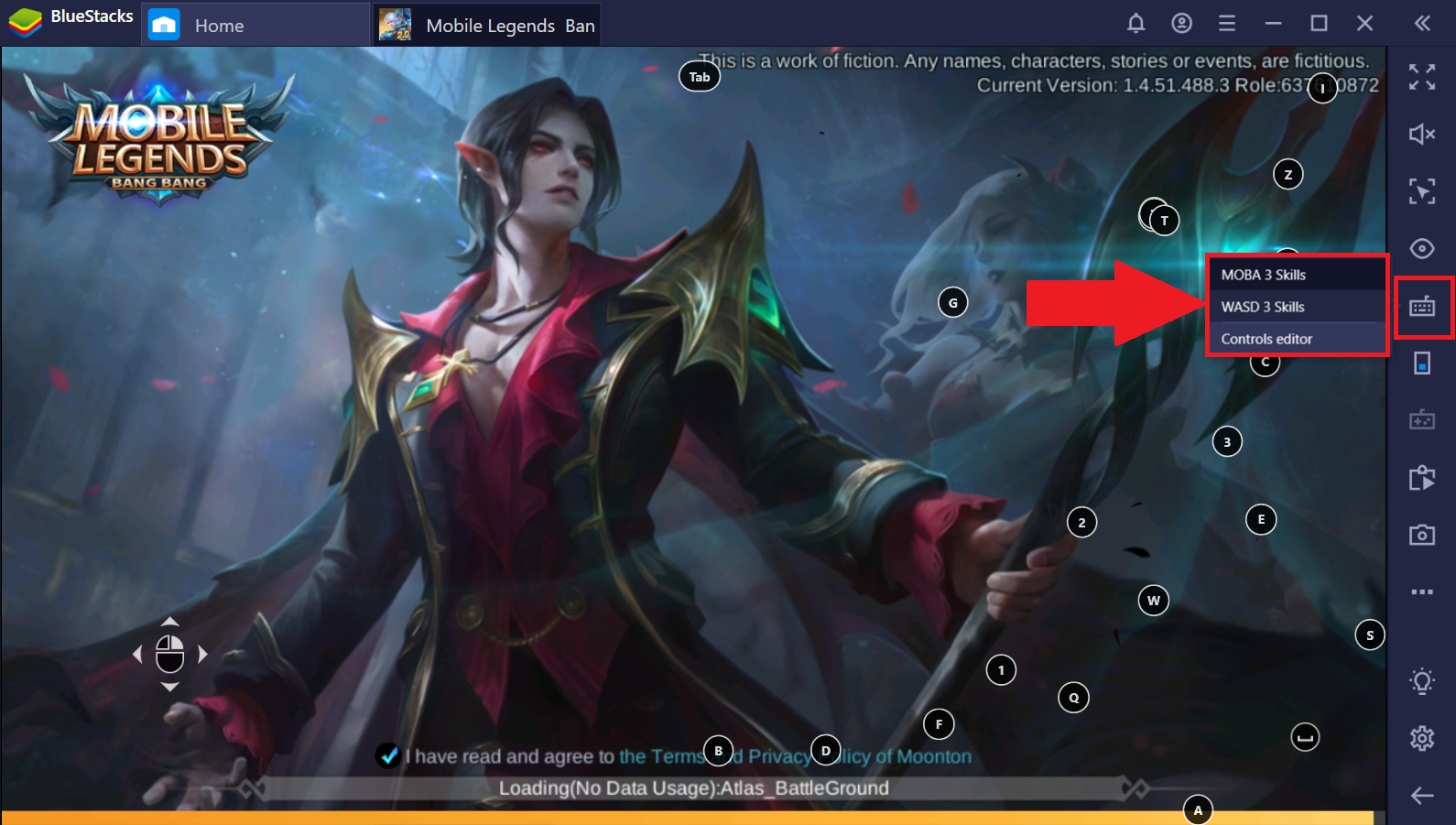 3) Make sure you are on MOBA controls. To give you an idea of how those might look like, we have highlighted them below.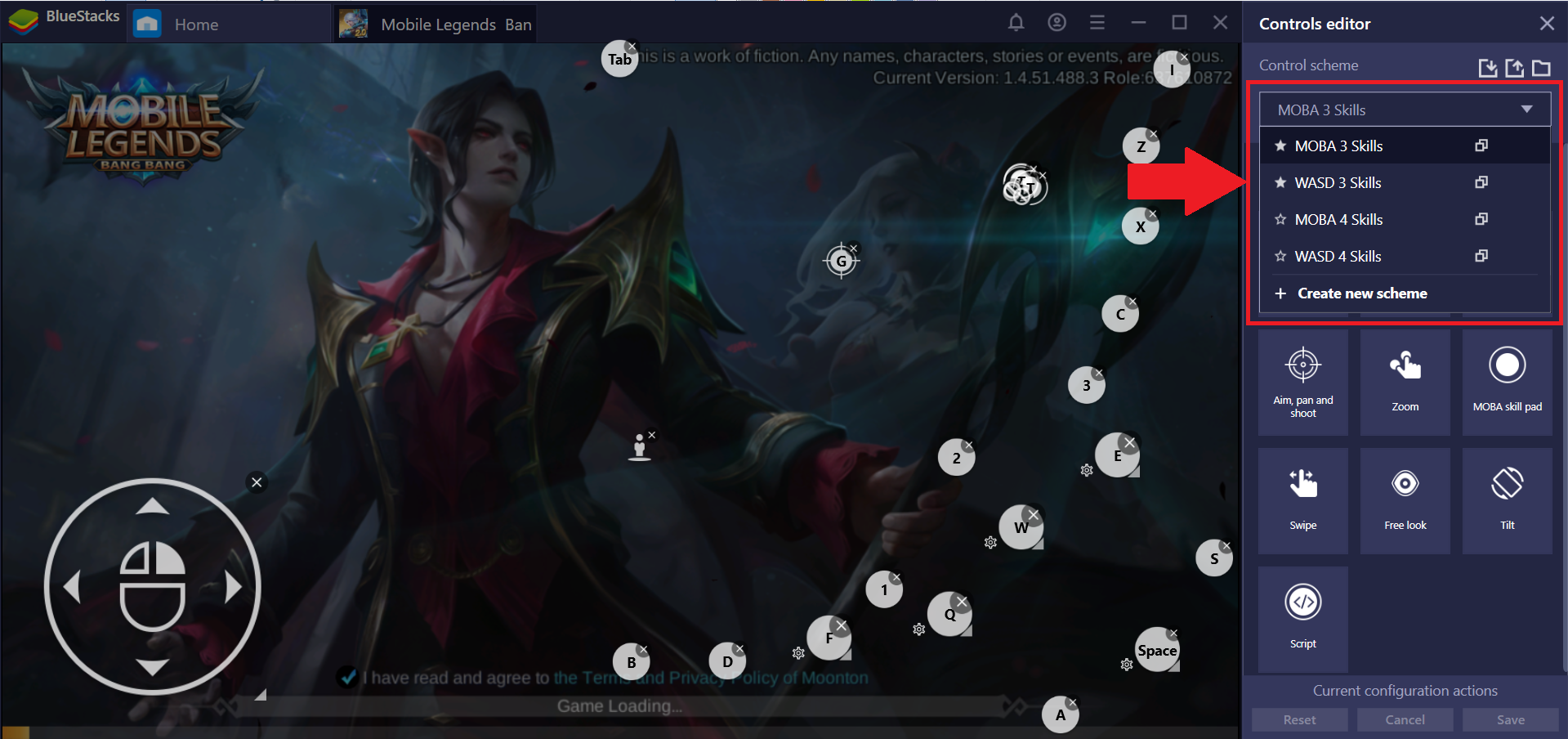 4) Click on the gear icon on the bottom left of the key controls, as illustrated below. You can select the Skill settings from here, according to your preference.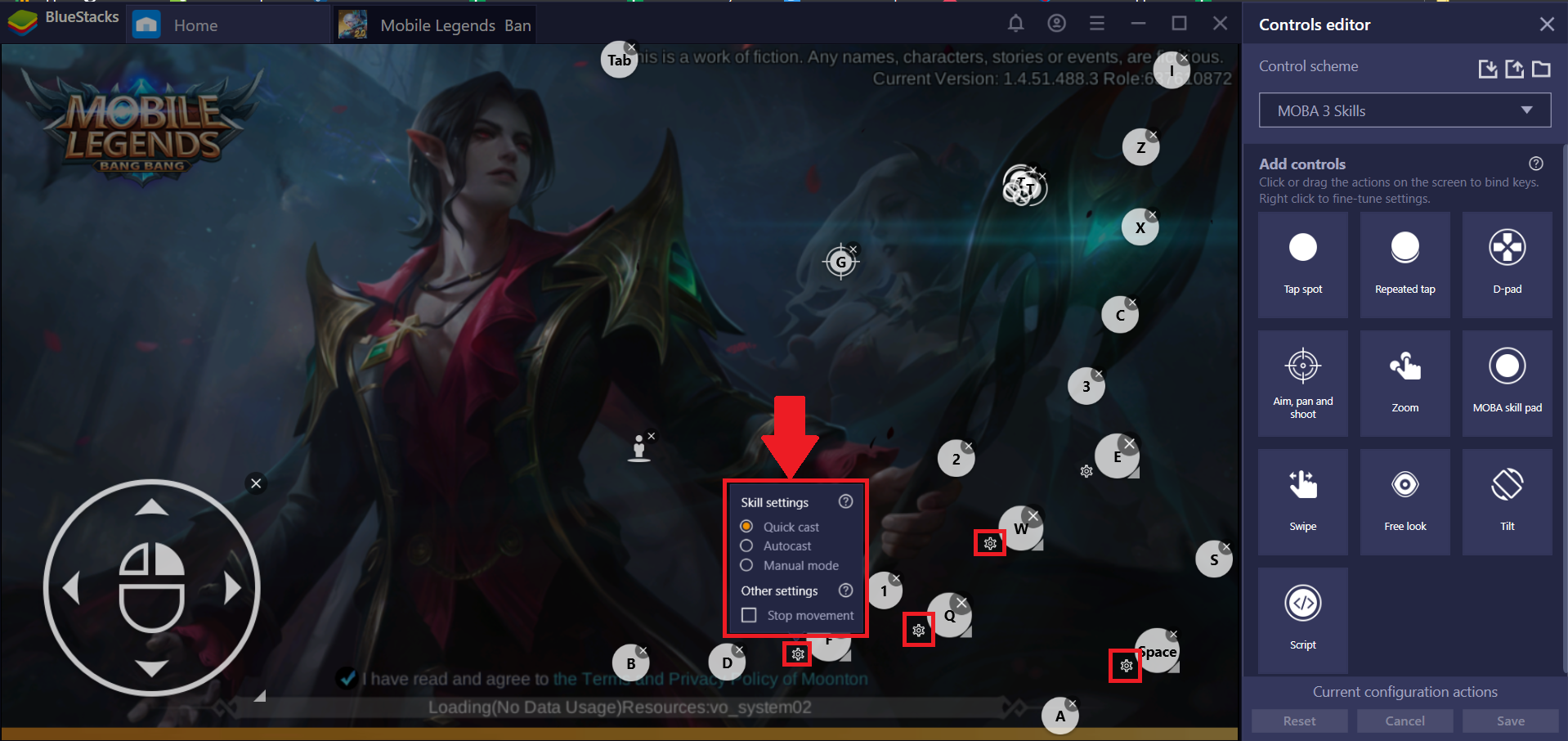 ---
Thank you for choosing BlueStack. We hope you enjoy using it. If you have any further questions, please contact us at support@bluestacks.com. Happy Gaming!
Last updated on June 19, 2020.