How will this help?
Switching device profile in BlueStacks will resolve compatibility issues with various games, that may arise, thus allowing you to play on BlueStacks without any issues. We highly recommend you to update to the latest version before applying these settings.
---
How can I switch the device profile?
You can switch the device profile in BlueStacks by following the steps mentioned below, which will barely take a few minutes.
1) Open BlueStacks preferences from the menu bar.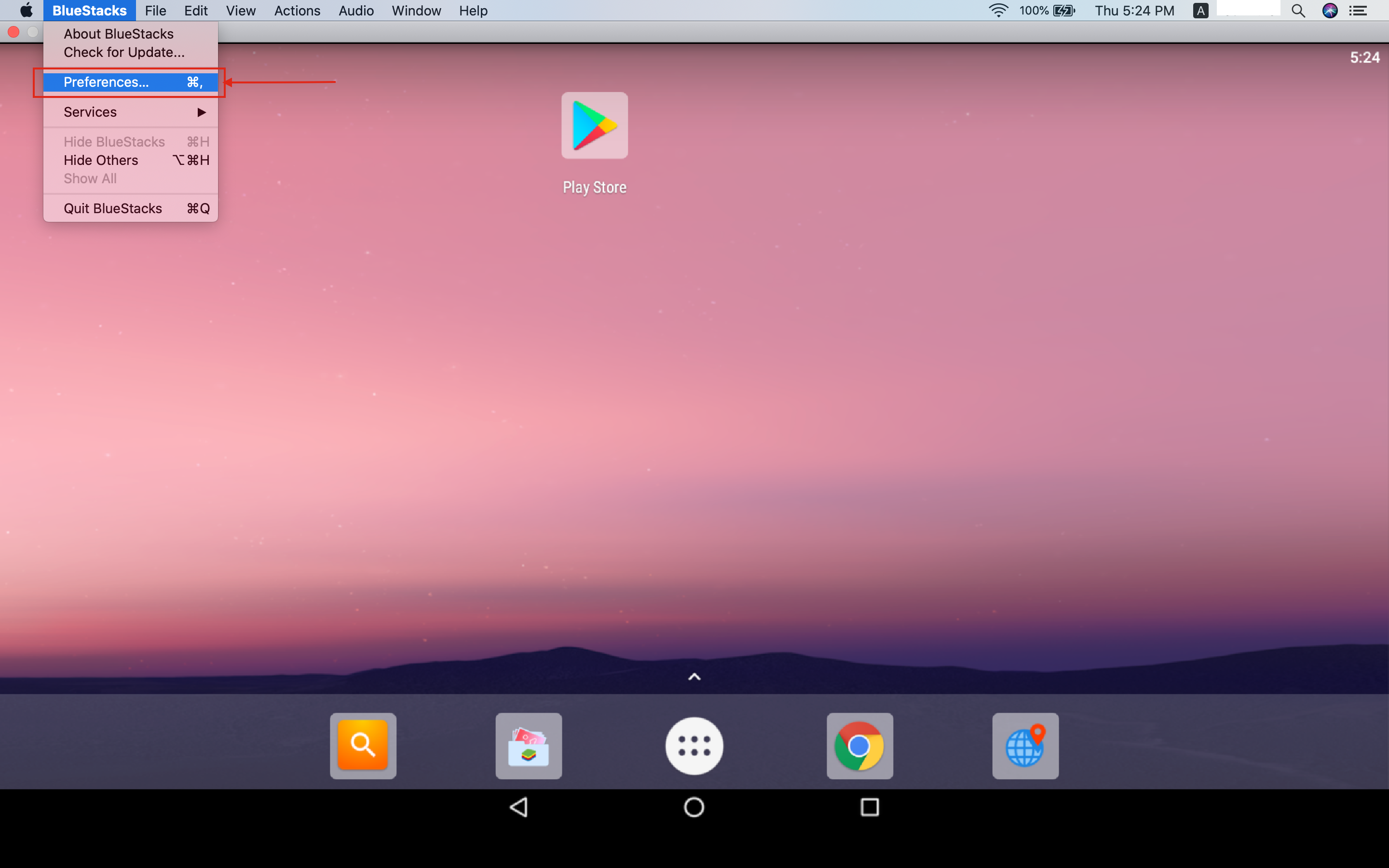 2) A new window will then appear. Now click on 'Advanced'. Here you will see the "Device profile" information. You will now have two different options to switch the device profile.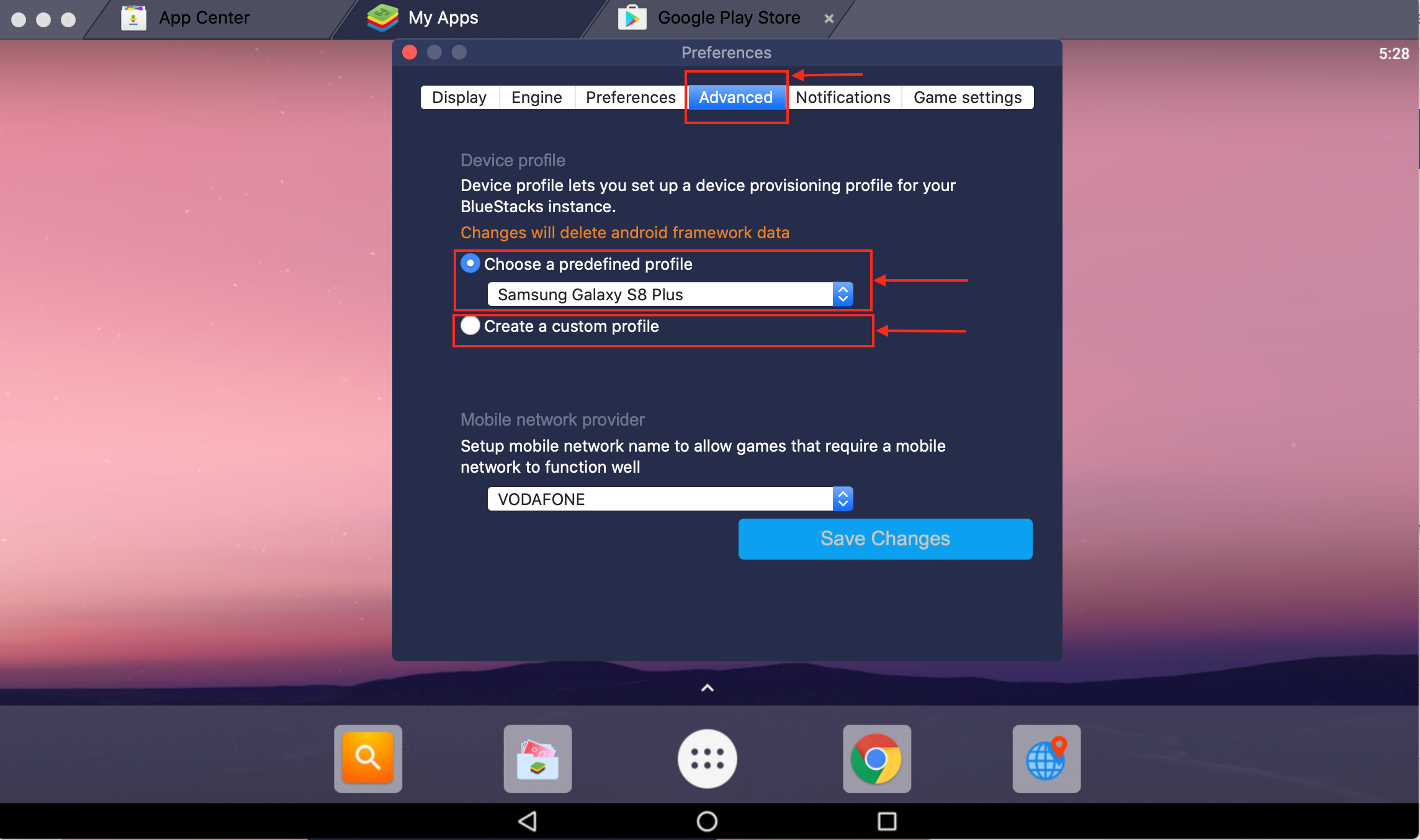 Option 1: Select the predefined device profile
Click on the drop-down menu, scroll and choose any of the predefined device profiles which are available as shown below. Here we have selected "Samsung Galaxy S8 Plus".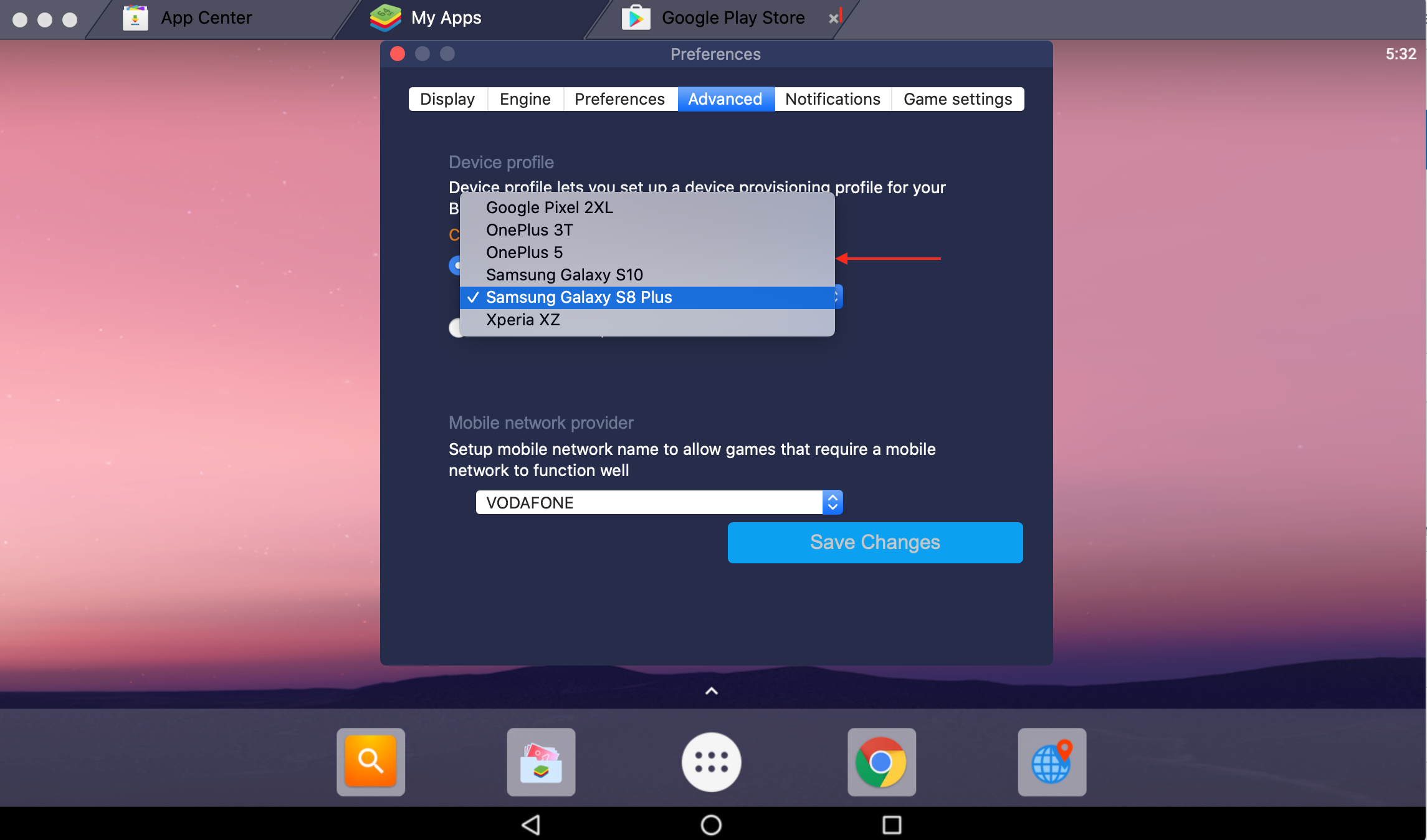 Click on the "Save Changes" button to save the new device profile.
Option 2: Create a custom device profile
Here you can create the device profile on your own by filling any Manufacturer, Brand and Model Number.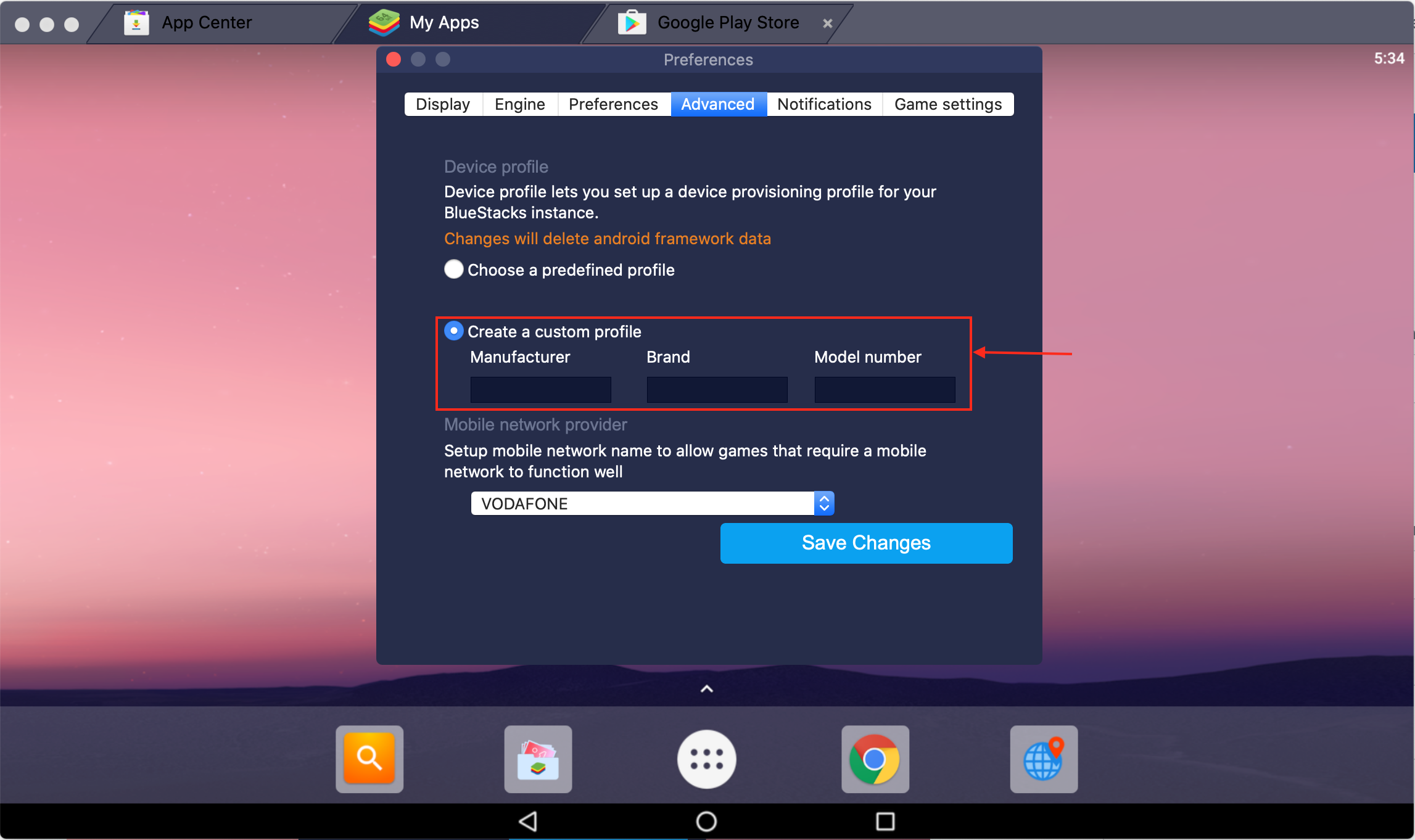 Click on the "Save Changes" button to save the new device profile.
---
Thank you for choosing BlueStacks. We hope you enjoy using it. If you have any further questions, please contact us at support@bluestacks.com. Happy Gaming!
Last updated on February 23, 2020.