How will this help?
BlueStacks lets you create and customize gamepad controls for different games with the help of the Controls Editor. This article will acquaint you with:
---
What gamepad controls can I create/edit?
There are a wide variety of gamepad controls you can create/edit for performing different actions in a game. Let's go through each one of them.
Tap spot - This key control is used when you would like to imitate the action of a singular "tap" on the screen. E.g pressing the GAS button on Hill Climb Racing.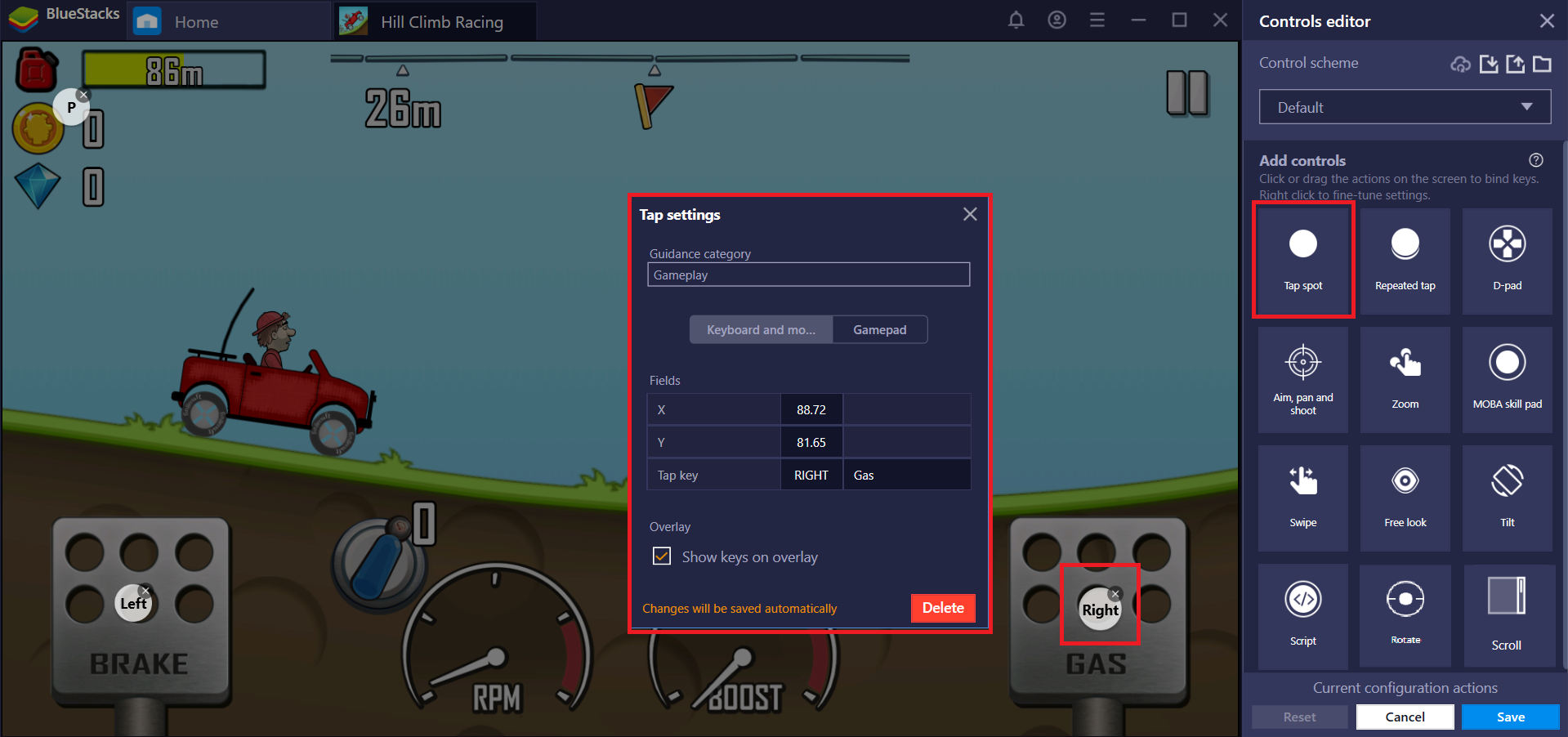 Repeated tap - You can use this when you would like for a "tap" to be done multiple times in-game.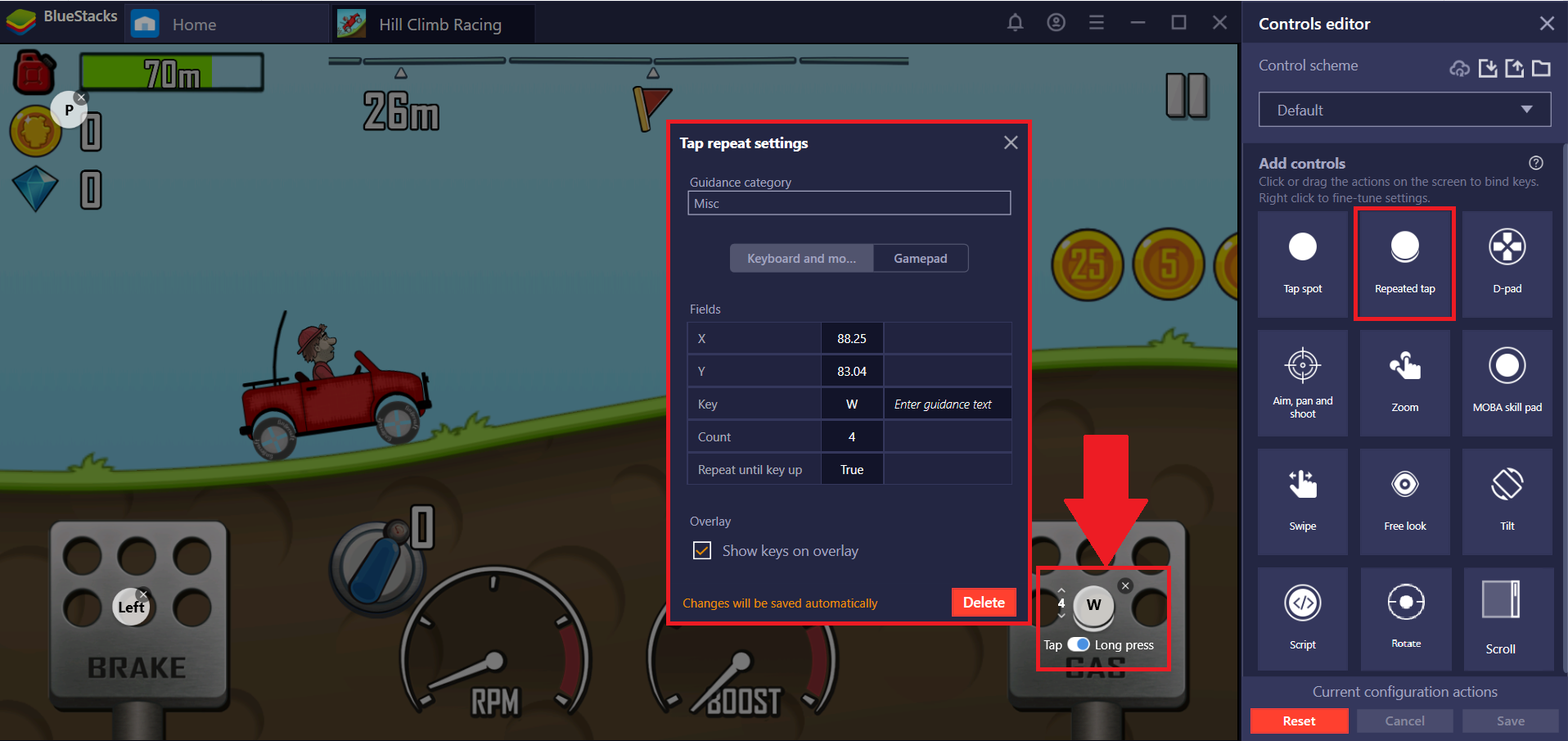 D-pad - This control majorly signifies movement controls in a game.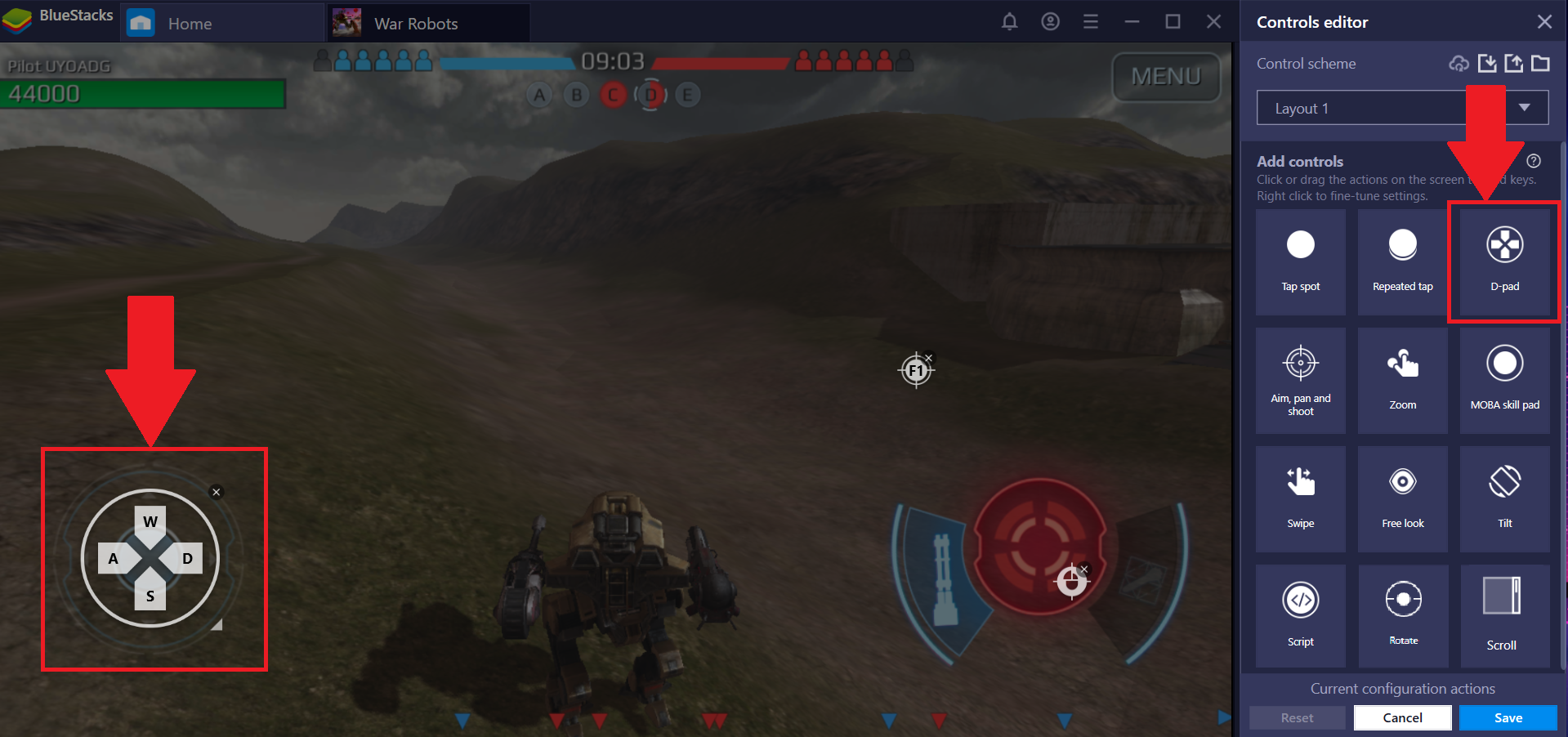 Aim, pan and shoot - You can assign a key in the instance when you would like to view your mouse cursor in-game.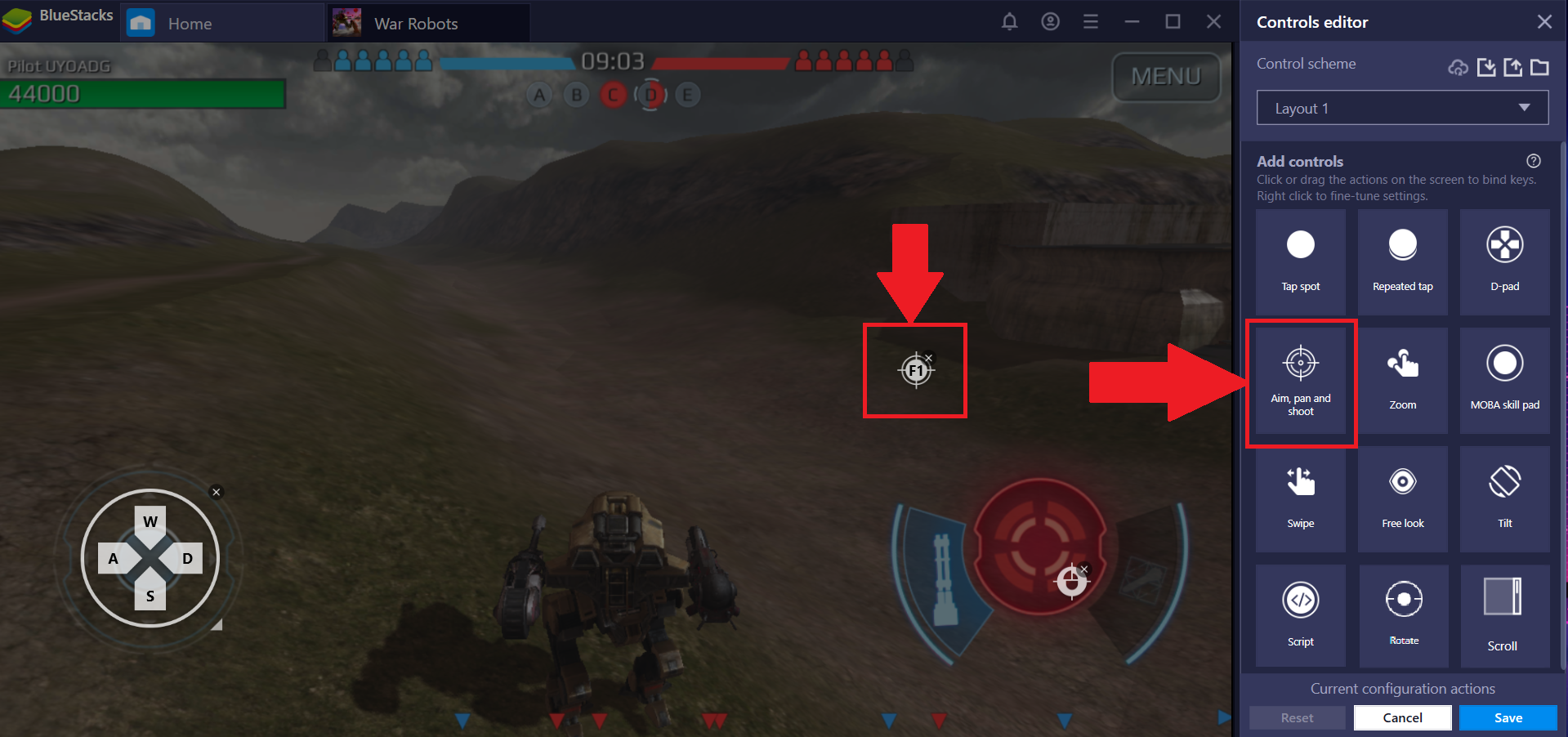 Zoom - A key control used for the zoom action in various games such as Rise of Kingdoms.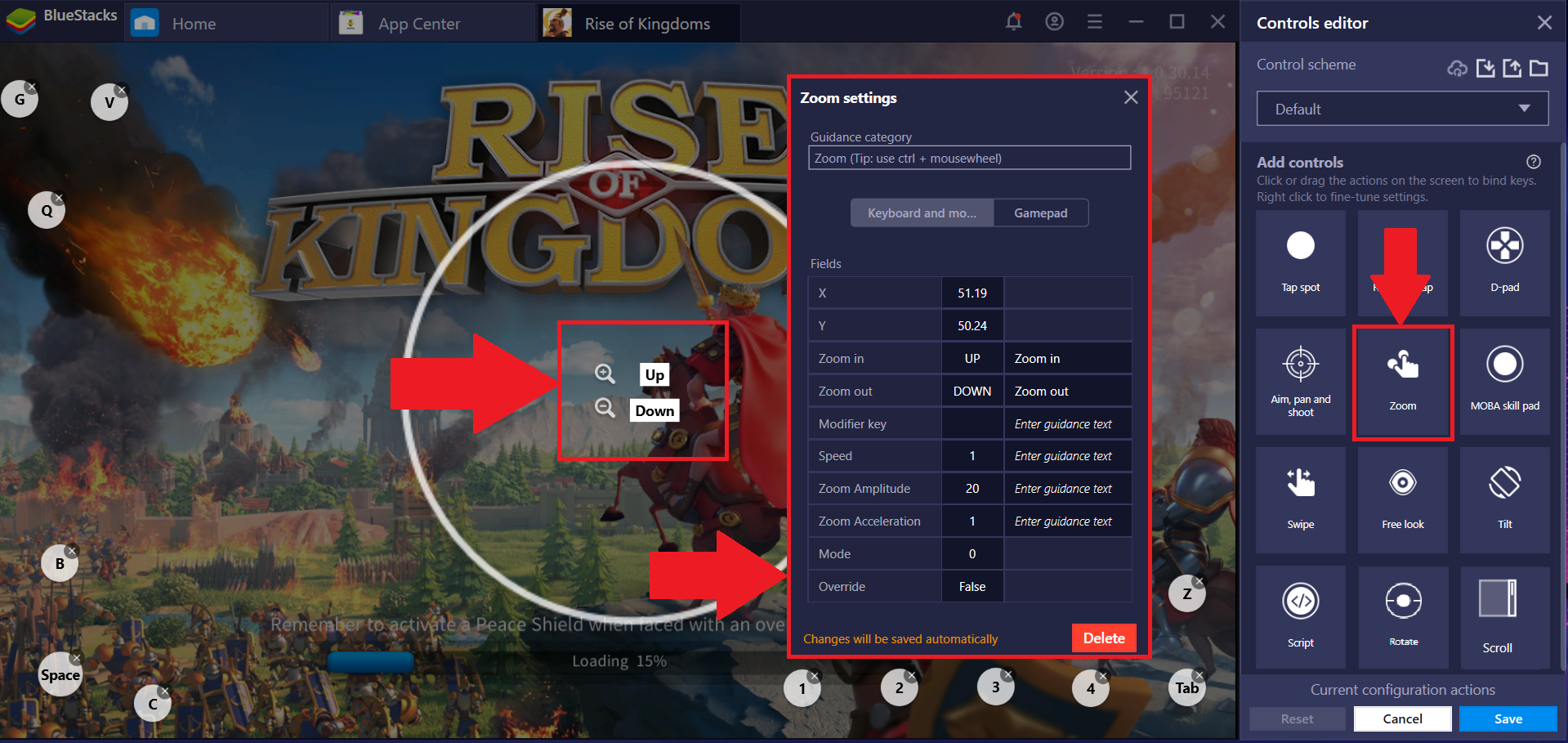 MOBA skill pad - This gamepad control lets you access player skills in MOBA games such as Arena of Valor.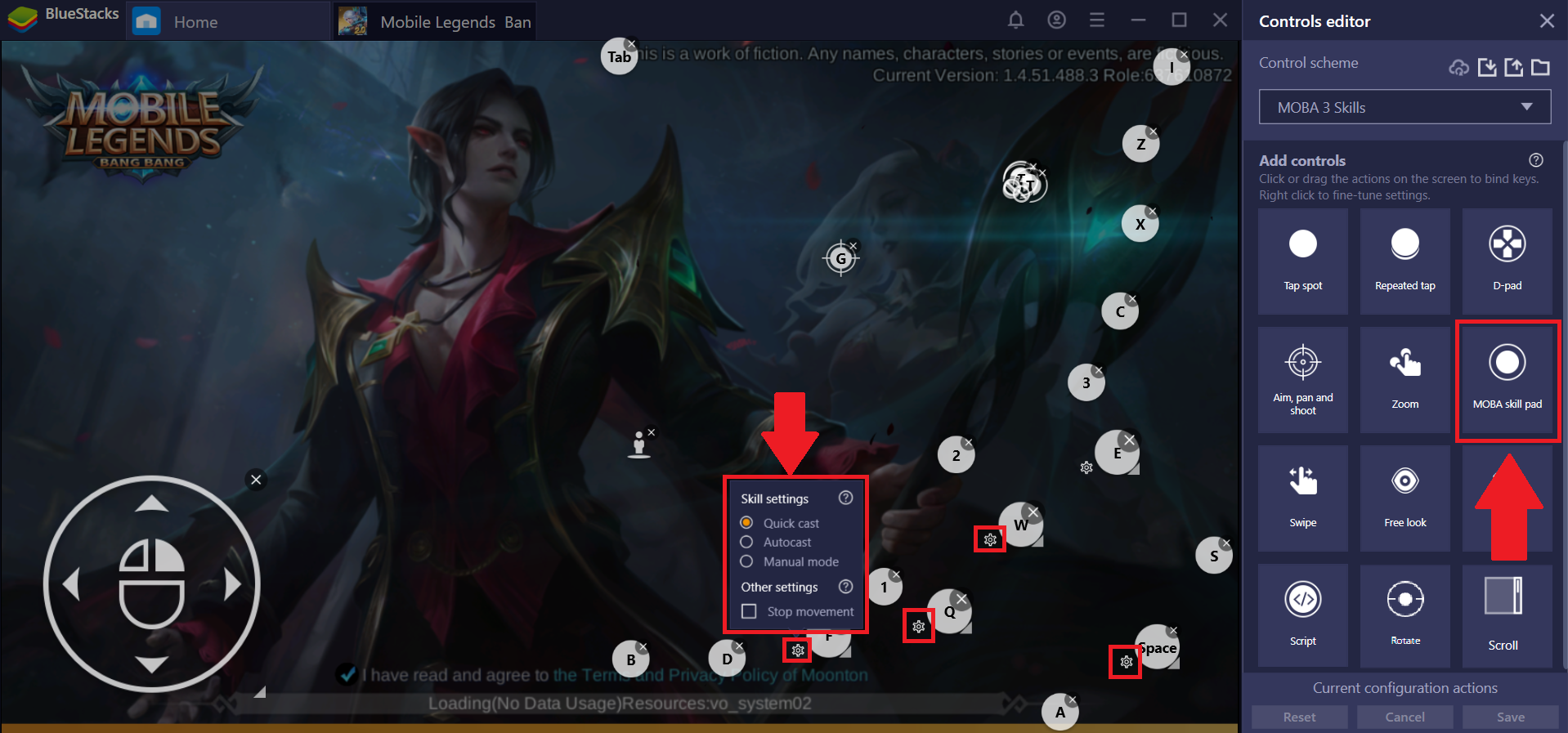 Swipe - You can assign a gamepad control to imitate the "swipe" action. This is useful in games like Temple Run.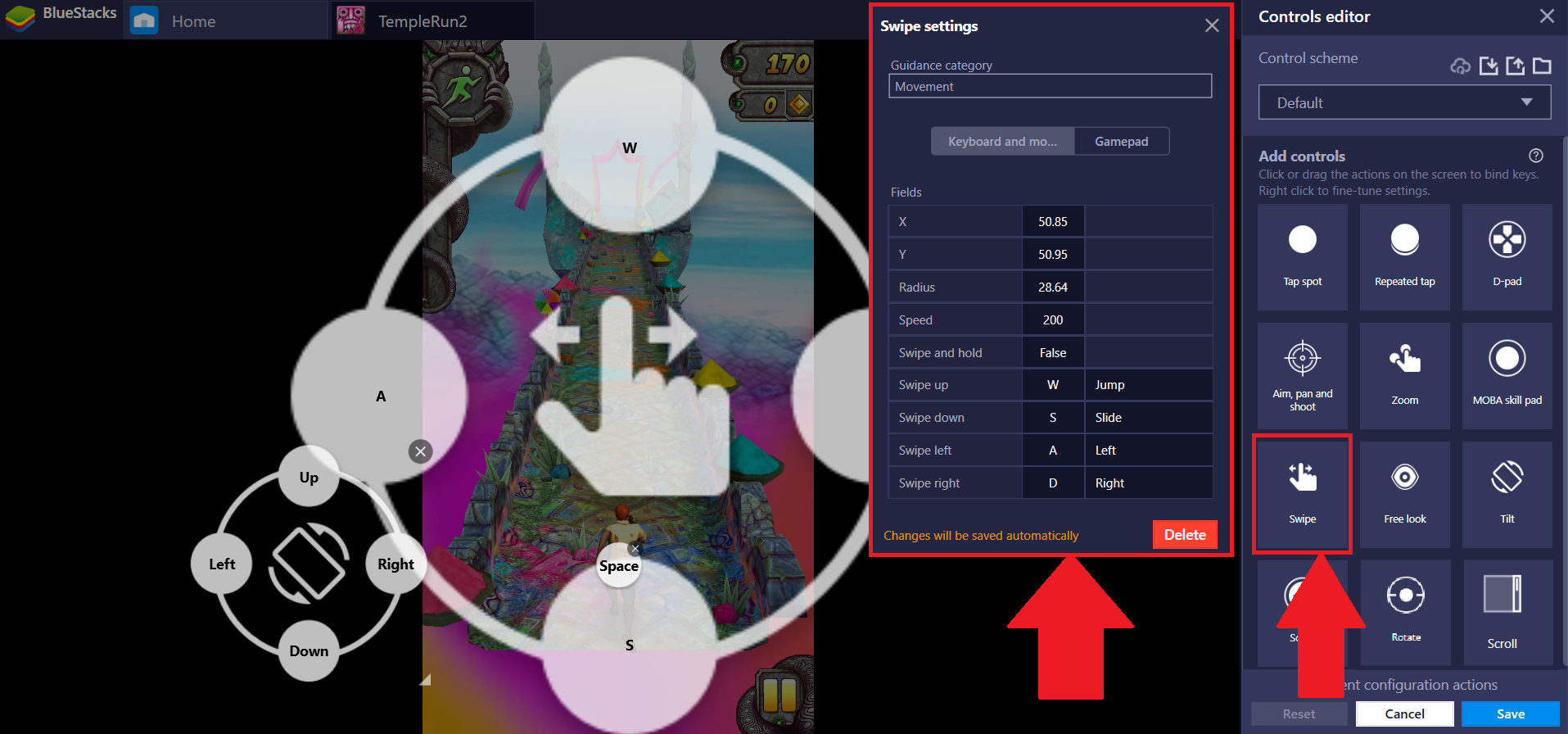 Free look - Gamepad controls can be assigned here to emulate an action that allows you to look around in-game.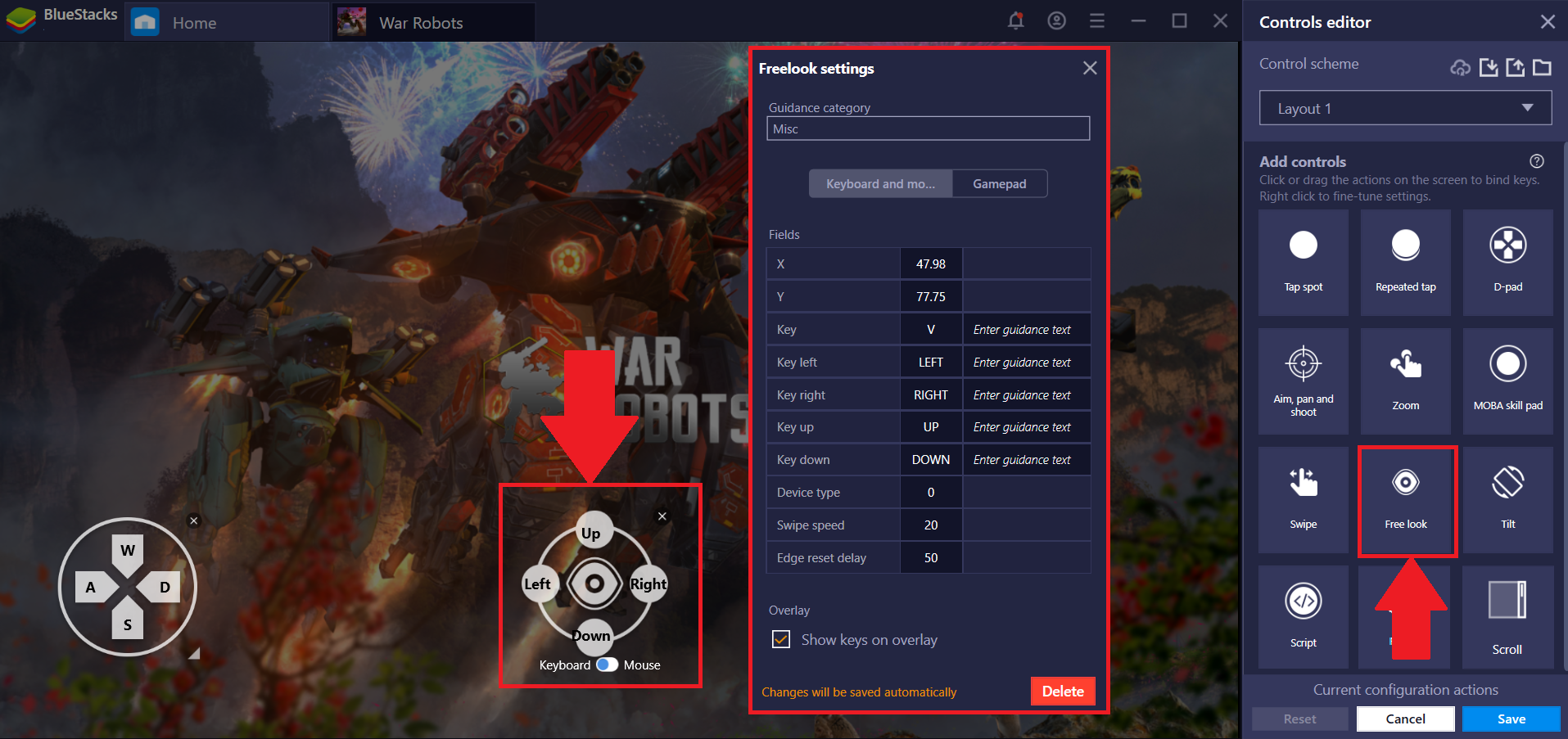 Tilt - You can assign a gamepad control to imitate the action of a tilt.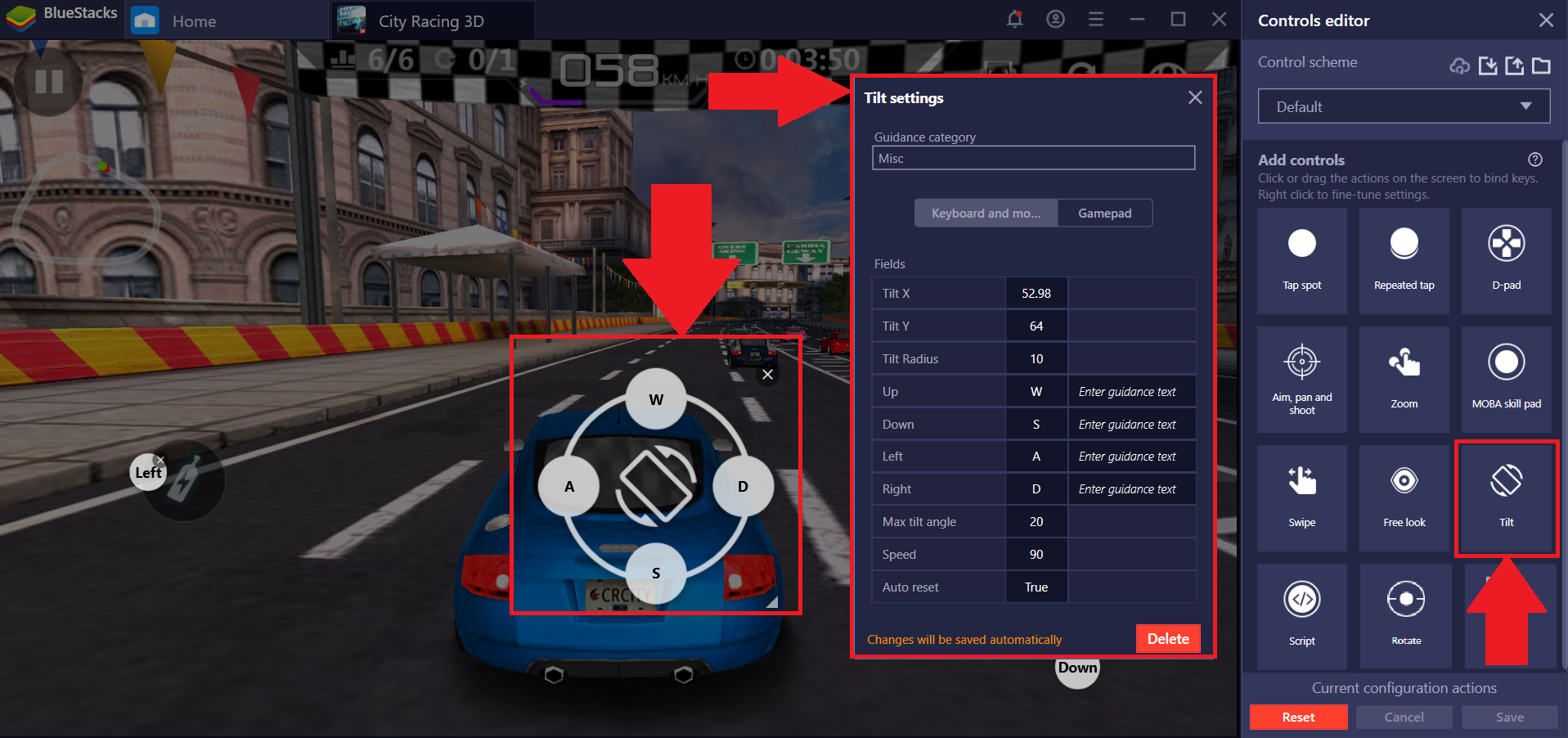 Script - This control lets you create customized scripts which perform a set of actions, at the click of a button.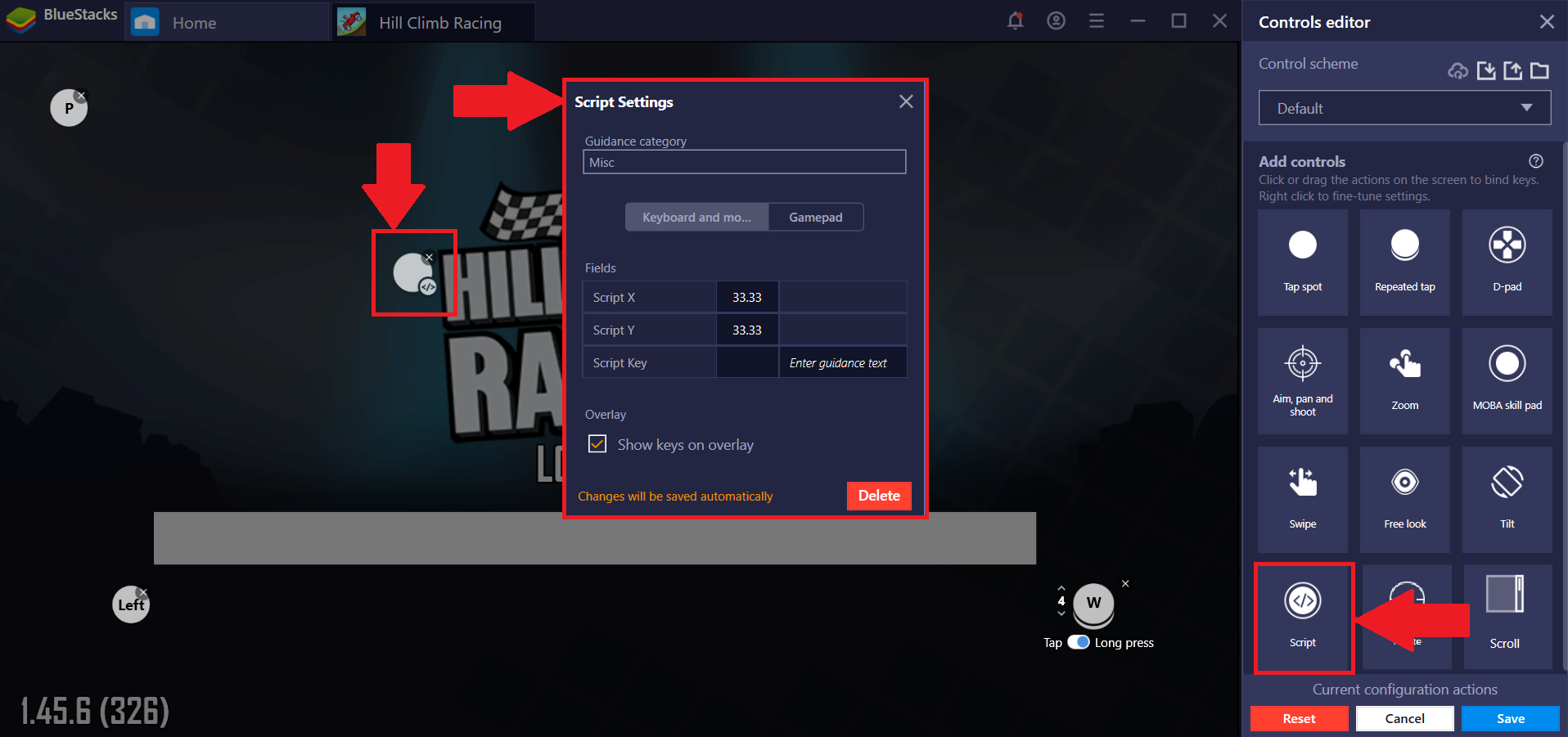 Rotate - You can use this to assign a key to rotate the steering wheel in a clockwise or anti-clockwise direction. This control is meant for driving games such as Dr. Driving, Real Racing 3, etc. To know more, click here.
Smart Edge Scrolling - This gamepad control helps you scroll around your map simply by moving the cursor. Useful for strategy games like Rise of Kingdoms. Refer here for more info on this fun accessible feature.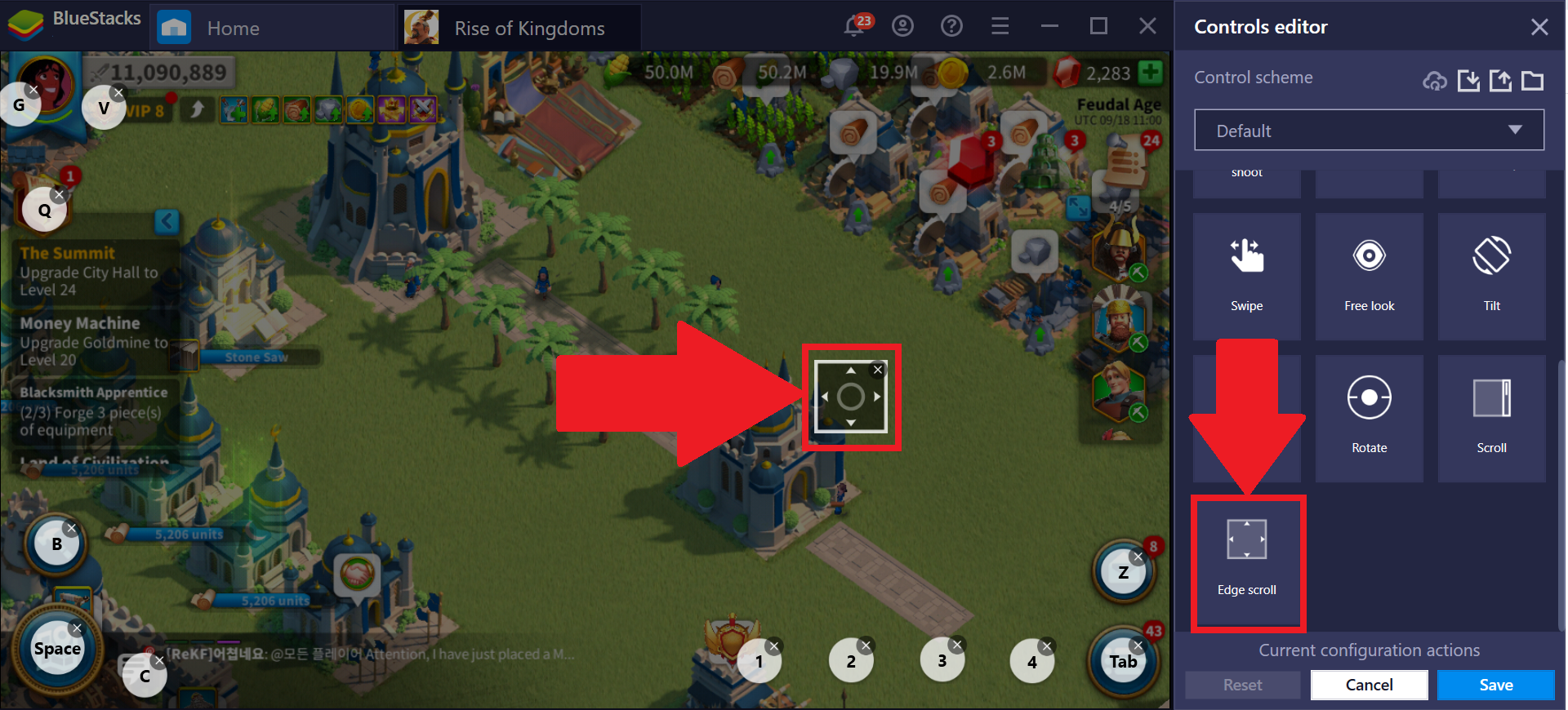 ---
How to create/edit gamepad controls?
1. Launch BlueStacks and go to My Games.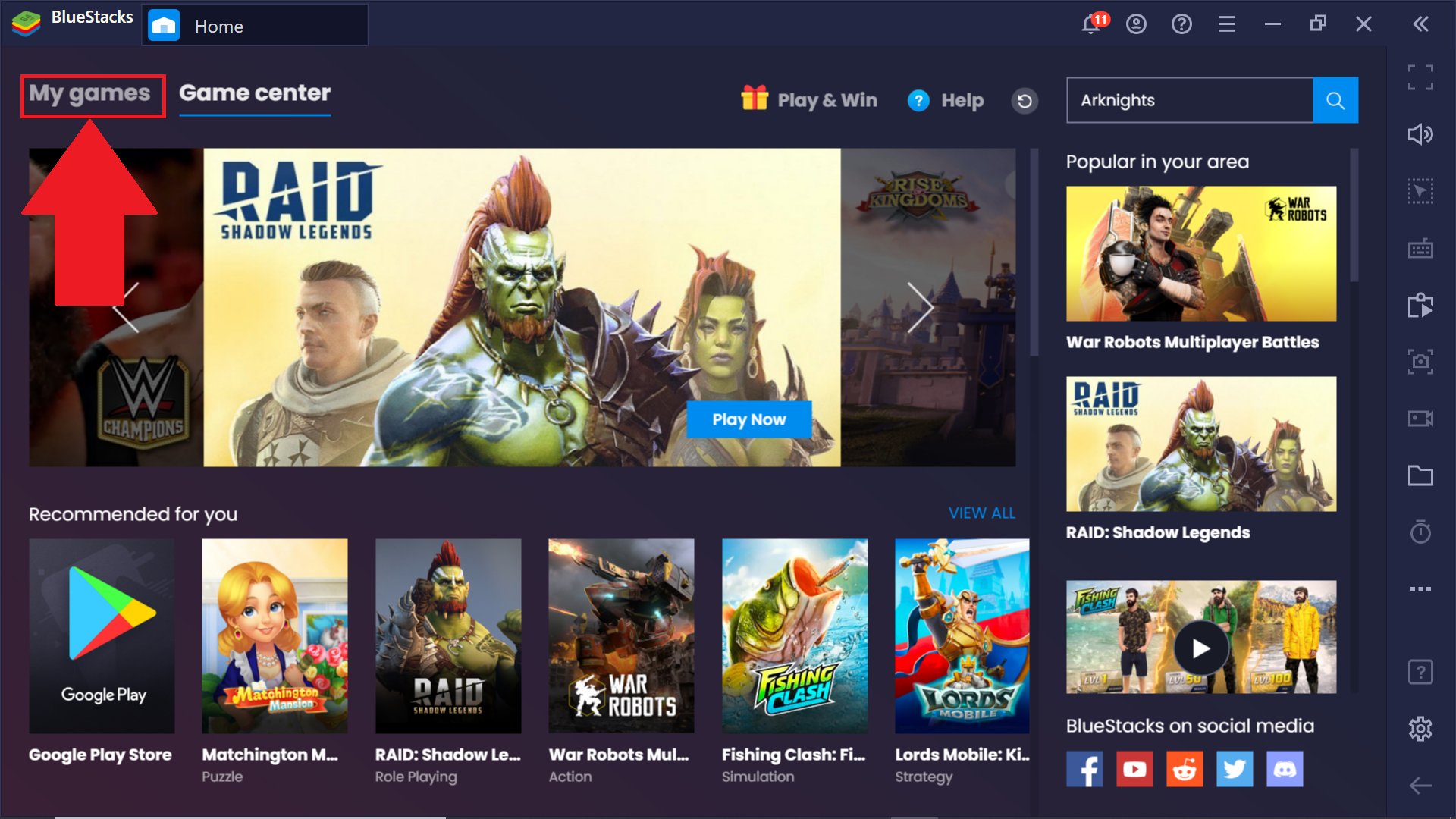 2. Now, open a game of your choice. Let's take Soul Knight as an example.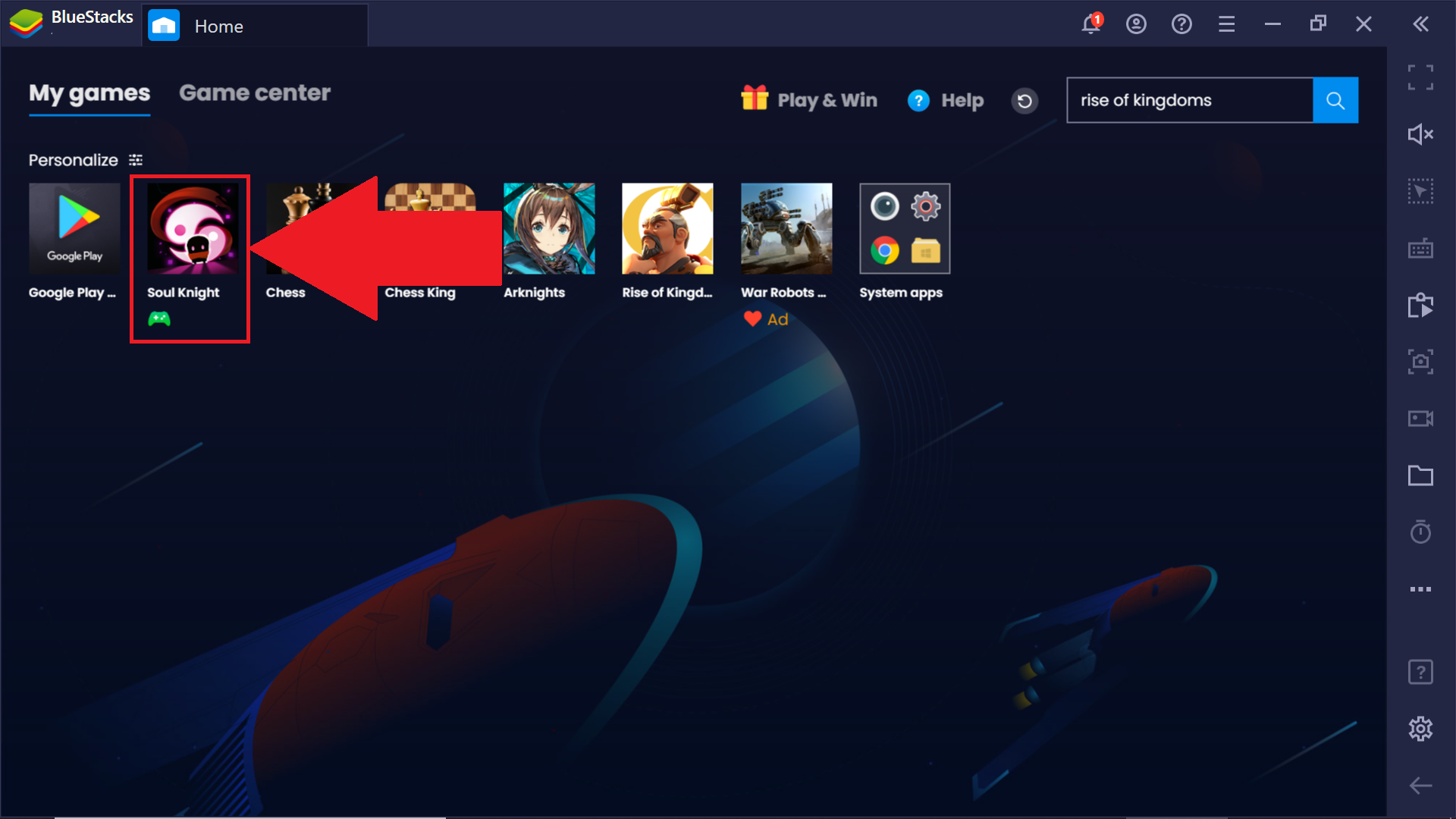 3. Once the game opens, right-click on the Game controls icon from the side toolbar, as shown below.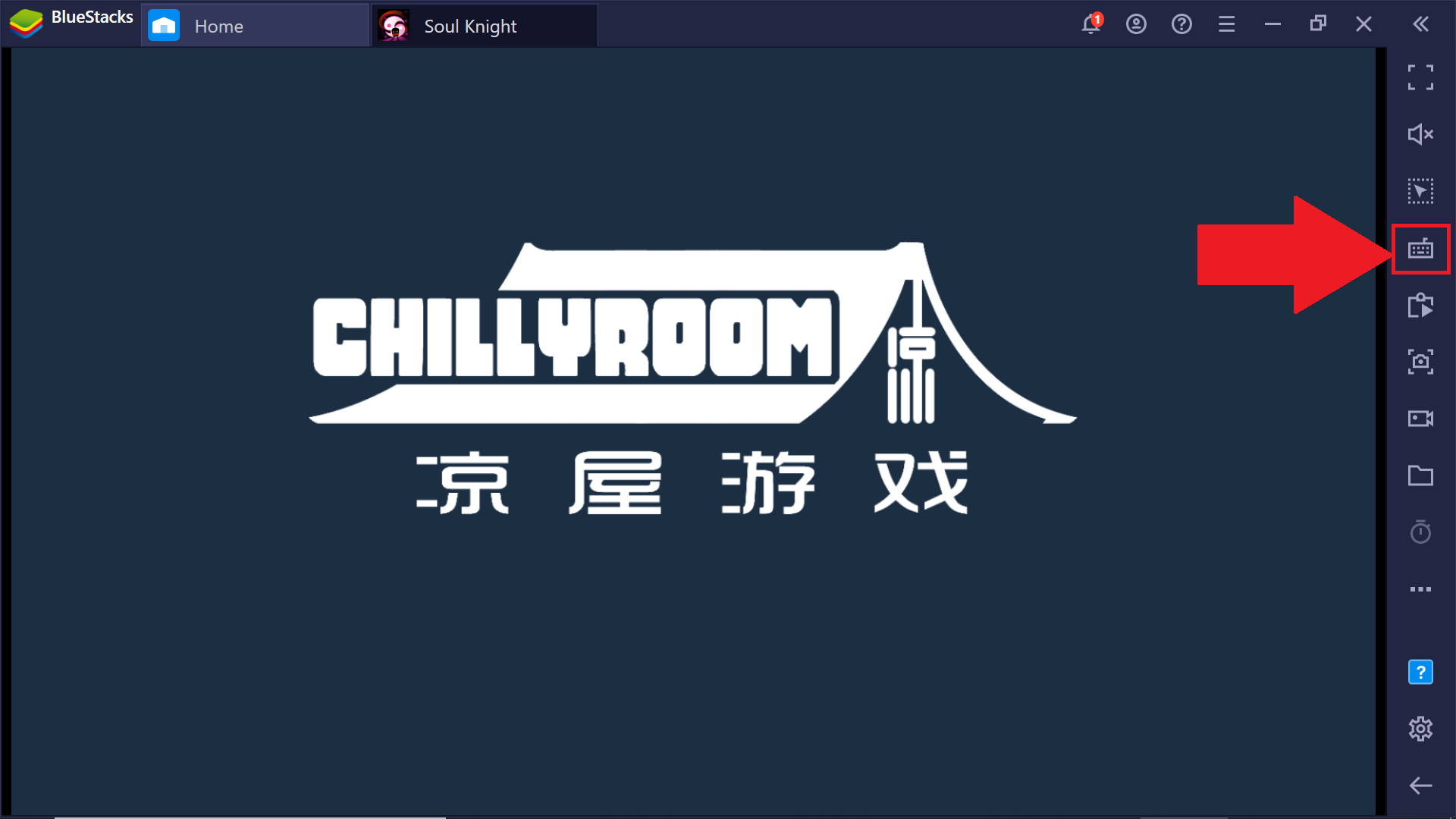 4. The Controls Editor will open up. Now, drag the action you want to perform onto the gameplay screen.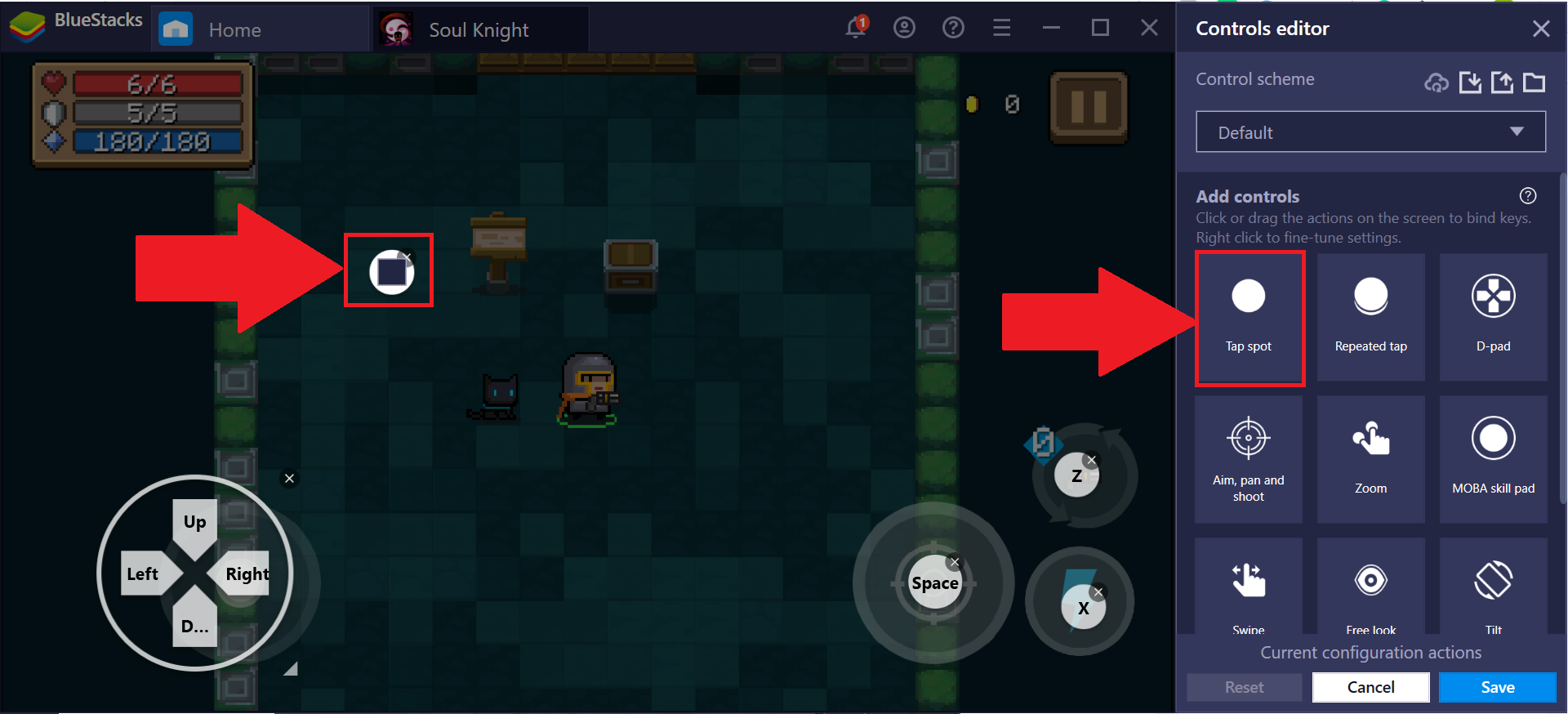 5. Right-click on that gamepad control and an advanced menu options window will appear alongside.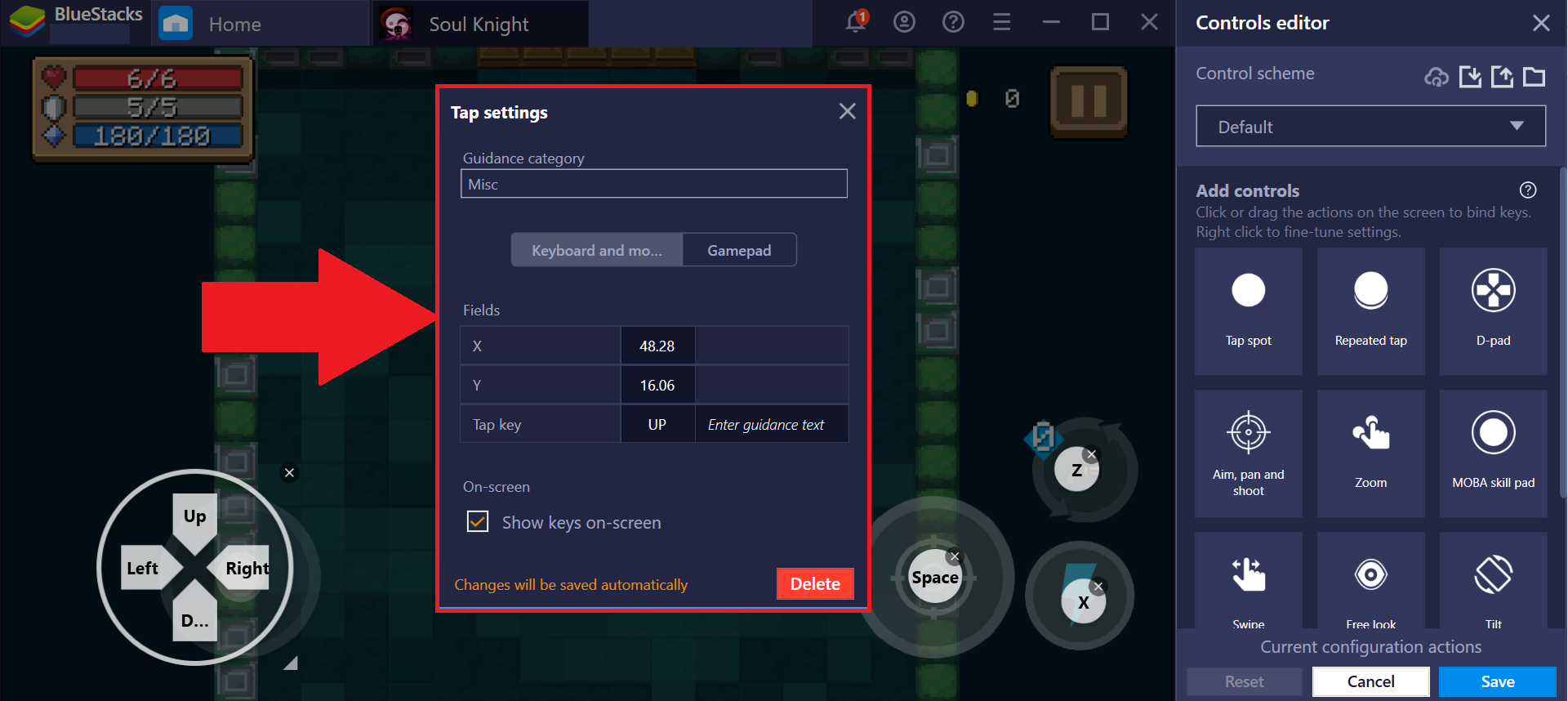 6. Next, click on the Gamepad option, as shown below.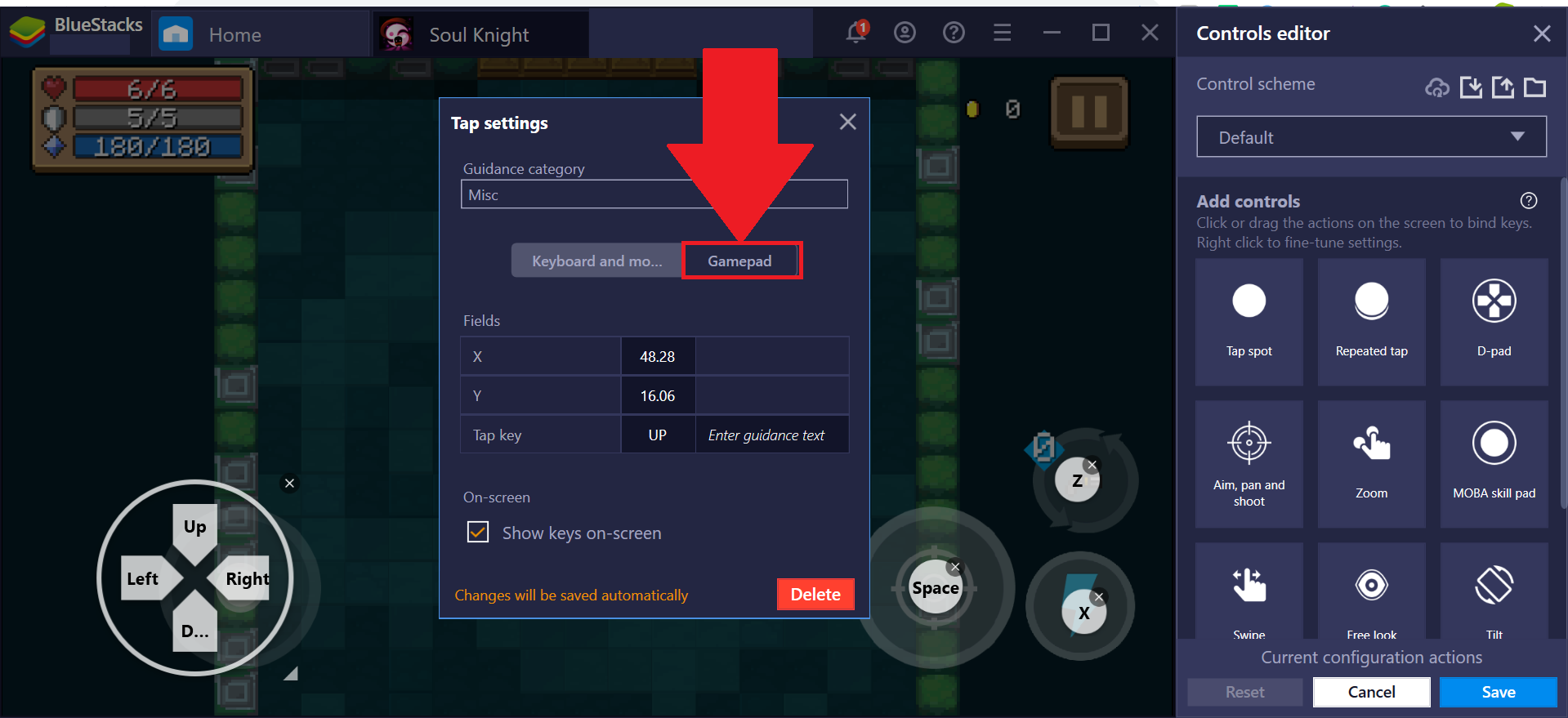 7. Now, click on Tap key and then press the button on your gamepad with which you want to perform the selected action. As an example, we would like this action to be performed by pressing "RT" on our gamepad. This will then appear on in the window, as shown below.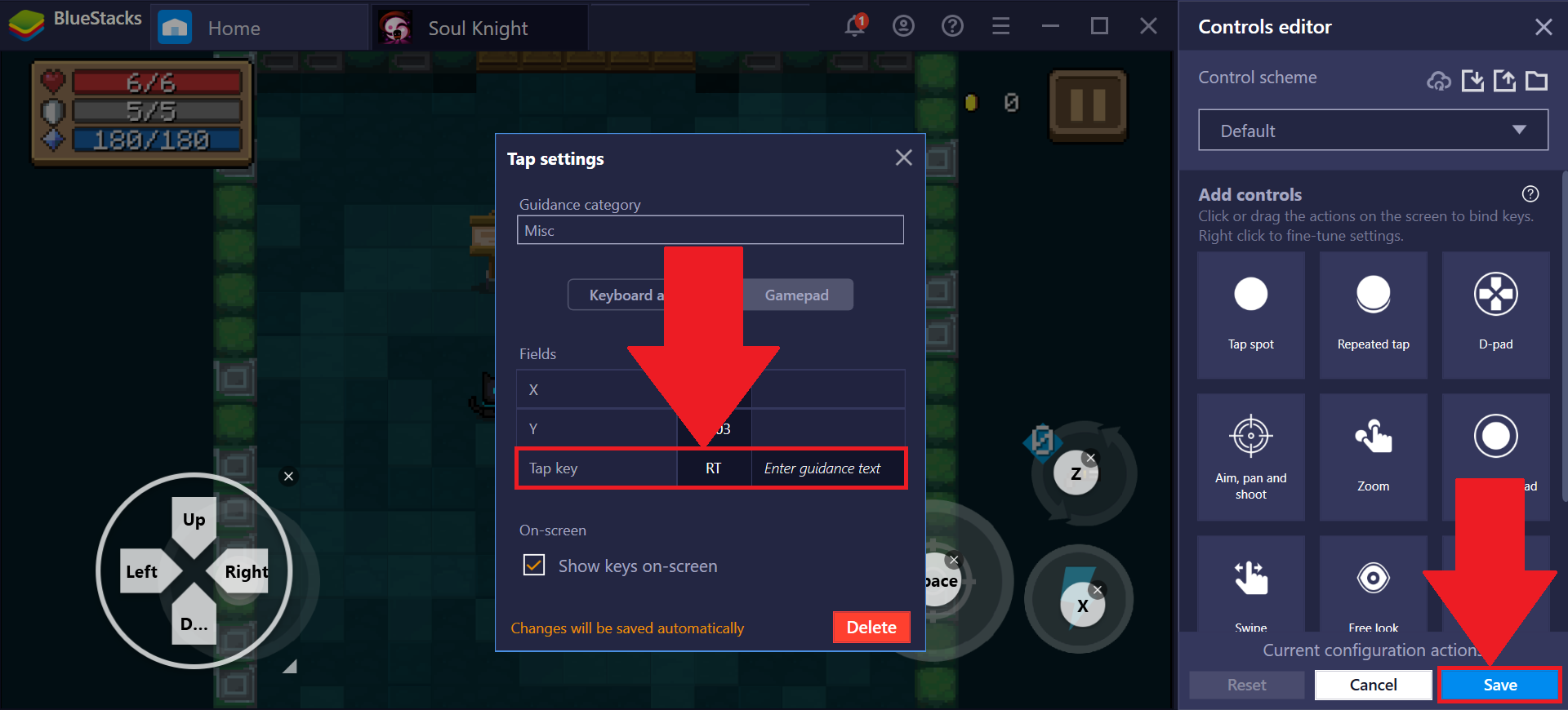 As always, remember to click on "Save" before exiting.
---
I am on an older version of BlueStacks 4. What should I do?
If you're on an older version of BlueStacks 4, click on the link below. This will then guide you to an FAQ that has the information for older versions.
How to create gamepad controls an older version of BlueStacks 4.
---
Thank you for choosing BlueStacks. We hope you enjoy using it. If you have any further questions, please contact us at support@bluestacks.com. Happy Gaming!
Last updated on Dec 8, 2020.