What has changed?
You can now use your PS4 controllers/gamepads to play different games and compete with your friends on BlueStacks. After going through this article you will learn how to:
NOTE: Bluetooth technology may be uncooperative with PS4 gamepads on BlueStacks. Please connect PS4 gamepads through USB to use them.
---
How can I play with a PS4 gamepad?
BlueStacks provides built-in controls for various games, that you can play with your PS4 gamepad. These games will have a green gamepad icon underneath them, as shown below.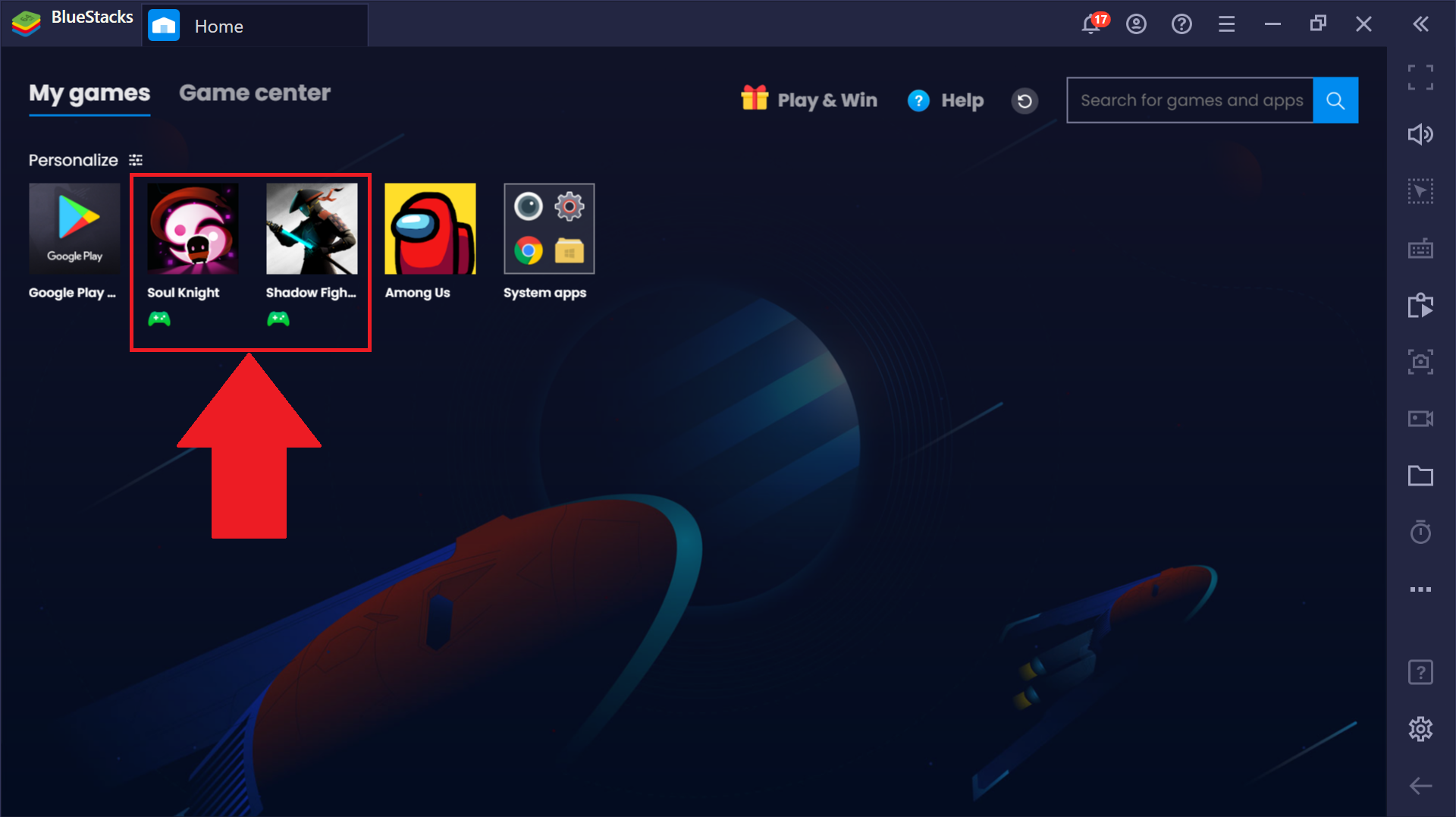 Many game developers provide gamepad controls as well. You can use the controls they provide, by enabling native gamepad support. To learn how to do so, please refer to this article.
Here are some popular games that have gamepad support on BlueStacks 4:
Minecraft

Modern Combat 5

F1 Mobile Racing
Among us
Bombastic Brother
Shadow Fight 2
Battlelands Royale
NBA LIVE Mobile Basketball
For the full list of games supporting gamepads, launch BlueStacks and go to Game Center>Browse by collection>Gamepad Apps.
---
How can I view gamepad controls?
You can view the gamepad controls for your games in the following two ways:
How can I view the Gamepad controls window?
1. Launch BlueStacks and open any game with gamepad support. Let's take Soul Knight as an example.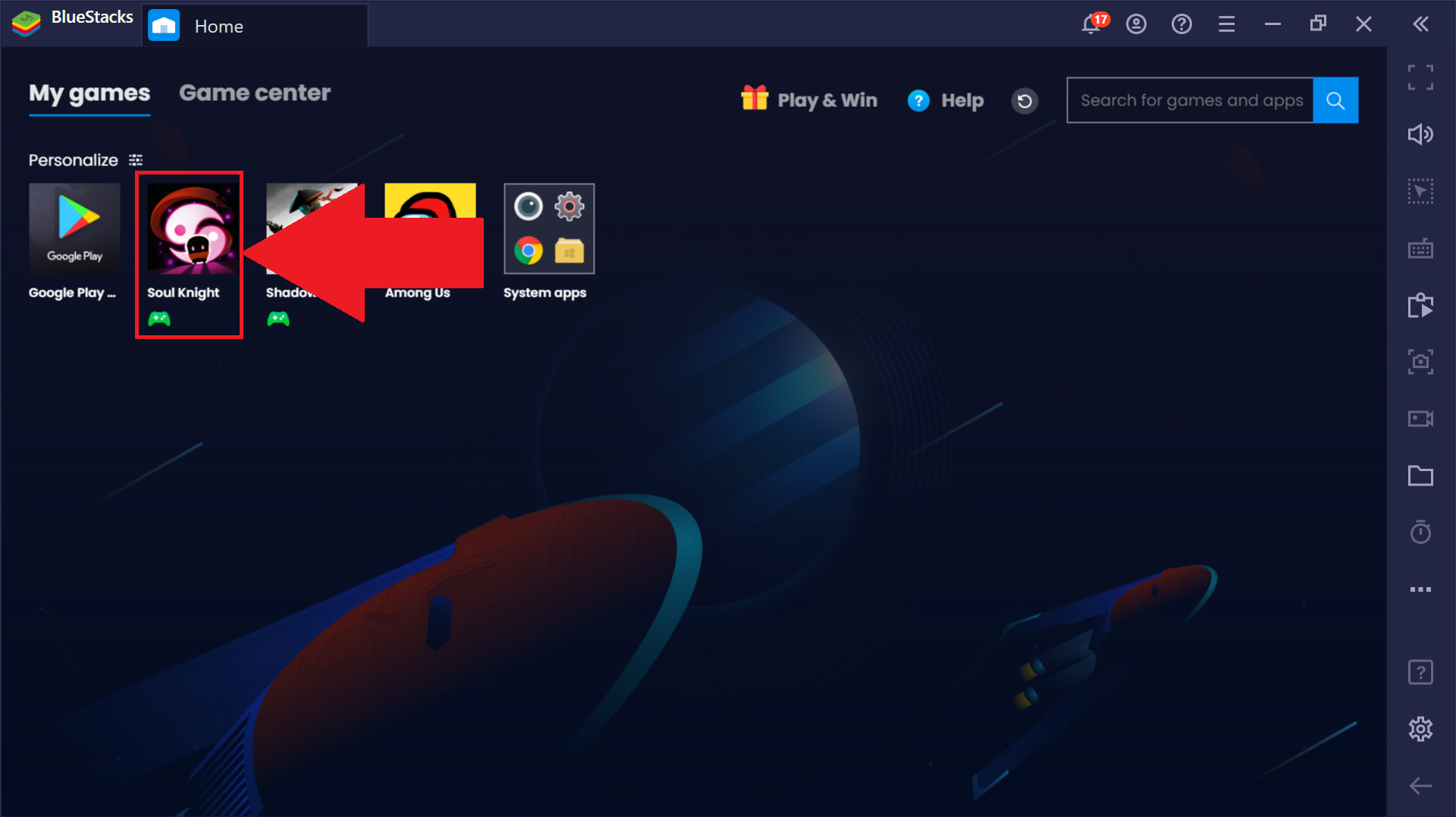 2. Now, click on the Game guide icon which is given on the side toolbar.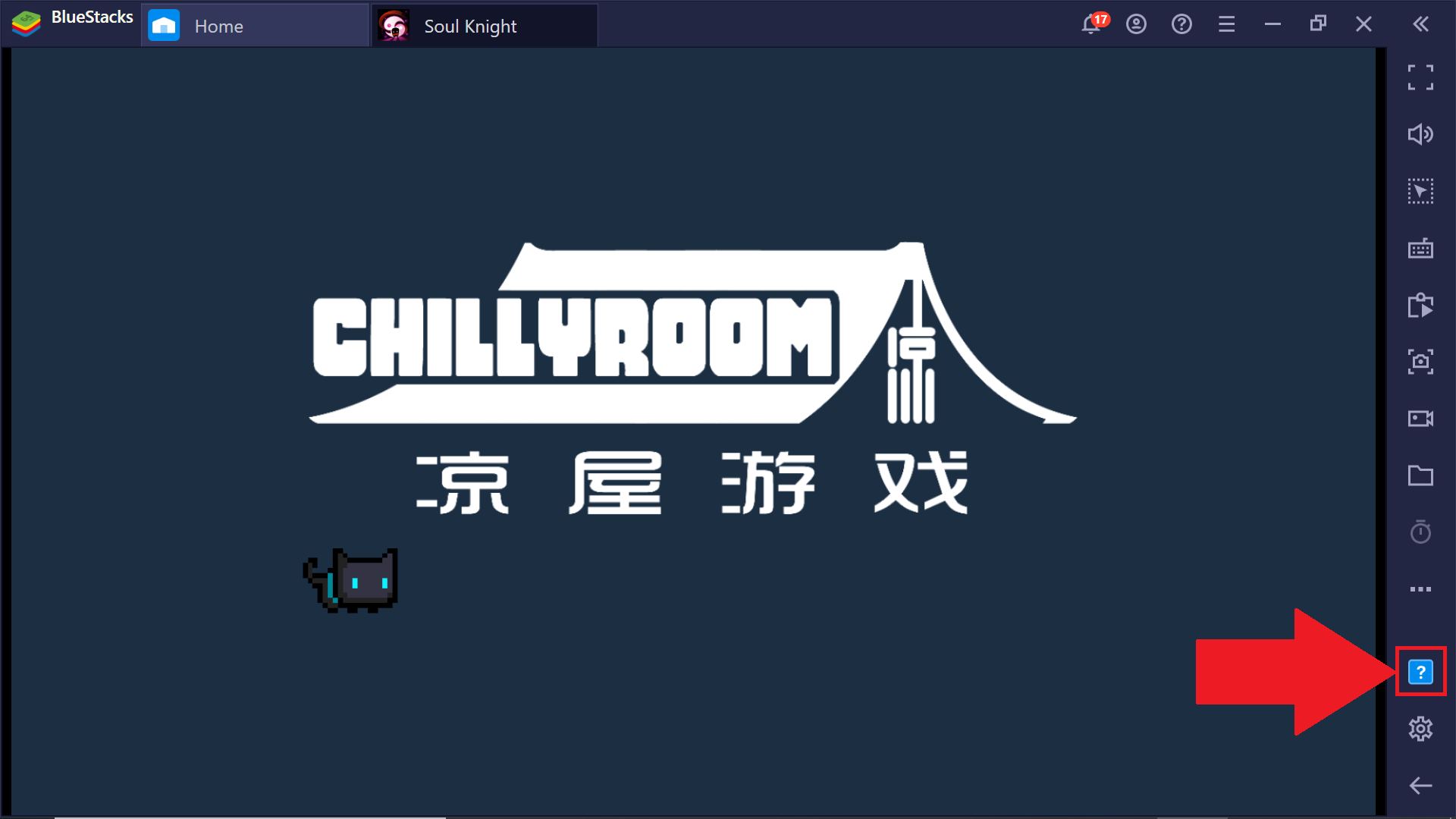 Alternatively, you can also click on the Game controls icon, which will open up a menu.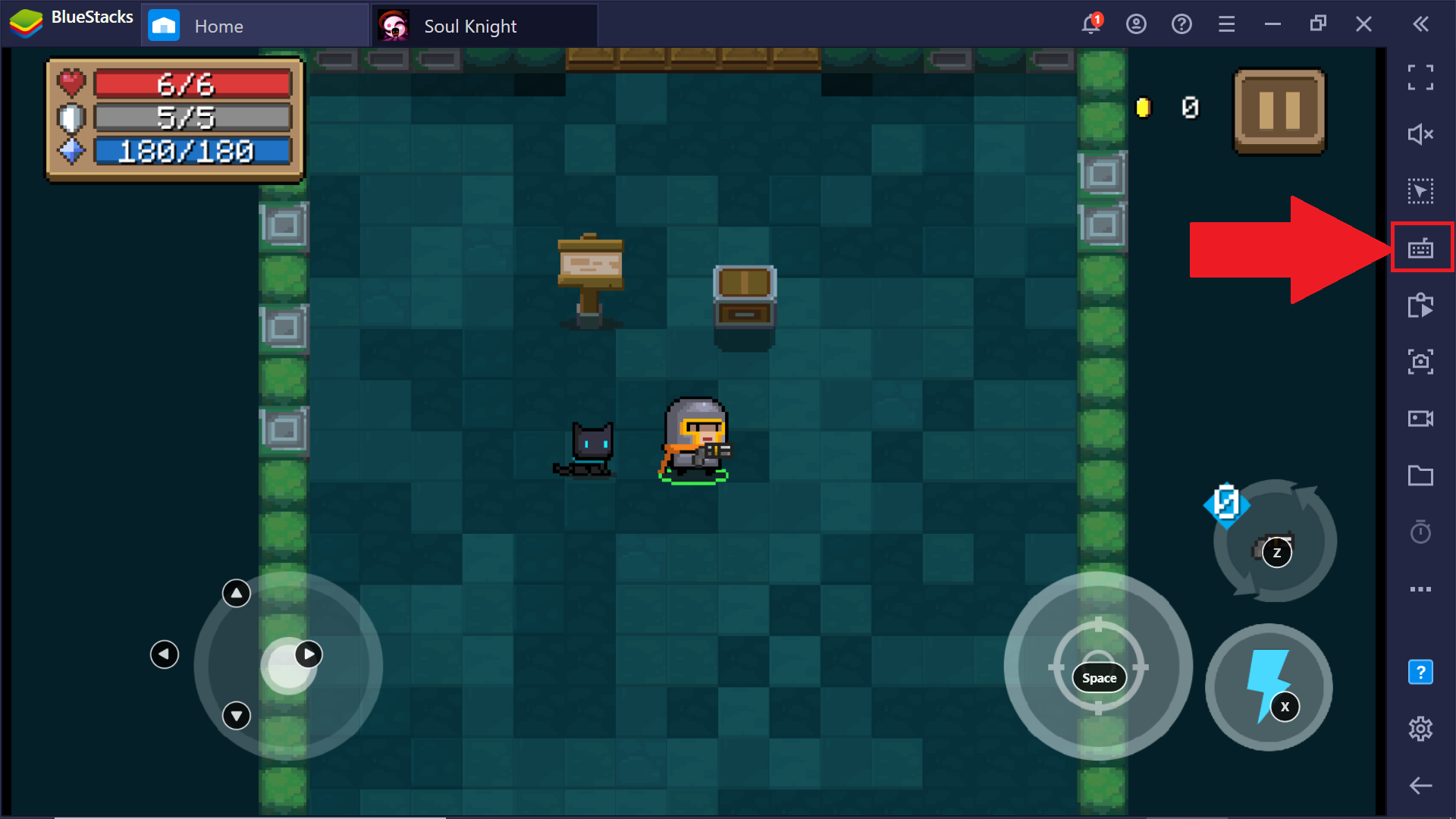 Then, toggle the slider next to Game controls to the right and click on View/Edit game controls.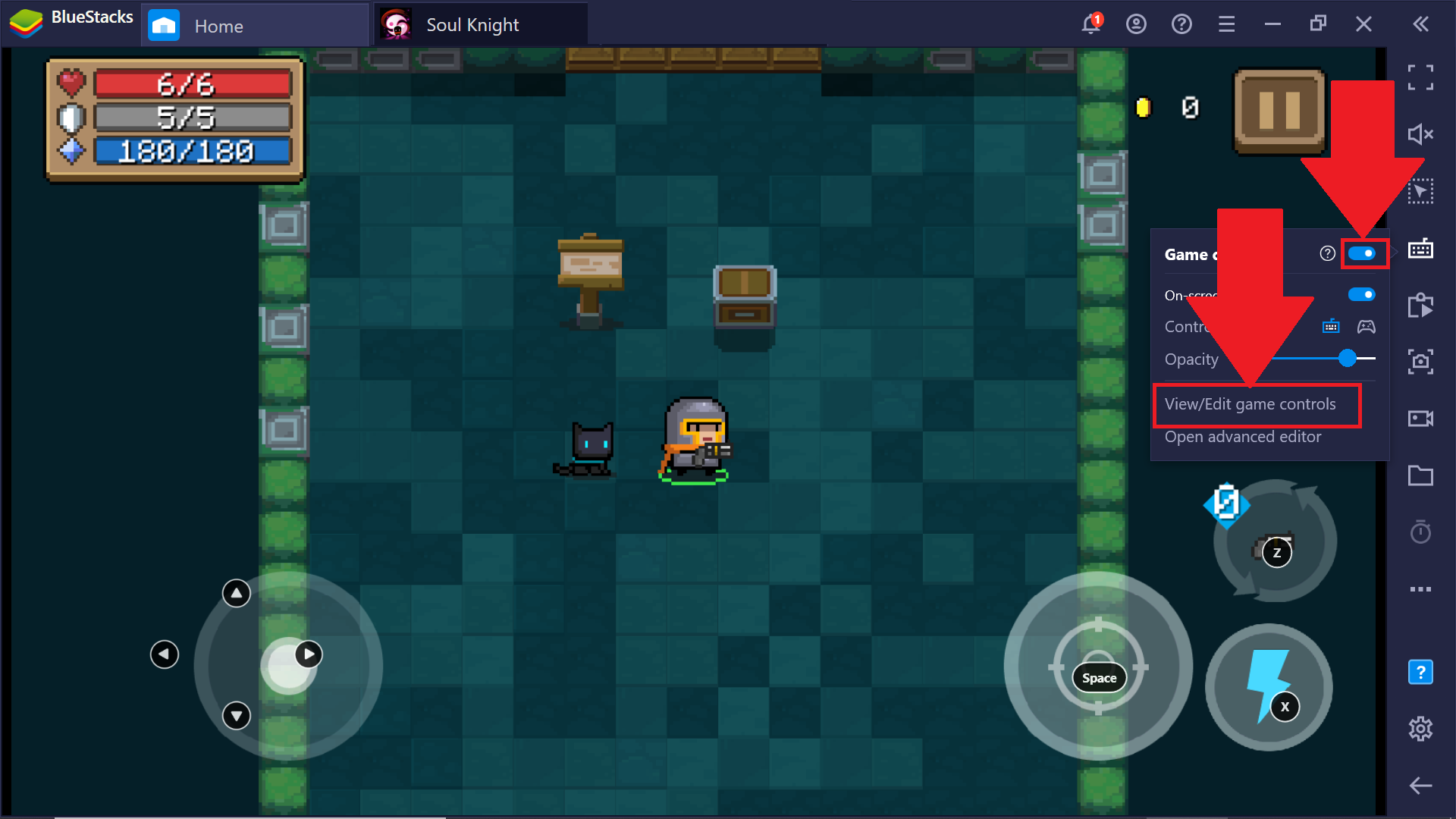 3. The Game controls window will open up. Here, click on the gamepad icon.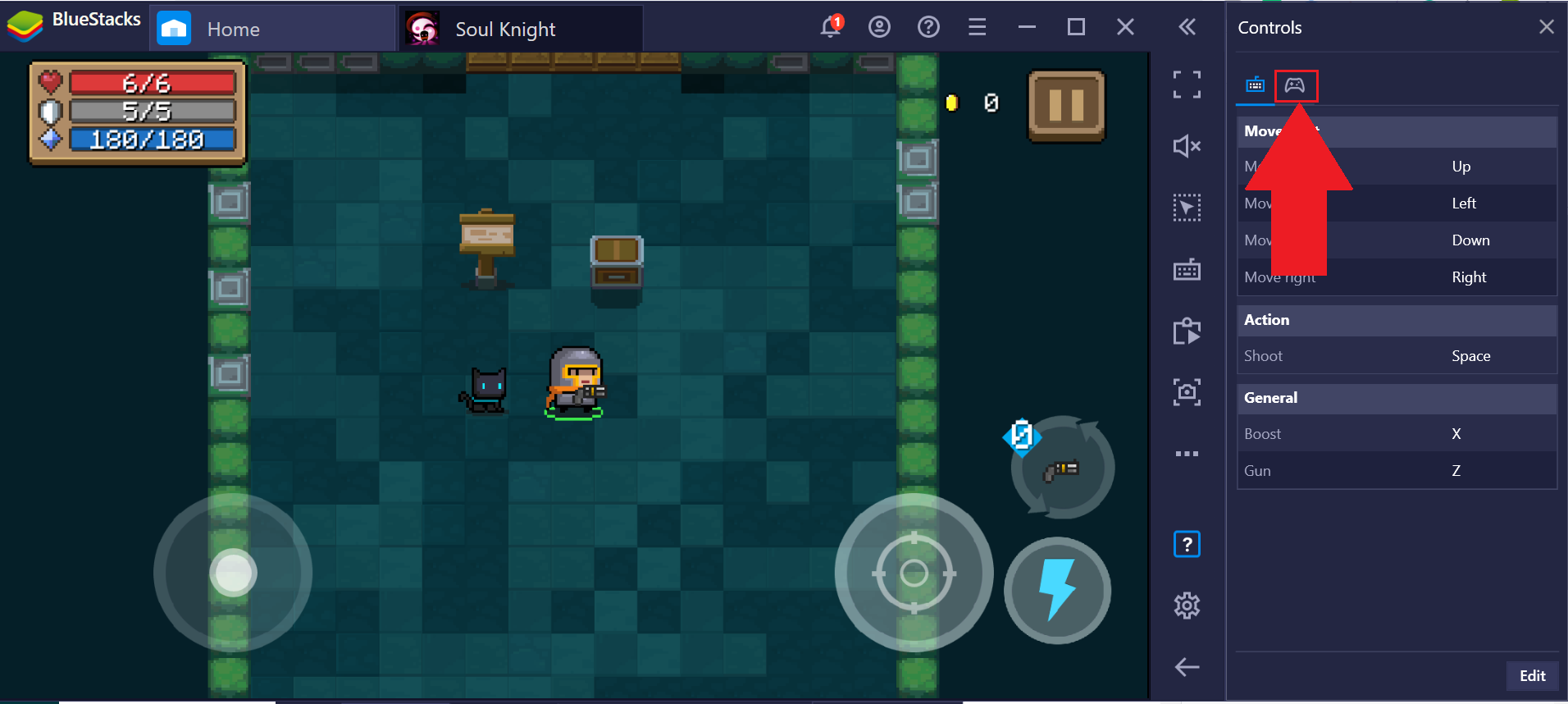 All the gamepad controls for your game will now become visible.
How can I view on-screen gamepad controls?
1. Left-click on the Game controls icon on the side toolbar, after launching a game.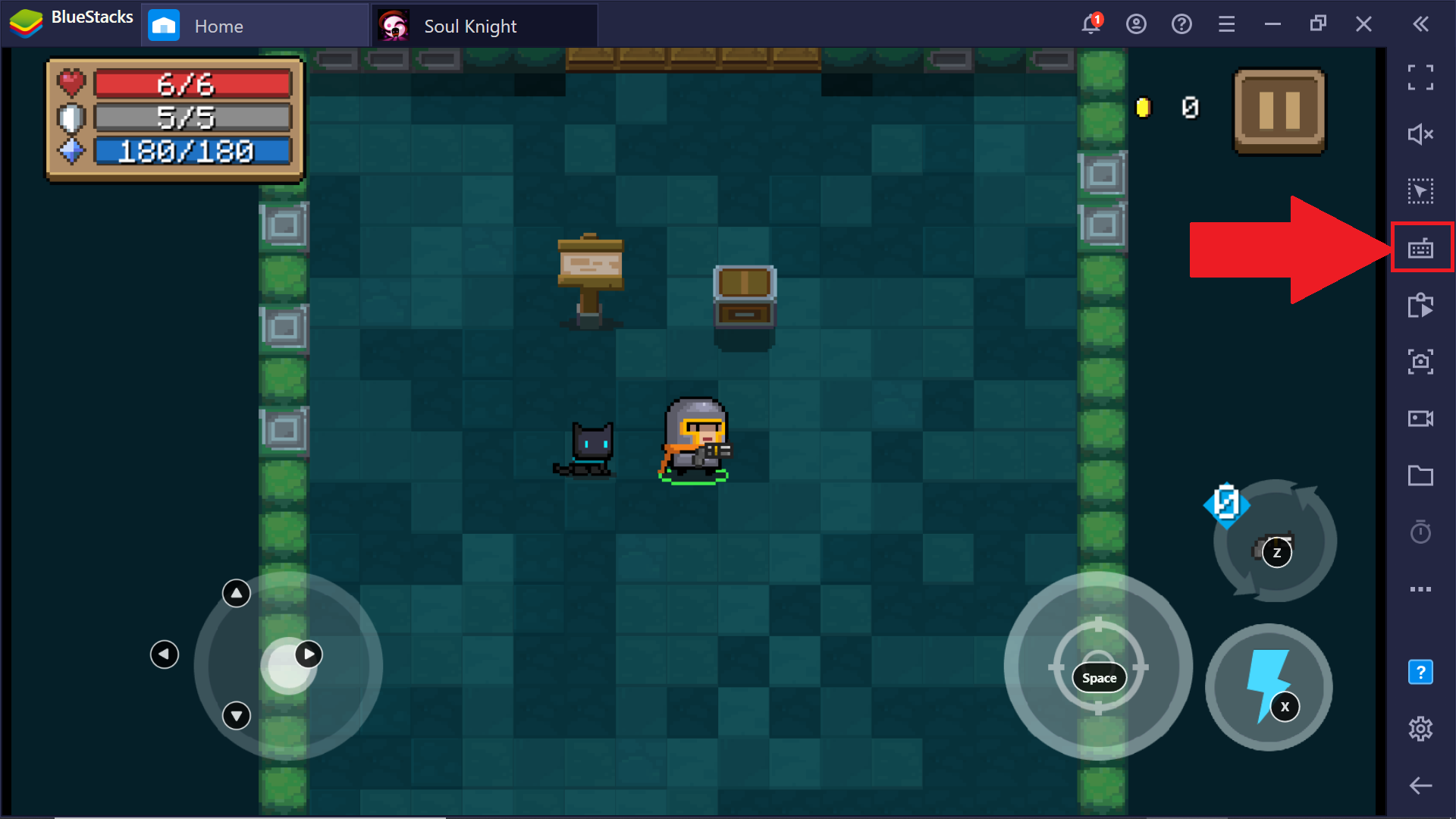 2. A menu will open up. Here, toggle the sliders next to Game controls and On-screen controls to the right.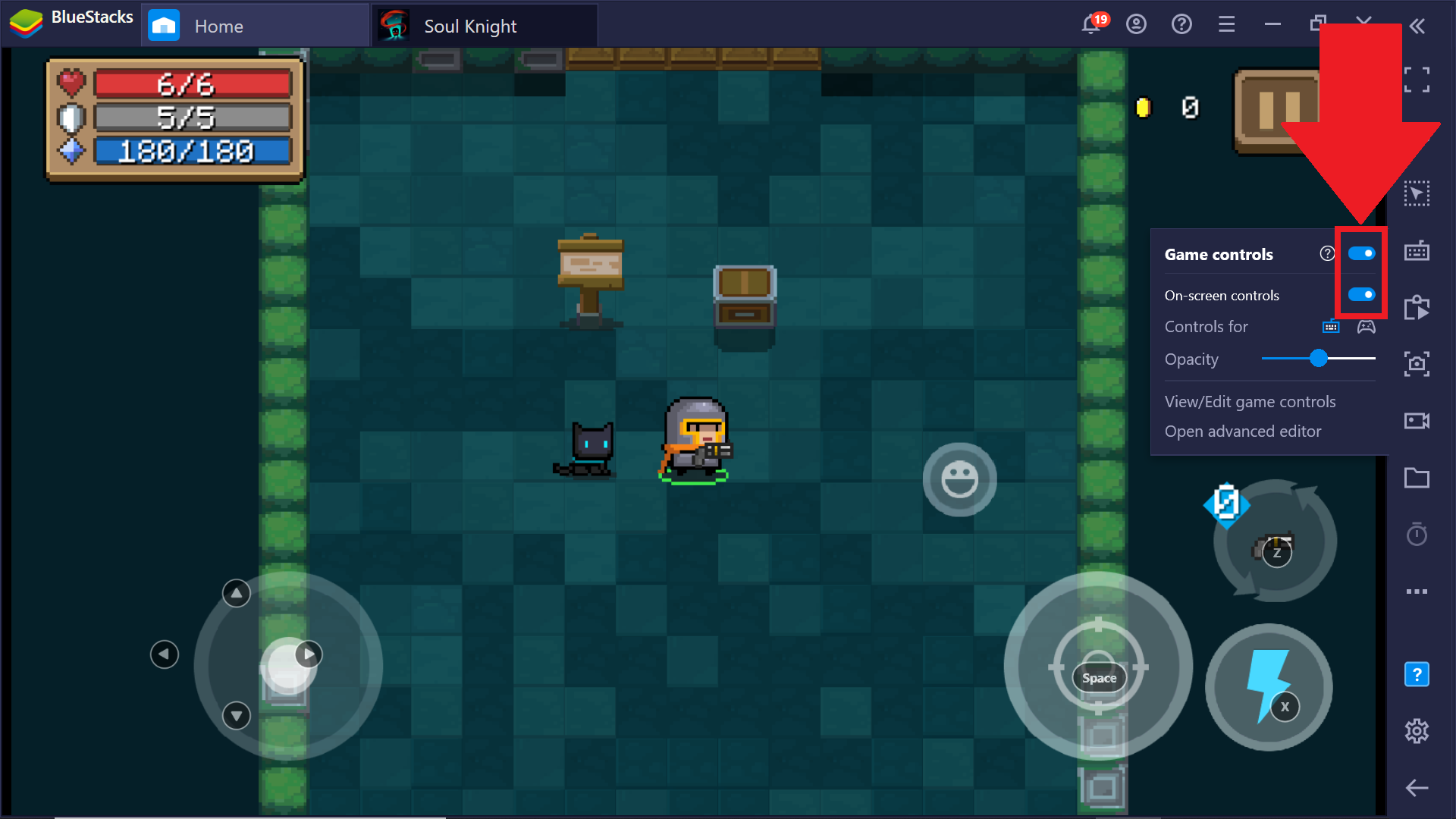 3. Lastly, click on the Gamepad icon next to Controls for, as shown below.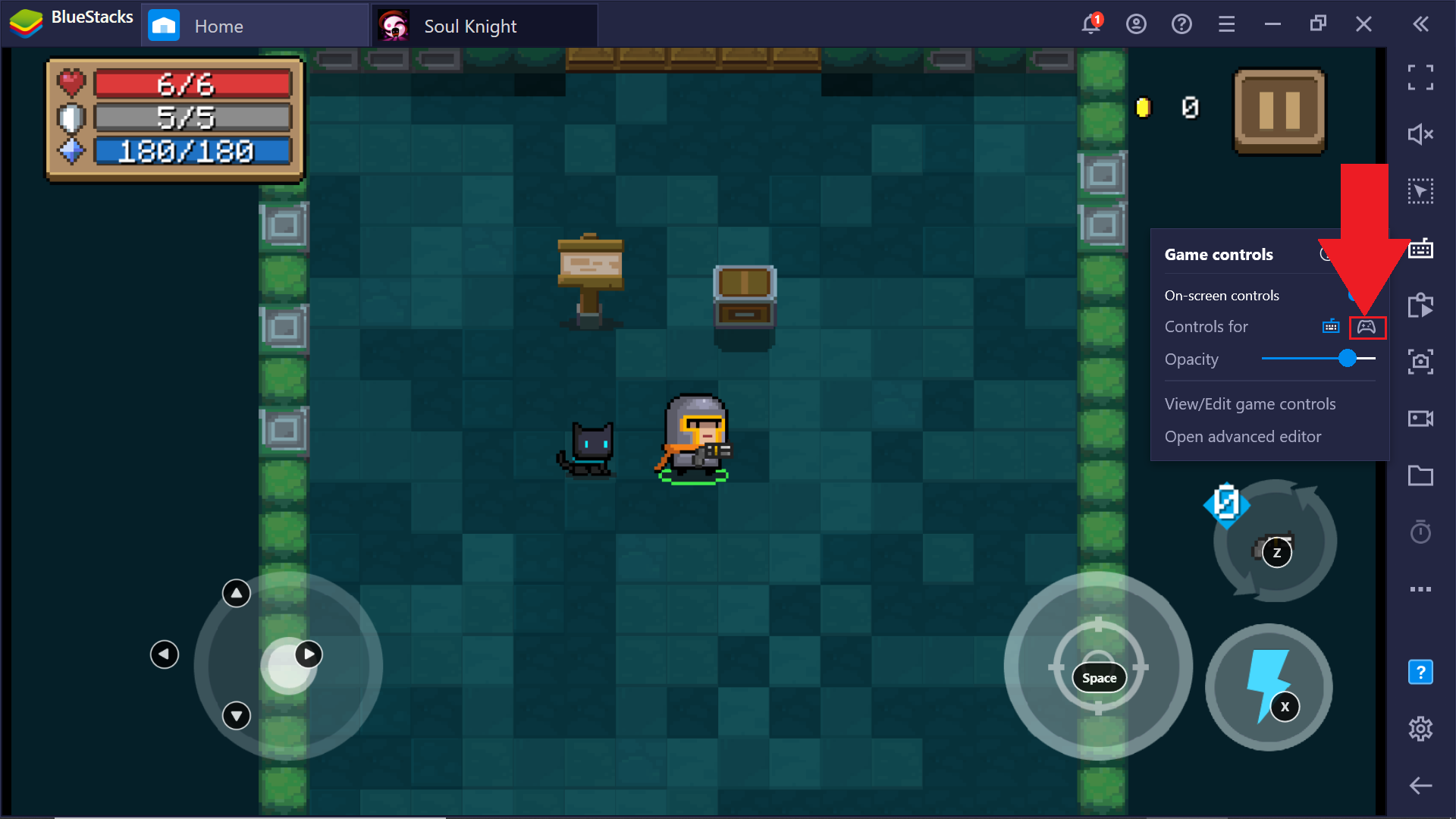 All your gamepad controls will be now visible on your screen.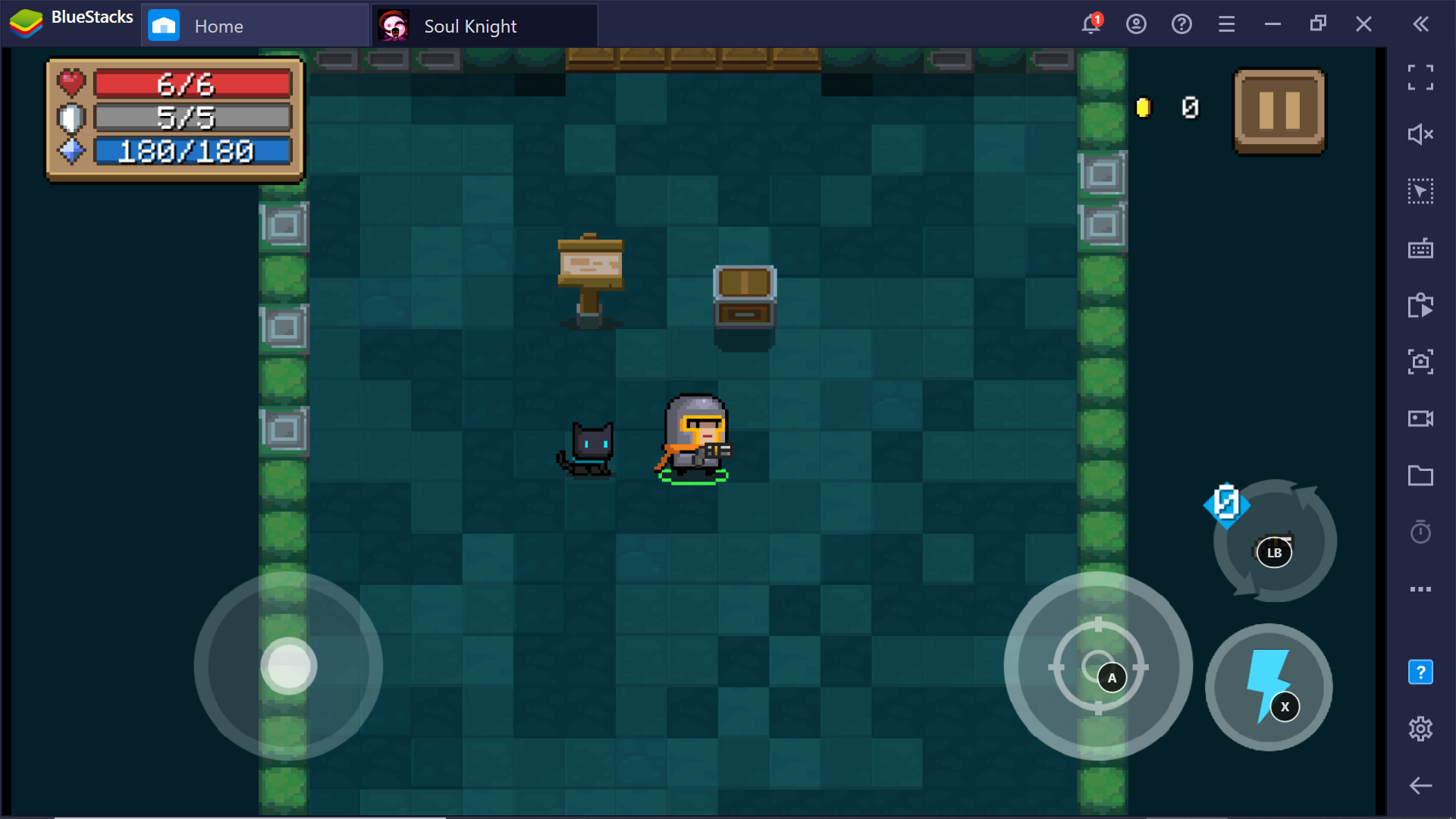 ---
How can I create gamepad controls?
The Controls editor gives you the ability to create controls for any game which doesn't in-built gamepad controls. You can create controls for various different actions that you would like to perform in a game.
To create a control, you can simply select the action you want to perform and assign the PS4 gamepad control to it.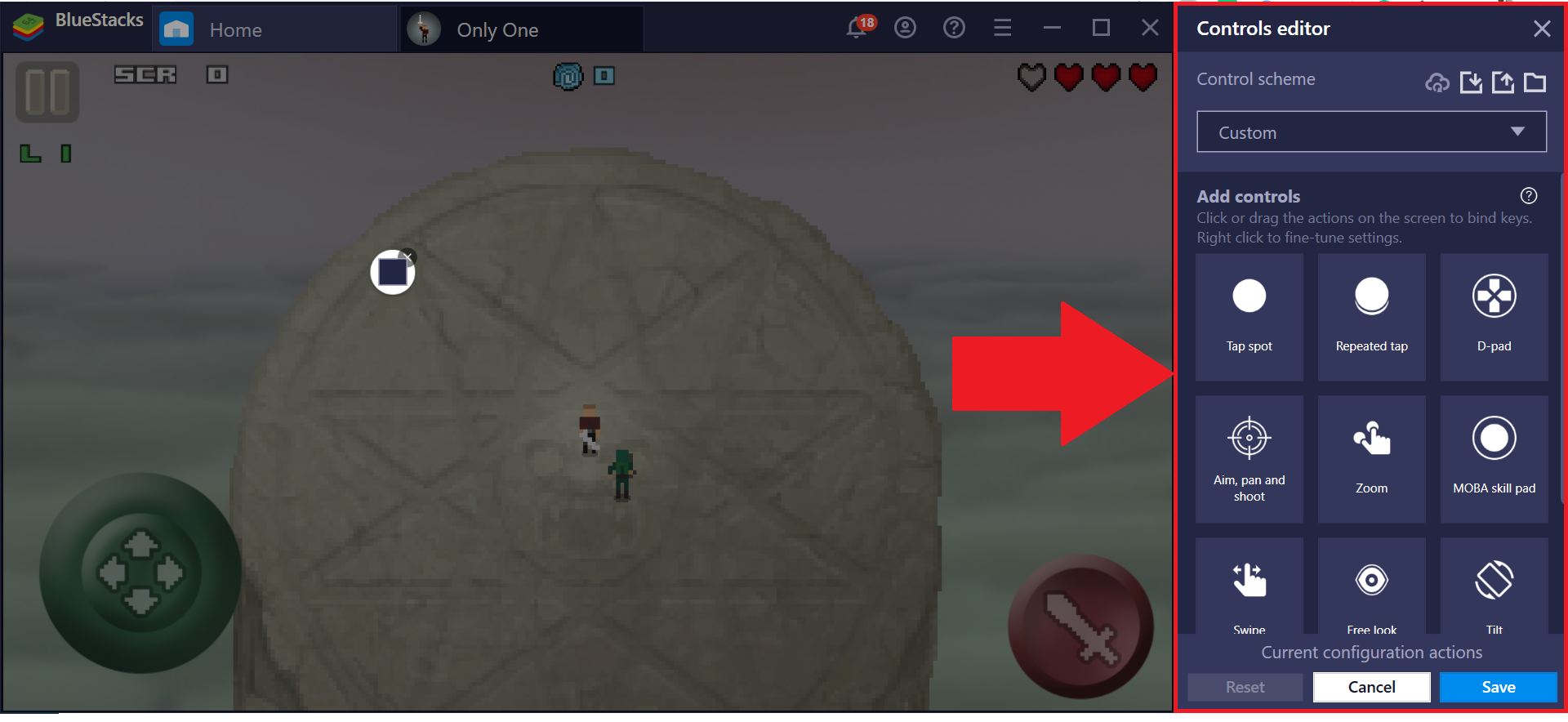 You can refer to this detailed article to learn every step for creating your own Gamepad controls.
---
Thank you for choosing BlueStacks. We hope you enjoy using it. If you have any further questions, please contact us at support@bluestacks.com. Happy Gaming!
Last updated on Oct 1, 2020.