How will this help?
Using these recommended settings will significantly reduce the chances of you running into performance-related issues in Free Fire.
---
What are the settings?
NOTE: To avoid running into any performance issues such as FPS lag or stutters, we highly recommend you to allocate at least 2048MB of memory which can be done by following the steps below.
Access the settings menu by following the steps below.
1) Open BlueStacks settings by clicking on the hamburger menu or on the gear icon on the bottom right, as shown below.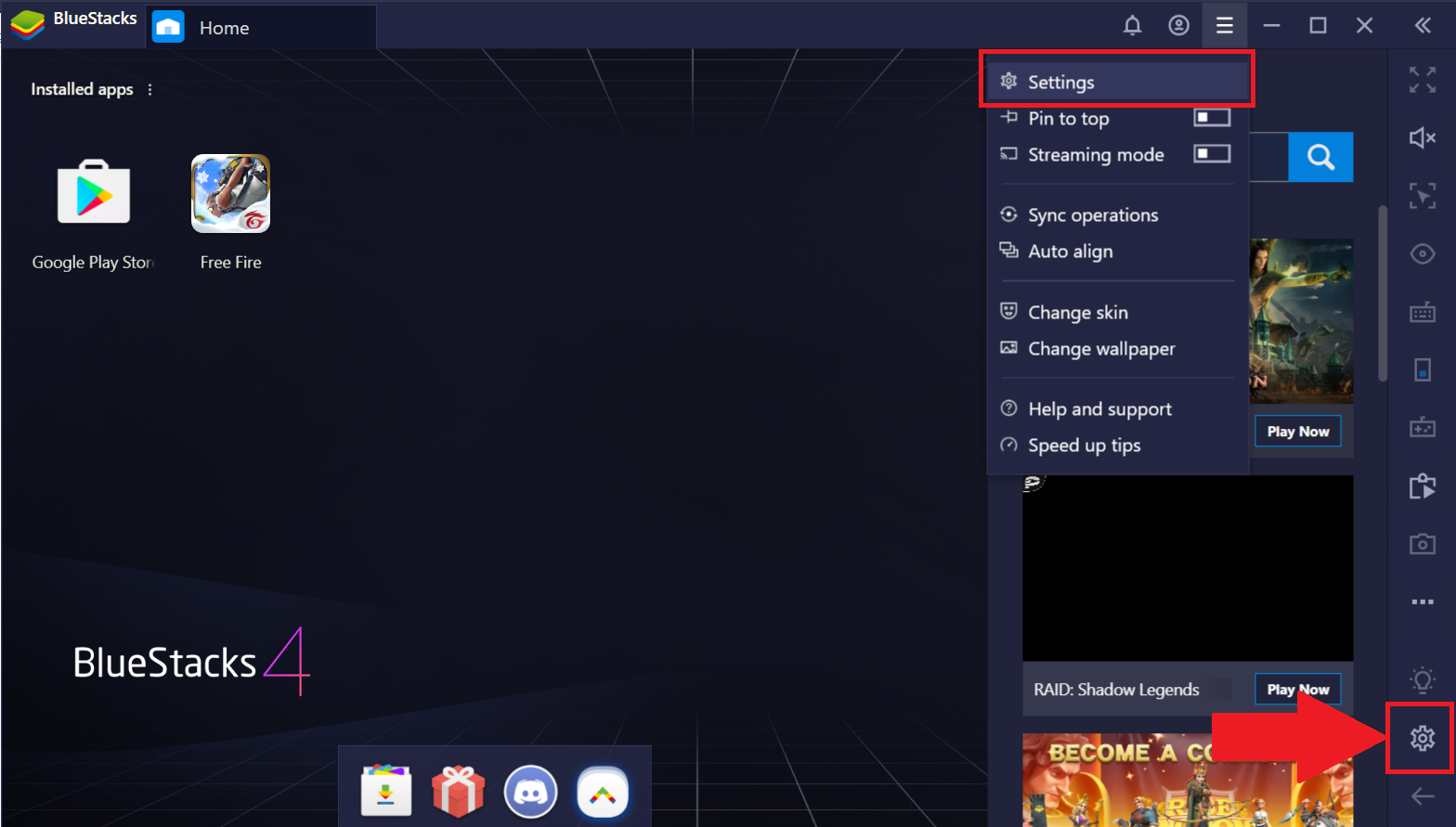 2) In the settings menu, navigate to the "Engine" tab and scroll down until you come across the "Performance" section. Move the slider beside "Memory" to allocate a specific amount, preferably 2048MB.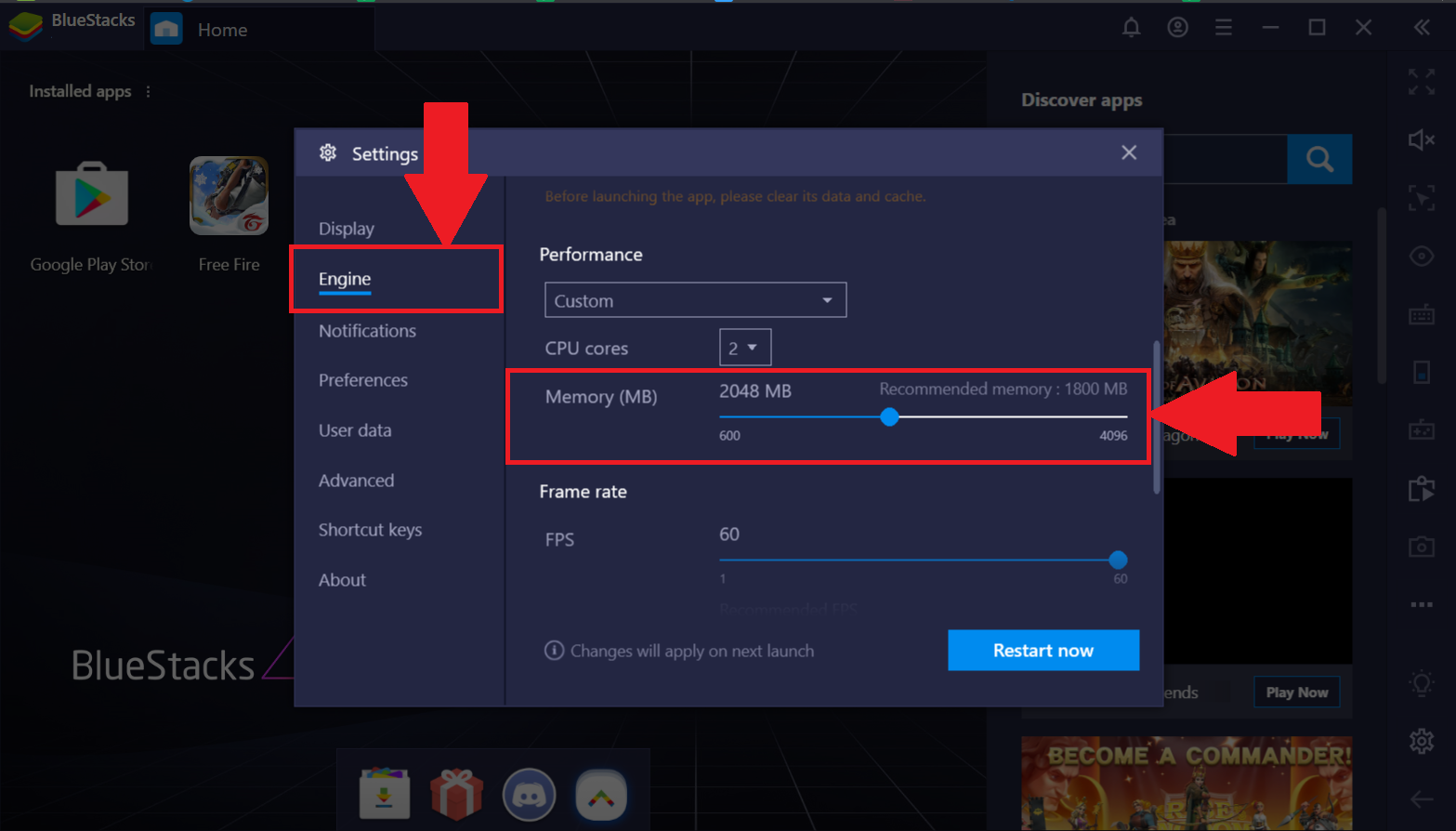 Don't forget to restart BlueStacks after applying these changes.
In the instance where you do not have an external GPU (besides the integrated GPU), we highly recommend you select "Low" or "Medium" performance mode. You can view the various modes by clicking on the drop-down menu as shown below.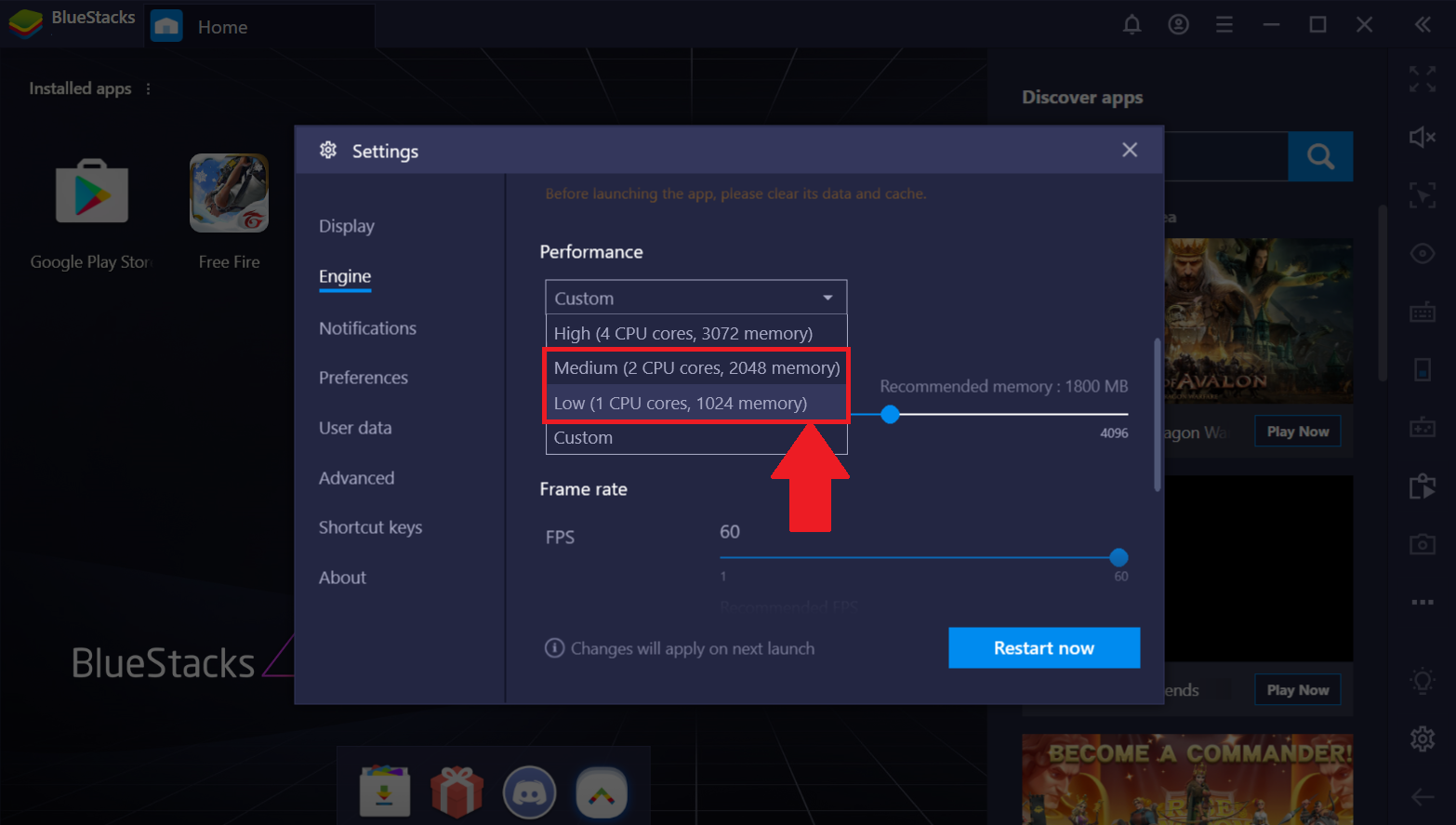 If you have an NVIDIA or AMD GPU, we recommend you select "High" performance mode. This will allow BlueStacks to optimize your gameplay to high settings, thus giving you a boost in terms of performance. This will help circumvent troublesome issues such as FPS lag, stutters etc.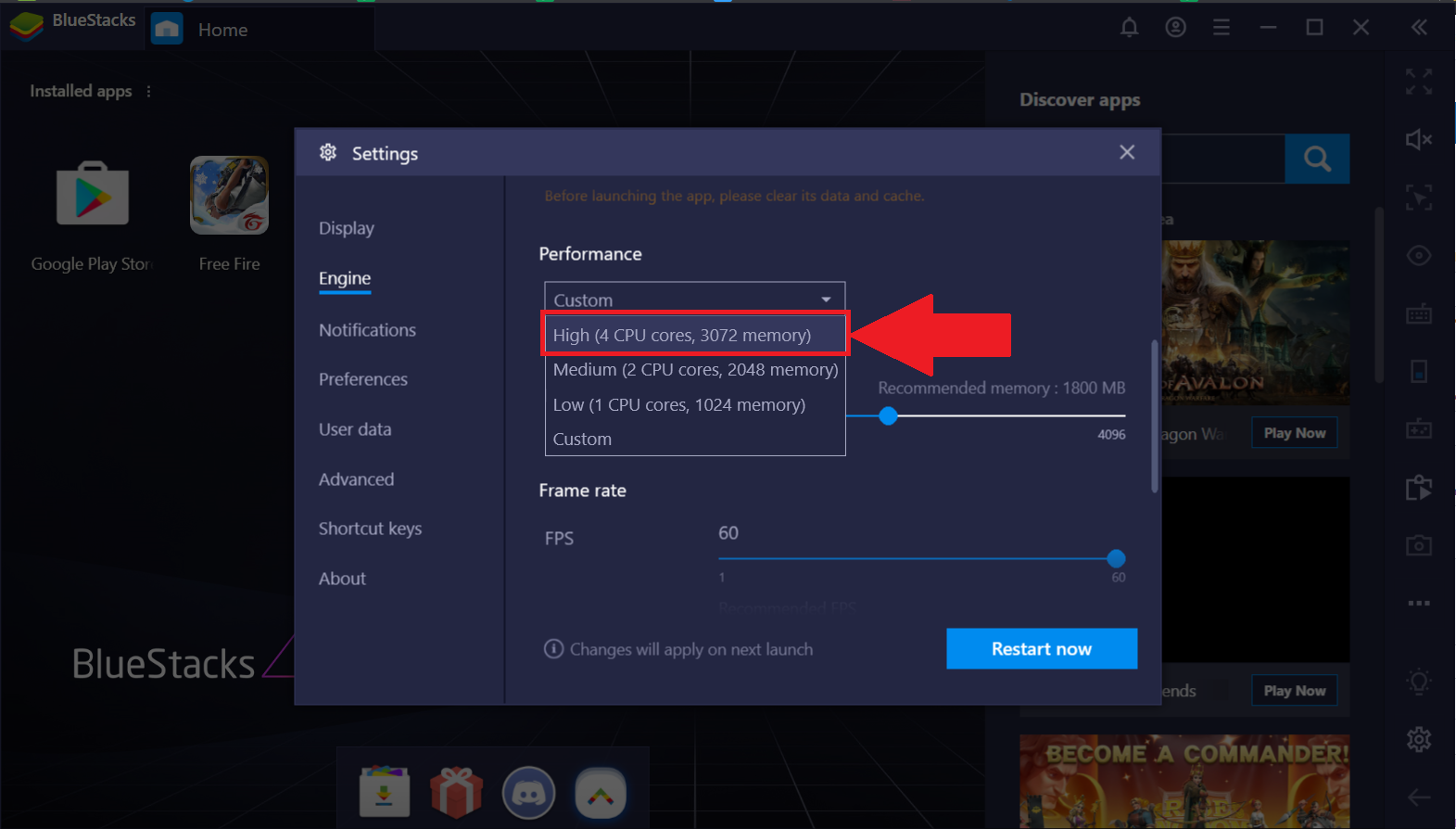 ---
Thank you for choosing BlueStacks! We hope you enjoy using it. If you have any further questions, please contact us at support@bluestacks.com. Happy Gaming!
Last updated on February 19, 2020.