How will this help?
Adding or removing an account on BlueStacks will be helpful in the instance where you would like to add a different account in BlueStacks. You might wish to play a certain game from an alternate account or you might want to access some files from another account, etc.
---
How can I do this?
You can add or remove an account in BlueStacks by following the steps below.
1) Swipe up on the My Apps tab and then click on "Settings".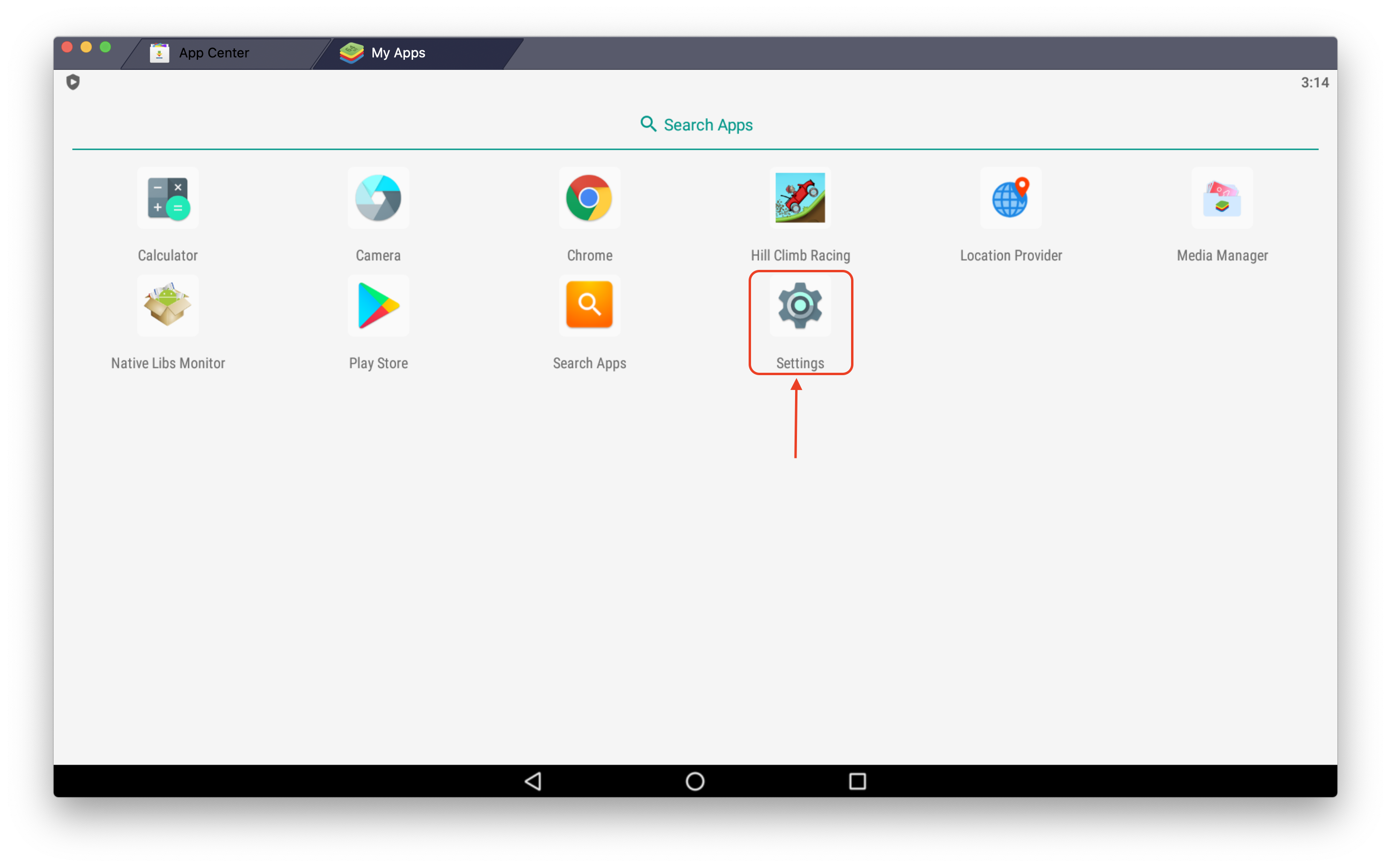 2) Click on "Account".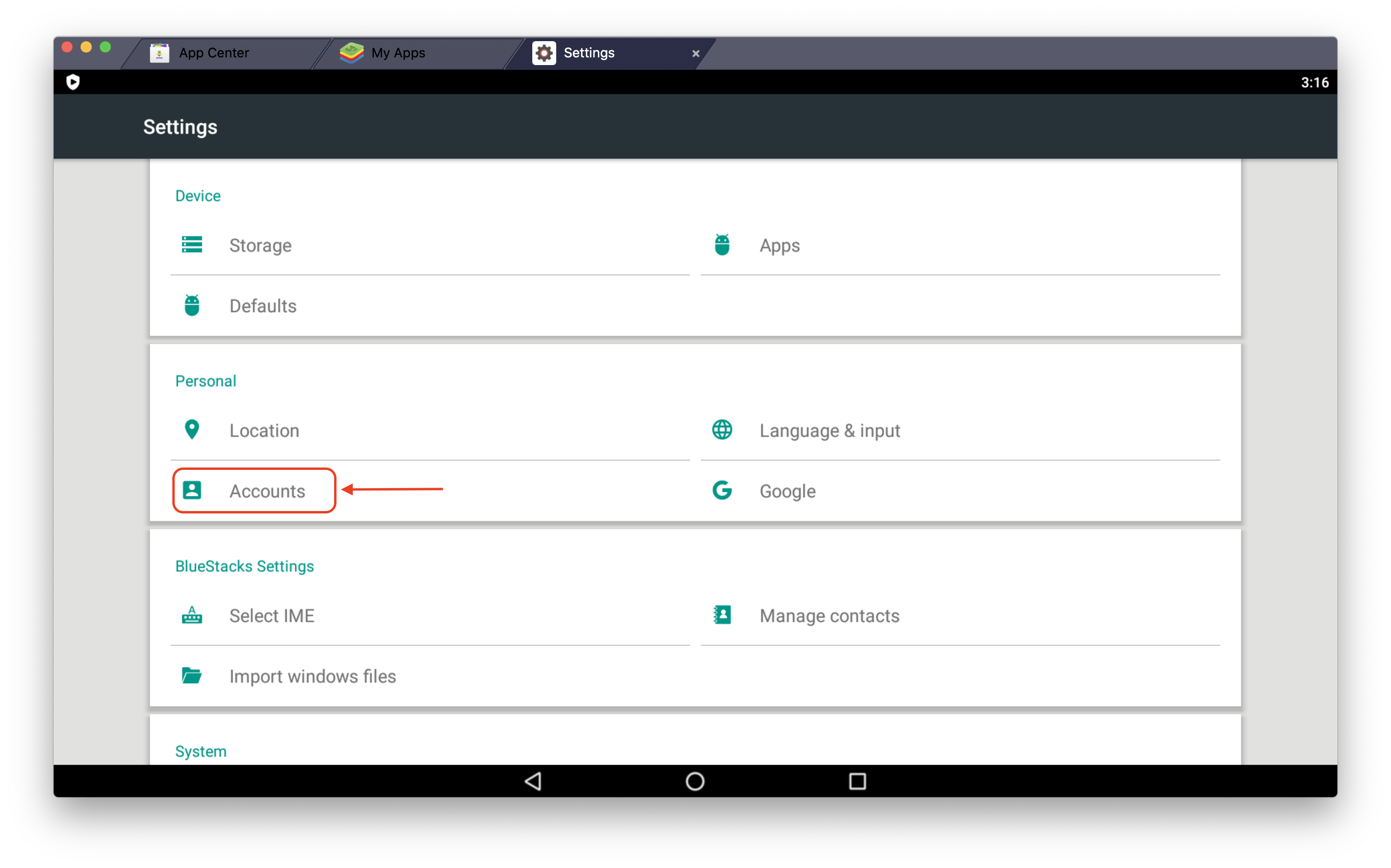 3) Click on "Google" as shown below.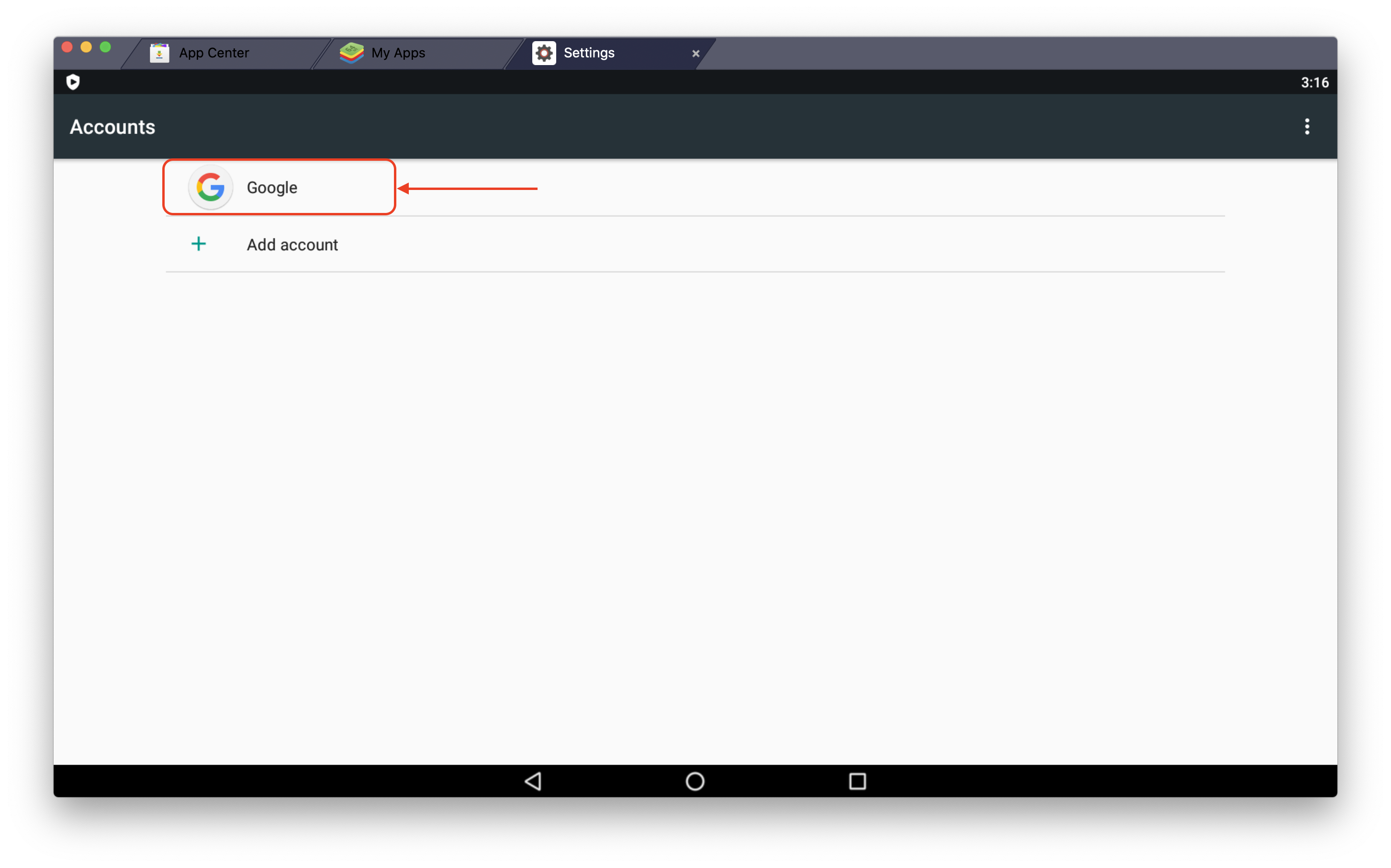 4) Upon clicking "Google", it will show the added Google account.
5) Select the added account and click on the three dots on the top right of the screen.

6) Click "Remove account" as shown below and your account will be removed.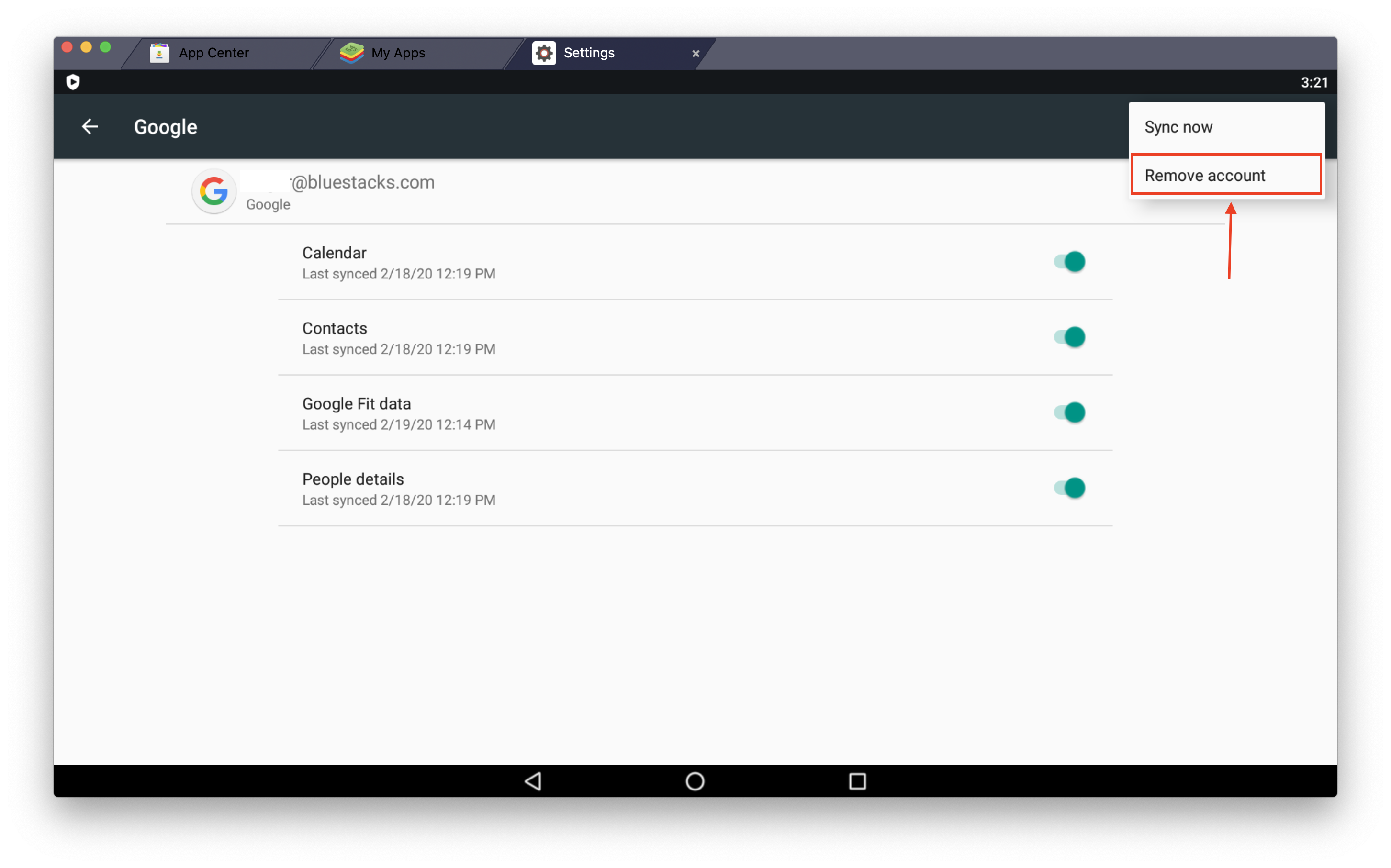 7) Now you will get an option to "Add account", follow the on-screen instructions to add the new account.
---
Thank you for choosing BlueStacks! We hope you enjoy using it. If you have any further questions, please contact us at support@bluestacks.com. Happy Gaming!
Last updated on August 24, 2020.