Why should I update BlueStacks?
Each version of BlueStacks comes with various new features and bug fixes that significantly enhance your experience in BlueStacks.
---
How can I update BlueStacks?
You can download and install the latest version of BlueStacks by following the steps below.
1. Click on BlueStacks on the menu bar.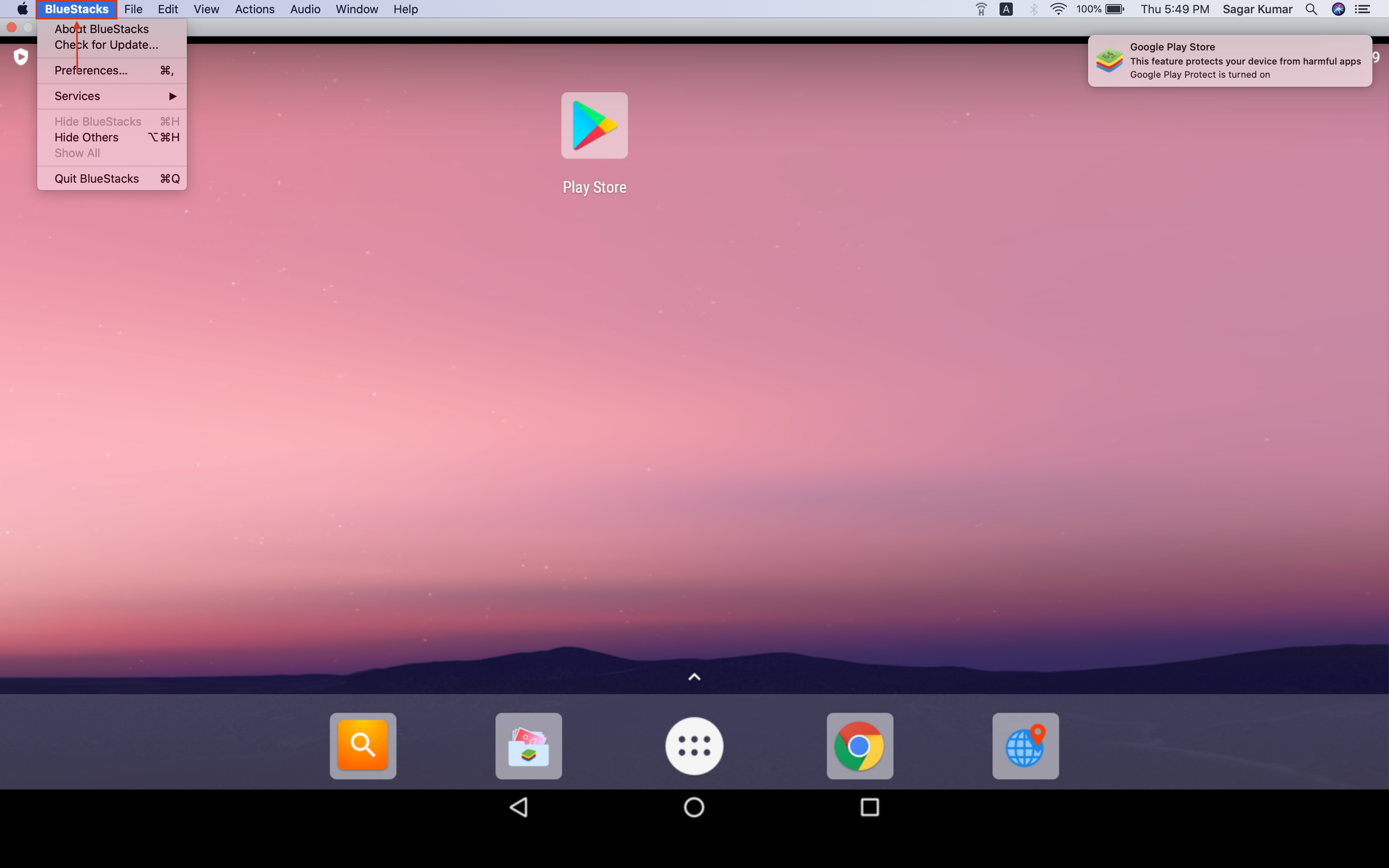 2. Click on "Check for Update"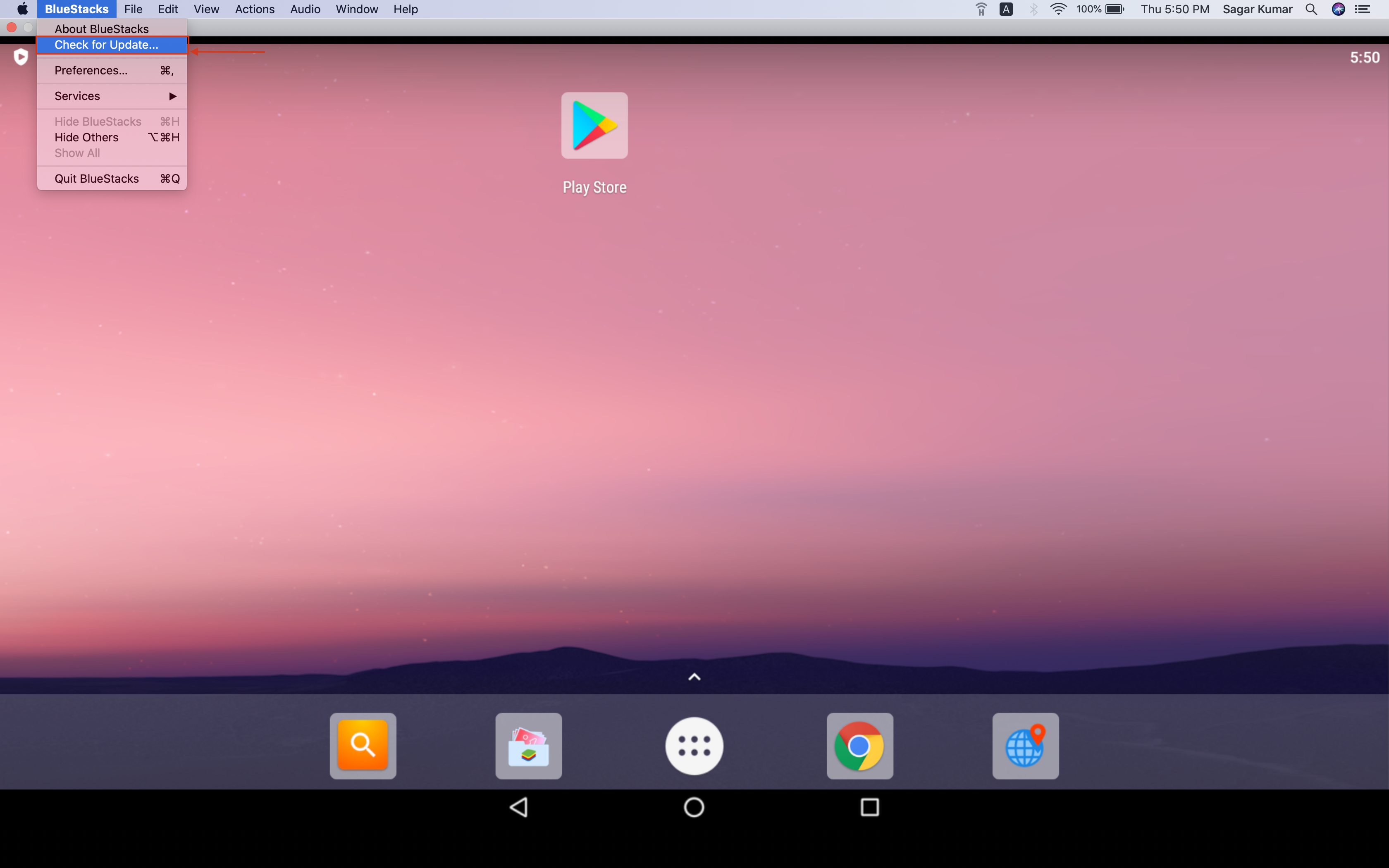 3. BlueStacks will check for update, click on "Download now" as shown below.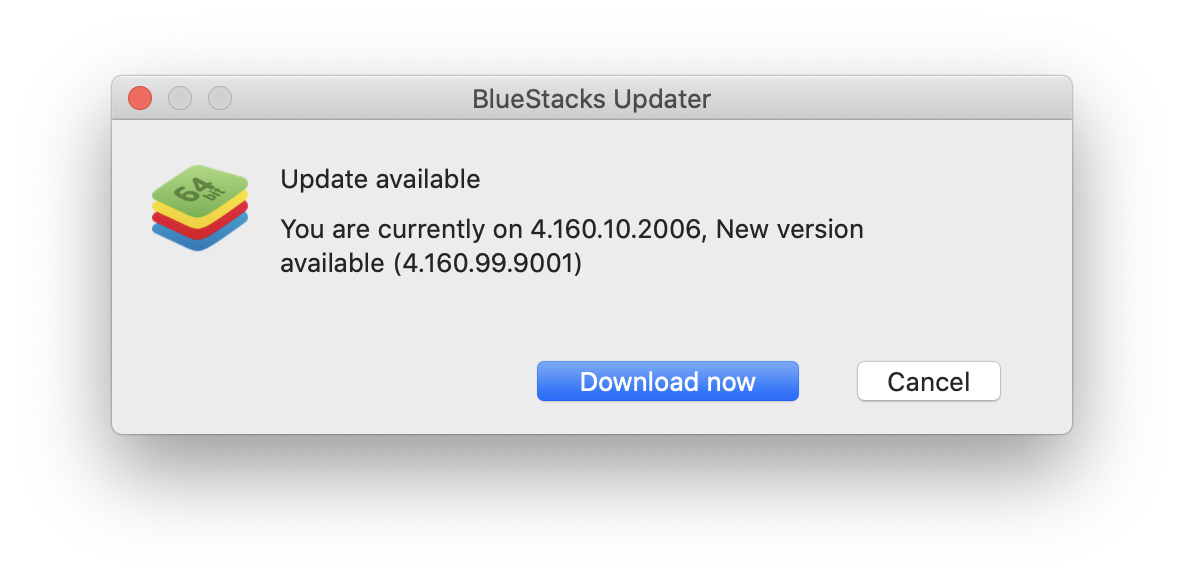 4. Here "BlueStacks updater" will start downloading the latest available version and you may see this downloading progress as shown below.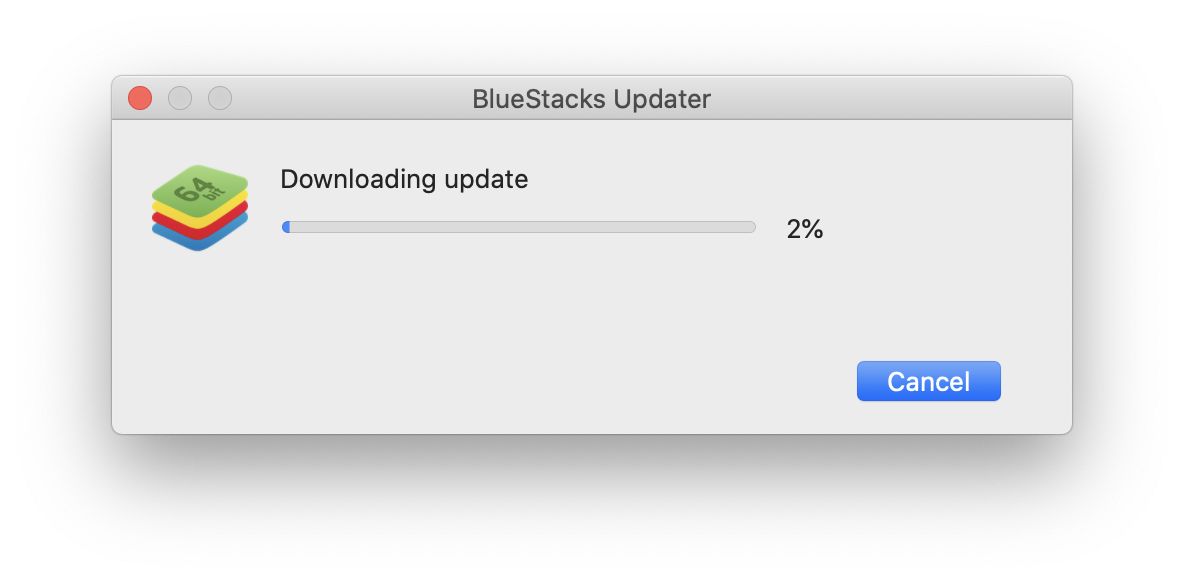 5. Once the download is complete, you will get another prompt. Clicking on the "Open" button will open the location of the downloaded BlueStacks version. Double click on the .dmg file to start the upgrading process.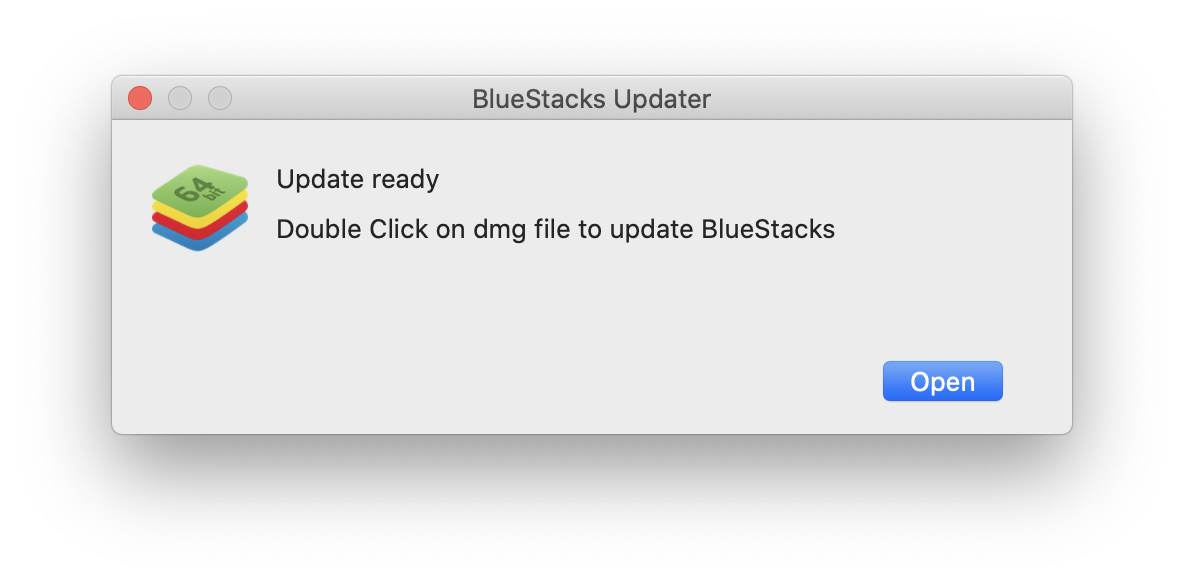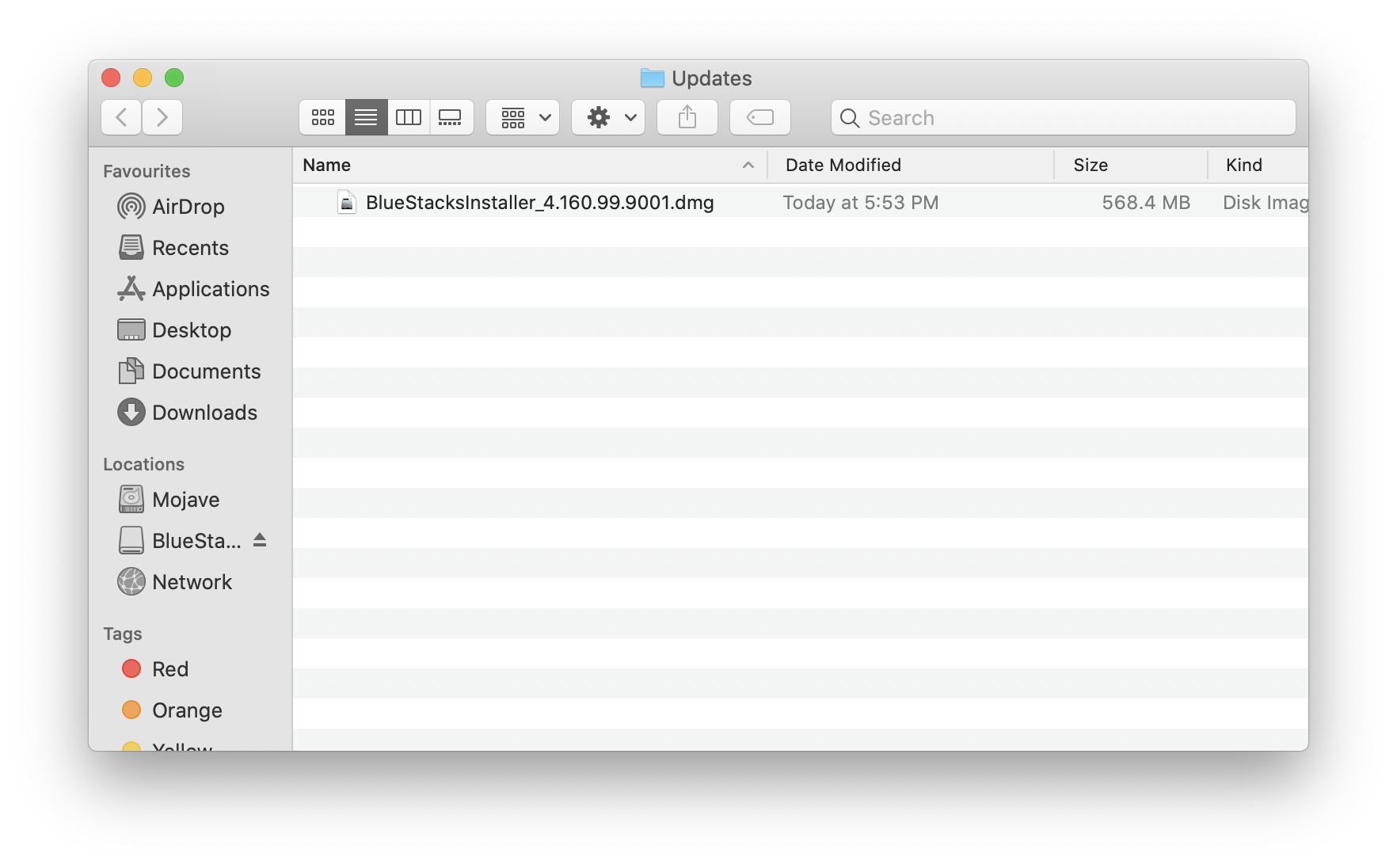 6. Double Click on the BlueStacks icon to begin playing the updated version of BlueStacks.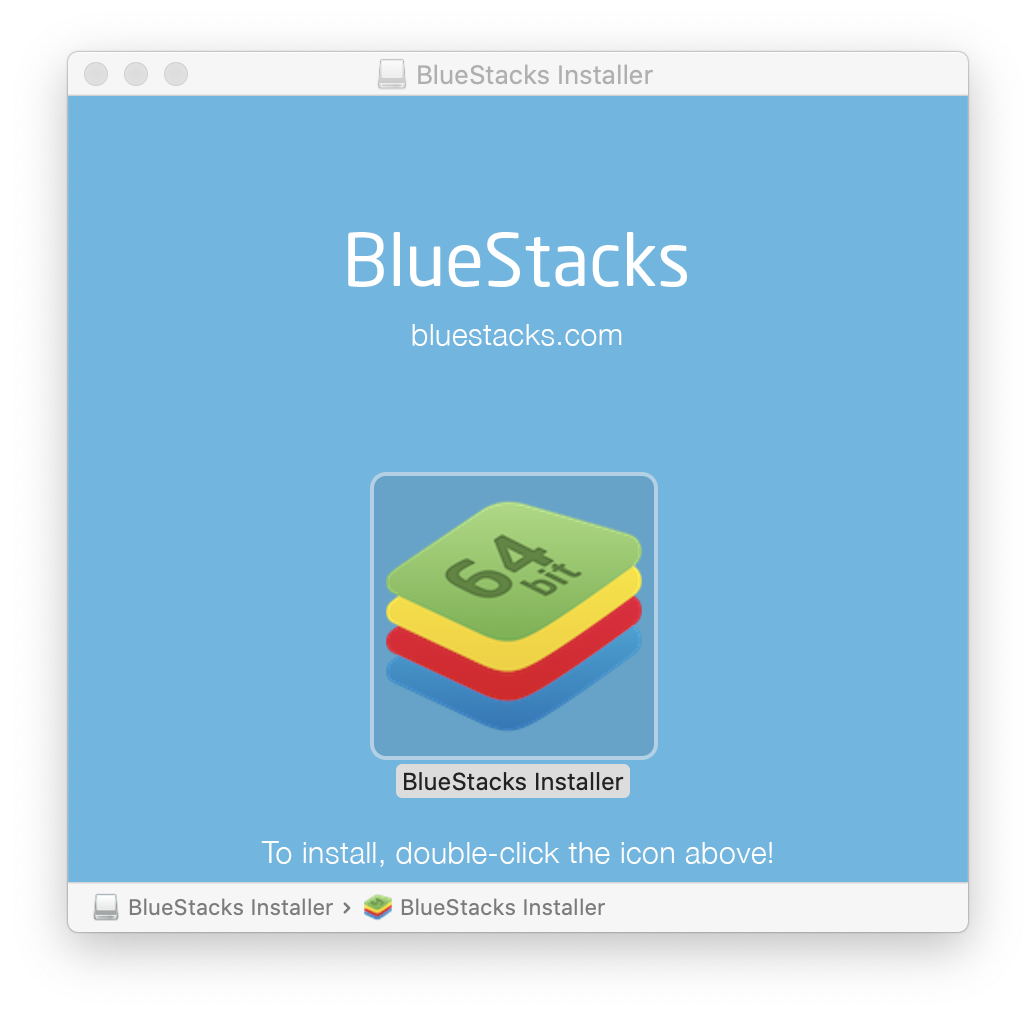 7. Click on the "Update Now" button.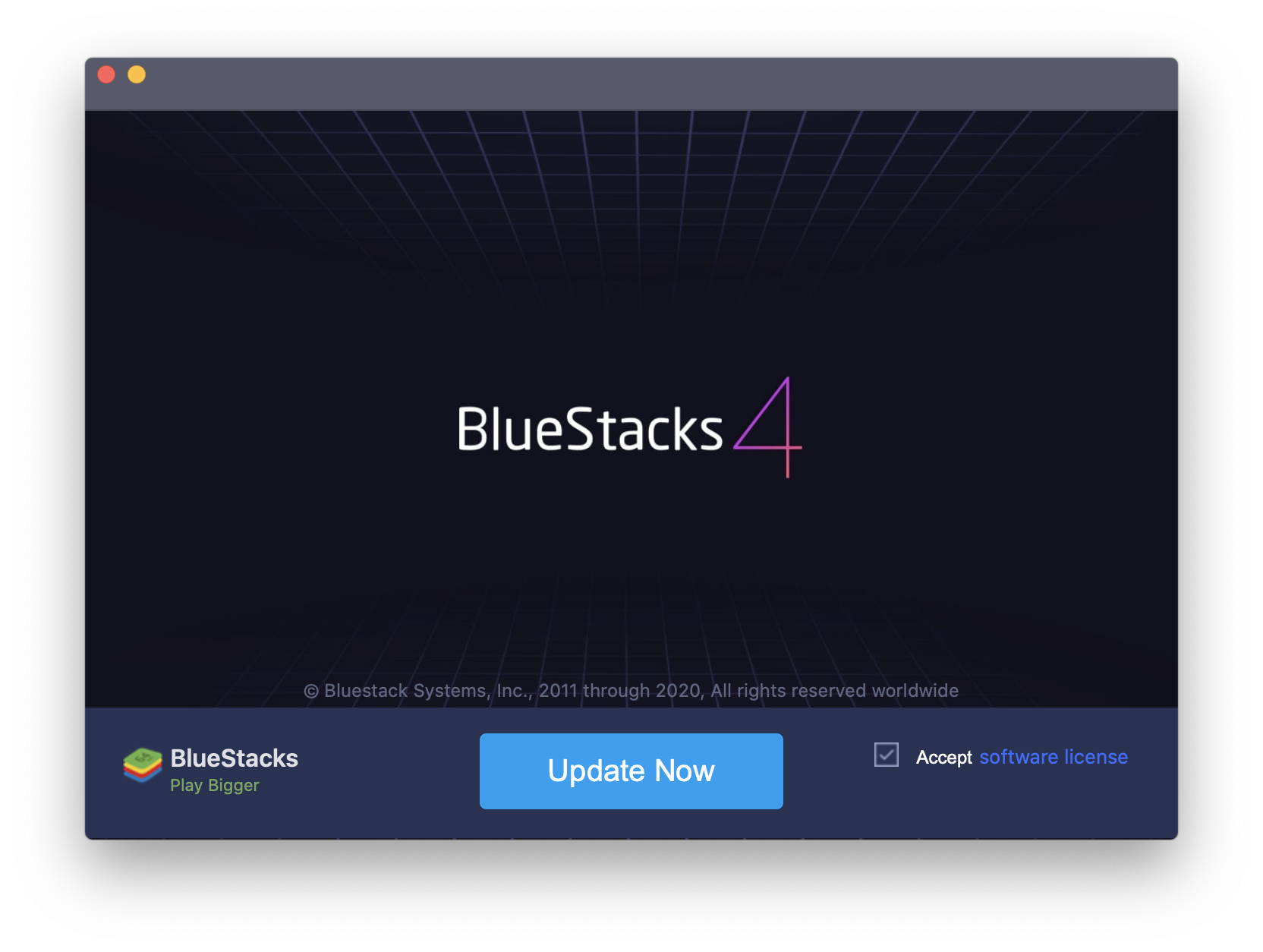 8. Enter admin credentials and then click on "Install Helper".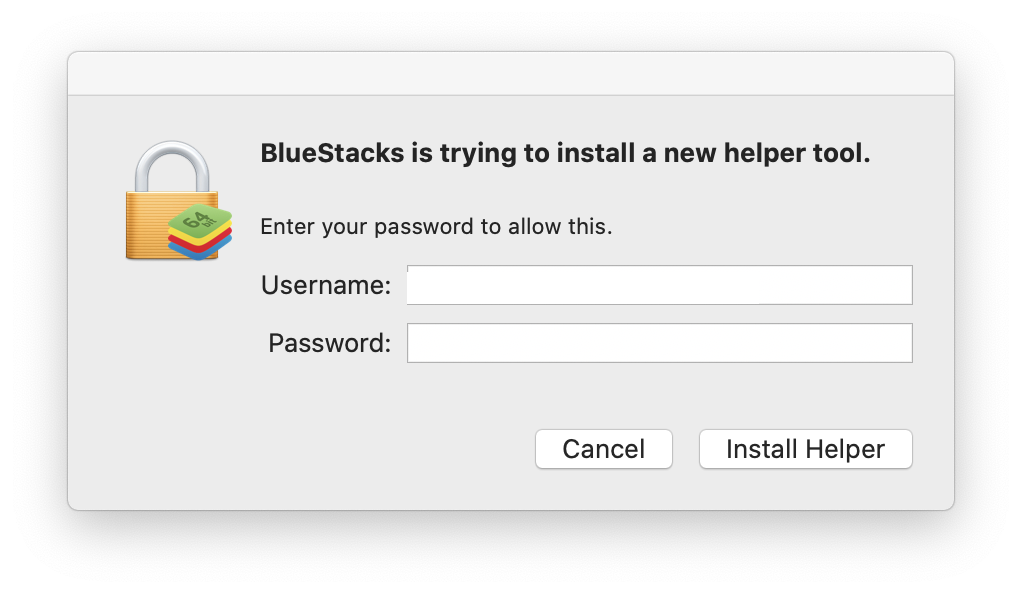 9. Now the upgrading progress can be seen as shown in the screenshot below. Once the upgrading is completed, BlueStacks will boot automatically.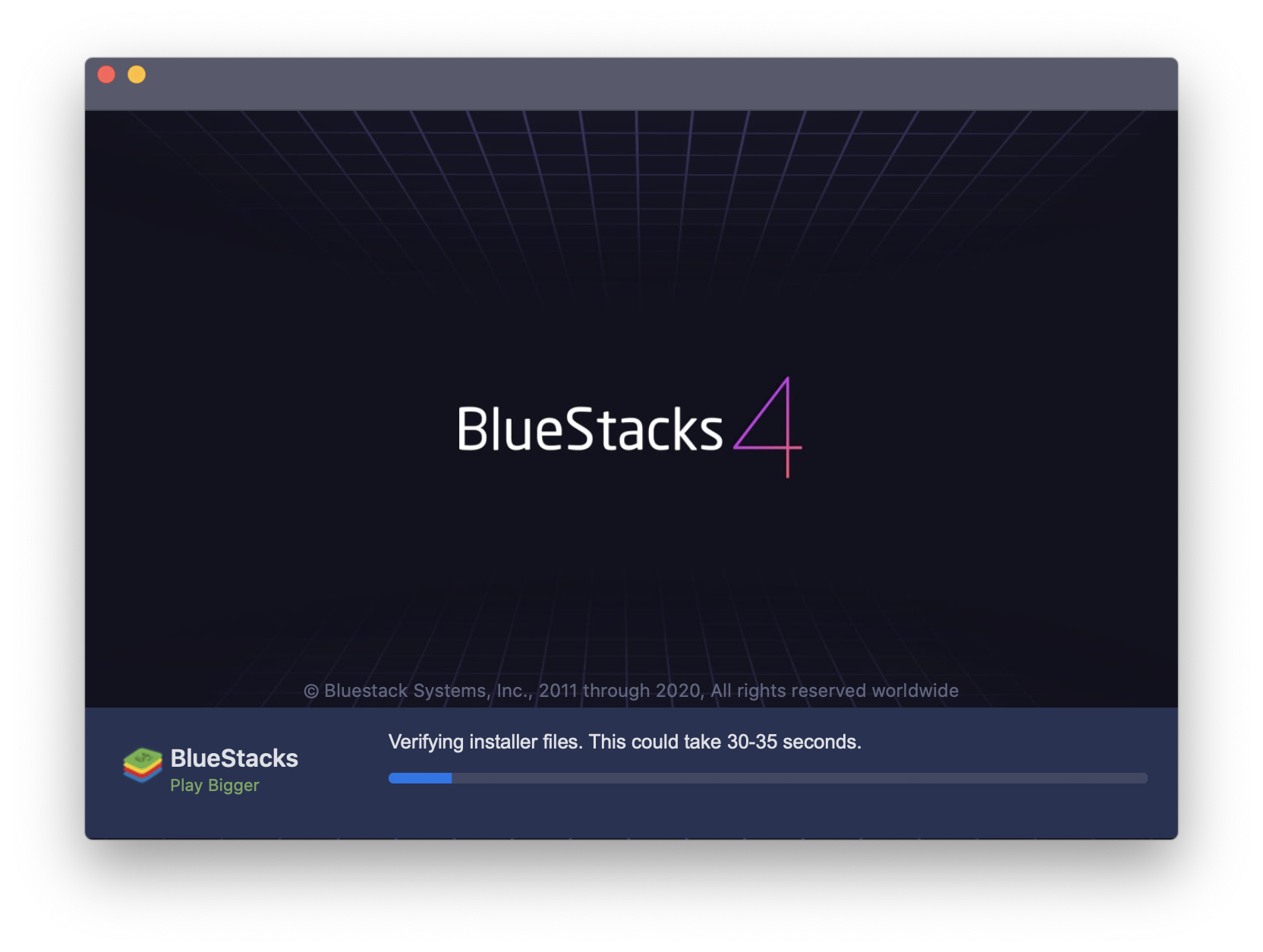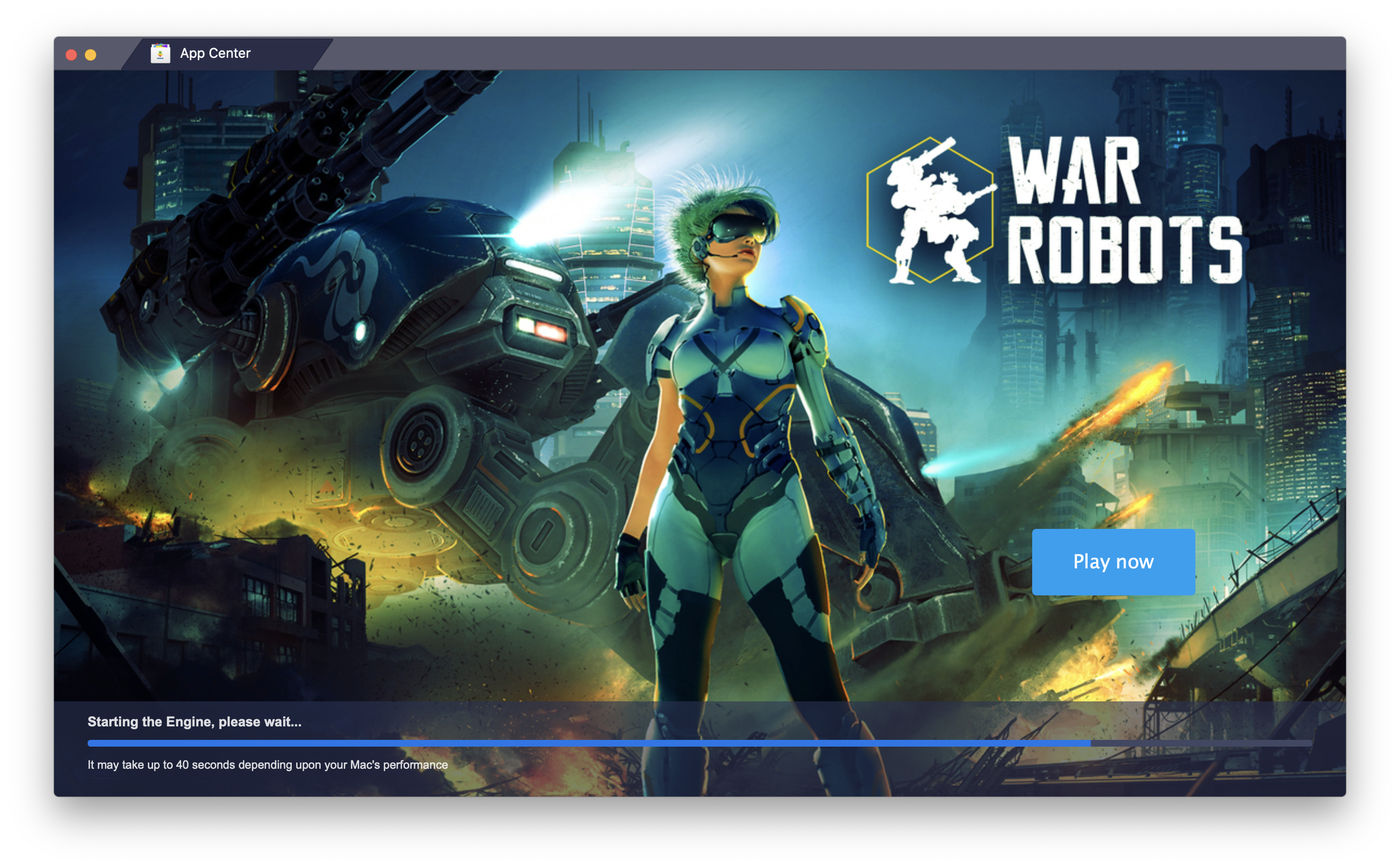 ---
Thank you for choosing BlueStacks. We hope you enjoy using it. If you have any further questions, please contact us at support@bluestacks.com. Happy Gaming!
Last updated on February 23, 2020.