How does this help me?
You will be able to select a mobile network provider/operator to allow apps/games that require a specific mobile network to function well.
---
How can I select mobile network provider?
Users of BlueStacks version 4.160.10.2058 and above can follow the steps below to use mobile network provider feature. As always, we highly recommend you to update to the latest version of BlueStacks.
Steps
1) Open BlueStacks preferences from the menu bar.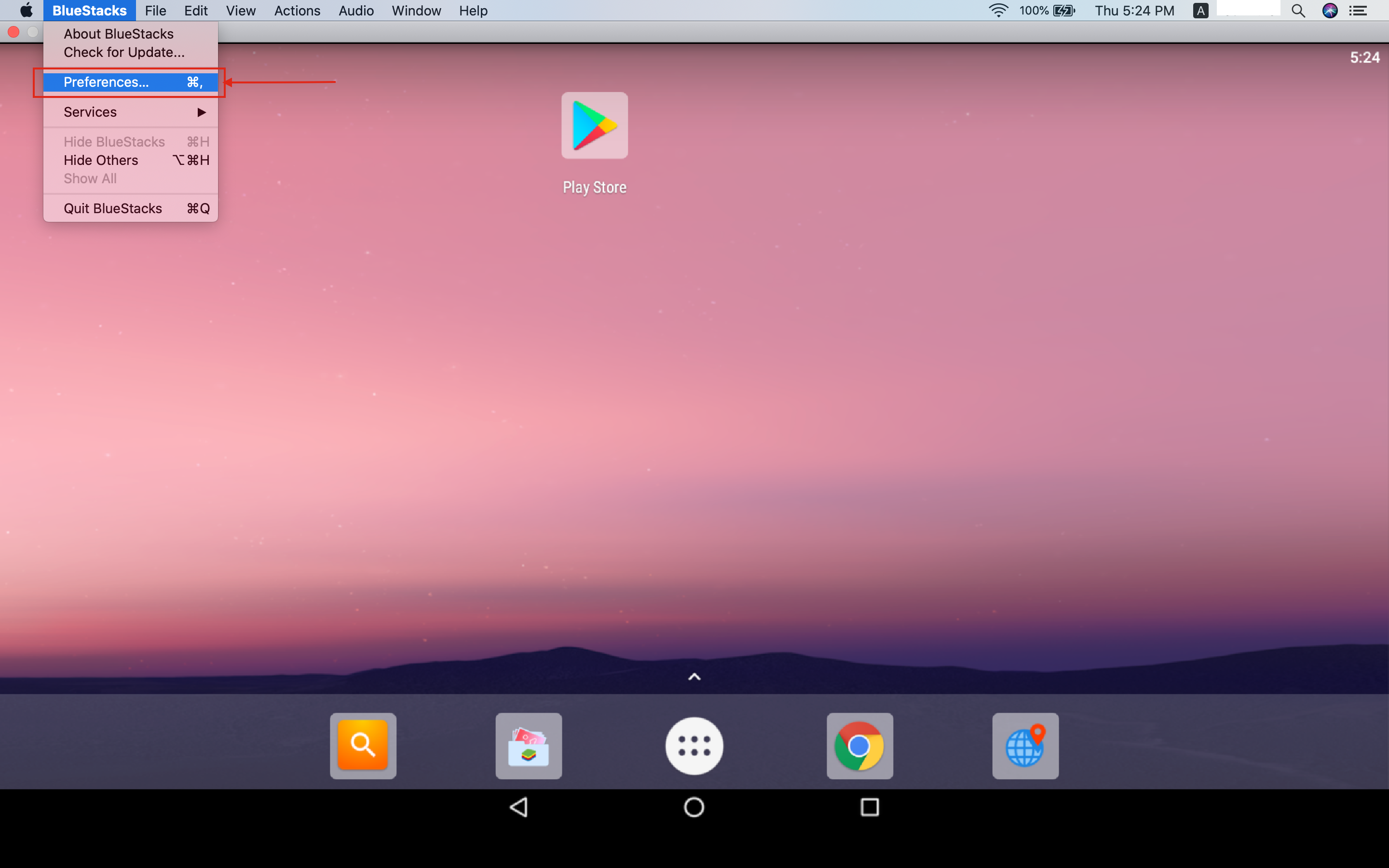 2) A new window will then appear. Now click on 'Advanced'. Select the desired mobile network operator from the Mobile network provider dropdown for your app/game.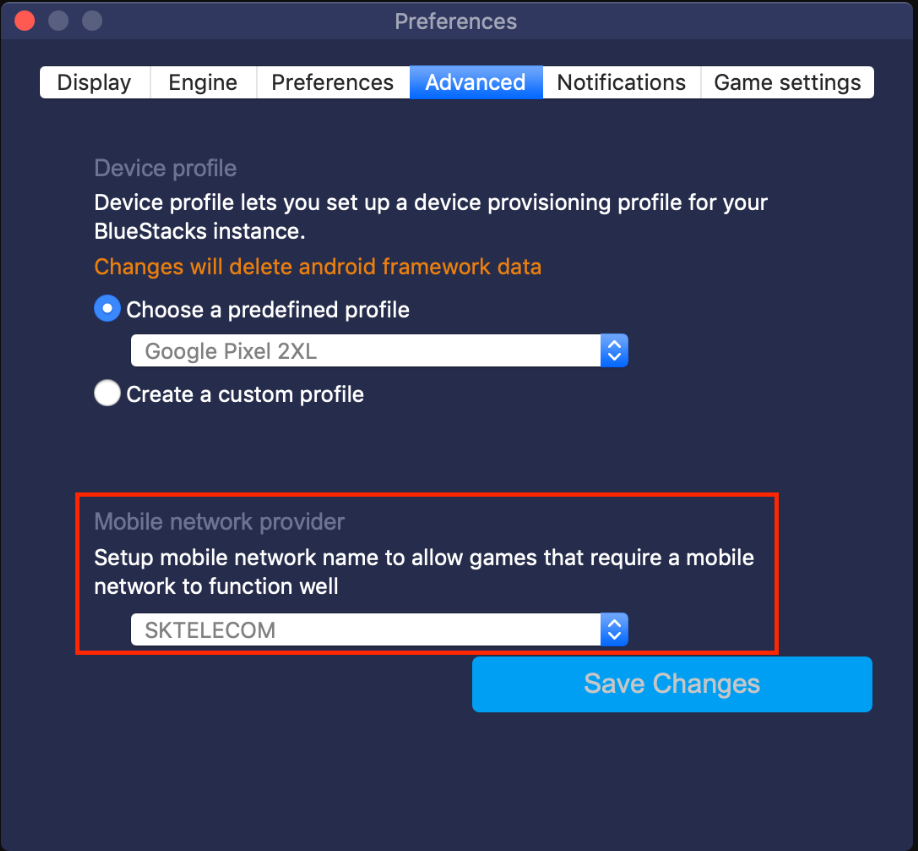 3) Click on Save Changes to apply the changes made.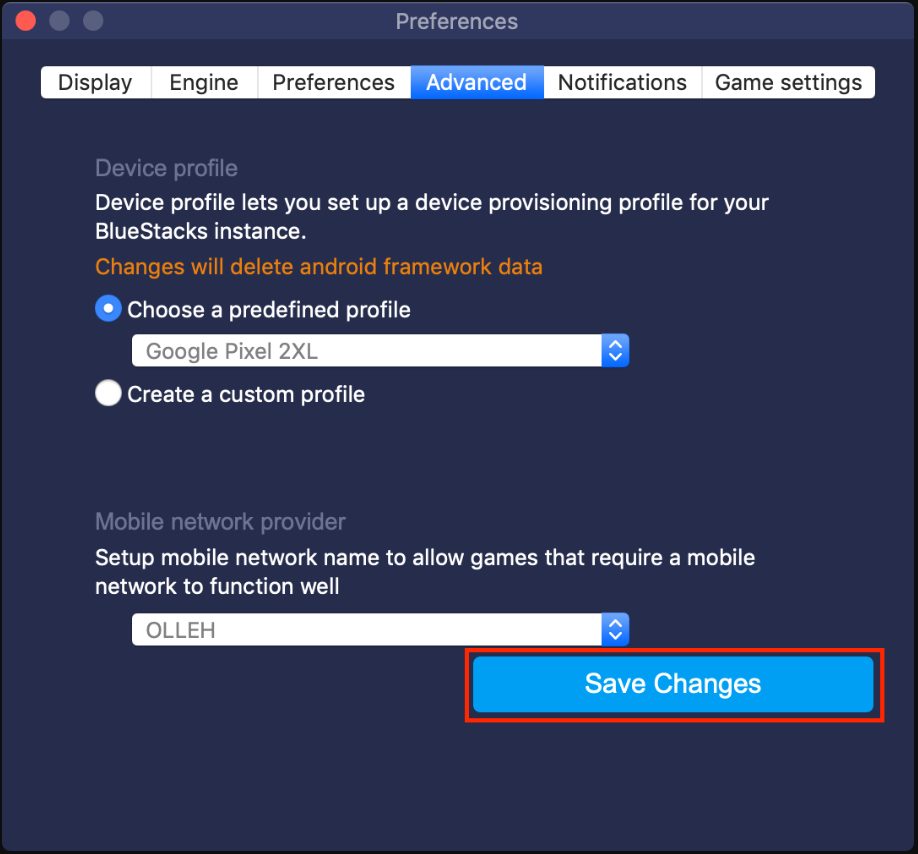 NOTE: The available network provider names are Geo specific. Only mobile networks available in your region will be shown.
---
Thank you for choosing BlueStacks! We hope you enjoy using it. If you have any further questions, please contact us at support@bluestacks.com. Happy Gaming!
Last updated on March 06, 2020.