Why can I not see the app I want to download?
The most likely reason might be that the app is only available for 64-bit Android. Never fear, since we have a quick workaround for this.
To run applications that only support 64-bit Android, you just need to install the 64-bit Android version of BlueStacks. They will then fit together like pieces in a puzzle. The steps on how to install 64-bit Android version BlueStacks, called BlueStacks 64-bit, are explained further below.
NOTE: If you already have BlueStacks 4 (32-bit) installed, you do not need to uninstall the existing version, since both BlueStacks 64-bit and BlueStacks 32-bit can run at the same time on your PC/Laptop.
---
Which apps are available only on 64-bit Android?
Most applications support both 32-bit and 64-bit Android but there a few exceptions to this. A few applications that support only 64-bit Android are listed below.
Evangelion Battlefields (com.mobcast.games.ebf)
Forza Street (com.microsoft.gravity)

Rangers of Oblivion (com.gtarcade.lhjx)

Forza Street (com.microsoft.gravity)
To know more about these apps, click on the app name above, which will redirect you to our app page from where you can download these apps.
---
How do I play these on BlueStacks?
To play these on BlueStacks, download BlueStacks (64-bit) by following the steps below.
1) Visit www.bluestacks.com/download, as shown below.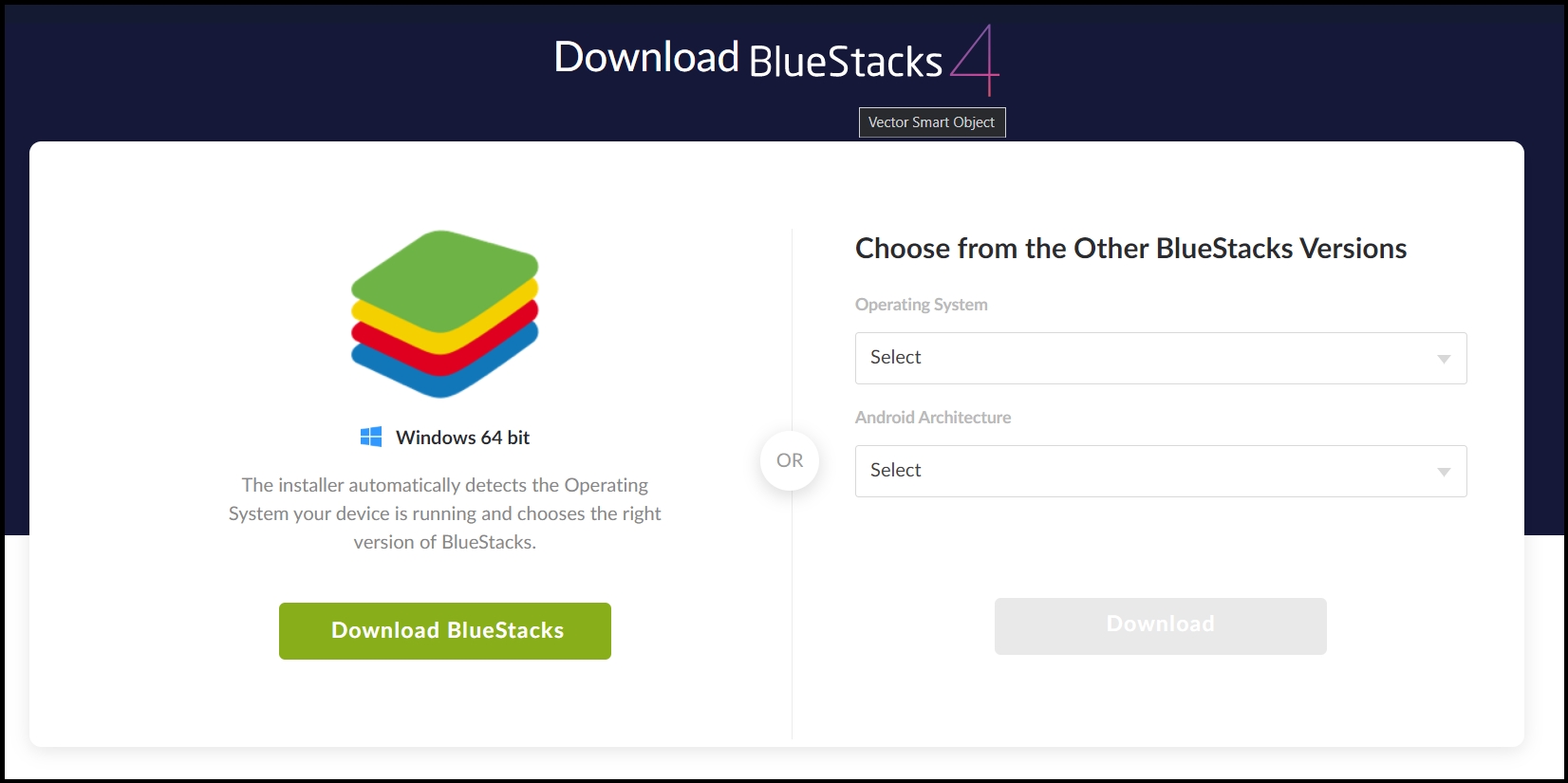 2) Under "Operating System" select "Windows 64-bit".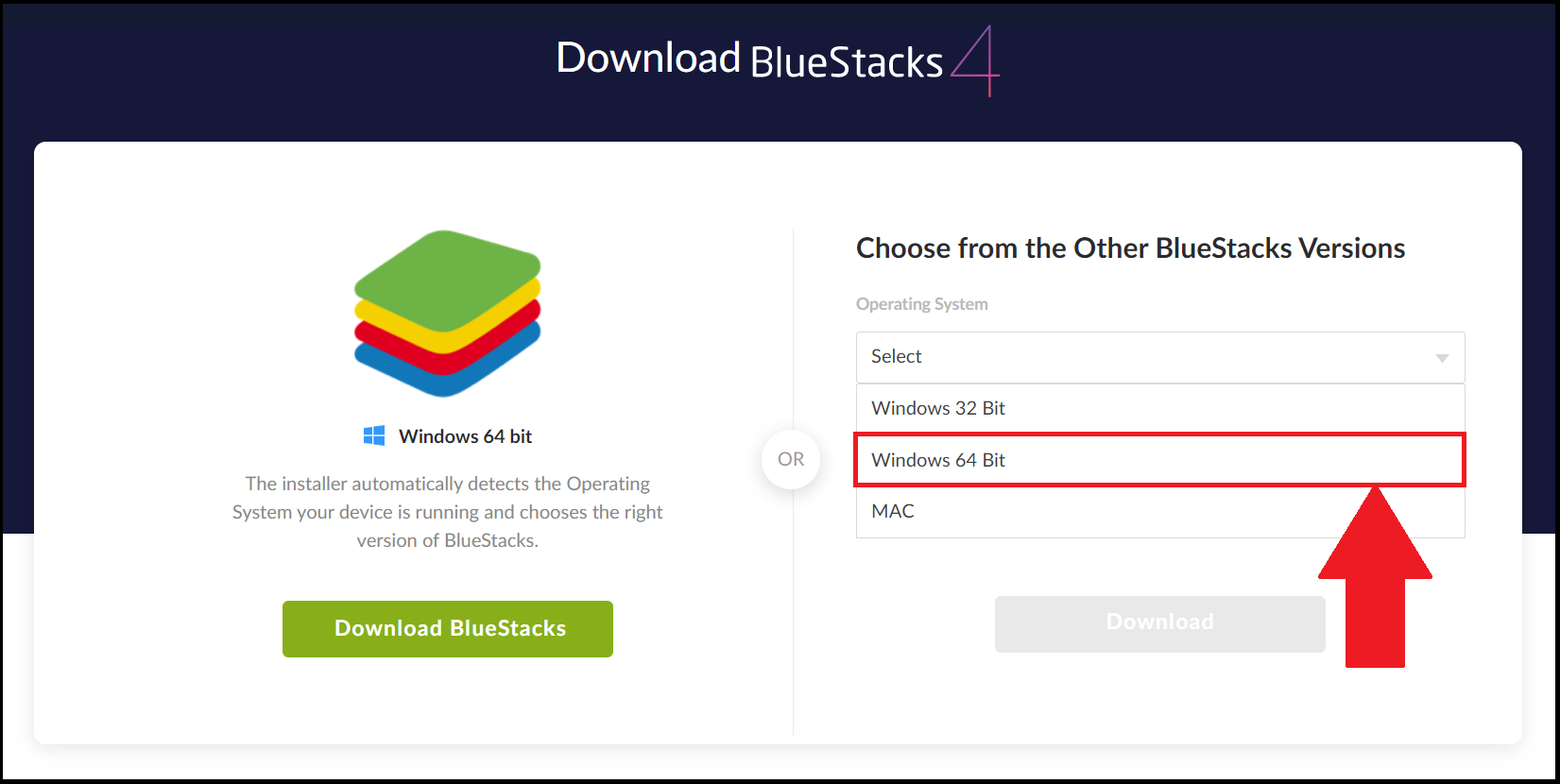 3) After this, select Android 64-bit under "Android Architecture".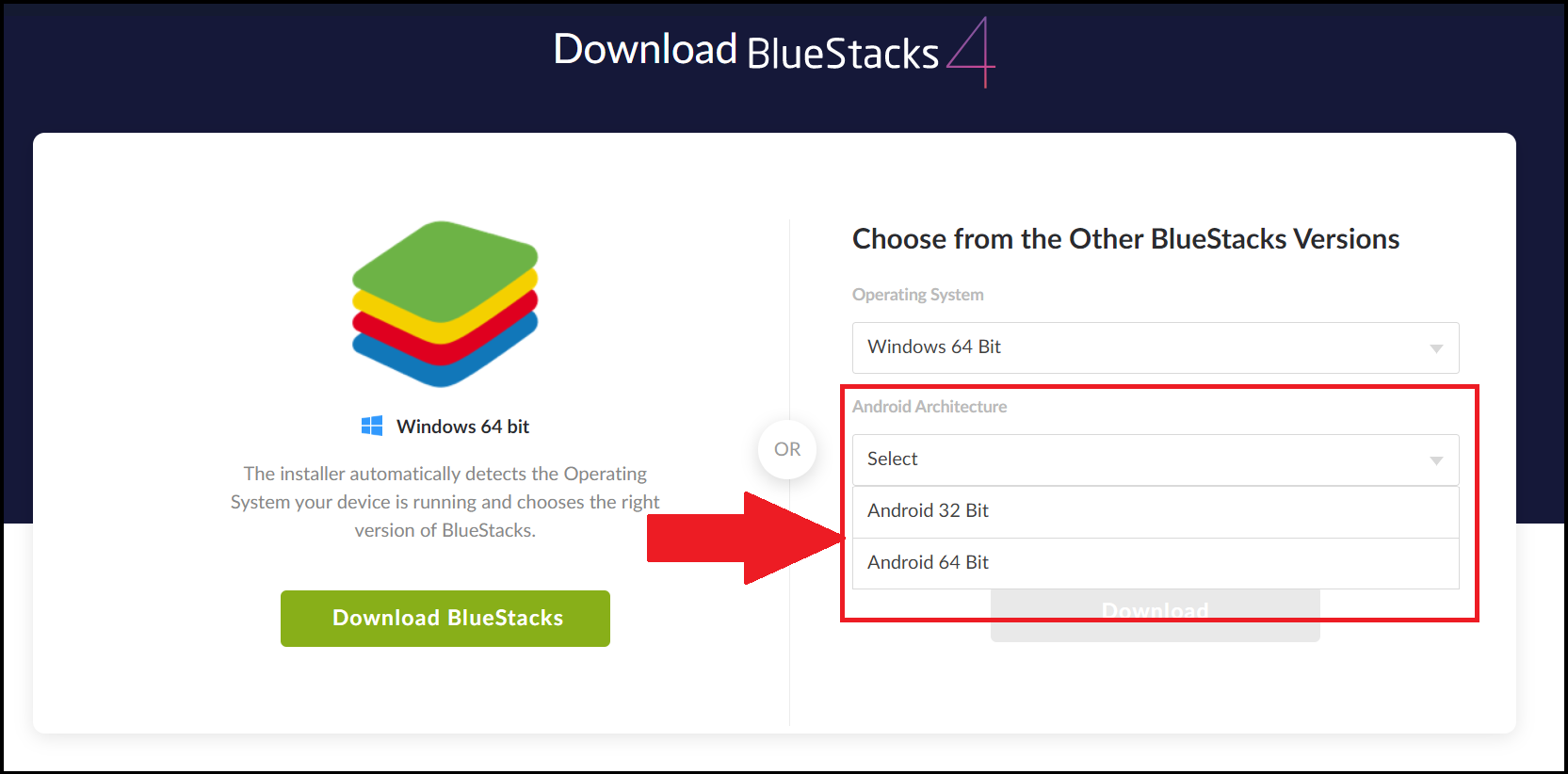 4) Once you have downloaded and installed this version of BlueStacks, you can then navigate to the Google Play Store from the home screen and download the apps mentioned above.
---
Thank you for choosing BlueStacks! We hope you enjoy using it. If you have any further questions, please contact us at support@bluestacks.com. Happy Gaming!
Last updated on March 5, 2020.